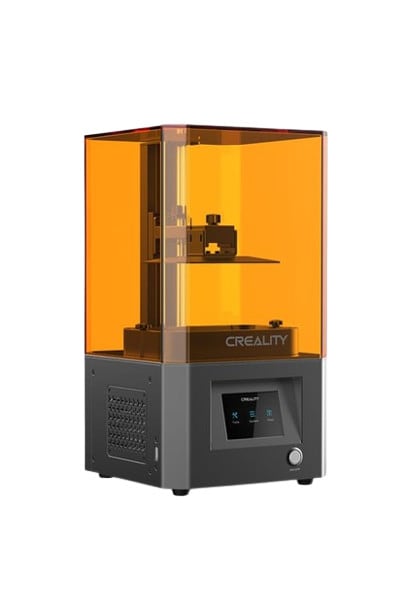 CREALITY
CREALITY LD-002R 2K LCD Screen Resin DIY 3D Printer
Where to buy

TheMarket NZ
CREALITY
CREALITY LD-002R 2K LCD Screen Resin DIY 3D Printer
Pros & Cons
add_circle
UV LED resin drying is fast.
add_circle
Precision layer curing for high-quality prints.
add_circle
Simple interface.
remove_circle
Limited build volume
Summary
Specifications: Build Volume: Compact Resolution: High Filament Type: Resin Extruder Type: N/A (Resin-based printing) Connectivity: USB Software: Dedicated If you appreciate cosplay and want to make your costumes, the CREALITY LD-002R 2K LCD Screen Resin DIY 3D Printer is a fantastic option. It distinguishes itself as an industry leader due to its exceptional functionality and innovative design. Features: The high resolution of this 3D printer's 2K LCD screen makes it ideal for constructing intricate costume components. Due to its large print bed, elaborate costumes, and accessories in a single piece. The UV LED light source in the printer rapidly cures the resin, thereby reducing the printing time. Performance: The CREALITY LD-002R produces the highest quality prints due to its precise layer-curing technology. It can carve quickly, allowing you to prepare your 3D models for printing immediately. The layout and settings of the printer are easy and accessible.