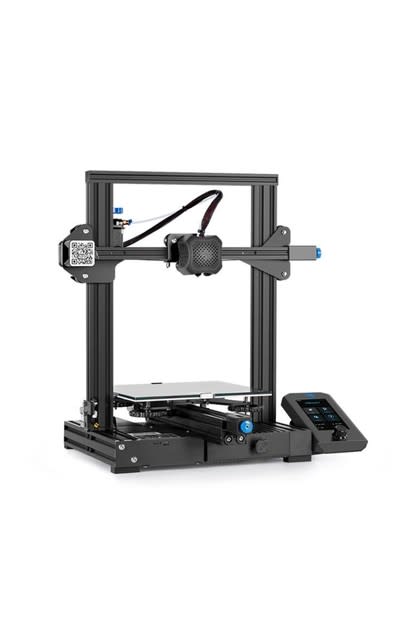 CREALITY
CREALITY Ender-3 V2 Craborundom Glass Platform Ultra-silent DIY 3D Printer
Where to buy

TheMarket NZ
CREALITY
CREALITY Ender-3 V2 Craborundom Glass Platform Ultra-silent DIY 3D Printer
Pros & Cons
add_circle
Ultra-quiet printing.
add_circle
Good print resolution for detailed miniatures.
add_circle
Mainboard upgrades for print stability.
remove_circle
It may require some calibration
Summary
Specifications: Build Volume: Standard Resolution: High Filament Type: Various Extruder Type: Single Connectivity: USB, SD Card Software: Multiple The CREALITY Ender-3 V2 Craborundom Glass Platform Ultra-silent DIY 3D Printer makes high-quality scale models. It has several options for people who like to print on small scales. Features: The Craborundom glass base of this 3D printer is notable because it gives you a flat, level place to print. It is excellent for small, delicate models because it sticks well and is easy to peel off. Performance: The CREALITY Ender-3 V2 always gives accurate data for performance. The print quality is good enough for models with fine details and authentic textures. The printer's mainboard makes it more reliable and less likely to stop printing.
Articles