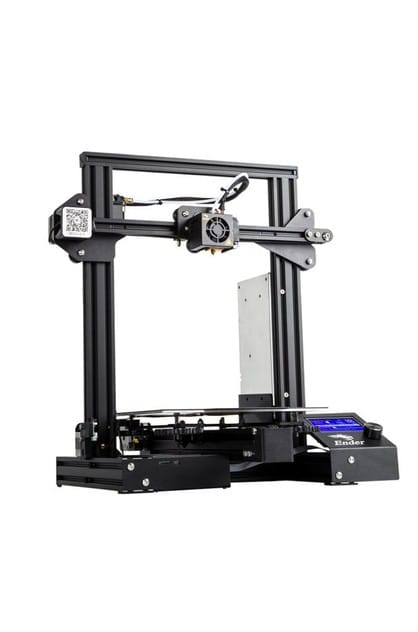 CREALITY
CREALITY Ender-3 Pro Simple Levelling Magnetic Platform Sticker DIY 3D Printer
Where to buy

TheMarket NZ
CREALITY
CREALITY Ender-3 Pro Simple Levelling Magnetic Platform Sticker DIY 3D Printer
Pros & Cons
add_circle
School-friendly size and durability.
add_circle
Detail-oriented print resolution.
add_circle
Compatible filaments.
remove_circle
It may require some initial assembly
Summary
Specifications: Build Volume: Moderate Resolution: Standard Filament Type: Various Extruder Type: Single Connectivity: USB, SD Card Software: Multiple The CREALITY Ender-3 Pro Simple Leveling Magnetic Removable Platform Sticker DIY 3D Printer is an excellent choice for schools that want to add 3D printing to their curriculum. It provides a great learning place because it is stable and easy to use. Features: This 3D printer is easy for students to set up and calibrate because it has a built-in leveling system. The magnetic removable platform sticker makes it possible for writing to stick better and makes it easy to remove the print.  Performance: The CREALITY Ender-3 Pro always does what you want it to do. The print quality makes it easy for kids to create models that look real. Students want to try their ideas because the printer works with different filaments.