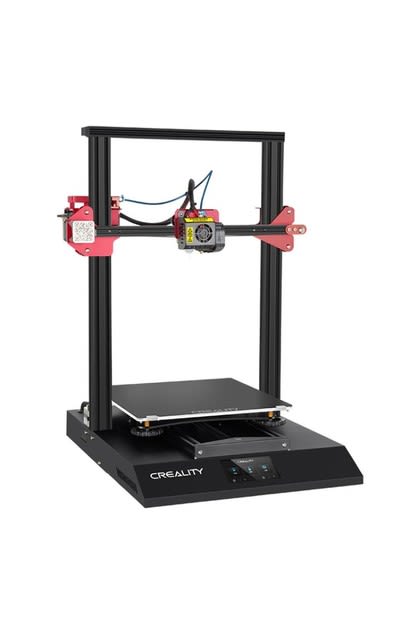 CREALITY
CREALITY CR-10S Pro V2 480W Firmware Upgrading Auto Levelling Dual Gear Extrusion
Where to buy

TheMarket NZ
CREALITY
CREALITY CR-10S Pro V2 480W Firmware Upgrading Auto Levelling Dual Gear Extrusion
Pros & Cons
add_circle
Software advancements via firmware upgrades.
add_circle
Print bed auto-leveling.
add_circle
Dual gear extrusion improves filament feeding and grip.
remove_circle
It may require some fine-tuning
Summary
Specifications: Build Volume: Large Resolution: Variable Filament Type: Multiple Extruder Type: Single Connectivity: USB, SD Card Software: Multiple The CREALITY CR-10S Pro V2 480W is an excellent option if you require a carbon fiber-capable 3D printer. Due to its design and functionality, it functions well for printing with carbon fiber filaments, which are incredibly durable and long-lasting. Features: The ability to update the printer's firmware to include new features and enhancements is a central selling point. It ensures that the printer can always take advantage of the most recent functional advancements for printing with carbon fiber and other materials. Performance: The CREALITY CR-10S Pro V2 offers unparalleled print quality. Because of the printer's robust construction and design, you can always rely on precise outputs. The printer's 480W power supply is more than adequate for printing with carbon fiber.
Articles