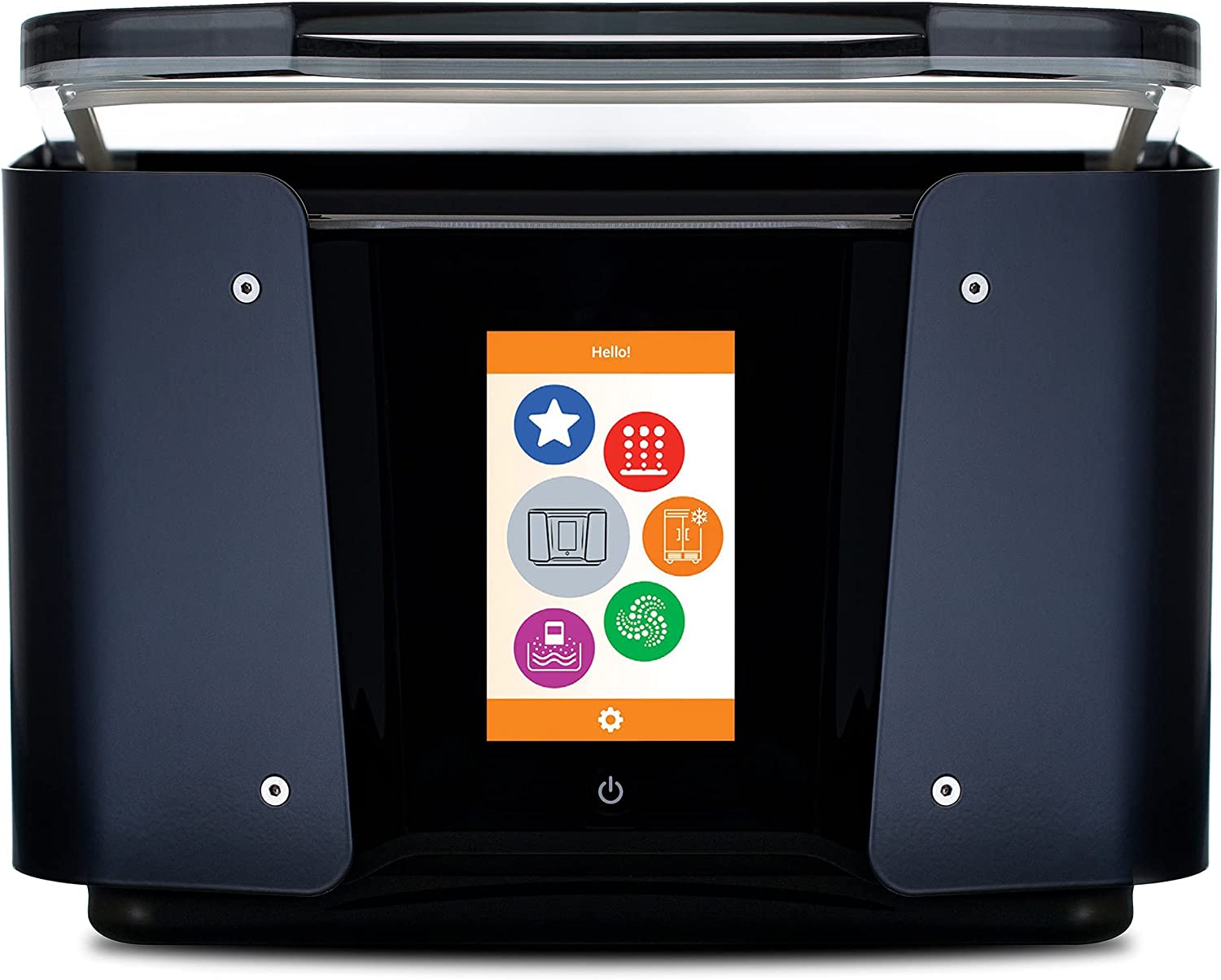 Breville
Breville PolyScience Vacuum Sealer
Breville
Breville PolyScience Vacuum Sealer
Pros & Cons
add_circle
Commercial-grade performance for home or professional use.
add_circle
A powerful vacuum pump removes air quickly and effectively.
add_circle
The Infuser chamber allows for a range of flavor infusions.
remove_circle
Expensive compared to other vacuum sealers.
Summary
Specifications Wattage: 110W Sealing Width: Not Specified Vacuum Strength: Not specified Bag Cutter: Not specified Moist Mode: Not specified Seal Time: Not specified Overview The Breville PolyScience The MX2 Infuser Chamber Vacuum Sealer & Infuser is a commercial-grade vacuum sealer. This high-tech gadget removes air and seals in freshness to keep food fresher for longer. Features It is built of high-quality materials intended to last a long time. The machine has a powerful vacuum pump that can remove air from the chamber in seconds, keeping your food fresher for longer. The infuser chamber allows you to infuse food with various flavors and scents, creating one-of-a-kind and delicious recipes. Performance The Breville PolyScience MX2 Infuser Chamber Vacuum Sealer & Infuser delivers outstanding results. Its powerful vacuum pump and infuser chamber make it simple to keep food fresher for extended periods while creating unusual and delectable recipes. The machine is also straightforward, having basic controls and a user-friendly design.
Articles