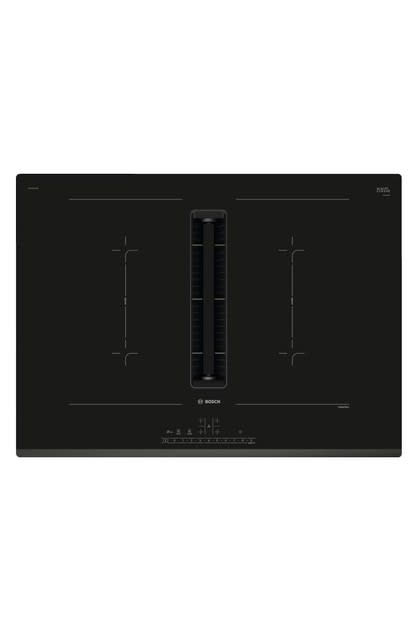 Bosch
Bosch Series 6 Induction cooktop
Where to buy

TheMarket NZ
Bosch
Bosch Series 6 Induction cooktop
Pros & Cons
add_circle
Touch controls for easy operation and precise temperature control.
add_circle
Powerful boost function for quick heating.
add_circle
Timer function for precise cooking.
remove_circle
Premium price tag
Summary
Specifications: Power: 7.2 kW  Number of Burners: 4 Control Type: Touch control  Cookware Compatibility: Suitable for use with cookware made of magnetic materials like cast iron and magnetic stainless steel  Efficiency: High efficiency due to the use of induction technology  Size: 710mm x 527mm x 51mm Overview The Bosch cooktop Series 6 Induction, which is 70 cm wide and sits on the counter, is a stylish and modern cooking appliance. It's easy to use because it has touch controls and four cooking zones. Features The Bosch Series 6 Induction Cooktop is considered one of the best 70cm induction cooktops because it has cutting-edge features and cooks well. The 70cm cooktop size is perfect for medium-sized families or home chefs who need a bigger surface to cook on. Its sleek, modern design will look good in any kitchen. Performance The Bosch Series 6 Induction Cooktop works well because it heats quickly and efficiently. Modern technology in the cooktop can determine the size and shape of any cooking vessel placed on it and adjust the temperature of the burners to keep the cooking area at the same temperature. The powerful boost function lets you heat up quickly, and the timer function lets you cook exactly what you want.
Articles