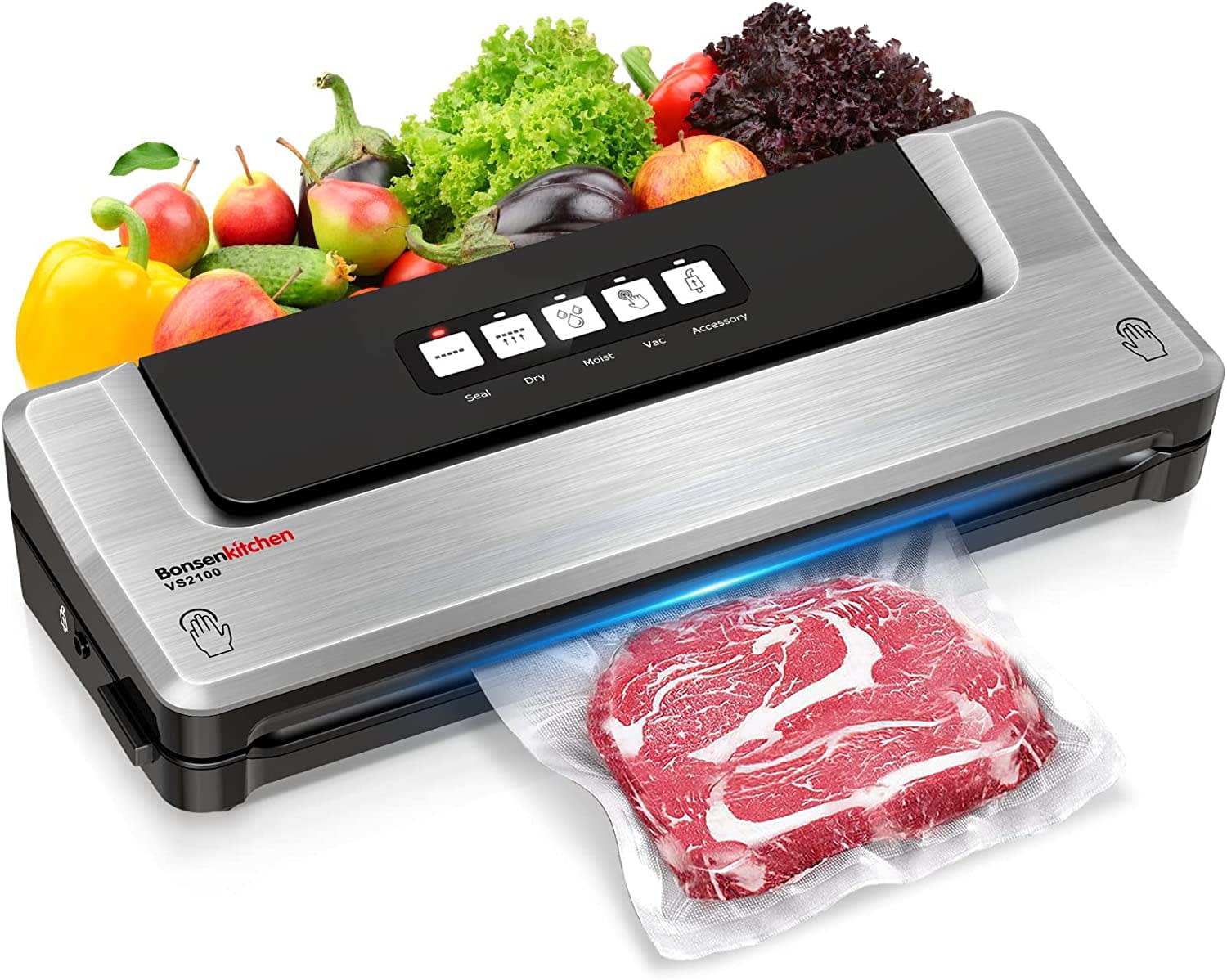 Bonsenkitchen
Bonsenkitchen Food Sealer Machine
Bonsenkitchen
Bonsenkitchen Food Sealer Machine
Pros & Cons
add_circle
It is affordable.
add_circle
Powerful motor removes air quickly and efficiently.
add_circle
One-touch operation is easy to use.
remove_circle
It is not as strong as vacuum sealers, which cost more money.
Summary
Specifications Wattage: 120W Sealing Width: 11.81 inch Vacuum Strength: Not specified Bag Cutter: Not specified Moist Mode: Not specified Seal Time: 3-9 seconds Overview The Bonsenkitchen Food Sealer Machine is a low-cost vacuum sealer that can make your food last longer. It is intended to eliminate air from storage bags and form an airtight seal, preventing spoilage and freezer burn. Anyone wishing to reduce food waste and save money on groceries should purchase this vacuum sealer. Features The Bonsenkitchen Food Sealer Machine has appealing features for anyone seeking a low-cost vacuum sealer. It has a powerful motor that can swiftly and efficiently remove air, resulting in a tight seal that helps keep food fresher for longer.  Performance It works pretty well. Its powerful engine and efficient vacuum sealing technology help extend your food's shelf life, reducing waste and saving you money. It is easy to use because of one-touch operation, and the bundled accessories make it a valuable tool for preserving various foods and beverages.
Articles