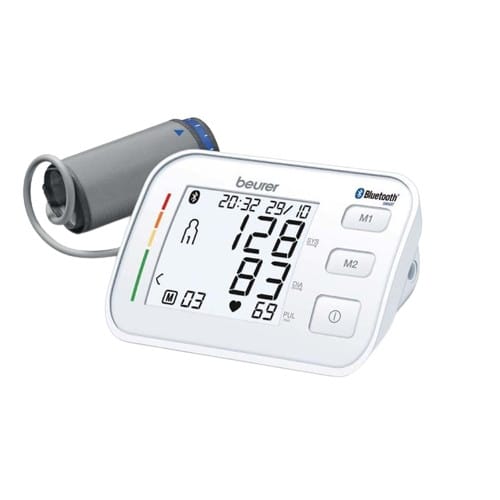 Beurer
Beurer Bluetooth Upper Arm Digital Blood Pressure Monitor
Where to buy

TheMarket NZ
Beurer
Beurer Bluetooth Upper Arm Digital Blood Pressure Monitor
Pros & Cons
add_circle
Reliable blood pressure readings.
add_circle
Bluetooth data tracking.
add_circle
Comfortable, adjustable cuff.
remove_circle
Not specifically designed for wrist monitoring
Summary
Specifications Power Source: Battery Measurement Method: Oscillometric Display: Digital Accuracy: Precise Memory Storage: Yes If you prefer to obtain blood pressure readings from the convenience of your arm, the Beurer Bluetooth Upper Arm Digital Blood Pressure Monitor is the optimal choice. It can provide accurate blood pressure readings.  Features It is snugly and securely around the upper arm, providing accurate readings. A typical blood pressure monitor will have an easy-to-read display that displays your pulse rate, systolic blood pressure, and diastolic blood pressure. The Beurer monitor provides additional functions, such as the ability to detect aberrant heartbeats and a memory function that stores multiple readings for different users. Performance The Beurer Bluetooth Upper Arm Digital Blood Pressure Monitor is superior at measuring blood pressure and consistently provides precise results. Bluetooth connectivity allows users to easily monitor and evaluate their blood pressure patterns using compatible apps or software.