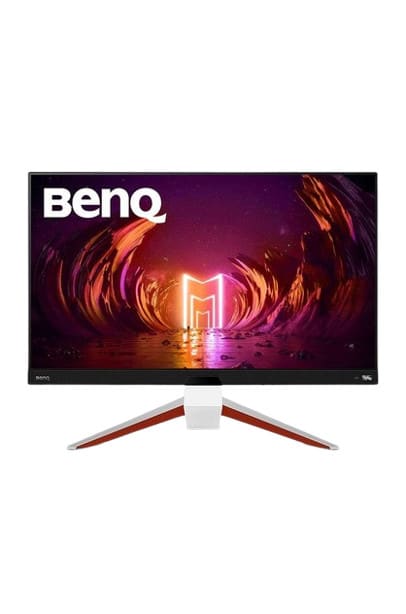 Where to buy

TheMarket NZ
Pros & Cons
add_circle
Impressive 4K resolution for sharp and detailed visuals.
add_circle
Smooth gameplay with high response time and refresh rate.
add_circle
27-inch size, offering a balance between screen real estate and compactness.
remove_circle
The high resolution may require a more powerful graphics card to utilize its potential fully.
Summary
Specifications: Screen Size: 27 inches Resolution: 4K Ultra HD Refresh Rate: 60Hz Response Time: 5ms (GTG) Panel Type: IPS (In-Plane Switching) Connectivity: HDMI, DisplayPort, USB The BenQ MOBIUZ 4K monitor is a good contender for the best 27-inch gaming screen. The 4K resolution of this monitor makes for beautiful images and a more exciting game experience. Features: The high-resolution screen on the BenQ MOBIUZ 27" 4K monitor helps it work well. The 4K resolution ensures the pictures are sharp and clear to see every little detail in your games. This monitor has an impressively fast response time and a high refresh rate, but it also eliminates motion blur to make gaming more fun. Performance: Why should you, as a gamer, consider getting a BenQ MOBIUZ 27" 4K monitor? First, at 27 inches, it's the perfect size for immersive watching and portability, so it works well with various game systems. The 4K resolution creates a captivating watching experience and brings games to life with details that can't look elsewhere. Gaming is fun and fast because of the high refresh rate and quick response time.
Articles