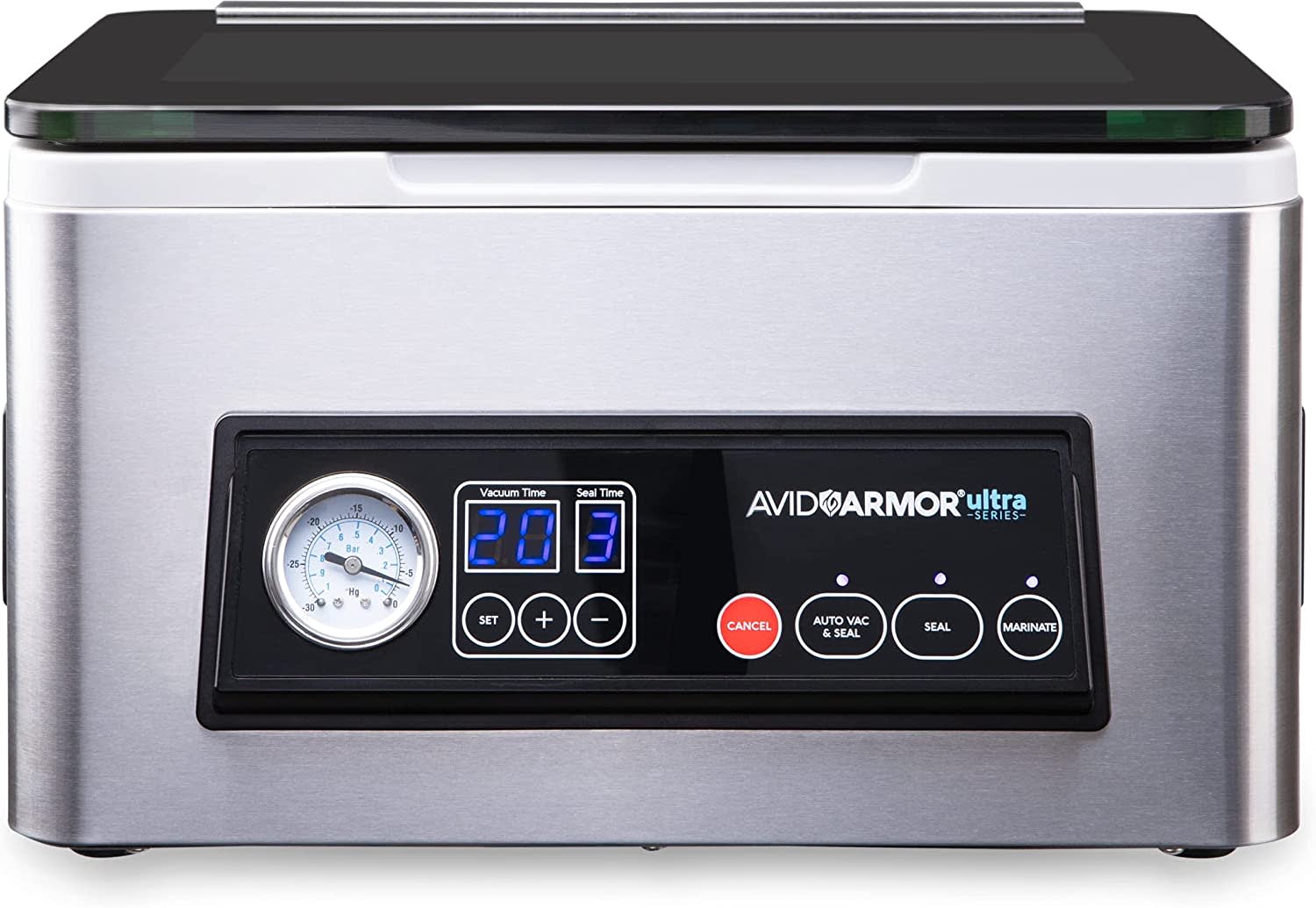 Avid Armor
Avid Armor - Chamber Vacuum Sealer Machine
Avid Armor
Avid Armor - Chamber Vacuum Sealer Machine
Pros & Cons
add_circle
Comes with a range of accessories for customization.
add_circle
Versatile, able to seal a range of different foods, including liquids.
add_circle
Prolongs the freshness of your food.
remove_circle
More expensive than some other vacuum sealers on the market.
Summary
Specifications Wattage: 300W Sealing Width: 11.5 inch Vacuum Strength: Not specified Bag Cutter: Not specified Moist Mode: Not specified Seal Time: 3-9 seconds Overview The Avid Armor-Chamber Vacuum Sealer Machine USV20 Ultra Series is one of the best vacuum sealers available in New Zealand. This powerful and efficient machine is intended to handle liquids easily, making it an excellent choice for preserving food and other products. Features It has a robust motor that allows it to rapidly and efficiently seal bags. Because the chamber is designed to store liquids without spilling, it is ideal for preserving soups, stews, and other liquid-based dishes. It also includes various accessories, such as a bag cutter and a maintenance kit. Performance Its powerful vacuum pump keeps your food fresher for longer, and its simple controls make it a perfect choice for any home cook. The machine is also intended to be multifunctional, capable of sealing various foods, including liquids and soups.
Articles