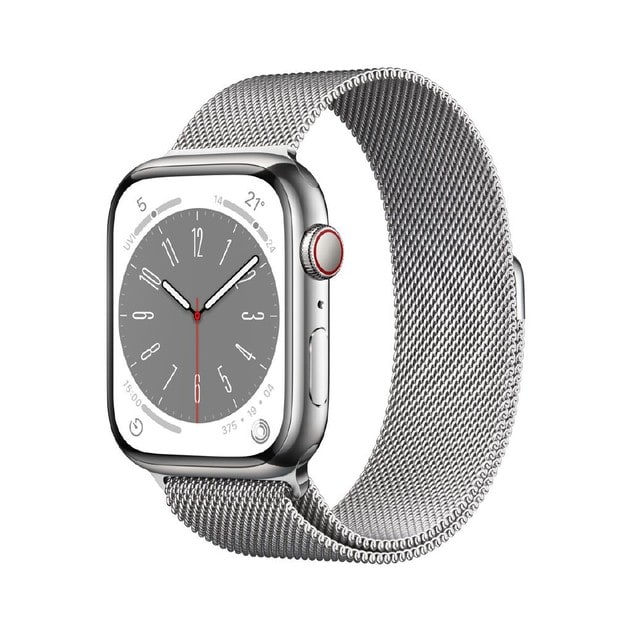 Apple
Apple Watch Series 8
Where to buy

TheMarket NZ
Apple
Apple Watch Series 8
Pros & Cons
add_circle
Get high- and low-heart-rate
add_circle
All-day battery life and fast charging.
add_circle
With cellular, stay connected even without your iPhone nearby.
remove_circle
Smart watch price is expensive
Summary
Specifications: Display: 1.9" Battery Life: Up to 36 hours Connectivity: Wi-Fi and Bluetooth 5.0. Operating System and Compatibility: iOS 16 or later Sensor: Optical heart rate sensor, temperature Overview If you use Apple products, you should get the Apple Watch Series 8. It makes your Apple experience so much better that you won't want to live without it. Features With an average battery life of 18 hours, doing things like track sleep at night with it would be hard. Still, that will keep you going for a whole day. As expected, it has a bright display that stays on all the time, reliable GPS tracking, and the capability to both make and receive phone calls. It also tracks your heart rate, sleep, and blood oxygen levels. Performance The Apple Watch has always been a game-changer. Other identifiers, like temperature sensors and auto-crash detection, are necessary. It has more features than its competitors and works with all the popular apps in New Zealand. In terms of features, Android-based phones are still behind.
Articles