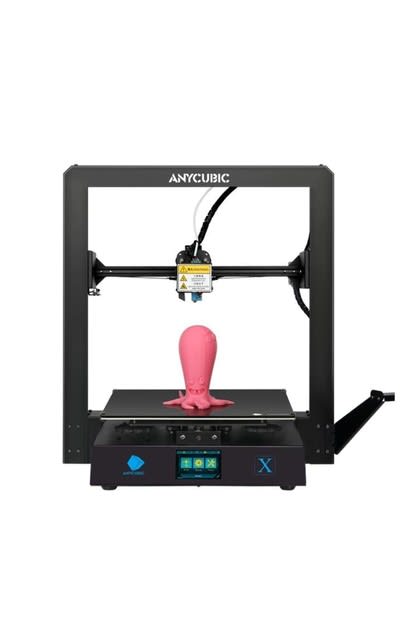 Anycubic
Anycubic Mega X Large-size and High-precision Dual Z-axis Lead Screw 3D Printer
Where to buy

TheMarket NZ
Anycubic
Anycubic Mega X Large-size and High-precision Dual Z-axis Lead Screw 3D Printer
Pros & Cons
add_circle
Wide filament compatibility.
add_circle
Precision printing for smooth surfaces.
remove_circle
It may require some initial calibration
Summary
Specifications: Build Volume: Large Resolution: High Filament Type: Various Extruder Type: Single Connectivity: USB, SD Card Software: Multiple If you need to manufacture automotive components, the Anycubic Mega X Large-size and High-precision Dual Z-axis Lead Screw 3D Printer is your best option. Due to its high build volume and high precision, it is ideal for fabricating complex, functional objects. Features: This robust 3D printer is capable of printing car parts of varied sizes. Due to the dual Z-axis lead screw design, prints are always of the highest quality. Because the printer is compatible with many materials, you can choose the ideal filament material for your car parts. Performance: The Anycubic Mega X delivers consistent and reliable performance. Due to the high printing resolution, it is possible to fabricate automobile components with finely textured surfaces and flawless finishes. Utilizing premium construction materials and robust components ensures the printer's durability and efficacy.
Articles