While changing the router might solve poor web coverage, a wifi extender is cheaper and offers more features. Thanks to the wifi range extender, your home's connectivity will be enhanced. This best eliminates dead spots and backs the modem to supply a more stable network.
We've provided a list of the best wifi extender in New Zealand based on price, offered features, and performance. They are all from reputable brands to secure your purchase. And, no worries if this is your first time investing in a wifi booster; there's a buying guide for you. 
---
10 Best WiFi Extenders in New Zealand 2023 | Top Picks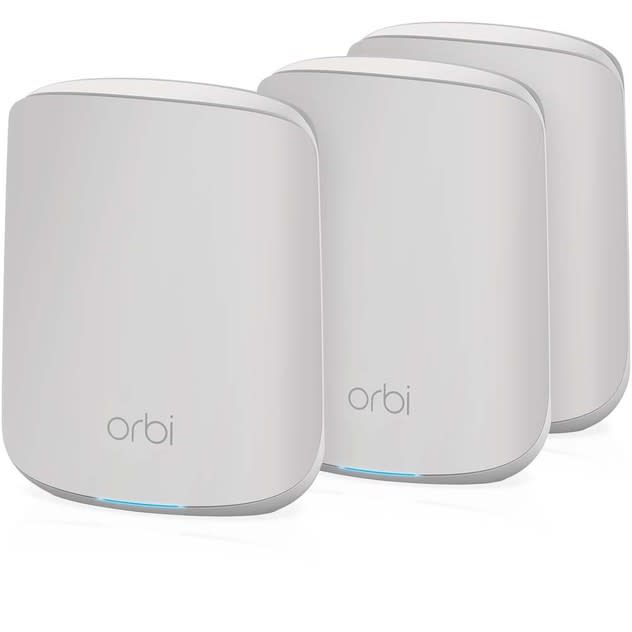 Check Netgear Orbi AX1800 Dual-Band Mesh Wifi Extender 3 Packs price below:
add_circle
Has a longer battery life
add_circle
Offers a higher memory capacity
add_circle
Cost-efficient
remove_circle
The security feature requires a yearly subscription after a one-year trial
Why It's Our Top Pick 
With Wi-Fi 6 technology, the Netgear Orbi AX1800 can provide the best browsing experience and ensure fast and reliable connectivity. It has 7 gigabit Ethernet ports that simultaneously provide constant speeds for multiple devices. Netgear Armor, capable of shielding users' data from hackers, malware, and viruses, poses no threat to cybersecurity. You can customize and better monitor your network by downloading the Orbi app.
Overview 
You can get rid of a sluggish and unstable connection - thanks to its gigabit speeds which lets you stream and play games without lag. Learn more about its fantastic features below!
Product Specification/Features 
Compatibility: All devices

Range:

up to 4,500 square feet

Speed: 1.8gbps

Security: Netgear armor 

Setup and installation: Desktop model 
Three packs of dual-band wifi extenders are included in this purchase to accommodate larger homes. Each is made of antennas and amplifiers of high quality to assist in expanding wifi coverage. The added ports are compatible with specific devices, which are also extremely secure from threats. This wifi extender's voice control and separate guest wifi network are two unique features you won't find in its rivals.
Performance 
Installing three dual-band wifi extenders throughout your space is a win-win situation. However, even a single device can promise to cover your internet needs longer.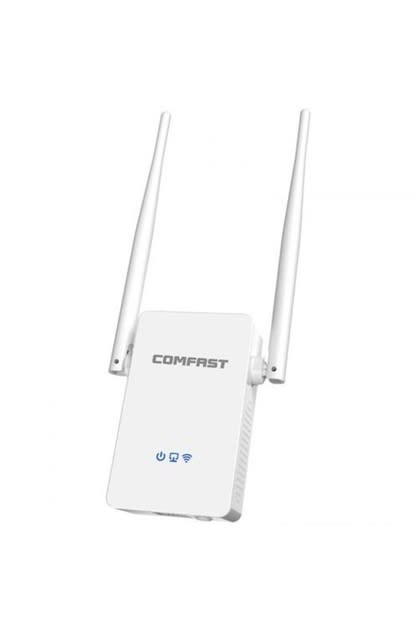 Check Comfast WR755AC Dual Band Wifi Extender price below:
add_circle
Faster transmission rate
Overview 
Comfast is here to expand your wireless life with a dual-band wifi extender. Say hello to full house coverage with no hassle! 
Product Specification/Features 
Compatibility: All devices

Range:

up to 1200 square feet

Speed: 1200mbps

Security: WPA, WPA-PSK, WPA2, WPA2-PSK

Setup and installation: Wall-plug 
The dual-band design can secure signal stability with a transmission rate of up to 1200 Mbps. It is no longer difficult to deal with blind spots like a wall, and it has full internet access. Its improved construction can withstand heat, which is meant to prevent overheating. Comfast gives various modes of setting up the wifi extender to meet explicit necessities. 
Performance 
Since the device has automatic memory, you won't have to reset it when you move it to another location. Additionally, it has excellent security features to reduce the possibility of network hacking.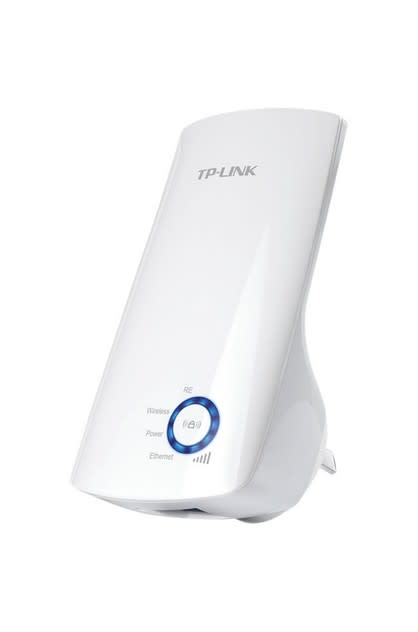 Check TP-Link 300mbps Wifi Range Extender price below:
add_circle
Suitable for video and music streaming
add_circle
Quick to install
remove_circle
It lacks a troubleshooting guide to assist new users
Overview 
The TP-Link Wifi Range Extender's wireless data is ideal for online gaming. Mount the device on the wall to get started, and you'll enjoy a different gaming experience! 
Product Specification/Features 
Compatibility: 802.11n/g/b wireless devices

Range: N/A

Speed: 300mbps

Security: WEP, WPA-PSK / WPA2-PSK encryptions

Setup and installation: Wall-mountable  
Its wireless, compact design is ideal for improving internet signal in hard-to-reach locations. Once plugged in, a WIFI connection can spread out in a wider range with a single button press. It has a smart signal finder, so homeowners won't worry about where to put the range extender. TP-Link also includes an Ethernet port to expand the unit's compatibility with various wired devices.
Performance 
You can protect your network from potential security risks with this wifi extender. By logging in to the tp-link extender site, you can manage the device for improved performance.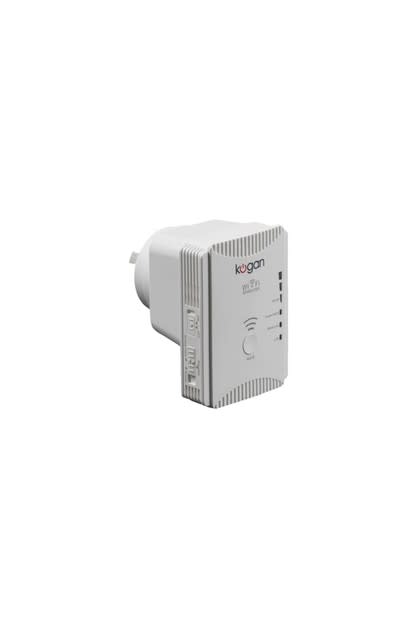 Check Kogan N300 AC Wifi Extender price below:
add_circle
Very affordable
add_circle
Complies with safety standards
add_circle
Easy to set up and doesn't overcrowd sockets
Overview 
With Kogan's NC300 AC Wifi Extender, you can increase your wifi range for less than $60! Additionally, it is a reputable brand that will aid in reducing weak spots.
Product Specification/Features 
Compatibility: Smart TV, gaming console, and Blu-ray player

Range: N/A

Speed: 300mbps 

Security: WLAN, WPA2, WPA, WEP & WPS

Setup and installation: Wall-plug 
A wifi extender ideal for gaming and streaming is available from Kogan, a brand known for making devices that make life easier. Simply plug it in to get started! You can be certain that the neighbors won't be able to access your wireless connection if you press the WPS button. The wifi range extender has an ethernet port compatible with any wired device to ensure an uninterrupted signal. 
Performance 
Even though Kogan offers a wifi extender at a lower cost, it may promise to improve poor coverage. It maintains the wifi strength even in difficult-to-reach areas to guarantee faster speeds for gaming and streaming.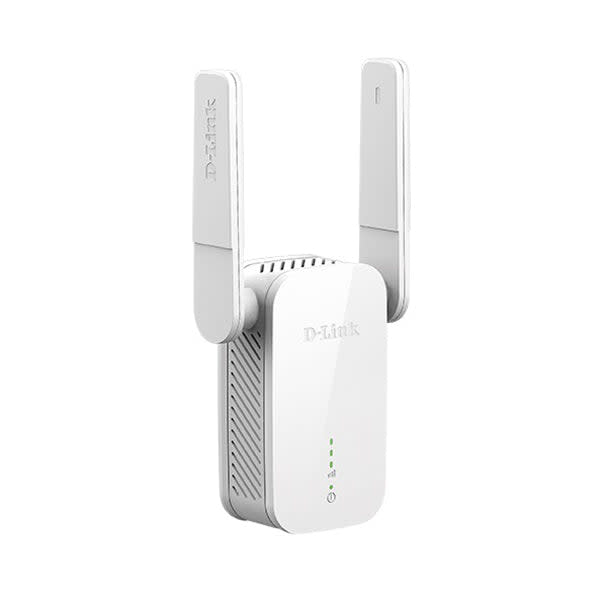 Check Dlink AC750 Mesh Wifi Extender price below:
add_circle
Wider compatibility
add_circle
Helps users identify signal strength
add_circle
Easy to set up
Overview 
A Dlink mesh wifi extender can help grow your home wireless network quickly and easily. It will have a signal speed of up to 750 Mbps, which is enough for your browsing needs!
Product Specification/Features 
Compatibility: Backward compatibility

Range:

up to 1500 square feet,

Speed: 750mbps

Security: WPA3 

Setup and installation: Wall-plug 
Thanks to its dual-band technology, Dlink presents a good wifi extender compatible with your existing network. It reduces dead home zones and expands internet access. You can easily tell if the device is in the right place to send a strong signal through the LED indicator or if it needs to be dragged to other zones. Lastly, the smart connect technology enables many devices to immediately connect to the wifi, reducing the hassle.
Performance 
It has foldable antennas to help households maximize network coverage. They can connect more wired devices to the wifi extender through an ethernet port. At the same time, its sleek design can go with any home interior when the device is mounted on the wall.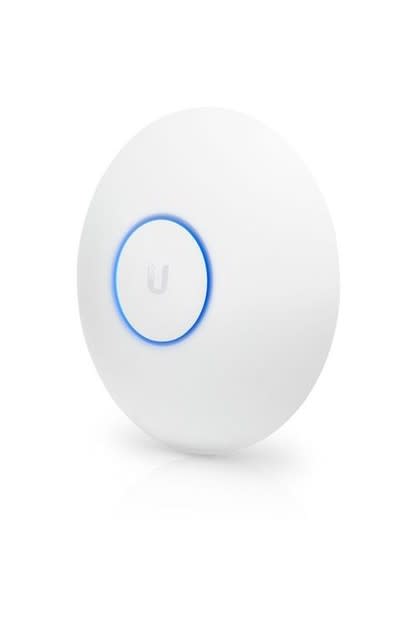 Check Ubiquiti UniFi 6 Long-Range Wifi Extender price below:
add_circle
Compatible with Bluetooth 5
add_circle
Good value for the money
Overview 
The Ubiquiti UniFi 6 Long-Range Wifi Extender is the best option for businesses. It uses Wi-Fi 6 technology to provide a reliable connection even in crowded areas. This can accommodate more devices once installed.  
Product Specification/Features 
Compatibility: All devices 

Range: 6 long-range 

Speed: 2.93 Gbit/s

Security: WPA-ENT

Setup and installation: Wall-mountable 
It can support a wider coverage area while providing more rapid download and upload speeds - thanks to Wi-Fi 6 technology. Employing its six long-range access points is ideal for businesses serving multiple clients daily. You can simultaneously monitor and configure the unit with a network controller. 
Performance 
Installing it on a wall or ceiling makes your space appealing because of its minimalist design. The Ubiquiti UniFi 6 Long-Range Wifi Extender aids network bridging, maintaining greater coverage with high efficiency.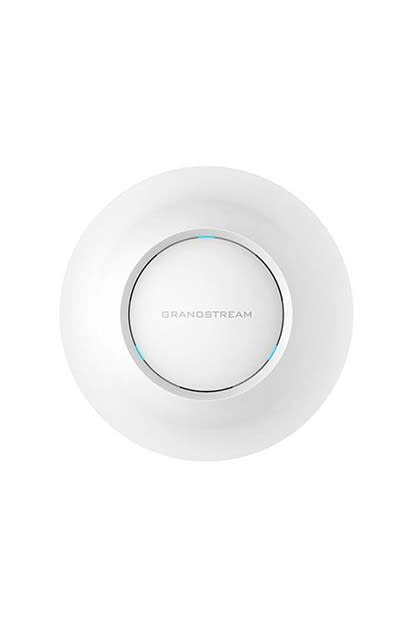 Check Grandstream GWN7630 Wave 2 Wifi Extender price below:
add_circle
Ensures low-latency
add_circle
Powered by cloud management platform for extended use
add_circle
Easy to install
remove_circle
Not for home use
Overview 
For dense crowds of users, wifi range extenders with access points work best. This means everyone in the area will benefit from the most excellent network coverage.
Product Specification/Features 
Compatibility: N/A

Range: 175 meters

Speed: 2.33 Gbps

Security: N/A

Setup and installation: Wall-mounted
This wifi extender provides robust internet access for a greater user density by utilizing dual gigabit network ports. It supports up to 200 devices and is backed by dual-band technology for enhanced connectivity. The device has a secure boot to prevent hacking issues and can automatically detect PoE for a seamless web connection. Besides that, use the web-based user interface to take control of the device for configurations and troubleshooting.
Performance 
Grandstream added an antenna to improve connection expansion, making it suitable for properties with multiple floors. It is then recommended for commercial use with all of its advanced features.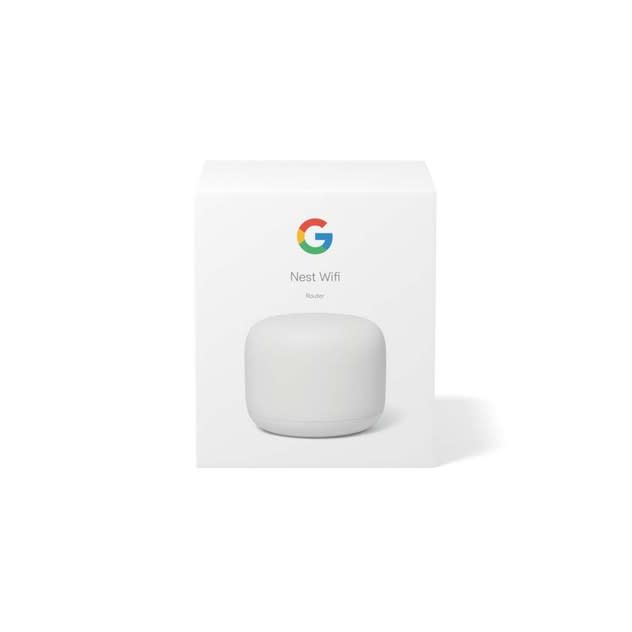 Check Google Nest Wifi Mesh Extender price below:
add_circle
Increased internet speed and coverage
add_circle
Reliable in blocking other devices
add_circle
Guarantees no dead spots
remove_circle
It can be difficult to set up
Overview 
There is no better option for a mesh-enabled wifi extender than Google Nest Wifi Router. A quad-core processor powers the device for a better web experience across multiple rooms. 
Product Specification/Features 
Compatibility: Google wifi devices

Range: 2200 square meters 

Speed: 5.4 Gbps2

Security: WPA3 encryption 

Setup and installation: Desktop model 
The unit will provide uninterrupted wifi coverage for up to two bedrooms. WPA3 encryption would prevent third parties from penetrating your network, which is why signals slow down. Aside from that, you can download security updates automatically, removing the need for additional software to boost protection and performance. 
Performance 
The wireless device ensures flexibility, supporting up to 100 devices simultaneously. Despite its portability, it will let you experience a trouble-free connection, and the fact that Google Assistant backs it up is worth the price.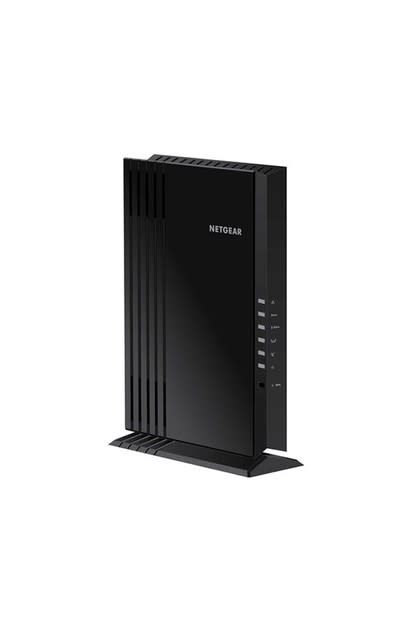 Check Netgear Nighthawk EAX20 Wifi Extender price below:
add_circle
Can provide strong and reliable internet for multiple uses
add_circle
Best for a larger home setup
add_circle
Easy to reconnect devices
remove_circle
A bit expensive
Overview 
With the Netgear Nighthawk EXA20, you can get the internet speed you pay for and even increase it to accommodate all your devices. You can then watch ultra-HD content on your smart devices!
Product Specification/Features 
Compatibility: 11b/g/n/a/ac and other smart devices

Range: N/A

Speed: 1.76 Gbit/s

Security: N/A

Setup and installation: Desktop model
This mesh wifi extender has to offer faster internet speeds - thanks to the MIMO technology! You can use the internet and connect more devices from anywhere in your home without experiencing a drop in bandwidth, which can reach 1.8 Gbps speed. It has two antennas for strong signal reception in difficult-to-reach areas. With the smart roaming feature, your devices will immediately be connected to the router. 
Performance 
Adding four-gigabit ethernet ports to the Netgear Nighthawk EAX20 makes it compatible with multiple wired devices. This is safe for streaming and gaming. For sure, this is a home gadget for a better network.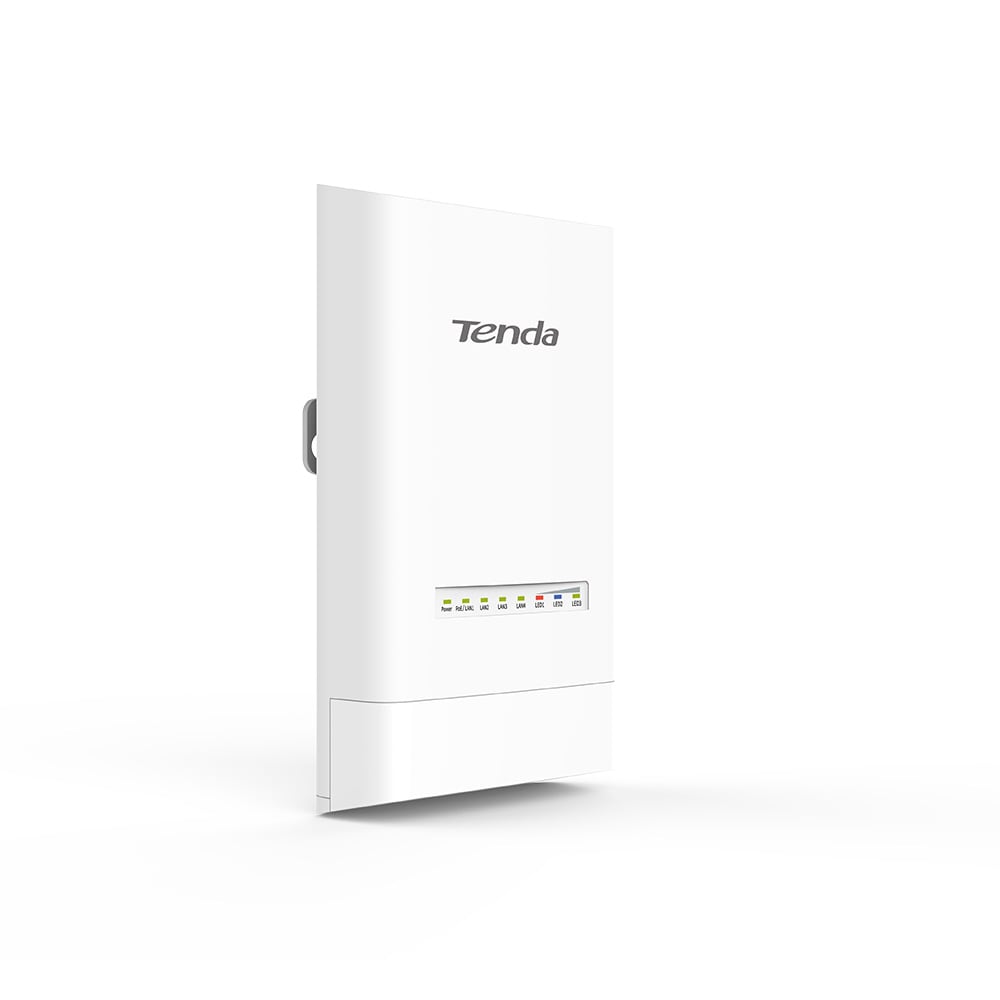 Check Tenda OS3 5GHz Outdoor CPE Wifi Extender price below:
add_circle
Ideal for outdoor installation
add_circle
Compatible with DC, PoE, centralized, and solar power supply
Overview 
The Tenda OS3 5GHz Outdoor CPE Wifi Extender can meet every need for surveillance. Its durable construction can guarantee lightning and all-weather protection, making it safe to install outside! 
Product Specification/Features 
Compatibility: Video surveillance, data transmission 

Range: 5 kilometers

Speed: 867mbps

Security: WPA2-PSK, WPA2, WPA-PSK, WPA, WEP

Setup and installation: Dual-polarized antennas  
Tenda's use of auto-bridge technology enhances the device's flexibility. The purchase comes with an AP and station mode that can be used in three ways: for internet sharing, private ISP, and video surveillance. These directional antennas can help to keep the connection stable even at a distance. Managing the wireless device is simple - thanks to centralized software that allows you to reboot, reset and upgrade the OS3. 
Performance 
The wifi extender is compatible with a wide range of power supplies, so you won't have to worry about finding the best one. In addition, the transmission distance of 5 kilometers and the quick installation are impressive.
---
What Is A Wifi Extender? 
A wifi extender is necessary if you live in a home with multiple floors and rooms. Even when you are away from the modem or in the basement, it can prevent slowing down the internet in every room of the house. It will give everyone access to the home network without worrying about dead zones.
Considering buying an extender wifi will bring many advantages. First, it will offer fast and reliable internet inside and outside the house. Perhaps you love to spend time in the front yard while scrolling through your feeds with a stable connection. It is also an affordable remedy to get rid of missing connections from a certain spot of the house, instead will improve wifi signal and coverage. You can then go upstairs to stream, or if you live in a larger house, you'll need a network booster to keep signals from far away range from getting weaker.
Install a wifi extender between the router and dead zones to get internet access from all directions. The device will duplicate the signal's range to reach areas where the internet connection is slow. 
---
How To Setup A Wifi Extender
A wifi extender has two types - a compact unit that can be plugged directly into the main switch and a desktop model. They require similar ways to fix your home's internet. These tips can assist you in eliminating dead spots by setting up a WiFi extender:
The best location for an extender is near the main router. Make a trial-and-error connection after plugging the device in to locate dead spots to determine the right placement of the wifi extender. 
Connect the wifi extender. 
Go to the settings for the wifi using a smartphone. For instance, the tp link wifi extender, which can scan other networks, will let you see if there is a signal transfer between the two units. It will require your email address and password to gain access; don't worry; all personal data will be secured. 
In general, expanding your network coverage will require patience. The unit must be moved around until you find a spot where it works best. It can be done using a smartphone or a PC via the brand's web interface software. This will enable you to configure router-like functions by accessing the wireless settings. Moreover, the Wi-Fi Protected Setup or WPS makes it easier to pair the existing and new networks by pressing buttons. Monitor the LED indicators to determine whether the extender is performing well.  
---
Buying Guide: How To Choose A Wifi Extender
The market for a wifi extender in New Zealand is growing. Consequently, choosing a product can be confusing, which leads consumers to consider the following factors:
Buy a wifi extender for the intended use. 
You need to know whether installing a wifi extender or a router is enough for your needs. If so, choose a wireless or desktop setup that works best in your space. Please be aware that a wired extender can accommodate additional devices despite requiring more space.
Check the compatibility specs. 
Avoid spending money on a wifi extender that doesn't work with your current router. Purchasing universal extenders or looking for a device made by the same manufacturer is the best option when in doubt.
Look for a wifi extender that uses dual-band frequency.
Whether in a small or large area, a dual-band wifi extender can provide the best coverage. It secures a smoother and faster internet connection for all devices. 
Ease of installation.
There are two ways to install wifi extenders: pressing the WPS button and through software. The prior is less complicated and does not require any technical expertise.
Other features that are worth considering.
It is safe to say that a wifi extender with more antennas reduces dead zones only if they are in the right positions. A device with ethernet ports compatible with multiple wired devices is likewise a good option. One thing to note is whether it sustains a higher level of security to improve online safety. 
---
Best WiFi Extender Brands in New Zealand
Several WiFi extender brands are available in New Zealand, each with unique features and benefits. Some of the best WiFi extender brands in New Zealand are:
TP-Link: is a popular brand known for producing reliable and affordable WiFi extenders that are easy to set up and use.
Netgear: is another well-known brand that produces high-quality WiFi extenders with advanced features and functionalities.
D-Link: is a trusted brand that produces a range of WiFi extenders suitable for various home and office environments.
Linksys: is a popular brand that produces powerful WiFi extenders with a long-range signal and fast speeds.
ASUS: is a reliable brand that produces WiFi extenders with easy-to-use interfaces, high-speed connectivity, and excellent performance.
Ultimately, the best WiFi extender brand for you will depend on your budget, specific needs, and required features. Researching and reading reviews before purchasing is always a good idea to ensure you get the best value for your money.
---
Where to buy WiFi Extenders in New Zealand
There are several retailers in New Zealand where you can buy WiFi extenders. Some of the popular options include:
Noel Leeming:  is a popular New Zealand electronics and appliance store selling WiFi extenders from different brands.

JB Hi-Fi:  is another electronics retailer offering various WiFi extenders.

PB Tech:  is a well-known technology retailer in New Zealand that sells WiFi extenders from different brands.

Harvey Norman:  is a retail chain that sells a wide range of electronics and appliances, including WiFi extenders.

Amazon: While Amazon is not a New Zealand-based retailer, they offer international shipping to New Zealand, and you can purchase WiFi extenders from their online store.

Trade Me: is a popular New Zealand online marketplace where you can find both new and used WiFi extenders for sale.
Comparing prices and reading reviews before purchasing is always a good idea.
---
WiFi Extenders Price Range in New Zealand
The price range of WiFi extenders in New Zealand can vary depending on the brand, features, and range. Generally, WiFi extenders in New Zealand range from around $50 NZD to $300 NZD or more.
---
Conclusion
Installing the best wifi extender in your space is a wise decision. It allows everyone to make use of the internet from all angles. Thus, upgrading your router is crucial if you have been suffering from low internet speeds for a long time. We've mentioned some brands to look into with features that are right for you. Share your thoughts about the products in the comment section; we'd love to hear from you.