Craving waffles right now? The good news is, you don't have to go outside, line up at a crowded café, and pay a hefty price! All you need is a reliable waffle-making machine at home. 
Plus, if you opt for a multifunctional waffle maker with removable plates, a single waffle maker can also be used to make chaffles, sandwiches, bagels, and eggettes!
Here we review the 7 best waffle makers for all the waffle lovers out there.
---
Table of Contents
---
Top 7 Waffle Makers In NZ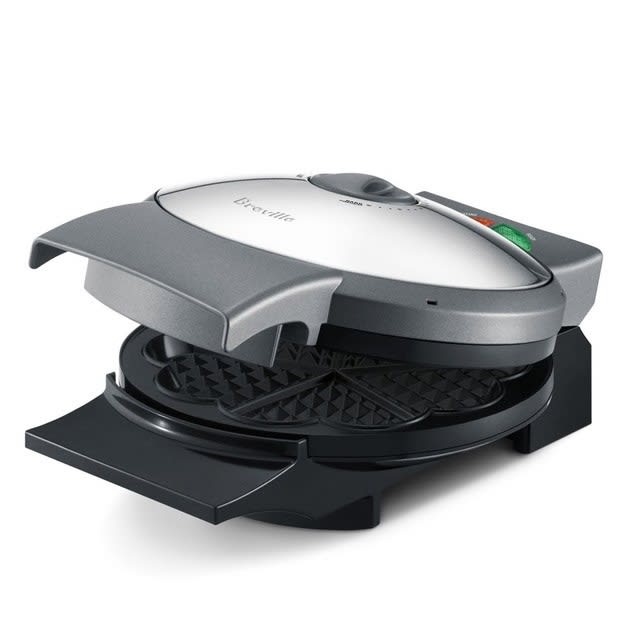 Check Breville the Crisp Control Waffle Maker price below:
add_circle
Heavy-duty (1000W)
add_circle
Customisable brownness level
add_circle
Wide sealing edges minimise spillage
Why It's Our Top Pick:
"Living up to its name, the Breville Crisp Control Waffle Maker indeed makes it easy for you to control the crispiness of the waffles!"
Features:
Whether you prefer fluffy waffles or crispy waffles, you can adjust the brownness of the waffles from light brown to golden brown, thanks to its variable temperature dial.
Furthermore, with a non-stick surface that ensures smooth removal, you can achieve perfect heart-shaped waffles, the traditional waffle shape of Scandinavia. 
Performance:
Many users love how it gives them the flexibility to choose their preferred level of crispiness of the waffles. All in all, it's a sturdy waffle maker that will last long-term.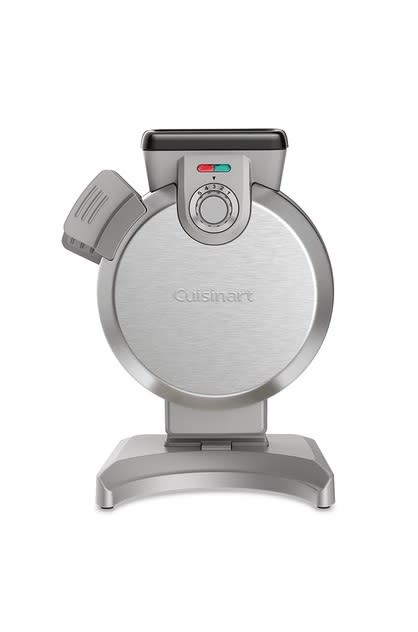 Check Cuisinart Vertical Waffle Maker price below:
add_circle
Takes up little space, Has 5 browning control settings, Locking mechanism that prevents spills, Ready-to-eat indicator
What exactly is a vertical waffle maker, you ask? It's a waffle maker in a vertical and upright position! And you may find owning one, such as the Cuisinart Vertical Waffle Maker, very useful.
Features:
It takes up less space in your kitchen due to its vertical design and you can rest assured that there will be no overflow when you pour the batter as it goes through the spout and then flows into the plates.
Performance:
Users love how easy it is to control the brownness of the waffles, thanks to its 5 settings of browning control.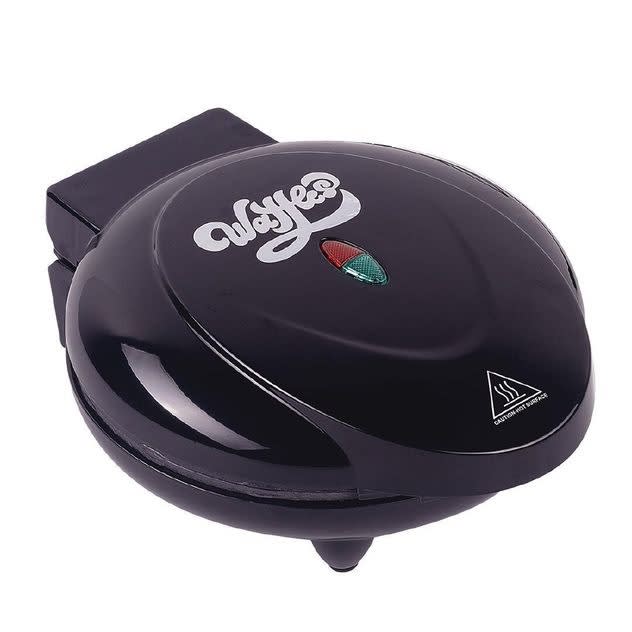 Check Living & Co Waffle Maker Black price below:
add_circle
Great for making chaffles
add_circle
Easy to operate and clean
add_circle
Has automatic temperature regulation
remove_circle
The non-stick doesn't work too great
The Living & Co Waffle Maker Black is not only cheap but also very beginner-friendly. 
Features:
Equipped with automatic temperature regulation and indication lights, this waffle maker is super easy to operate. To make a batch of waffles, all you need to do is turn on the power and wait for the indicator to turn green. Furthermore, the waffle plates come with a non-stick coating that makes it easy to remove the waffles.
Performance:
All in all, users have shared that it's a product that's worth the money. However, the non-stick function doesn't work very well, so it's advisable to use a decent amount of cooking spray to prevent sticking.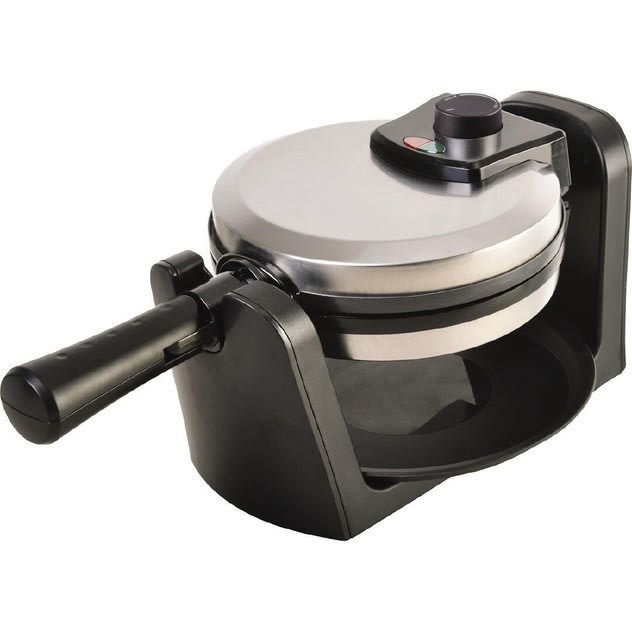 Check Living & Co Rotary Waffle Maker price below:
add_circle
Heavy-duty (1000W)
add_circle
Has a foldable handle for easy storage
add_circle
Even cooking on both sides
remove_circle
Heavy (2.33kg)
The best thing about rotating waffle makers, such as the Living & Co Rotary Waffle Maker, is that it ensures uniform thickness and even cooking on both sides of the waffle.
Features:
Its waffle plates have deep waffle squares, perfect for making extra thick and fluffy waffles. Despite its bulky appearance, this waffle maker has a foldable handle that ensures easy storage.
Performance:
With 1000W of power, this waffle maker is heavy duty and is thus suitable for both commercial use and large families. Based on reviews, it seems to have garnered positive feedback from the market.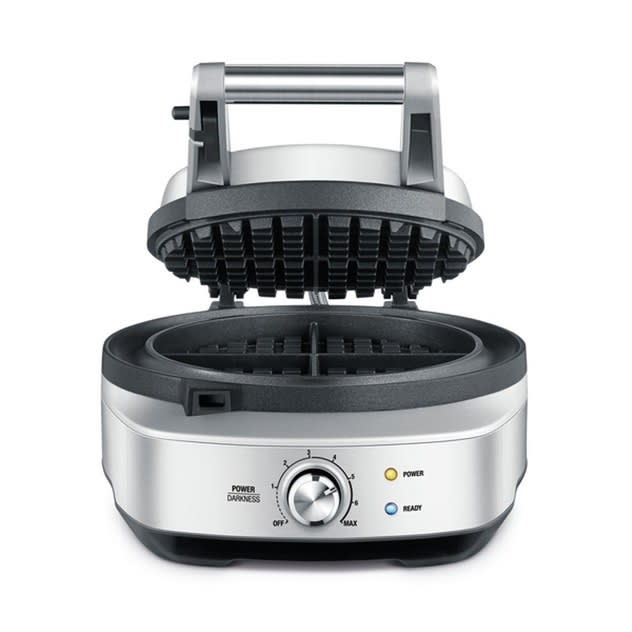 Check Breville the No Mess Waffle Maker price below:
add_circle
Even heat distribution
add_circle
Made from durable material
add_circle
Customisable browning
add_circle
Prevents spills
Thermally optimised to ensure even heat distribution, the Breville No Mess Waffle Maker is a must-have in every kitchen.
Features:
As its name suggests, the waffle maker includes a wide moat around its waffle plates that catches any overflow. Its awesome design lets you enjoy your waffles without all that mess and makes clean-up easier too. With 7 browning control settings, you can customise your waffles, from light and fluffy to a crispy golden brown.
Performance:
Dubbed the "waffle maker with minimal mess and fuss", it's not only perfect for kids to use but also consistently produces delightful, evenly cooked waffles.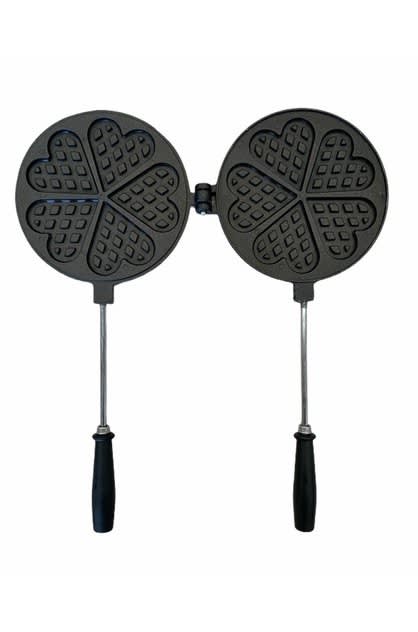 Check Non-Stick Cast Aluminium Waffle Maker price below:
add_circle
Easy to operate
remove_circle
Requires a stovetop or induction top
The Non-stick Cast Aluminium Waffle Maker is extremely durable because it's made from non-stick cast aluminium that's known to resist corrosion and dust.
Features:
Coming with a smooth mould plate that is non-stick, it's super easy to clean the waffle plates. And with a fixed bracket design, the plates open and close freely.
Performance:
Overall, many users love how it's so compact and easy to use. As this is a waffle iron, it has to be used over a fire or a stove to cook the waffles. This pan can be used over a stovetop, ceramic top, halogen top, and induction top.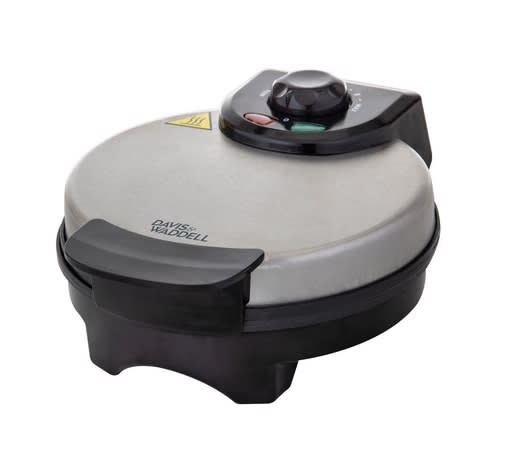 Check Davis & Waddell Electric Non-Stick Waffle Maker price below:
add_circle
Small and compact
add_circle
Has a temperature control dial
add_circle
Non-stick plates
remove_circle
Takes a while to cook
Craving Belgian waffles? Then you should consider making it yourself using the Davis & Waddell Electric Non-Stick Waffle Maker.
Features:
Featuring deep, non-stick waffle plates, you can now easily prepare Belgian-style waffles at home. The temperature dial allows to you cook waffles to your desired level of golden brown.
Performance:
Reviews show that it's a simple, compact, and affordable waffle maker that is easy to operate. And if you're a beginner, you'll find the waffle recipes enclosed in the manual very useful!
---
How much does a waffle maker cost?
Waffle makers in New Zealand are available at all price points, varying depending on the quality, brand, functionality, and purpose.
You can pick up a basic waffle maker for home use that costs between $20 to $60. This works great if you only need to whip up some waffles once or twice a week. On the other hand, a high-end waffle maker with additional features for commercial or industrial use may cost up to $350. 
Is it worth buying a waffle maker? 
The question of whether or not buying a waffle maker is worth buying depends on how often you eat waffles. If waffles are a staple for you during breakfast or as a regular snack, then investing in a good waffle maker is a wise decision, in the long run, saving you lots of money and hassle, especially if you have a large family, 
However, if you're only looking to cook waffles once in a blue moon when those cravings hit, then the money spent on a waffle maker, combined with the kitchen space taken up, won't be worth it. 
Waffle maker vs waffle iron
Although both waffle makers and waffle irons can make delicious waffles, the two are quite different. A waffle maker is an electric appliance used to cook waffles, by simply pouring the batter in and turning the power on. On the other hand, a waffle iron is a cast-iron device used for cooking waffles over your stovetop or a fire. You can even take it on camping trips!
---
Related reading: 8 Best Air Fryer Brands in New Zealand