We recently took a look at the Android 11 beta and was surprised when Apple, too, released an announcement for iOS 14 during the recent WWDC keynote.
With two operating systems pushing out betas concurrently, we wanted to see how both systems would fair when compared to one another. Here's a quick rundown of what users will be able to do:
Apple iOS 14
Android 11
Widgets

Can be moved anywhere on the Home Screen and resized

Add more widgets to the Notification Center

App Library/App Drawer

Automatically categorises apps and organises them into one easy-to-navigate view
Home Screen pages can be hidden from view

Customisable according to user's accessibility and design preferences

Messaging

For iMessage:

Pin up to 9 conversations
Mentions
Inline Replies
Turn on notifications only when you are mentioned in group conversations

Organise important conversations into chat bubbles

Siri/Voice Assistant

Siri

pops up at the bottom of the screen and results appear at the top in a banner

Get answers to a broader set of questions

Users can use their phones as a voice box activated system

Notification Center

Can be customised with widgets

Notifications are streamlined and automatically categorised

User Interface

More compact – calls appear as banners, and Siri only pops up at the bottom of the screen

Screens can be rotated to simulate a tablet-feel

Picture in Picture

Watch videos or take FaceTime calls while using other applications
Resizable and can be moved anywhere on the Home Screen
Read on to find out more about these features!
Widgets
There's no doubt that both Android and Apple users are familiar with a list of widgets that typically sit among the pages on the home screen.
With iOS 14, Apple is planning to move these widgets away from the far left page of the home screen, and make them completely customisable according to each user's preference. This means that you can now take a widget, move it across the home screen to place it where you would desire, and resize it according to the information density that is right for you.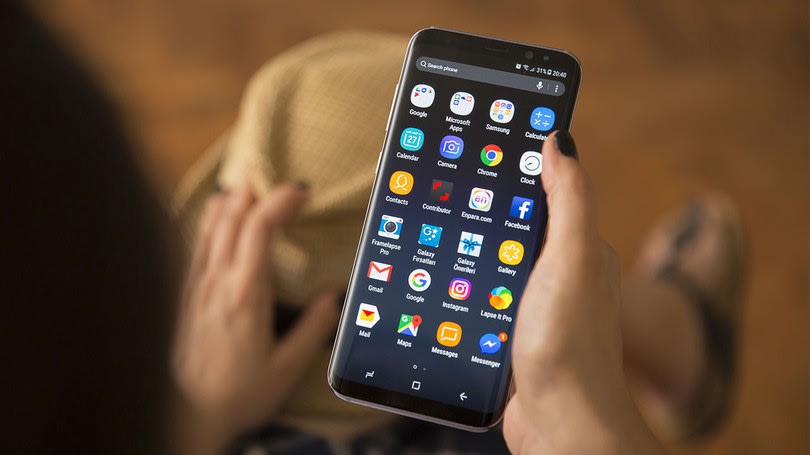 Image Credits: Medium
While this sense of customisation might be new to Apple, Android users, however, have had the ability to do this for awhile now. We'll give Android a thumbs up for that!
Nonetheless, the Android 11 update will bring with it some changes to the Notification Center in terms of media controls. This means that users will soon be able to add more widgets to their Notification Center – ultimately increasing the amount of convenience at your fingertips.
App Library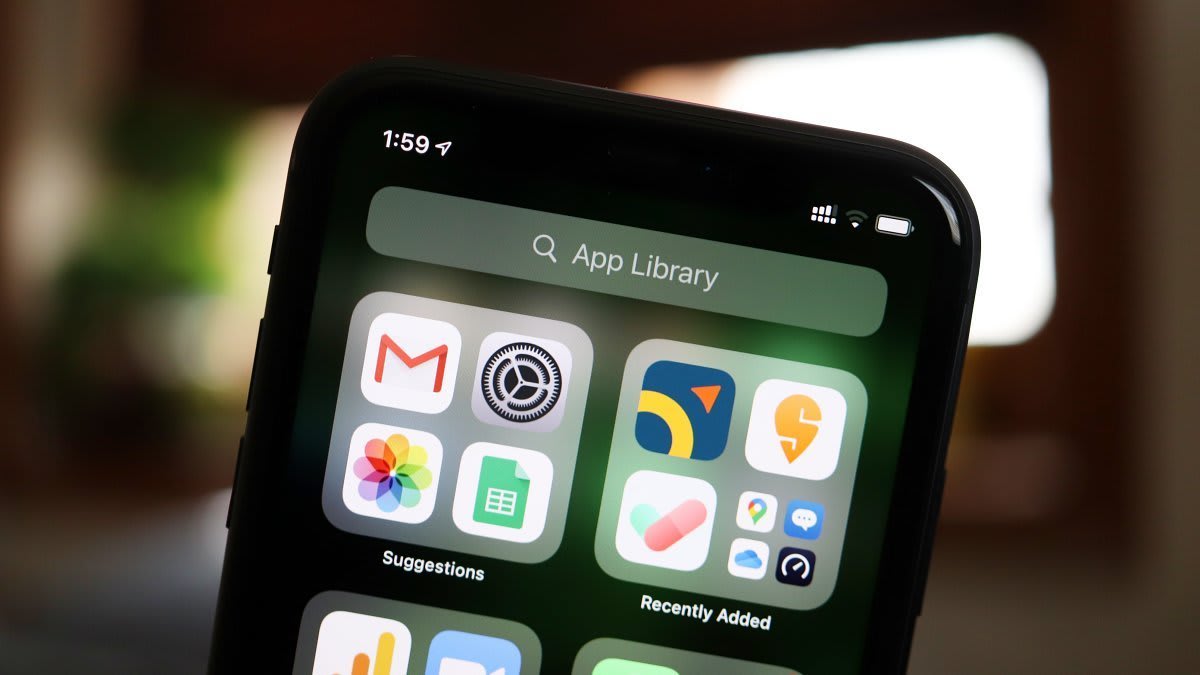 Image Credits: All Things How
The App Library is another new feature that iOS 14 will be bringing to Apple. This is essentially a new space at the end of your Home Screen pages that automatically organises all your apps into one easy-to-navigate view.
This update also ensures that apps will be automatically sorted into categories like Social, Productivity and Entertainment. These categories will then intelligently reorder on their own based on the user's app use. You'll even have access to suggested apps so that you can get to where you'd usually tap on quickly.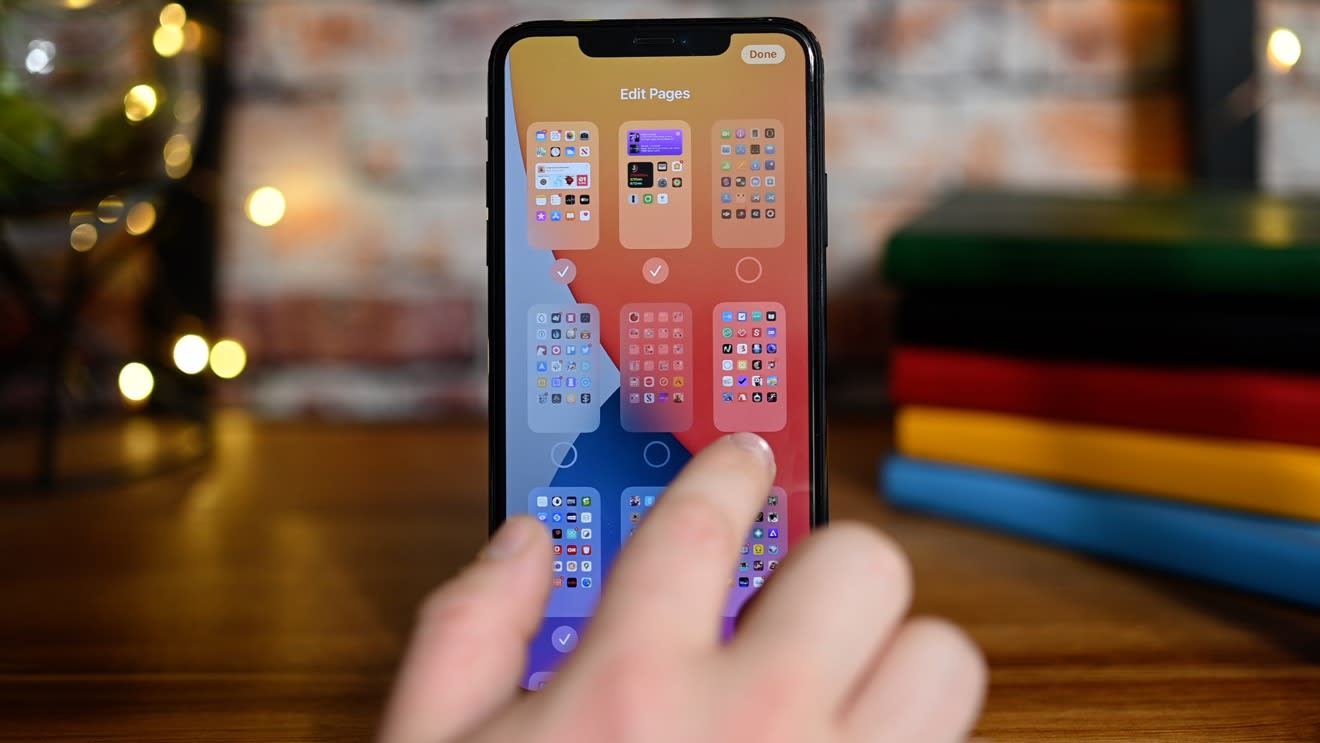 Image Credits: AppleInsider
If you're looking to hide your Home Screen pages, Apple users will soon be able to do that too. Simply tap on what you'd like to hide and your Home Screen will be streamlined accordingly.
We'll have to admit that the App Library sounds very much like Android's App Drawer – where it has also been known to Android users for the longest time, and they have always been able to customise the App Drawer according to their accessibility and design preferences.
On our part, we're expecting that there will be differences between how Apple will be implementing this feature, and how Android has been doing it. So, we're definitely excited to find out more soon!
Messaging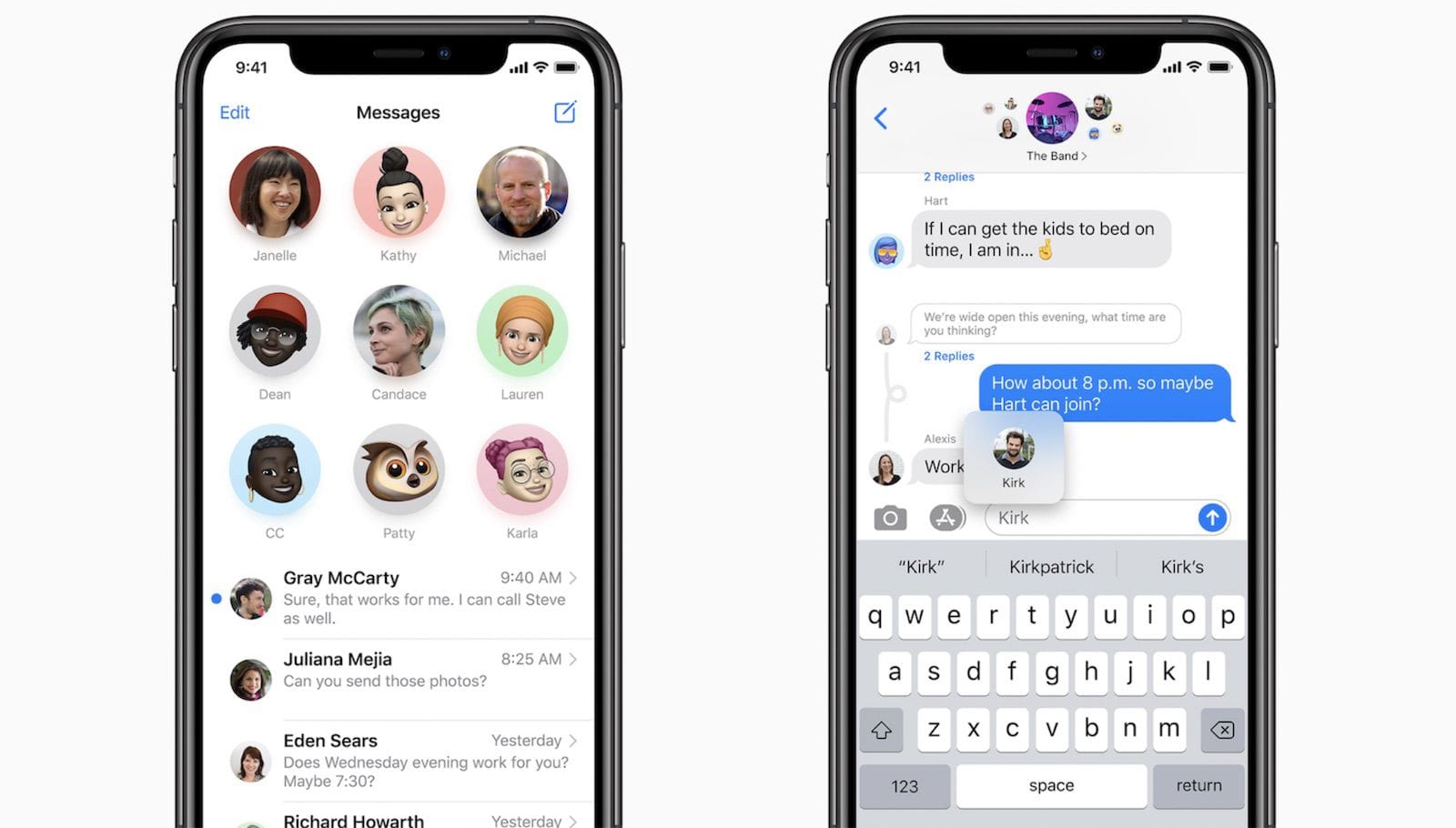 For Messages, it's hard to deny that iMessage has been a hit among Apple users. Where Android users have to rely on third-party applications, Apple users do not when communicating with one another.
With the new update, users can now pin up to nine conversations to the top of their conversation list so that they can access them easily. Apart from that, the new mentions feature means that it will be possible to direct a message to a specific individual in a group conversation. Inline replies – such as is available on Skype, Slack and Whatsapp – will also be a thing, allowing you to reply directly to a certain message in a conversation.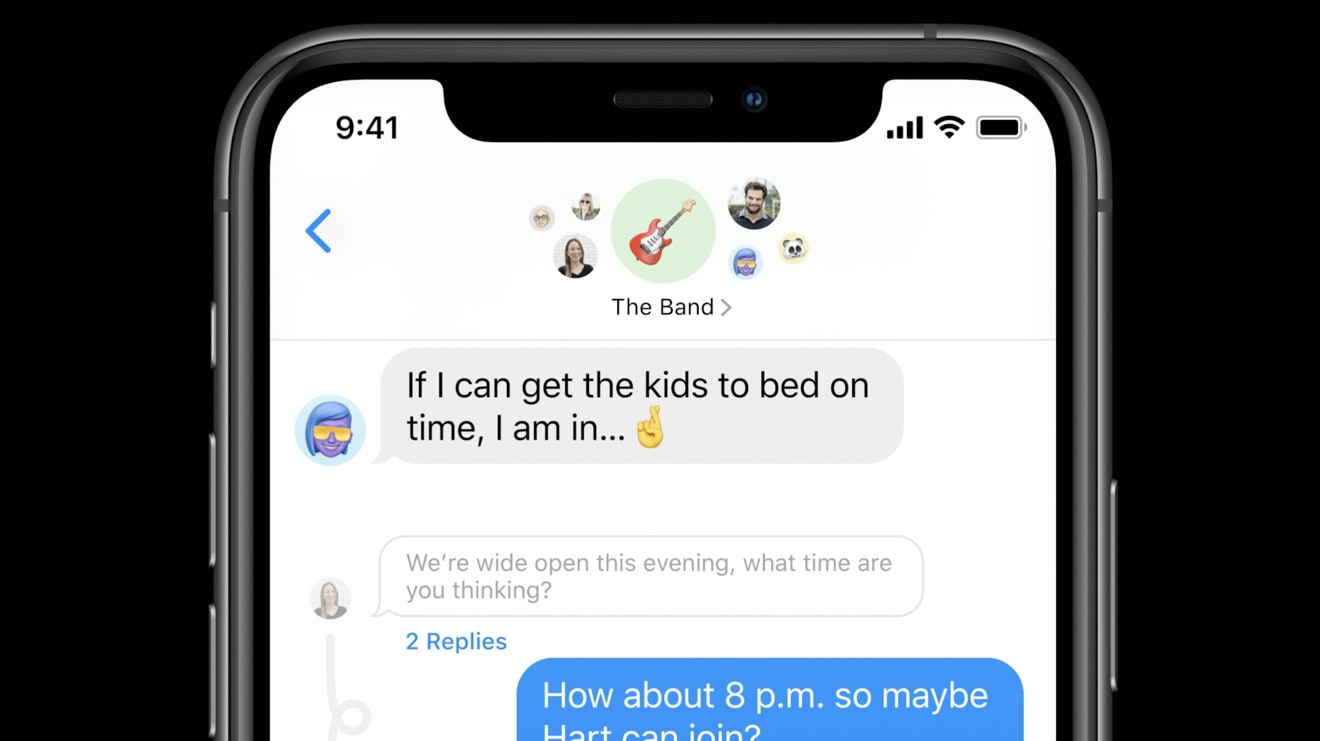 Not a fan of mass messages? Customise particularly active groups to receive notifications only when you are mentioned. This will also help to make your messaging experience less of a clutter!
For Android, although users will still be heavily reliant on third-party messaging applications, the Android 11 update will allow users to organise all their important conversations into chat bubbles. This means that conversations of high priority will just be a tap away – which isn't a bad thing at all!
Siri/Voice Assistant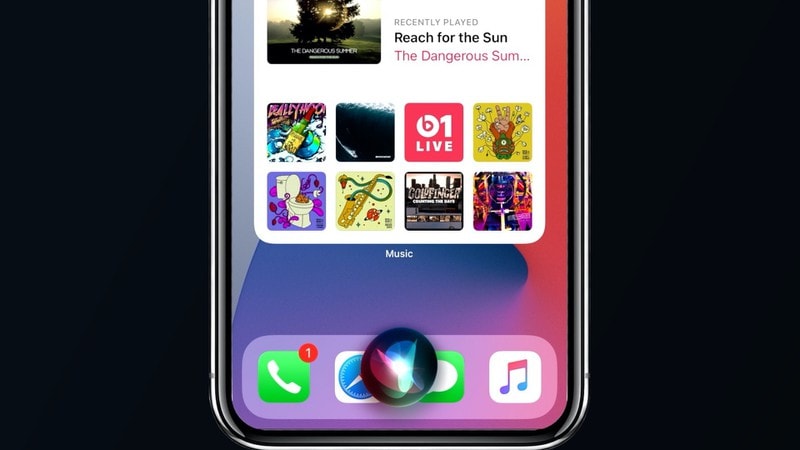 Who doesn't appreciate help from their phone's voice assistant every now and then, right? With iOS 14, Siri will be seeing an upgrade too – namely, one that will see it becoming more compact and a whole lot smarter!
For starters, instead of Siri taking over the entire screen when activated, Siri's bubble will only pop up at the bottom of the screen, while results will appear at the top of the screen like a notification banner. Siri will also be able to answer a broader set of questions, offering you the information that you require without having to browse the web yourself.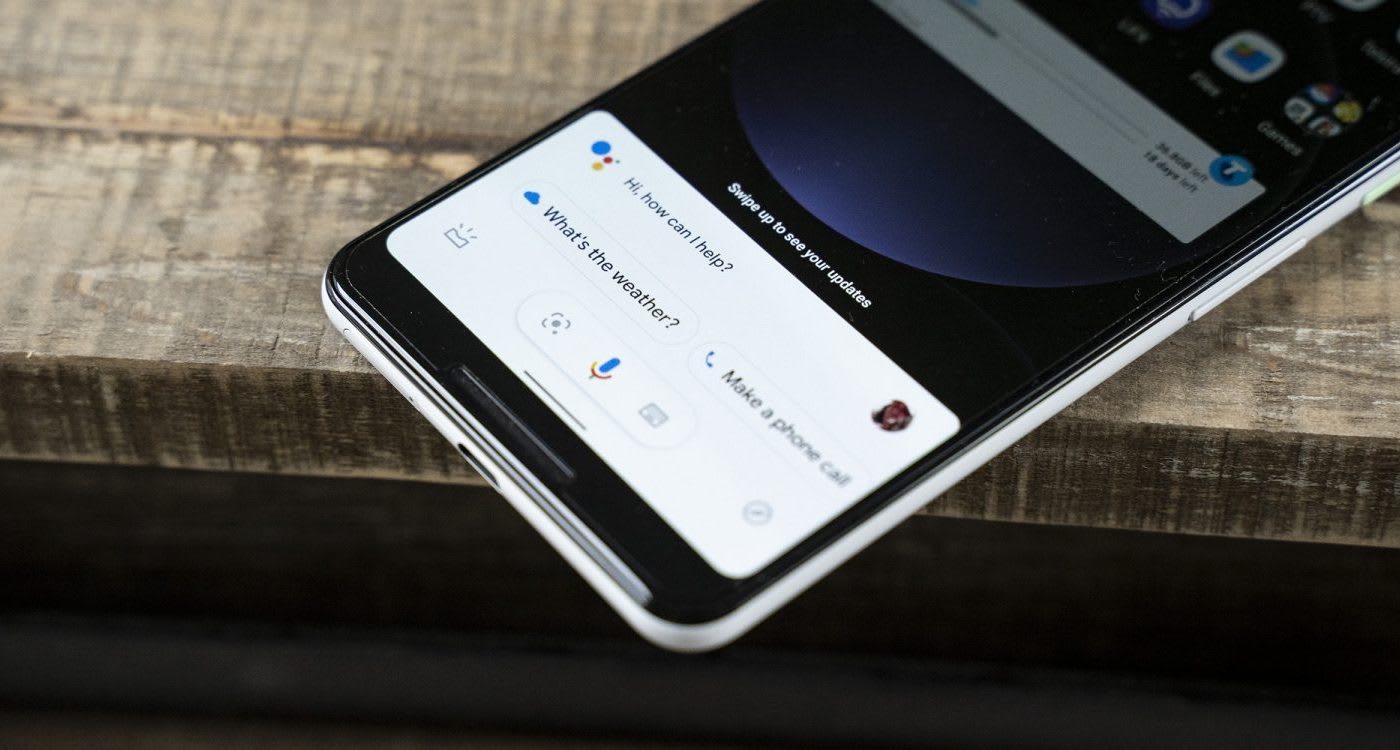 Image Credits: Xanjero
Admittedly, the Google Assistant has always been the superior voice assistant in our opinion. In terms of responses and user interaction, its implementation and integration to the database has allowed it to engage with users with greater precision. With Android 11, we're excited to see this taken a notch higher as users will soon be able to use their phones as a voice box activated system. We're anticipating that this will increase user accessibility and prove to be more helpful with disabilities.
Notification Center
While Apple's Notification Center will not see significant changes, the update will allow users to customise it with widgets (along with sizing) so that it would match their preferences better.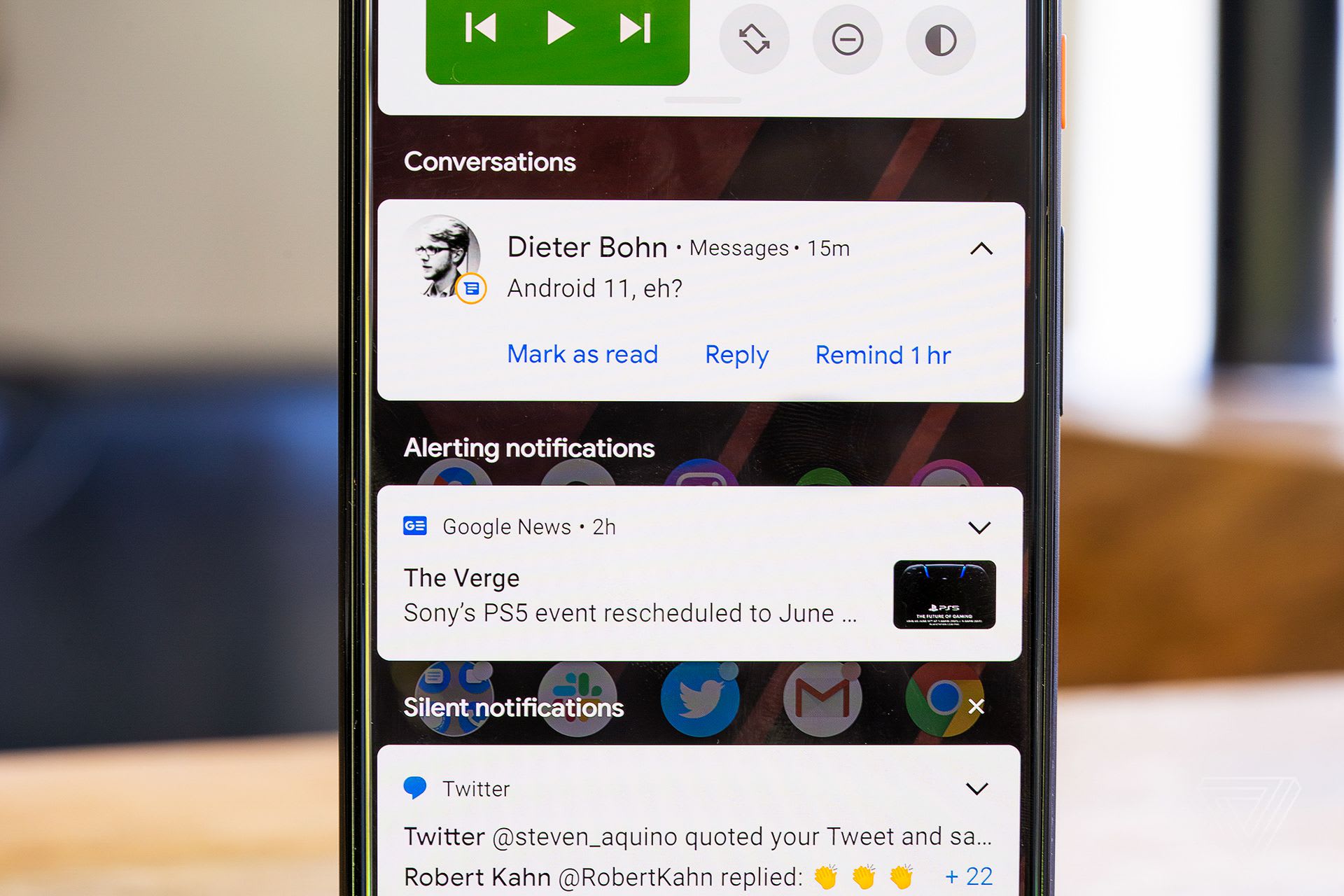 Image Credits: The Verge
Similarly, the Android 11 update won't be seeing big changes to its Notification Center as well. However, the update will grant users the ability to streamline the way they receive their notifications. It'll also organise them according to Conversations, Alerting Notifications and Silent Notifications – basically making everything more organised. To find out more, check out our video where we talked more about this!
Compact User Interface and Picture in Picture
Ever got annoyed when a phone call came in, and it took up the entire phone screen? Apple users, rejoice! With iOS 14, calls (both voice and FaceTime) will appear as banners instead of consuming the entirety of your screen. Either tap to answer, swipe up on the banner to dismiss it, or swipe down for extended phone features.
As previously mentioned, Siri too, will be appearing in an all-new compact design.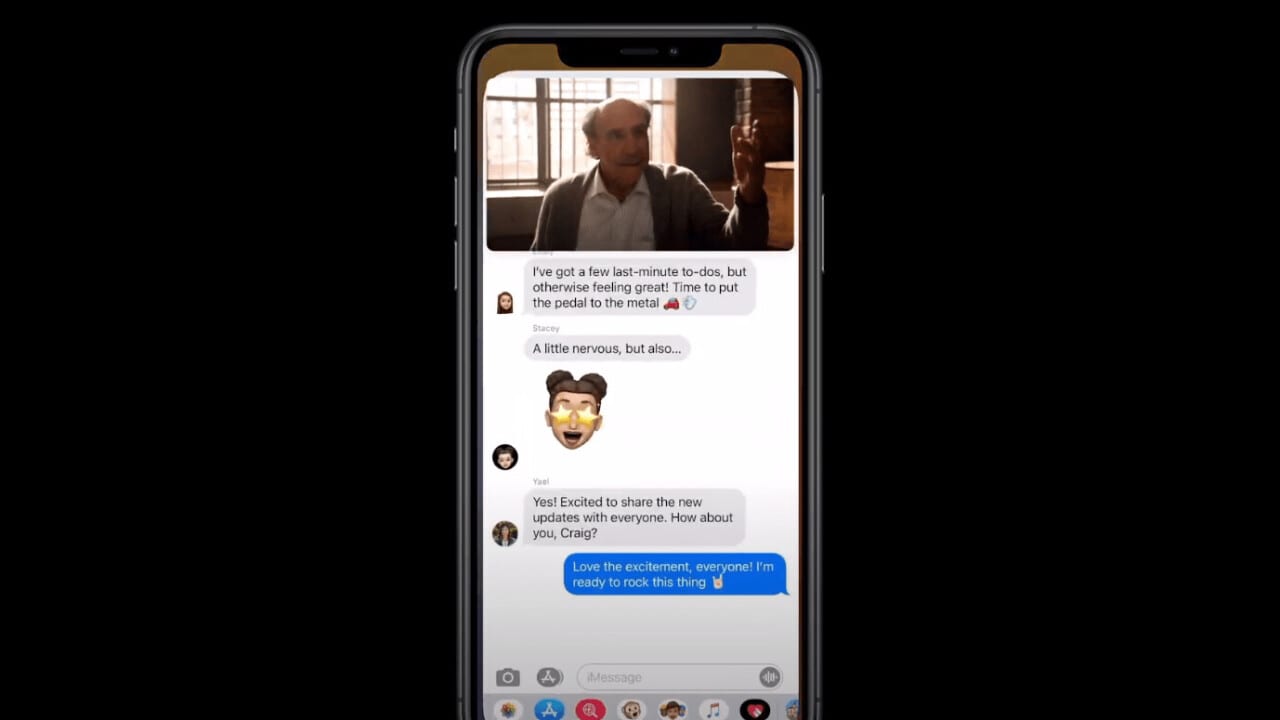 The Picture in Picture mode is one that we're really excited for as it is a new feature for Apple users. With this mode, users can continue watching a video or taking a FaceTime call while using other applications.
It's also possible to resize the Picture in Picture window as you'd like, or move it to any corner on the screen and still be able to view your video. But if not, move it offscreen! This will give you full acccess to whichever app you are on while you continue listening to the audio of your video/call.
Once again, Android users might notice that their phone calls generally don't take up their entire screen, and that they've already been enjoying the Picture in Picture mode for awhile now. However, in terms of UI, the new update will bring with it the ability for phones to rotate their screen for a more tablet-feel. We're assuming this will work better on larger screens.
Which devices are compatible with the new updates?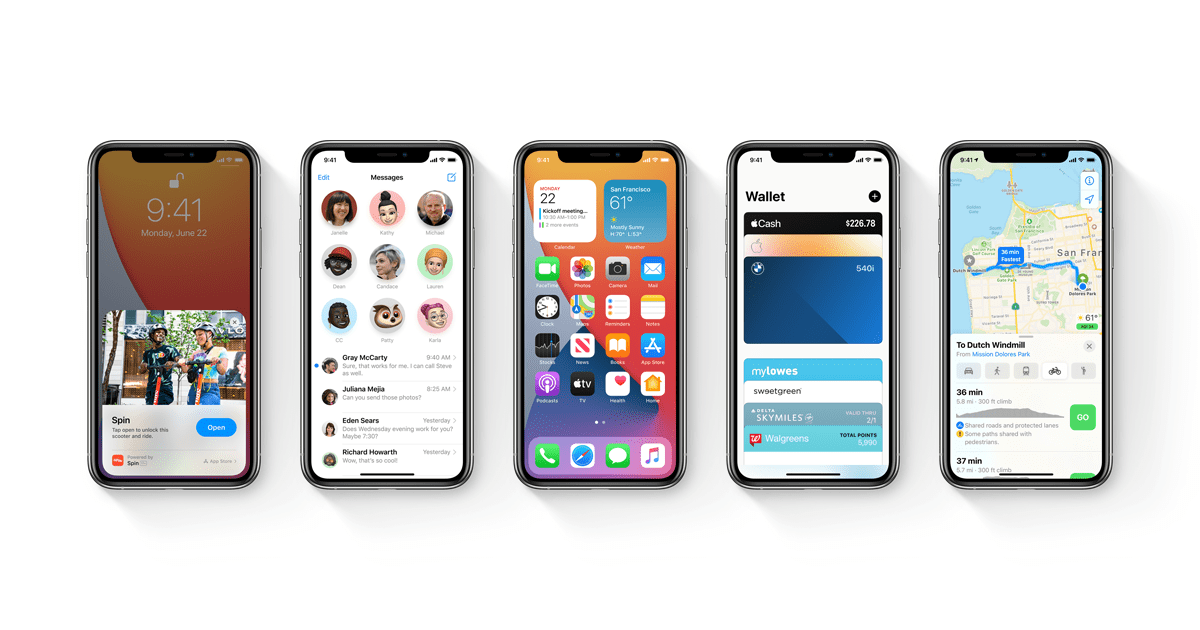 iOS 14 will be compatible with all Apple devices from iPhone 6 upwards. This includes the 1st and 2nd generations of iPhone SE, and the 7th generation iPod Touch.
For Android 11, the update will only be made available to Pixel users for the time being (Pixel 2, Pixel 3, Pixel 3a and Pixel 4).
If you're a bit of a tech geek or can't wait to test out these new OS yourself, both Android and Apple have made their betas available for testing. Sign up to try them out yourself!
Like writing about great products? We're hiring! Learn how you can write for us!