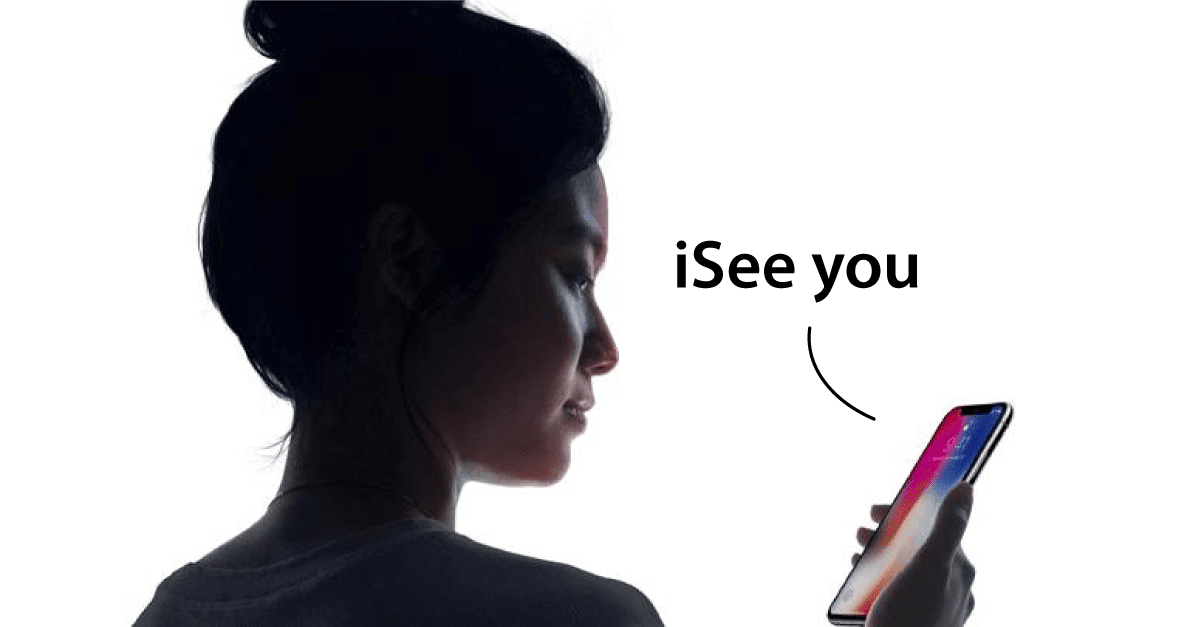 So a week ago we woke up to the news of the long-awaited iPhone 8 and an unexpected surprise – the iPhone X. Here's what we know about the iPhone X so far.
The Release Date in Malaysia
"A physical object that disappears into the experience". This is what Apple has claimed for their upcoming iPhone X that is scheduled to be released on November 3rd, 2017 in the United States. Pre-orders begin on Friday, October 27th. However, the release date in Malaysia is still to be announced. We are pretty sure Lazada will be one of the first websites in Malaysia to be selling this gem too, so keep your eyes peeled!
The Price of the iPhone X in Malaysia
During the keynote, Apple announced that the iPhone X is to be priced at US$999. But recently, Apple Malaysia's online store has officially announced that the price for this iconic phone will begin from RM 5,149 for the 64GB model. The 256GB model, on the other hand, would cost a whopping RM 5,899. This is a huge jump from the prices of the iPhone 8 and iPhone 8 Plus which starts from RM 3,649 and RM 4,149 respectively.
Updated 16 October 2017.
The Specifications and Features of the iPhone X
For the first time ever, Apple will be releasing a smartphone that is all screen. The all-glass design is water and dust resistant formulated using the most durable glass formulation ever in a smartphone. The custom 5.8-inch SuperRetina OLED panel was engineered to fold and combine with the external surfaces. Apple has also removed the home button in this new version. To unlock, users can simply swipe up and they will be instantly directed to the home screen. The iPhone X will operate on iOS 11 with a more responsive touch system, making the gestures more fluid.
Now let's look into depth on the new features that will be included in the new iPhone X. The first one is called, 'FaceID'. This feature allows you to unlock your device using nothing but your own face! Since there's no more home button on iPhone X, TouchID is no longer available. Instead, this new feature uses the new depth-sensing technology that allows the system to map your face's unique geometry with over 30,000 invisible dots. Your phone will be able to recognize you even in the dark and the best part is the system will adapt to your physical changes. So, there's no need to change your phone after a while when you lose or gain some weight. This is made possible with the help of the new A11 bionic chip, the most intelligent chip ever to exist in a smartphone.
Have you ever dreamed of having a moving emoji? Dream no more as the A11 bionic chip will allow users to have a new and exciting experience of 'Animoji'. Your front camera is the only thing that you need to bring the emojis to life! The camera's new system detects over 50 facial muscles and will allow you to animate the emojis according to your facial motion. This chip also will enable a feature called 'Augmented Reality', a technology that superimposes a computer-generated image on a user's view of the real world, thus providing a composite view. Fool your friends with a video of a dinosaur walking in your backyard.
Both rear and front-facing cameras will now have portrait mode and another new feature that will be introduced is called 'Portrait Lighting'. You can now define the light in a scene to create a portrait with the effect of real studio lighting and turn the background black instantly as you snap a photo. Save your time and money for studio photography because you're not gonna be needing it anymore once you've got your very own iPhone X.
Finally, Apple will be introducing wireless charging of the new iPhone X. An Apple-designed AirPower mat will be available in 2018 to allow wireless charging of the iPhone, iWatch, and AirPods.
The iPhone X has a dimension of 143.6 x 70.9 x 7.7mm with 5.8" Super Retina display and is the best kind of display Apple has ever produced with a resolution of 2436 x 1125 pixels (~458ppi pixel density). It weighs about 174g and is water and dust resistant (not waterproof though, sorry!). This time around, Apple has reduced the number of colour options to just two: Silver and Space Black. There is no information on the RAM size or the battery capacity yet but Apple has claimed that the device will support a wireless quick-charging battery that will last 2 hours longer than the iPhone 7. As for storage sizes, the iPhone X will be available in 64 GB and 256 GB while operating on the iOS 11. The camera uses a dual wide angle and telephoto 12MP camera with image stabilisation and 2x optical zoom. This telephoto camera has an aperture of f/2.4 while the wide angle camera, f/1.8. The iPhone X will also be able to record 4K video at an amazing 60fps at 1080p and slow motion at 1080p at 240fps. It also uses stereo speakers which are placed on the earpiece and at the bottom for high-quality sound.
iPhone X vs Galaxy Note 8
Apple is not the only company that invented the premium phone. Another rival of the iPhone X is Samsung Galaxy Note 8. This Android-operated device will provide another option for you to think about. In terms of dimension, the Galaxy Note 8 (162.5 x 74.8 x 8.6mm) is slightly bigger than the iPhone X and weighs about 21g more. The 6.3" Super AMOLED display in Galaxy Note 8 is much bigger compared to the iPhone X. However, despite the large display, Galaxy Note 8 has a higher resolution of 2960 x 1440 pixels (~522ppi pixel density). Both devices use OLED panels that enable vibrant colours and deep blacks with metal frames on the glass panels on both front and back and are also water and dust-resistant. The Galaxy Note 8 offers four colour options while iPhone X offers only two this time.
The Samsung Galaxy Note 8 uses the Snapdragon 835 processor with 6gb of RAM. With a micro SD card slot, the 64 GB and 128 GB storage are expandable to up to 256 GB which gives it an advantage when compared to the Apple's iPhone X which only comes in fixed storage sizes of 64 GB and 256 GB. As for operating systems, the Galaxy Note 8 uses Android 7.1.1 which allows multi-windows operation. However, the iOS 11 is more straightforward with quicker updates. In terms of security, the Galaxy Note 8 is more secure as it uses fingerprinting and Iris Scanner while the iPhone X uses FaceID which is unsafe as it can be fooled with a picture. The Samsung Note 8 also has only a single bottom facing speaker which makes the iPhone X better in terms of sound quality. However, there is no headphone jack on the iPhone X.
Both devices also have their own personal assistant: Bixby in Galaxy Note 8 and Siri in iPhone X. A really special feature on the Galaxy Note 8 though is the S Pen which really comes in handy to jot down memo even when the display is turned off. It also allows you to do currency conversion and word translation. Finally, when it comes to the price tag, Samsung Galaxy Note 8 is much cheaper compared to the iPhone X with a price tag of RM 3,999 and RM 5,149 for 64 GB version respectively. All in all, both devices are premium devices with a premium price tag.
Disclaimer: The pricing shown is just a good indication of how much these products are worth. The prices could change based on the e-commerce promotions that are going on. If some of the products are not available, do email us at [email protected] Thanks!
psss..... Check out our iPhone X review here.