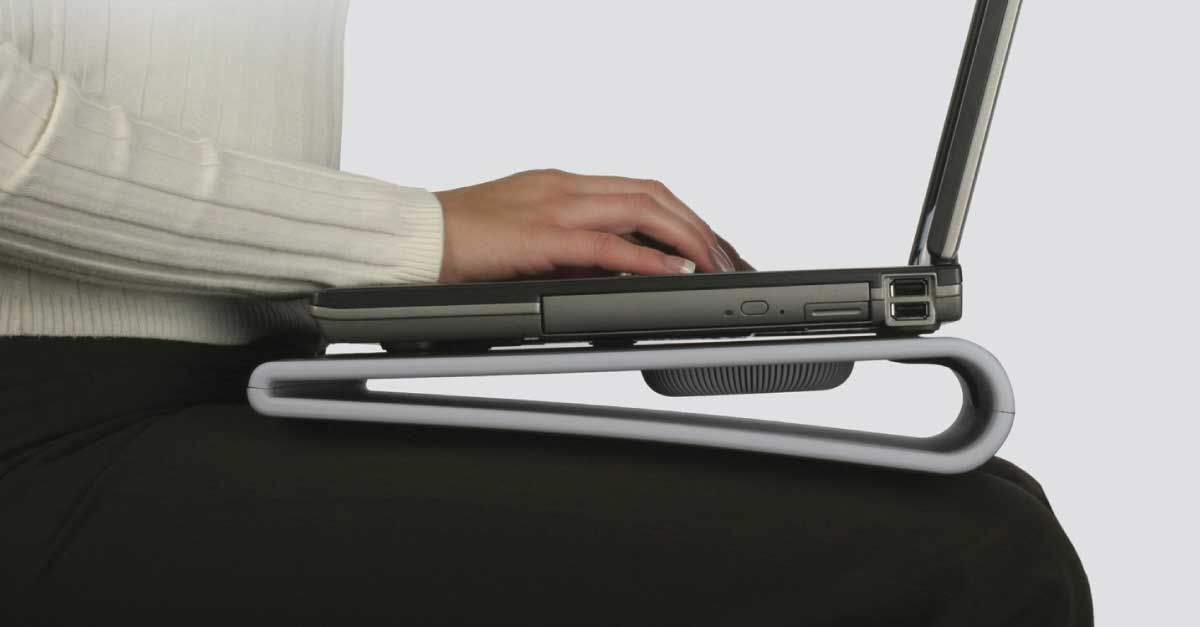 We all have been there before: A typical scenario where you find out your laptop starts to disperse heat after long hours of running memory-intensive programmes like design software, editing video or playing game. This is why using a laptop cooler can help overcoming the common overheating issues. That being said, here are the 8 best laptop coolers you can get based on your specific needs.
Best for gaming laptops
Price from RM239.00
Performing heavy duties such as playing a hi-res game tend to heat up your laptop, especially after long hours of usage. This is where the Cooler Master CM Storm SF-17 reigns supreme when it comes to fulfilling its cooling job. Ideal for prolonged gaming and gaming laptop in general, the Cooler Master CM Storm SF-17 packs a storming punch (no pun intended) with a surprisingly silent yet powerful 180mm fan.
The major downside of this cooling pad is lack of portability. Given its bulky design, it is not practical for those who travel often. Still, there's no denying that the Cooler Master CM Storm SF-17 is built to last with its sturdy construction made from a combination of metal mesh, rubber, and plastic.
Best quiet, lightweight and portable cooling pad for travel
Price from RM234.42
Weighing at only 725g, the HAVIT HV-F2056 definitely deserved its claim for being "ultra-portable". Thanks to its slim yet lightweight design, this cooling pad is perfect for travel where you can easily carry it in your backpack. Not to mention the three large 110mm LED fans are amazingly quiet that gives you a peace of mind upon using your laptop for work or leisure.
Best affordable laptop cooler
Price from RM159.91
Looking for a good laptop cooler but short on cash? Perhaps you should consider this budget-friendly cooling pad by Shenzhen-based TopMate. Perfect for a laptop between 10 to 16 inches, the TopMate laptop cooler housed two 140mm fans that can reach up to 1,000 RPMS. It is also lightweight and portable enough to carry it with you wherever you go.
Best with vacuum fan
Price from RM310.83
Unlike the traditional laptop cooler where you normally place it underneath your laptop, Opolar LC05 is a unique beast altogether. Instead, it is actually a small pad where you mount it to the side of your laptop's ventilation ports. It also comes with a pair of clamping arms to ensure an added reinforcement. But don't let the small size fools you, as Opolar LC05 boasts a powerful vacuum fan that can ramp up to 5,000 RPMS!
If that's not enough, there are both automatic and manual control options where you can adjust 13 different fan speeds according to your need. A word of warning, though: the Opolar LC05 is not recommended to be used for MacBook or any notebooks thinner than 0.4 inches.
Best for lap and bed use
Price from RM160.00
Targus is often synonymous with its laptop backpack collection but there's actually more to it about this US-based accessories manufacturer. One of them, of course, is their laptop cooler dubbed the Targus Lap Chill Mat AWE55AP. True to its name, this cooling pad is ideal to be used on your lap, thanks to its soft yet comfortable neoprene exterior. It even works great on your bed or any uneven surface. Best of all, you don't have to worry about the typical overheating problem since it provides enough air ventilation through its dual fans function.
Best for Mac with adjustable setting
Price from RM391.12
If there's one cooling pad that works well with your Mac, it has to be the Thermaltake Massive TM. It boasts a wealth of features including 4 different temperature sensors and a display control panel that allows you to manually or automatically adjust the fan speed. It also comes with retractable feet where you can adjust up to 3 different angles of heights.
Best with speakers
Price from RM409.65
Why settle for just a cooling function when you can have a cool sound system as well? Well, Zalman Laptop Cooling Pad NC3500 Plus happens to have them both. But the highlight, of course, is the ESS Tech built-in stereo speaker with a dual amplifier that offers you a nice audio experience whether you are watching a movie or listening to a music from your laptop. The Zalman Laptop Cooling Pad NC3500 Plus also comes with 4 USB ports that allow you to connect different peripheral devices easily.
Best no fan, wooden laptop cooler with mouse pad which isn't USB powered
Price from RM334.89
If you are looking for something uniquely different than your typical cooling pad, look no further than ROYAL CRAFT WOOD LapDesk Stand. Made from a high-quality natural bamboo, this wooden lap desk offers the best of both worlds that operates as a cooling pad and also a mobile workstation equipped with a mouse pad. And speaking of the cooling pad, the lap desk is totally fanless since the bamboo itself provides a natural ventilation to prevent your laptop from overheating.
More: 8 Best Gaming Laptops You Can Get Under RM 3,000
Disclaimer: The pricing shown is just a good indication of how much these products are worth. The prices could change based on the e-commerce promotions that are going on. If some of the products are not available, do email us at [email protected] Thank you!