Product in this article
Xiaomi has been one of the most well-known brands ever in the tech community. Over the years, they've shown tremendous success with their products ranging from smartphones to smart home products, and even smart wearable devices.
Xiaomi has a history of producing well-built devices on the cheap. This is where the Xiaomi Mi Band fitness tracker line perfectly reflects that idea. Typically costing less than RM150 here in Malaysia, Mi Bands are among the most sought-after fitness devices for folks on a budget.
The Xiaomi Mi Band 4 had a lot going for it, and we're expecting a successor to come knocking in soon. Here's everything we know so far about the Xiaomi Mi Band 5, as well as a few things we'd like to see improved.
Rumors About the Mi Band 5
A bigger display screen with a punch-hole?
Rumor has it the Xiaomi Mi Band 5 will come with a much larger 1.2-inch AMOLED touchscreen display. That's a pretty big increase compared to the Xiaomi Mi Band 4's 0.95-inch display.
But hopefully, it won't interfere with the Mi Band's traditional lightweight form factor. Guess what? The new AMOLED display is also rumored to have more contrast than the Mi Band 4's.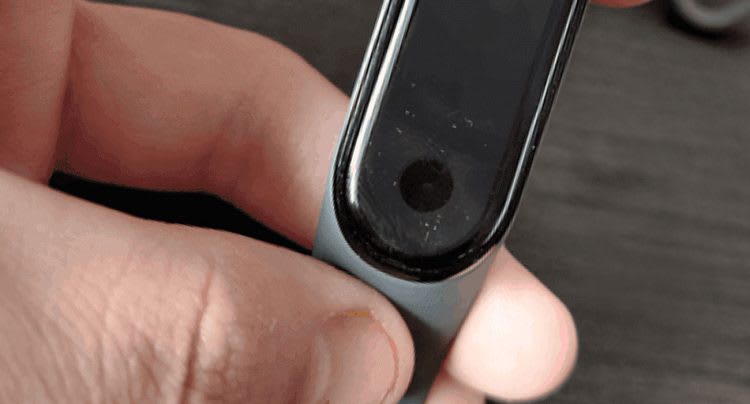 Image credits: Gear Byte
According to a leaked image that has been circulating on the internet, the Xiaomi Mi Band 5 will also come with a punch-hole display. This is rather similar to many smartphones that we see these days.
While the leaked image does not give details about the purpose of the punch hole, it isn't difficult to presume that it could be a camera or another sensor. But we'll have to wait until the company says anything about that.
NFC support and contactless payment
The Xiaomi Mi Band 3 and Mi Band 4 both had NFC support, but only in China. According to recent rumors, though, the Mi Band 5 will add NFC support for the rest of the globe. However, we still aren't sure if the Mi Band 5 will only support Xiaomi's Mi Pay system or branch out to others like Google Pay. But one thing's for sure, having access to contactless payments on the Mi Band 5 will be really convenient for many of us.
Price-wise?
That same specs leak also disclosed a potential price and release date. The Xiaomi Mi Band 5 will reportedly cost 179 yuan in China (~RM110) and will launch in June 2020. Of course, it's not always a 1:1 price conversion, so we can expect the Mi Band 5 to cost slightly lower in Malaysia. Yes, let's toast to that!
But, it's worth noting that the version with NFC may cost more than the Mi Band 5 without NFC. This was the case for the Mi Band 4 at launch. In April, Xiaomi's subsidiary Huami revealed that the Xiaomi Mi Band 5 would definitely see a 2020 release, though no other details were mentioned about the fitness tracker.
What We Want To See In the Mi Band 5
A more accurate heart rate sensor
The Xiaomi Mi Band 4 has a surprisingly accurate optical heart rate sensor, although wrist-based solutions could always be improved. However, the Mi Band 4 specifically had a hard time detecting stark changes in intensity (i.e. during HIIT exercises). Therefore, it would be great to see an improvement in this area for the Mi Band 5.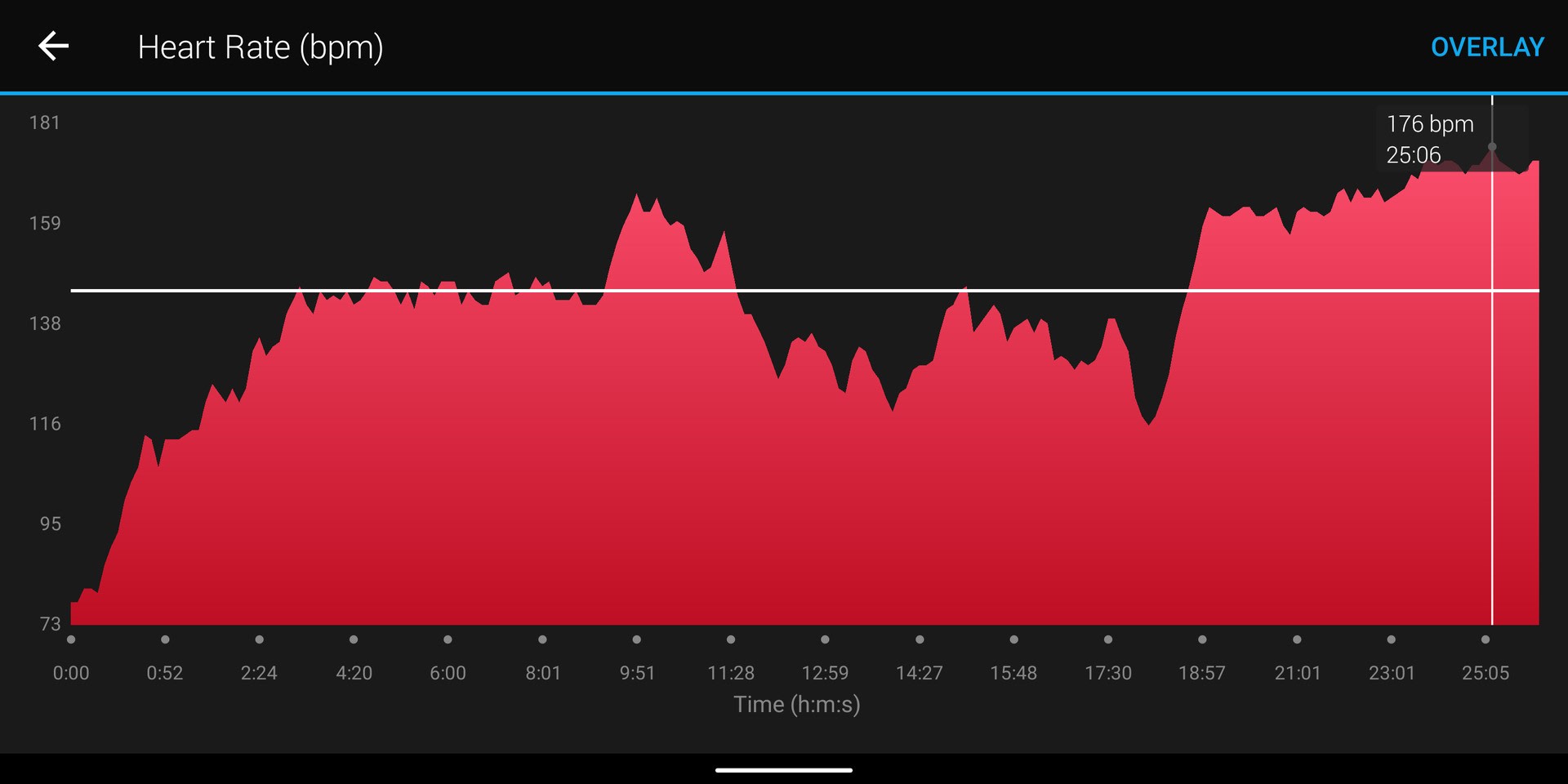 Image credits: Android Authority
An improved Mi Fit app
We strongly believe that one of the most important parts of a fitness product lies in its companion app. It doesn't make any sense of what the device can track if it can't tell you how those details affect your health and wellbeing. That's not to claim that the Mi Fit app is substandard by any means, but there's certainly room for improvement.
We find Mi Fit to be extremely straightforward in some areas and overly difficult in others. Checking your daily health stats is easy enough, but the app requires some digging to get to your workout and activity history. This can be a little frustrating if you're constantly checking your workout progression.
Another wish is for Xiaomi to make those health stats easier. You can't expand your heart rate details into a bigger screen, so you only get a small box to see your heart rate trends during your workouts. Again, it's no fun for those of us who like to dig into data.
Finally, we'd like to see more social features in the Mi Fit app, as well as compatibility with other fitness applications. Xiaomi has a large user base, and they should leverage on that by allowing people to not only communicate; but also, challenge one another relating to health or fitness issues.
Long shot: An improved design
Xiaomi's Mi Bands have always been simple, no-frills devices. They all look similar, with a small black case surrounded by a cheap silicone band. We'd like to see a more robust design, or at least, more customization options. Let's start with higher-end strap options and different colored tracking modules. We'll take anything to make our devices look more customizable.
Automatic fitness trackings
One of the reasons Fitbit devices are champion fitness trackers is that many of them can auto-detect when one has started working out, and start recording. We can't recall how many times we forgot to start the workout mode, only to find that our Fitbit initiated it for us.
Something similar would be great on the Xiaomi Mi Band 5. If it could sense elevated heart rate and rapid movement, that means it'd be able to recognize that we'd started exercising. It's not a vital mode, but it's particularly useful for forgetful people.
A variety of straps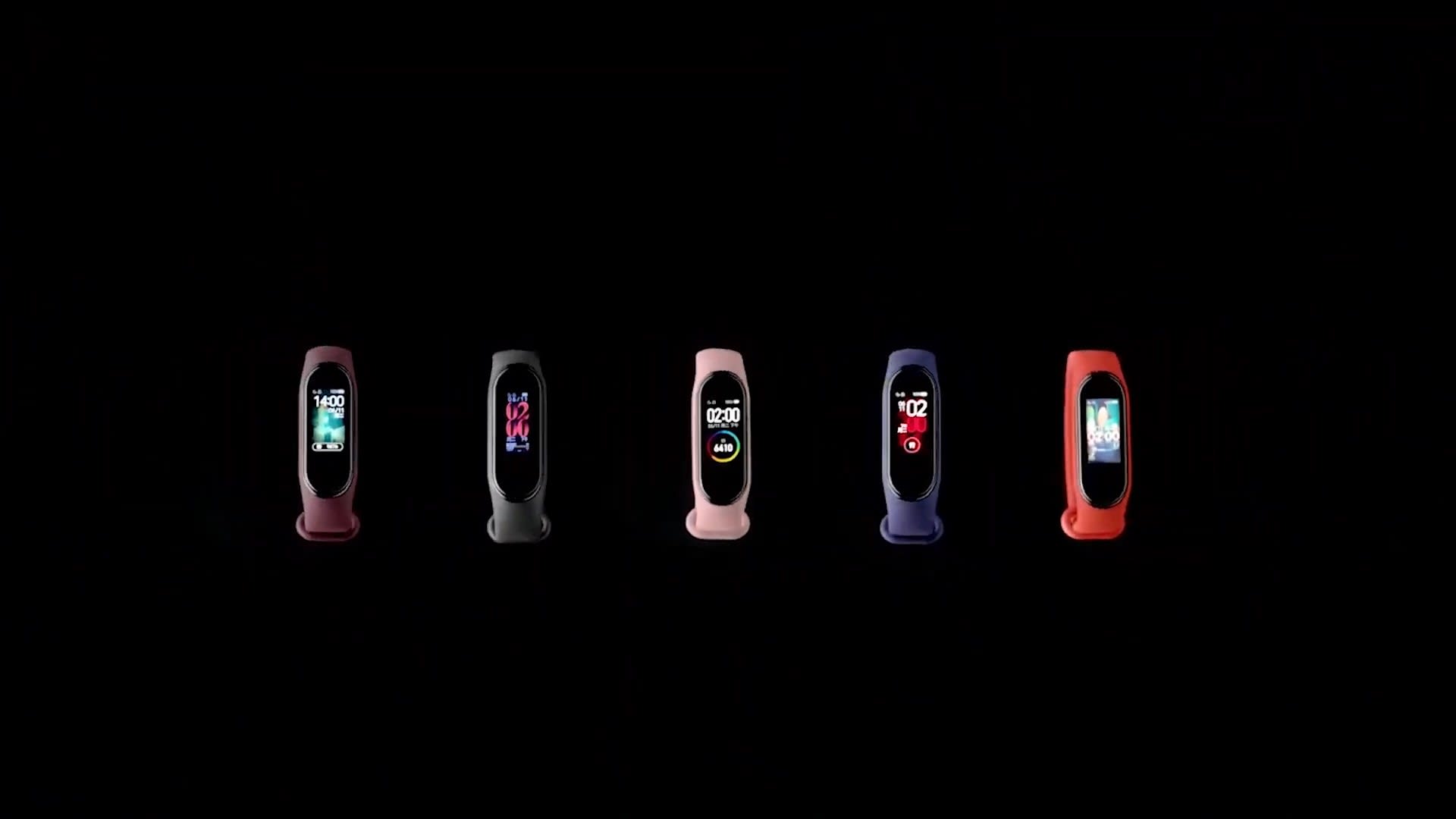 Image credits: Xiaomi
There's a big market for wearable straps, as people like to choose different colors or materials that suit them well. But the Xiaomi Mi Band 4 (unlike the Mi Band 3) didn't have a selection to choose from.
We'd like to see the Xiaomi Mi Band 5 launch with a few different straps and loops to choose from, in different colors, so that you can swap your band around when you're working out. Perhaps you can also choose the colors to match your outfit. That would be cool.
Of course, you can use the Mi Band 3 straps with newer devices, but we'd still like to see some new varieties available directly from Xiaomi.
So, there you have it. Do we think Xiaomi will drastically improve things this year? Not really, but it's worth a shot.
---
Updated 28 July 2020: Specs, Price and Features
The Xiaomi Mi Band 5 has finally arrived in Malaysia. Here's a first look at its specifications:
Model number

XMSH10HM

Display

1.1″ AMOLED display

Sensors

6-axis sensor: Low power-consumption 3-axis accelerometer and 3-axis gyroscope

PPG heart rate sensor

Sports
11 professional sports modes
Health

24-hour heart rate monitoring
Sleep monitoring
Women's health tracking

Battery

125mAh, 14-days extra-long battery life with magnetic charger

Dimensions (weight and size)

11.9 g, 46.95 × 18.15 × 12.45 mm

Waterproof rating

5 ATM

Wireless connection

Bluetooth 5.0 BLE

RAM

512 KB

Flash memory
16MB
Strap material
TPU
Display cover material

2.5D reinforced glass and AF coating

Operating temperature

0℃~45℃

Operating systems

Android 5.0 or iOS 10.0 and above

Other features

Remote photo-taking, music playback, find my phone, phone muting, phone unlocking, incoming call notification, do not disturb, WhatsAPP notification, app message alerts, calendar reminder, event reminder, weather forecast, timer, countdown timer, alarm, Bluetooth broadcasting, online dials, custom dials, preset dials, screen locking, charging progress display, choice of wearing method, OTA upgrades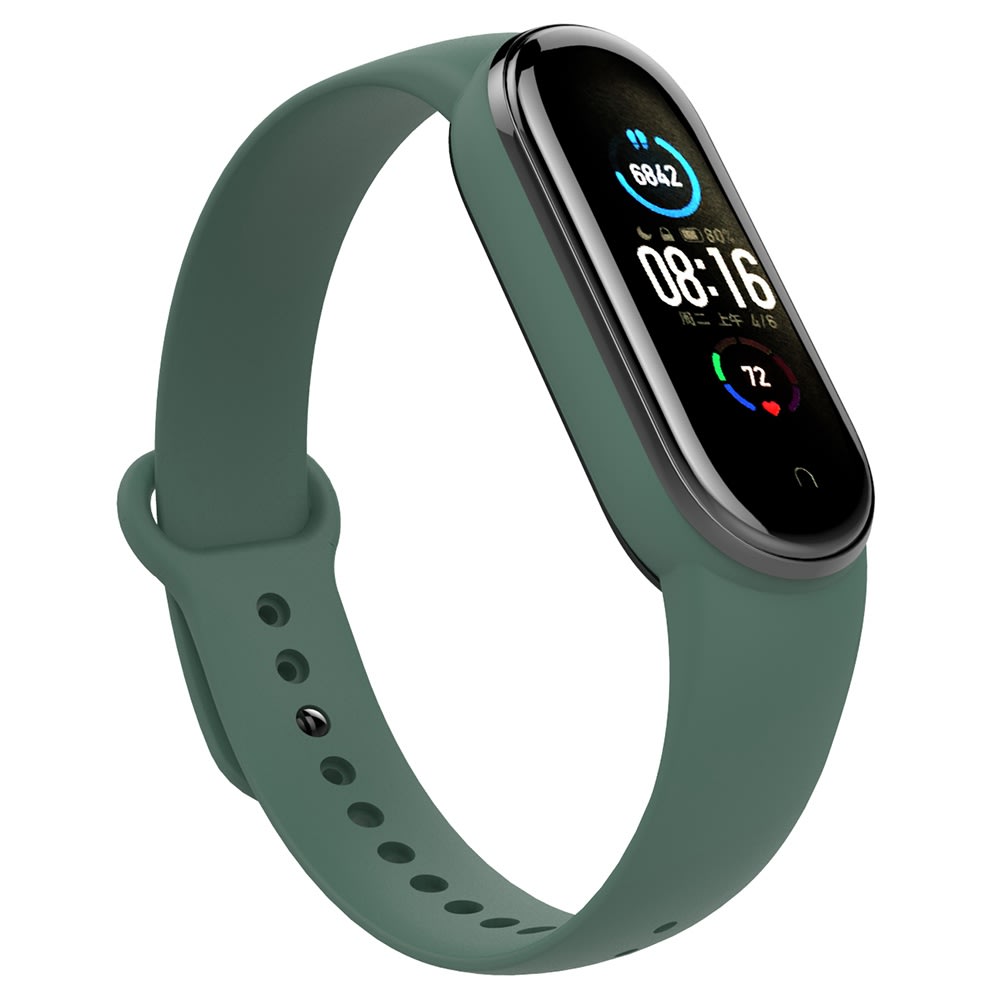 Xiaomi Mi Band 5
RM 139.00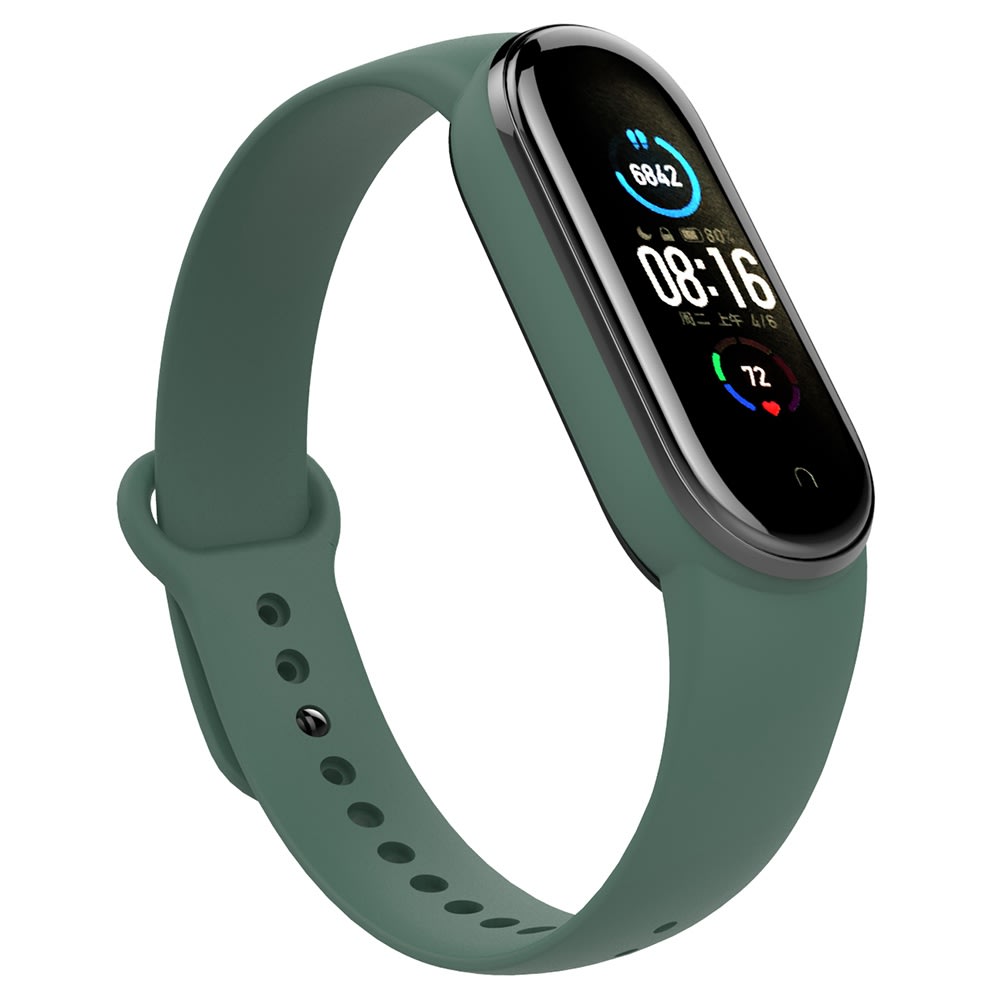 The Xiaomi Mi Band 5 sports a 1.1″ AMOLED display, magnetic charging and the ability to track 11 professional sports modes. With a 125mAh battery, it stays powered for 14-days before it requires a recharge. It is also fitted with 6-axis sensors (low power-consumption 3-axis accelerometer and 3-axis gyroscope) and a heart rate sensor.
For health purposes, the Mi Band 5 monitors 24-hour heart rate, sleep, and women's health tracking which includes information about the menstrual cycle and ovulation phases. It also has features such as remote photo-taking, music playback, and find my phone among many others. Weighing only 11.9 g, this Bluetooth-enabled fitness band is suitable for both fitness and lifestyle purposes.
---
Disclaimer: The pricing shown is just a good indication of how much these products are worth. The prices could change based on the e-commerce promotions that are going on. If some of the products are not available, do email us at [email protected] Thank you!
Like writing about great products? We're hiring! Learn how you can write for us!