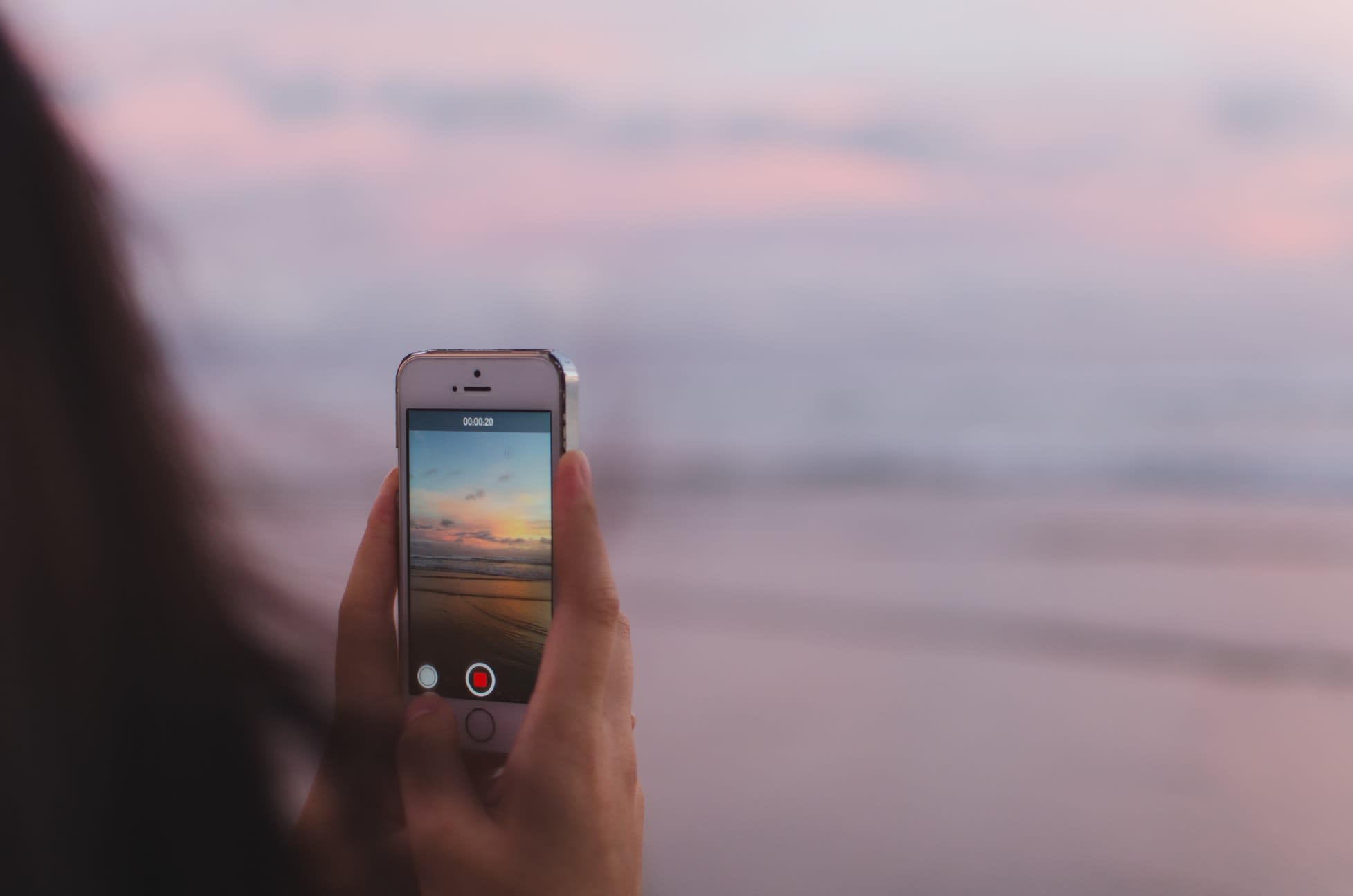 It's no secret that mobile companies are in a race to outdo each other when it comes to camera enhancements. Well, who can blame them?
Camera quality is touted as one of the most important point-of-sale considerations by consumers. Whether its everyday selfies, photos of a scrumptious-looking meal, or must-snap photos at a landmark site, the smartphone camera can be whipped out at any given moment.
How does a smartphone camera work?
All smartphone cameras have lenses to allow them to view objects. When the lens is focused, light will enter the phone's sensor which is controlled by the aperture. Meanwhile, the duration of light exposed to the sensor is determined by the shutter.
From then, digital data is converted and image is captured. A software is used to analyze the data into an image file which is then saved into the phone.
What is the difference between camera phones and digital camera?
If you already carry your smartphone everywhere, accessing the camera only requires the opening of a Camera app. Besides, a complete digital camera kit is a hefty monetary investment and something you should only pursue if you are aiming for photos of the highest quality.
Furthermore, camera phones are mostly and sometimes completely automated so it is extremely user-friendly. On the other hand, digital cameras require a steeper learning curve to master anything beyond the basics like manual control of shutter and aperture to capture subjects that are moving or in low light.
Additionally, photos taken by camera phones are shared on social media sites much easier and you can even edit these photos on the fly using any one of the plethora of apps available.
Listed below are some of the best and most wallet-friendly smartphone cameras available today.
Best affordable smartphones with the highest camera quality
Price from RM1,850.00
Just like its premium-priced cousin Google Pixel 3, the Pixel 3A features a rear-facing 12.2-megapixel sensor with an f/1.8 aperture. Images captured by the Pixel 3A are incredibly detailed while displaying natural and vibrant-looking colours.
Besides, the camera has an impressive dynamic range that gives well-rendered depth effects for a professional finish to your shots. As for the front camera, the two 8-megapixel sensors snap realistic-looking and colour-accurate photos. Plus, one of these sensors acts as a wide-angle camera so you get a bigger field of view in selfies.
Affordable smartphone with best front/selfie camera
Price from RM799.00
Up your selfie game with the Honor 20 Lite which features a front-facing 32-megapixel sensor and an f/2.0 lens. Even if you attempt to take different light levels, this selfie camera will churn out crisp images with great tonal balance.
Furthermore, you can activate Huawei's smart AI mode so that the scene is automatically detected and appropriate adjustments are made. Plus, you can vlog your heart out as you can record "selfie videos" in an impressive 1080p at 30fps.
Best budget smartphone with a good camera and battery life
Price from RM765.00
The highlight of the Samsung Galaxy S8's camera is its multi-image photo processor located under the hood. It takes three shots every single time you press the shutter, selects the best one, and enhances that image based on the info from the other two for a detailed shot.
Samsung Galaxy S8's autofocus of the rear 12-megapixel sensor is not only incredibly fast, but is also very accurate in terms of detecting subject to be focused on. Also, colour reproduction is quite natural looking and that the wide f/1.7 aperture lens gives a nice shallow-depth-of-field.
Moreover, with its large 3000 mAh battery and superb power-saving modes, you have plenty of time to snap to your heart's content.
Best budget smartphone with OIS camera
Price from RM1,499.00
If you're looking for a phone with good OIS (optical image stabilisation), you can enjoy iPhone 7 with respectable camera specs like a 12-megapixel rear camera with six-optic lens and an f/1.8 aperture.
The iPhone 7's OIS reduces the effects of minor shakes and judders made by the hands when holding a phone. This means the OIS helps produce images that are sharper and less blurry. In low-light conditions, iPhone 7's wide f/1.8 aperture allows more light into the sensor for crisper photos with less noise.
Additionally, you get a buttery-smooth shooting experience as the iPhone 7 implements a dedicated image processing chip to speed things along as you take multiple snaps.
Budget smartphone with a good low light camera
Price from RM1,799.00
The OnePlus 7 shows that you don't have to fork out the cash to dabble in some low-light photography. Its built-in Optical Image Stabilisation (OIS) and Electronic Image Stabilisation (EIS) in the rear 48-megapixel camera keeps your shots steady in low-light conditions.
There's even a Nightscape Mode that you can activate for enhanced dynamic range and colour capture. Plus, this mode also helps with blending in the noise and grain in dark areas for sharper photos.
Best, cheapest dual-camera smartphone
Price from RM469.00
With a price tag of under half a grand, it's impressive to see that both the front and back cameras of the HONOR 9 Lite feature a dual-lens setup of a 13-megapixel and a 2-megapixel sensor. Bring out the most in your selfies as the two front snappers can keep main subjects in the foreground looking sharp with a blurring bokeh mode in the background.
There's even an Aperture mode that you can utilise to control the level of the blur after taking a shot. As for the rear camera, as long as there is decent lighting, the HONOR 9 Lite is capable of picking up intricate details and flaunting natural-looking colour reproduction.
Best, cheapest 4K smartphone camera
Price from RM1,699.00
Shoot breathtaking videos in all its 4K glory with the main camera of the Huawei Mate 20. Featuring an electronic image stabilization across the focal lengths of all three rear sensors, videos taken will have an impressive dynamic range and contrast.
You also can switch between the three cameras while recording the video to take more versatile-looking footage. To top it off, the recorded audio is of a high bitrate so sound quality is excellent even in noisy environments.
Best, cheap smartphone with slow-motion option
Price from RM1,289.00
When it comes to recording slow-motion videos, the Sony Xperia XZ1 blows its competition out of the water. Its rear-facing camera can shoot super-slow-motion videos at a staggeringly high 960 frames per second at 720p for some truly fun and dramatic footage.
It's much smoother than its closest rival smartphone that ekes out slow-motion videos at a meager 240 frames per second at 1080p. As a sweet bonus, the XZ1 can record videos in 4K at standard speed as well.
Disclaimer: The pricing shown is just a good indication of how much these products are worth. The prices could change based on the e-commerce promotions that are going on. If some of the products are not available, do email us at [email protected] Thank you!