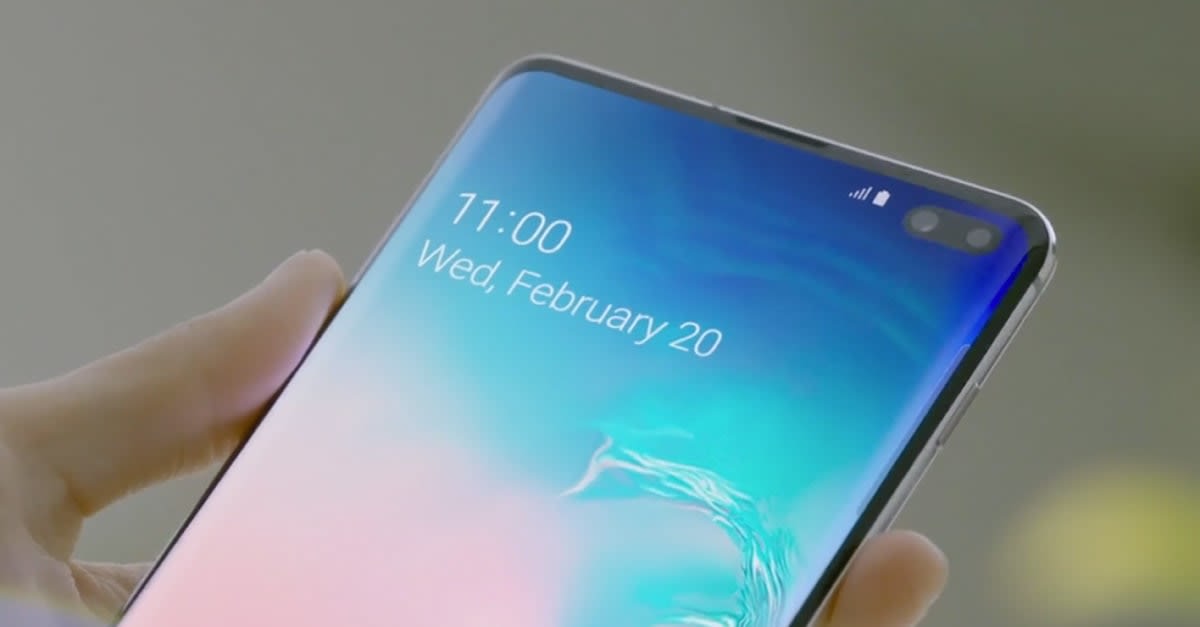 The latest of Samsung's flagship Galaxy S Range, the Samsung Galaxy S10 has just washed ashore in the Malaysian market. If you're a proud owner of an S10 or are about to get your hands on one, why not indulge yourself with some compatible accessories to elevate your S10 experience?
From phone cases to wireless chargers, this list has the scoop on some of the must-have accessories for the S10.
Best wireless power bank
Price from RM179.00
Combining the ease of a Qi wireless charger at your work desk and the portability of power banks, we have the best of both worlds in the form of the Energizer QE10000CQ. The surface of this wireless power bank provides an excellent grip on your S10 so the phone will always stay in place when charging.
The QE10000CQ has a large enough battery capacity to juice up your phone three times before needing to be recharged itself. You even have the option of charging your S10 and two other devices at the same time since it's equipped with two USB-A ports, a Micro-USB input, and a USB-C PD 2.0 port.
Best phone grip
Price from RM131.91
The kalibri Finger Holder is dedicated to all the butterfingers out there as it adds a nice layer of phone handling and also prevention from accidental drops of your precious S10. With its 360 degrees swiveling design, single-handed use of your phone is made even easier. Plus, it's flexible enough so it won't hinder your thumb from reaching across the screen.
Best of all, its design does not impede with wireless charging as you can swivel the strap out of the way and wirelessly charge your S10.
Best car mount
Price from RM29.90
With the AUKEY Air Vent Magnetic Phone Mount, you can navigate to your heart's content while keeping your hands on the wheel. The base of the AUKEY consists of four permanent magnets that aligns precisely for maximum magnetic force to hold the S10 firmly in place even when you're traversing through the bumpiest of roads.
This car mount is also minimalistic in design so clamping it to your car air vent will be a breeze. Unlike so-called "Universal" docks with adjustable arms, this car mount is one size fits all by nature so you will have no problem with securing the S10.
Best car charger
Price from RM89.00
If you spend a lot of your time on the road, then the 33 watt-powered Aukey CC-Y1 Car Charger will be a nice addition to your vehicle. The CC-Y1 provides support for USB-C PD which allows you to charge your S10 in a jiffy. You'll even have the added benefit of charging up a second device as there's also a secondary USB-A port that features Qualcomm's Quick Charge 3.0 technology.
Don't sweat about safety as this car charger utilizes advanced circuitry with safeguards that will protect your devices from any excessive current, overheating, and overcharging.
Best phone case
Price from RM88.00
Protect your stunning S10 from cracks, scuffs, and scratches with this slim and practical Spigen Neo Hybrid case. The dual-layered phone case features a flexible and shock absorbing TPU inner sleeve with a rigid polycarbonate frame.
Protection is built-in-mind for this case as it also has raised lips to prevent both the camera and the screen from any direct contact with external surfaces if the phone is placed face down. With its ergonomic design, the S10 will be both pleasant to hold and firm to grip on. As an added bonus, the casing is also compatible with wireless charging.
Best screen protector
Price from RM67.00
The S10 features a gorgeous 6.1-inch Dynamic AMOLED screen that you'll be eager to protect at all cost. But, with the S10's ultrasonic in-display fingerprint sensor, any old screen protector would just interfere with this function.
Cue in the Spigen Neo Flex. Made of TPU rather than glass, the Spine Neo Flex utilizes a unique wet installation method so you should have no problems using the in-display fingerprint scanner. True to its name, the screen is made of a flexible film that will adapt to every nook and cranny on the screen for complete coverage.
On top of everything, the Neo Flex also has a self-healing technology that makes it able to detect scratches and fingerprint to keep your screen crystal clear.
Best over-ear headphones
Price from RM571.00
Producing rich and smooth sounds, the M50x is bound to treat you to a great listening experience every time it's plugged into the S10. The plush padding on the earpad gives your ears the much-needed comfort for long listening sessions.
Its closed back design does a decent job of blocking outside noise so it's great for on-the-go listening. There's also the cool feature of folding it up for extra portability.
Best microSD card
Price from RM649.00
If the 128 GB worth of internal storage in the S10 isn't going to cut it, you can make more room by slapping on a 512GB MicroSDXC EVO Plus Memory Card to it. With an impeccable read and write speeds of up to 100MB/s and 90MB/s respectively, transferring of data to and from the S10 will be in a flash with the EVO Plus.
These fast transfer rates also means that it is perfect for users who want to utilize the S10's 4K UHD video recording feature that's bound to take up a lot of storage space.
Best in-ear earbuds
Price from RM289.00
Treat yourself to some headbanging tunes with The 1More Triple Driver In-Ear Headphones. Embedded within each earbud are three separate drivers for fine-tuned and meticulous sounds. This translates to a more immersive listening experience that can make even the most nitpicky audiophile happy.
It even comes with an S10-compatible remote control with buttons that provides great tactile feedback. Plus, if long commute is part of your daily grind, you'll love that these pair of earbuds have passive noise isolation to help drown out background noises so you can kick back and enjoy the music.
Best wireless charger
Price from RM419.00
A common gripe with wireless charging is that it's a lot slower than wired charging. But, Samsung's very own 2019 Wireless Charger Duo Pad along with the S10 family series is about to challenge that notion.
Combining Fast Wireless Charging 2.0 in the S10 and the support of 12W fast charging in this wireless charger, you get wireless charging speeds that are up to 36% faster than the S9.
With Samsung wired charging clocking in 18W, this 12W-powered wireless charger will give it a run for its money. In the meantime, you can even charge any other device which follows the standard Qi charging feature on the right pad of this charger.
Disclaimer: The pricing shown is just a good indication of how much these products are worth. The prices could change based on the e-commerce promotions that are going on. If some of the products are not available, do email us at [email protected] Thank you!