Smartphones are an integral part of (almost) everyone's life. According to a report from The Star in 2016, three out of five Malaysians say they cannot imagine life without it. The thing about smartphones is that new phones are constantly being released every month or so, and it can get quite overwhelming if these gadgets aren't your forte.
But fret not because we've done all the research and work for you. We've listed the best smartphones in Malaysia to get this year, and even categorised them to suit your preferences!
---
10 Best Smartphones in Malaysia This Year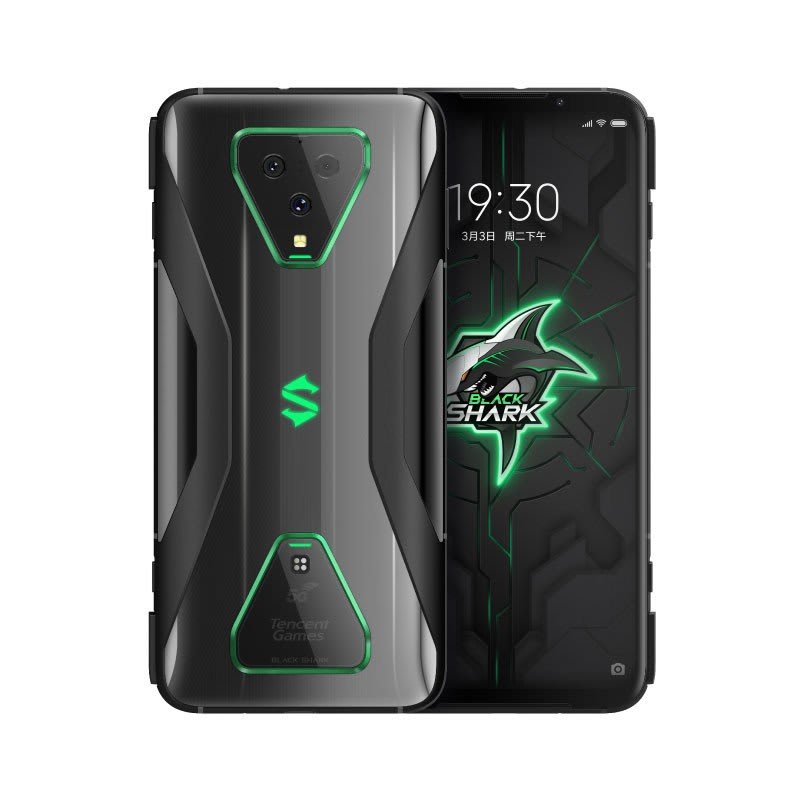 Black Shark 3 Pro
RM 3999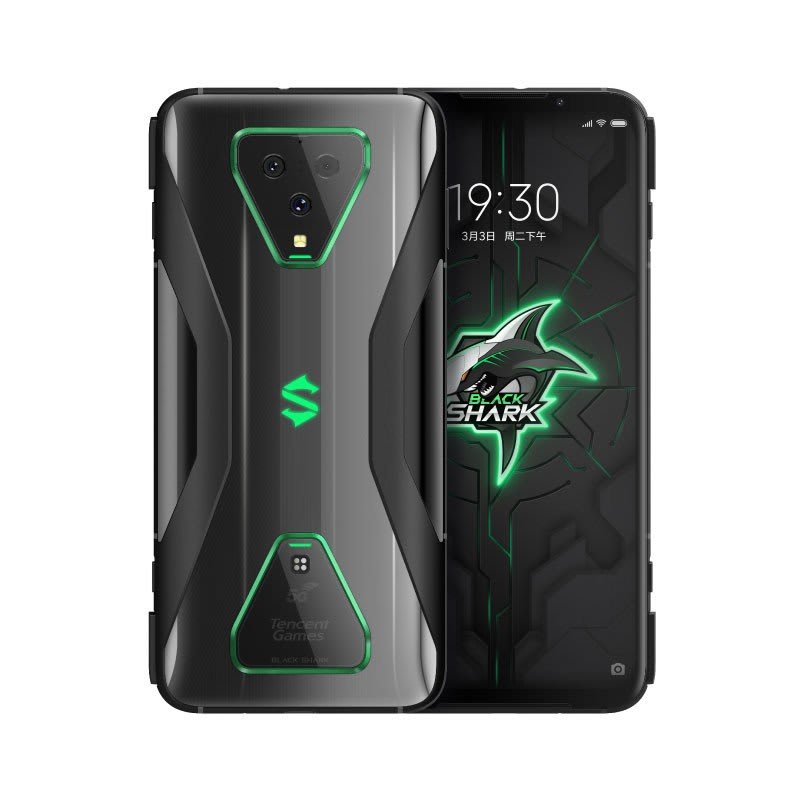 add_circle
Huge 7.1-inch OLED display
add_circle
Packed with many gaming features
add_circle
Top of the line specs
remove_circle
No IP rating
remove_circle
Design is a hit or miss
The Black Shark 3 Pro stands head-and-shoulders above the rest when it comes to its mobile gaming prowess. True to gaming hardware design tropes, the phone is as flashy and in-your-face as you would expect due to its glossy exterior and customizable RGB lighting on the back.
Despite its head-turning appearance, the phone is physically designed with symmetry and balance in mind as it features a custom "X Core" design. These two diamond-shaped ridges on the back of the phone give you a better grip and handling of the phone which makes perfect sense if you're going to be holding the phone in landscape mode for hours at a time.
The phone is equipped with the top of the line Snapdragon 865 processor and is paired with 12GB of incredibly fast LPDDR5 RAM and speedy UFS 3.0 storage. This means quick loading for any game, with highest graphic settings as default.
Another feature we like very much is its "Sandwich" Liquid Cooling System that dissipates the heat which potentially builds up during long gaming sessions. Heat is a huge no-no when it comes to gaming as it can cause the CPU to throttle back. Pretty neat feature, we say.
We'd also suggest you get your hands on its nifty 18W magnetic charging cable (sold separately) if you've got the budget to spare. This cable charges the phone via four magnetic connectors located on the back of the phone so that you can continue gaming in peace while the phone charges. Although, something to note is its slower charging speed compared to charging via the phone's USB Type-C port.
Our Review
The Black Shark 3 Pro is an upgrade from all of its predecessors, the Black Shark 3 included. Its 7.1" AMOLED display makes gaming an incredibly immersive experience, and it is accompanied by a whopping 5,000mAh dual battery. Furthermore, it has faster reading and writing speeds thanks to its LPDDR5 RAM. Overall, the Black Shark 3 Pro is undeniably superior to all other gaming phones on the market now.
Read Full Review
---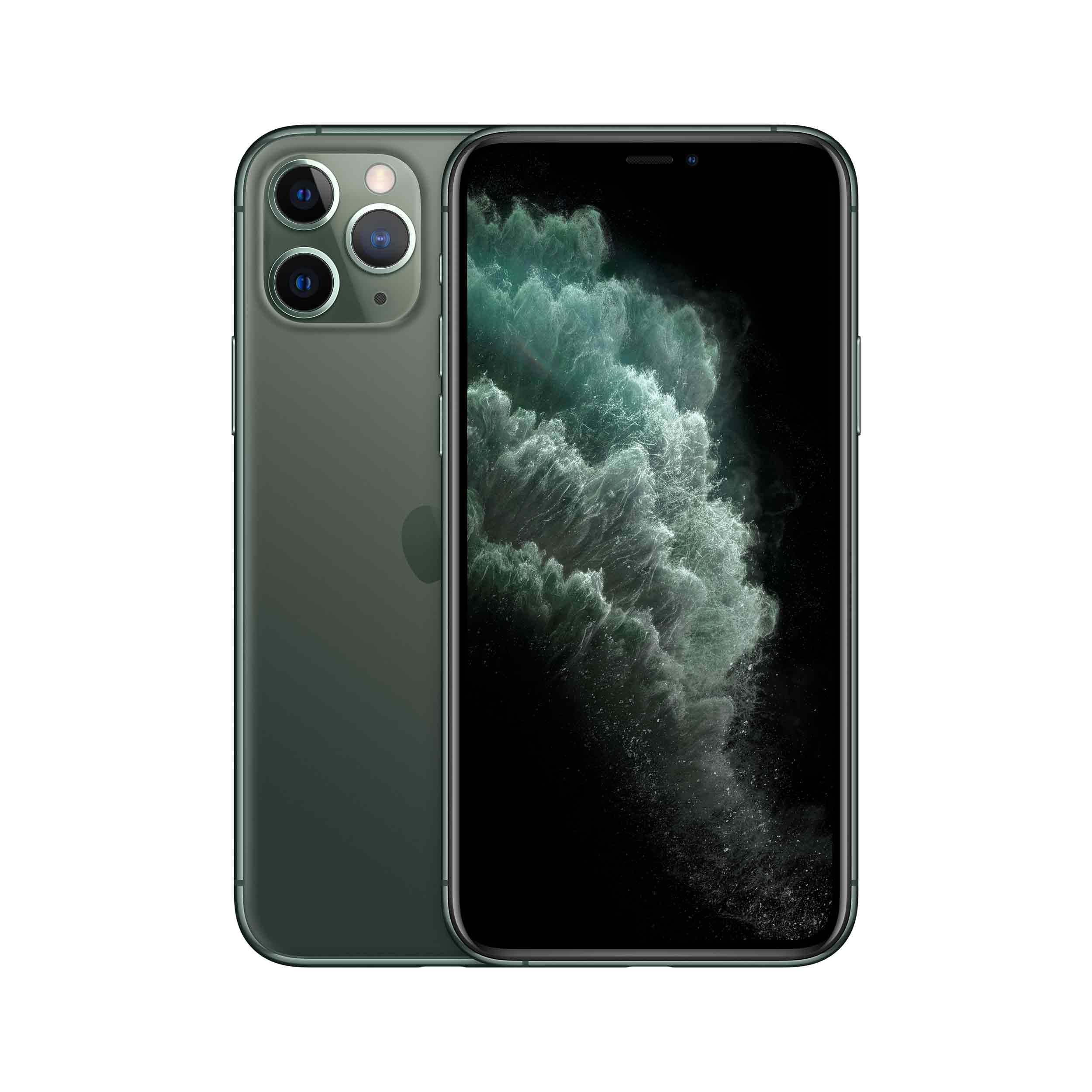 Apple iPhone 11 Pro
RM 4399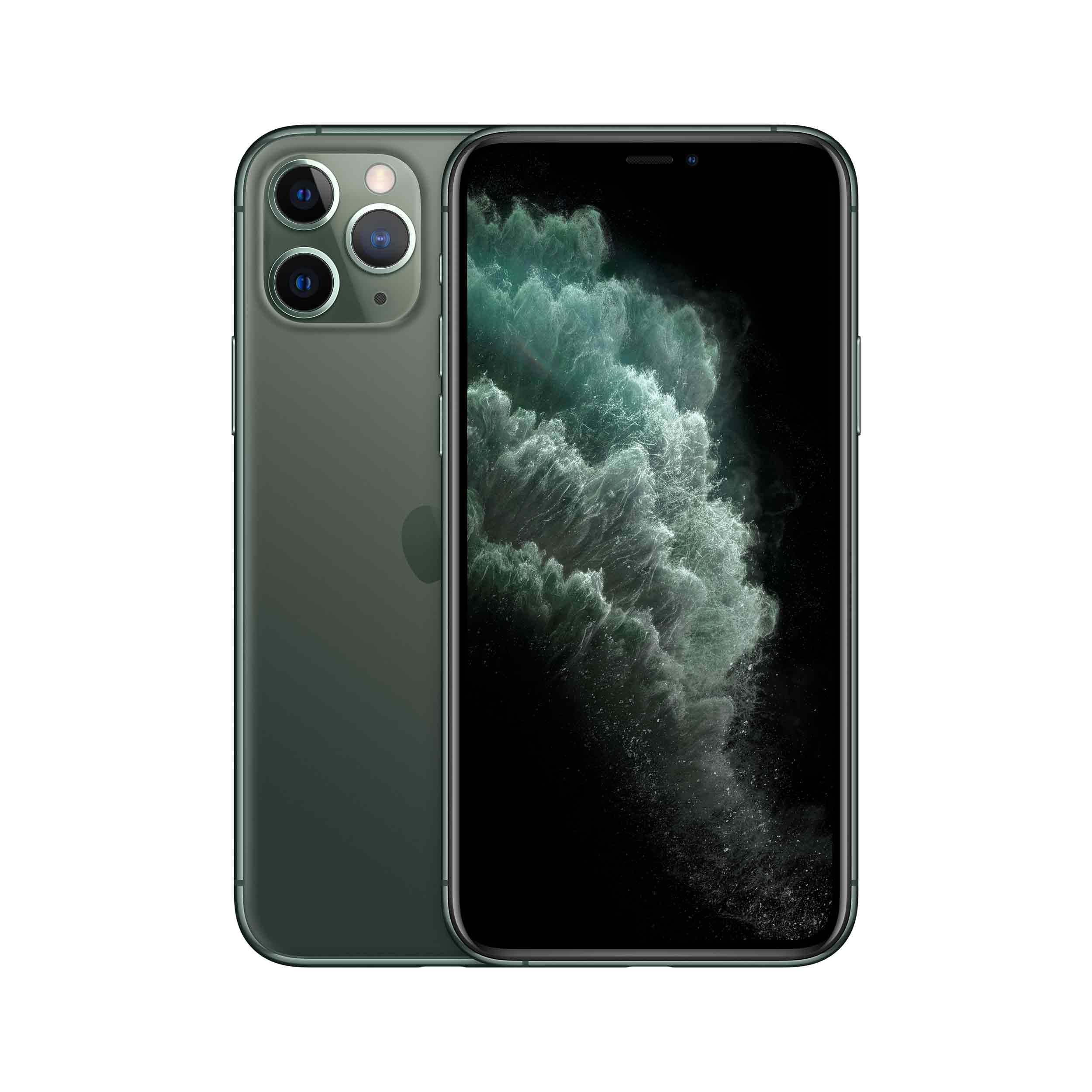 add_circle
Best-in-class camera
add_circle
Excellent battery life, fast-charging support
add_circle
Blisteringly fast Apple A13 Bionic chipset
remove_circle
No 3.5mm jack
remove_circle
Lack of manual mode for the built-in camera app
The Apple iPhone 11 Pro is often hailed by many as the best camera phone available on the market right now and with good reason. It all begins with a trio of 12-megapixel sensors which consist of a standard wide-angle lens, a 2x telephoto lens, and an ultra-wide lens.
The wide-angle lens on the iPhone 11 Pro has 100% focus pixels, which means that it's much faster and more accurate at focusing, especially in low light conditions. Its telephoto lens receives an upgrade from its preceding flagship by offering a larger aperture to let in 40% more light. This means it performs a lot better in situations that don't involve bright sunlight, and it also helps in producing crisper portrait shots. The ultra-wide lens, which is exclusive to the iPhone 11 series, delivers a 120-degree field of view – perfect for landscape photography, nailing creative perspective shots, and for getting tall or wide objects to fit in the frame.
Nonetheless, professional photographers might be disappointed as the iPhone 11 Pro does not come stock with a manual camera mode. This means no customizing settings like white balance exposure compensation to produce the image you want. A quick workaround would be to install a third-party camera app with manual mode.
Note: If you're looking for a larger zoom range, consider the Huawei P40 Pro. It offers an impressive combination of 5x optical and 10x hybrid zoom that should be more your speed. Based on experiences from users and critics alike, most can attest to the ability of its camera to extract the best possible colour and detail out of every scenario – even in low light situations.
---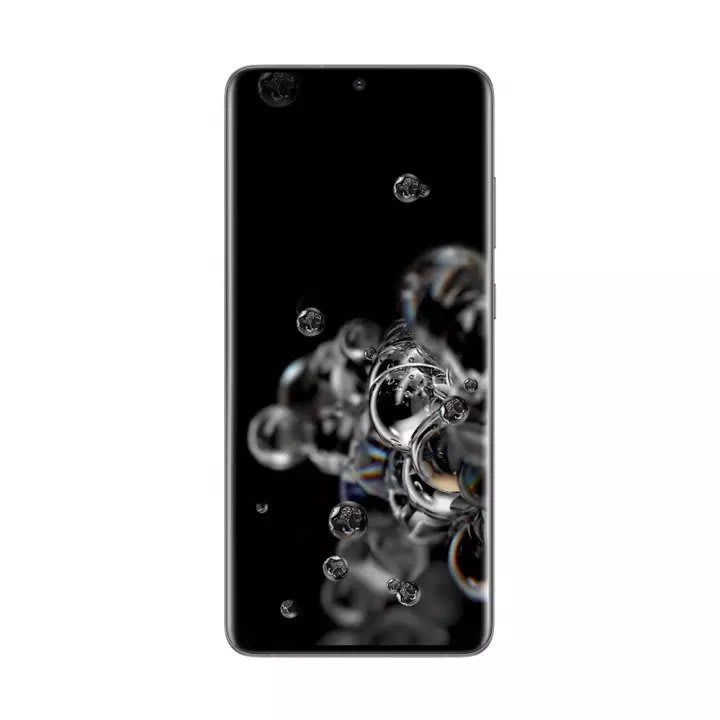 Samsung Galaxy S20 Ultra
RM 4999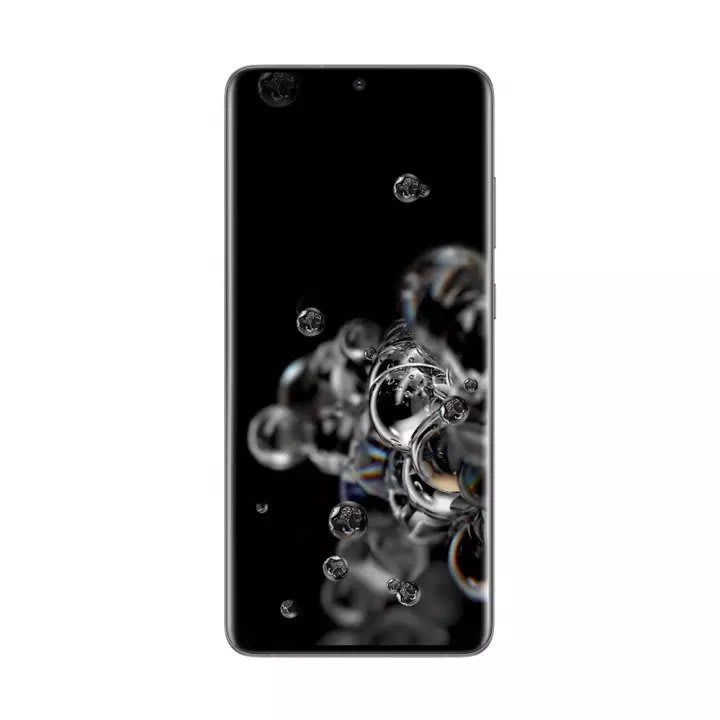 add_circle
Large 5,000 mAh battery for impressive endurance
add_circle
Stunning 120Hz display
add_circle
Provides 5G support to futureproof your access to super-fast connectivity
remove_circle
120Hz refresh rate and 5G connectivity are extremely battery draining
remove_circle
Lack of 3.5mm jack
remove_circle
Inconsistent camera quality
When you're looking for a phone with great endurance, the key feature to look at is its battery capacity. The Samsung Galaxy S20 Ultra houses a massive 5000 mAh battery necessary to counter the heavy-draining 5G data connection this phone can support (according to Maxis, 5G rollout is expected to be around 2021 in Malaysia).
One of the S20 Ultra's highlights is its fast 120Hz refresh rate which makes scrolling, animations and some types of content play as smooth as silk. Unfortunately, turning on this feature eats up battery reserves. TechRadar found that the battery dropped from 100% to 15% in only nine hours based on heavy usage which included three hours of using Google Maps. However, setting the phone's display to its default 60Hz refresh rate will allow the phone to last about 12 hours. That's 3 hours more!
As for its charging speed, you'd be pleased to find that its 25W charger tops off your phone in no time. Reviewers found that they were able to charge the phone from dead to 31% in just 15 minutes, and 63% in 30 minutes with the 25W charger that comes in the box. If you want to take things up a notch, you also have the option of buying a 45W charger for even faster charging.
---
More: Here Are 8 Smartphones Which Won't Burn a Hole in your Wallet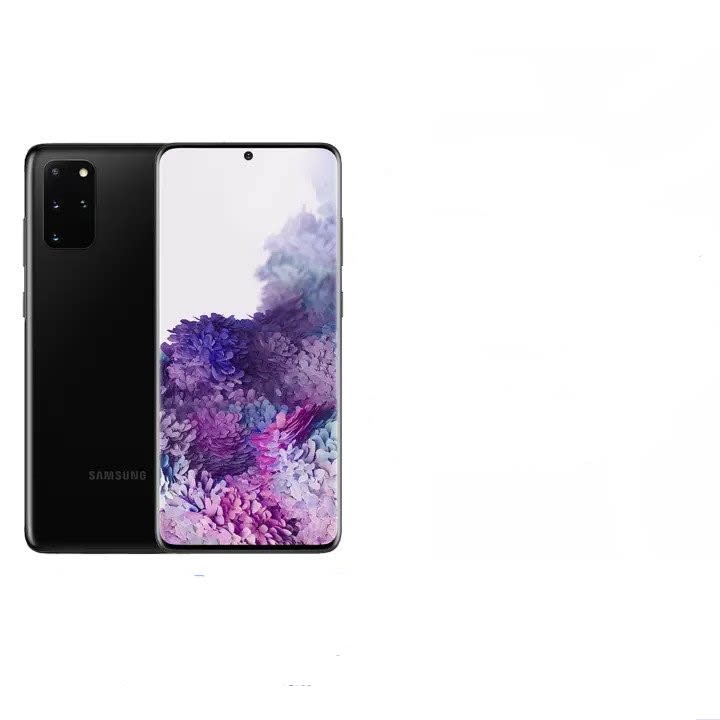 Samsung Galaxy S20 Plus
RM 3699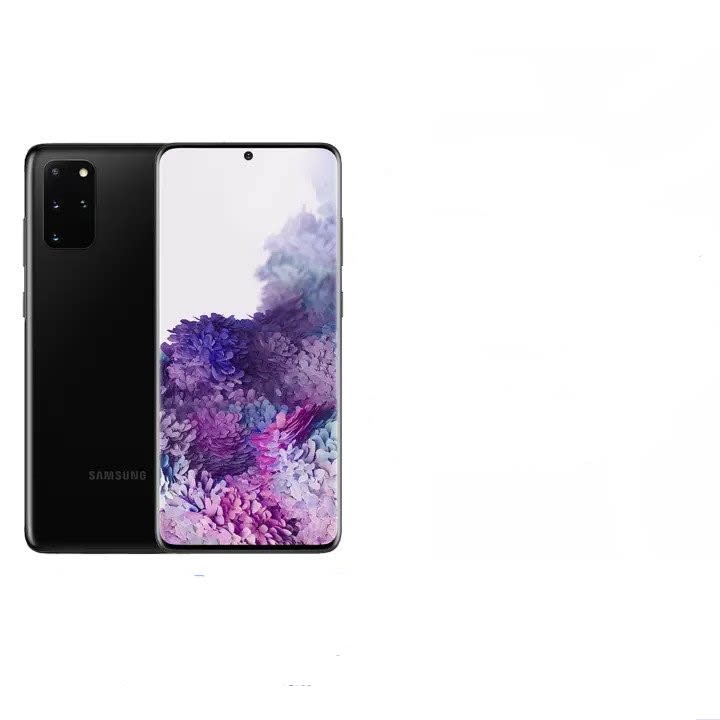 add_circle
Stunning 120Hz display
add_circle
Provides 5G support to futureproof your access to super-fast connectivity
add_circle
Best value among the trio in S20 series
remove_circle
120Hz refresh rate and 5G connectivity are extremely battery draining
remove_circle
Lack of 3.5mm jack
The Samsung Galaxy S20+ takes the crown for best value flagship phone as it hits the sweet spot between affordability and functionality in the S20 trio series. Sure, the Samsung S20 Ultra has it beat in many ways, especially with the cameras. Still, if you want to be more frugal, the S20+ has nearly all of the Ultra's best specs at a notably lower cost.
Just like the Ultra, the S20+ operates on both the mmWave and sub-6 frequencies so it's a great pick if you want to get a head start on 5G technology. The S20 is an even cheaper, more one-hand-friendly option but it does not support high-band 5G and you'd have to give up some battery life as well.
The S20 Plus is equipped with an excellent triple camera setup: a 12-megapixel, wide-angle unit, a 12-megapixel main camera, and a 64-megapixel 3x zoom lens. Plus, you get a VGA time-of-flight depth sensor, which will assist with taking live photos and producing other effects.
A smidge smaller than the Ultra's 6.9-inch display, this flagship features a quad-HD AMOLED 6.7-inch display capable of a 120Hz refresh rate for noticeably smoother animation and scrolling experience. While the S20+ is heavy in its own right, some may argue that the Ultra is a little bulky as it weighs about 34 grams heavier than the S20+.
The base storage of the S20+ is 128 GB (a 512 GB option is also available at a higher price) which should suffice for most users. If you find that's not enough, there's an option for you to expand its storage up to 1TB with a microSD card, should you ever need to.
---
More: Top 8 Best Mid-Range Smartphones That Won't Break The Bank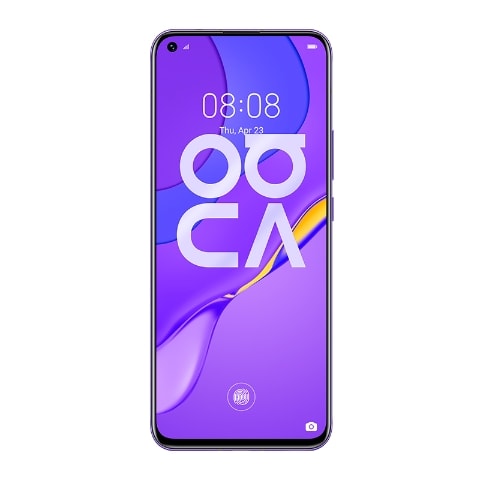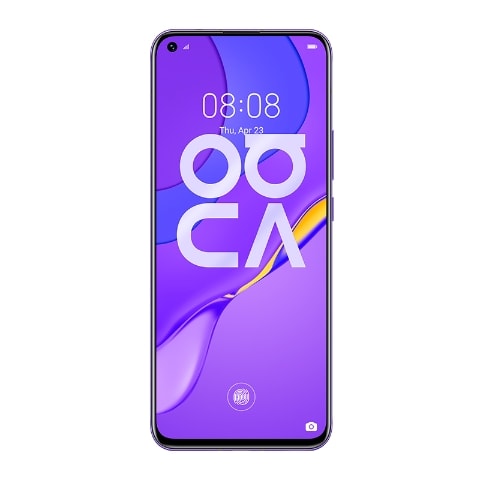 add_circle
Cheap 5G phone
add_circle
Good performance
add_circle
Suprisingly good camera quality
add_circle
Unique Dual View Mode
remove_circle
Lack of Google Mobile Services limits a lot of functions
remove_circle
Not waterproof
Looking for a wallet-friendly way to delve into 5G territory? Then, the Huawei Nova 7 5G is a great mid-range option that's worth considering. The phone is equipped with a 7nm Kirin 985 5G AI chipset that not only promises buttery-smooth performance while gaming and switching between apps, but also impressive 5G performance. To maintain its budget-friendly price, the phone does not have IP certification, but it is weather-sealed to withstand water splashes and dust.
The phone is equipped with a quad-camera setup on the rear which consists of a 64MP main camera, an 8MP telephoto lens, an 8MP Ultrawide angle camera, and a 2MP macro lens while the front punch-hole sports a 32MP selfie camera. This comprehensive setup allows for a wealth of photography options with surprisingly impressive image quality given the price of the phone.
Once vloggers get word of the Dual-View Video Mode featured on the Nova 7 5G, this phone will surely be at the top of their wish list. That's because this feature allows you to record 1080P video footage on both the front and rear cameras at the same time. You also have the option of zooming in at up to 15X on the rear camera.
Despite how fantastic the phone is for its price range, a potential deal-breaker could be the absence of Google apps and services because of the United States trade ban. Even so, Huawei has its very own Petal Search, an alternative to Google Search. Petal Search allows you to find more apps and will return results for apps on the Huawei AppGallery so that you'd know they're at least verified by Huawei. Having said that, results for third-party sites and app stores might also show up. Be extra careful when downloading the apps in APK format from lesser trusted or secure sites.
Our Review
The Huawei Nova 7 is a 5G-enabled smartphone with impressive camera features. It is powered by the Kirin 985 which is strong, ensuring that performance is always smooth without any lag. With one of the greatest cameras we've seen on a phone, we think that this is its greatest selling point, and definitely earns the phone a spot as one of the best camera phones available on the market.
Read Full Review
---
More: Enjoy Your Own Music With These 7 Best Smartphones That Has Headphone Jacks!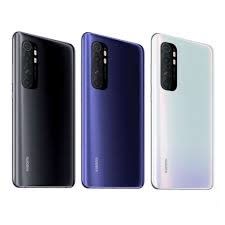 Xiaomi Mi Note 10 Lite
RM 1529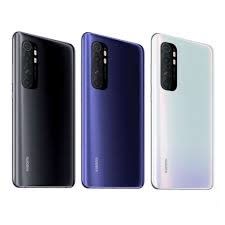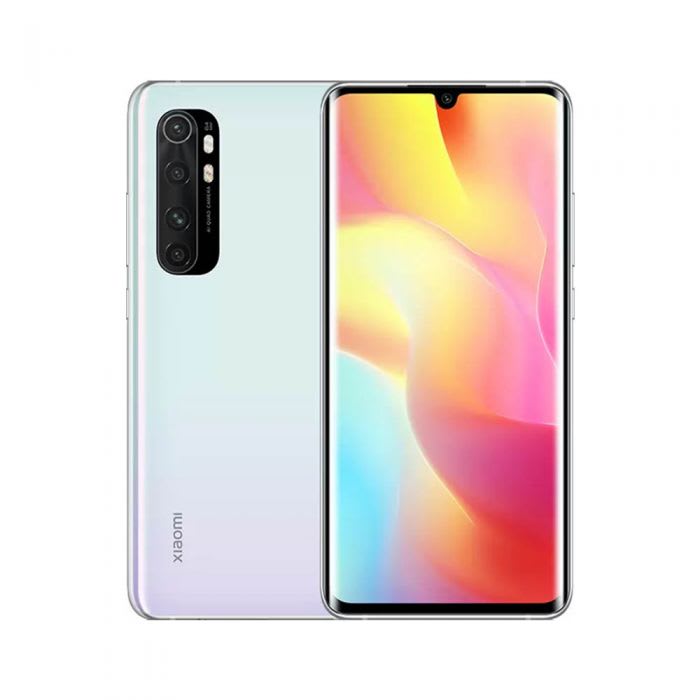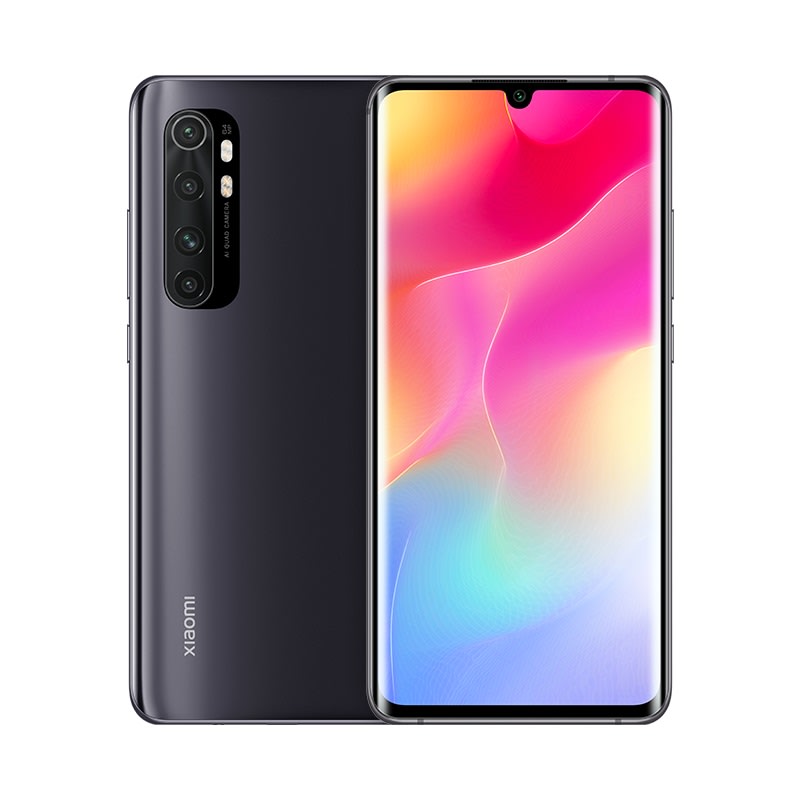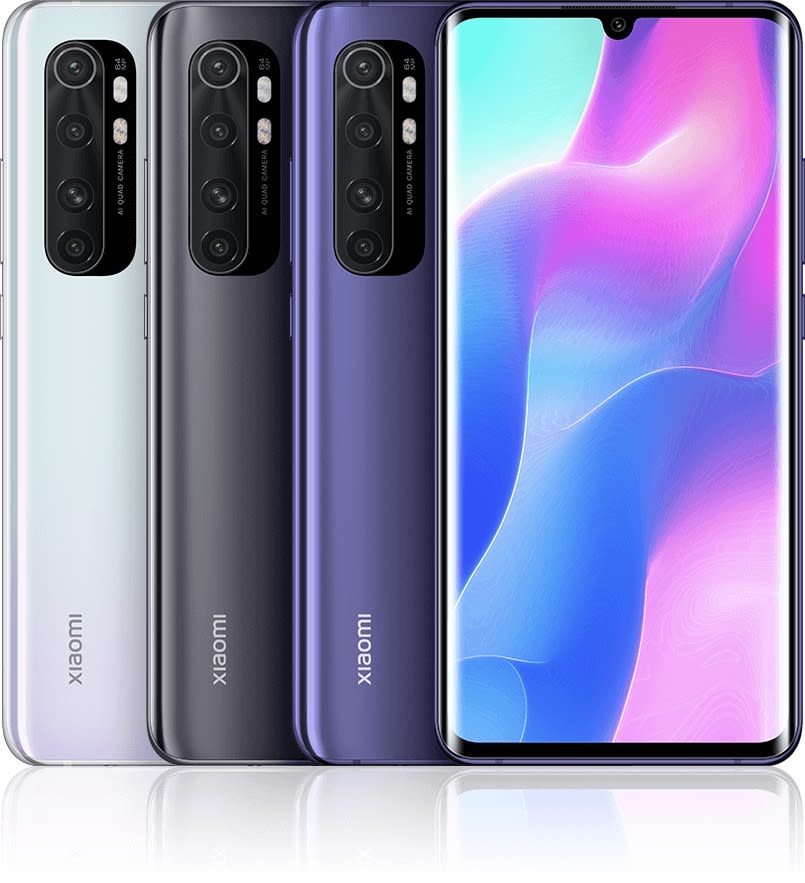 add_circle
Good enough processing power for gaming
add_circle
Excellent battery life
add_circle
Large and bright AMOLED screen
remove_circle
Outdated 60Hz display refresh rate
remove_circle
Camera performs poorly in low light
Xiaomi's Mi Note 10 Lite is another great addition to the group of phones that fall in the mid-range category. The Note 10 Lite has a stunning 6.47-inch FullHD+ AMOLED panel and is capable of supporting playback for HDR-10 content on streaming sites like YouTube and Netflix. Unfortunately, the display's support for only the 60Hz refresh rate feels a little dated by today's standards.
The Lite version of this Note 10 shares the same Snapdragon 730G chipset as the non-Lite version so you can expect the phone to easily handle graphically demanding apps. As for the cameras, there is a primary 64MP sensor, an 8MP ultra-wide lens, a 2MP macro lens, and a 5MP depth sensor.
In terms of specs, this camera configuration is predictably a downgrade from Mi Note 10's setup. Nevertheless, the image quality of daylight photos is really good but suffers slightly under low-light conditions. There is no telephoto lens like its non-Lite counterpart but the 5MP depth sensor does a good job at depth detection for portraits.
Impressively enough, at this price point, the phone houses a massive 5260mAh battery that can easily last for about 10 hours so you can safely indulge yourself in gaming, social media browsing, and video watching.
Our Review
The Xiaomi Mi Note 10 Lite is a great option when it comes to smartphones. Many of its features are similar to its more expensive counterpart, the Xiaomi Mi Note 10. Although its camera doesn't perform as well at certain times, occasionally it does produce better colors and is more efficient at focusing on the subject. All in all, it's a reliable, sturdy phone with powerful performance!
Read Full Review
---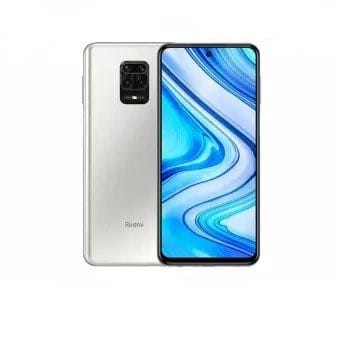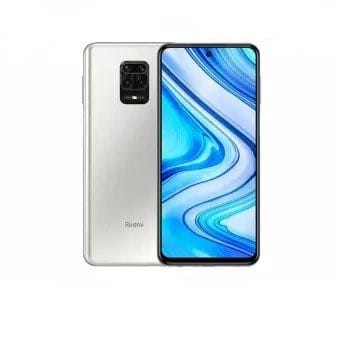 add_circle
Fast processing power
add_circle
Impressive battery life and fast charging is available
add_circle
Decent quad-camera setup
remove_circle
Device may heat up after prolonged use
remove_circle
Low light camera performance is disappointing
If budget is a huge priority when you're shopping for a new phone, then the Redmi Note 9 should place quite high on your wish list. This phone by Redmi features a quad-camera setup which includes a 64MP main camera, an 8MP ultra-wide-angle lens, a 5MP macro lens, and a 2MP sensor for depth information. For the most part, the images are of decent quality and the colour reproduction is very natural-looking. However, low-light photos are a bit of a letdown even with Night Mode enabled.
The Redmi Note 9 gives premium-priced phones a run for their money as it is powered by a large 5020mAh Li-ion battery and it also supports 30W quick charge as well. Whether it's talk time, video playback, web browsing, or even standby, this phone is ready to endure it all.
In terms of biometrics authentication, the phone features a side-mounted capacitive fingerprint scanner and Face Unlock for your privacy – quite impressive for a budget phone of this price range. Its combination of the octa-core Snapdragon 720G SoC, the Adreno 618 graphics unit, and up to 6 GB of LPDDR4X RAM makes day-to-day use snappy and smooth. Unfortunately, NextGenPhone reports of the phone heating up quite a bit after prolonged hours of gaming or video streaming.
---
More: Play Mobile Games with These Top 8 Gaming Smartphones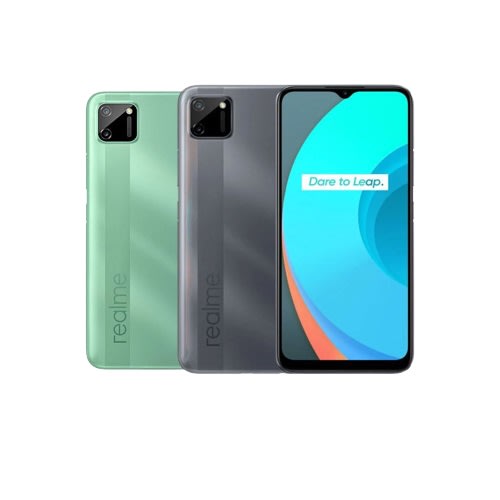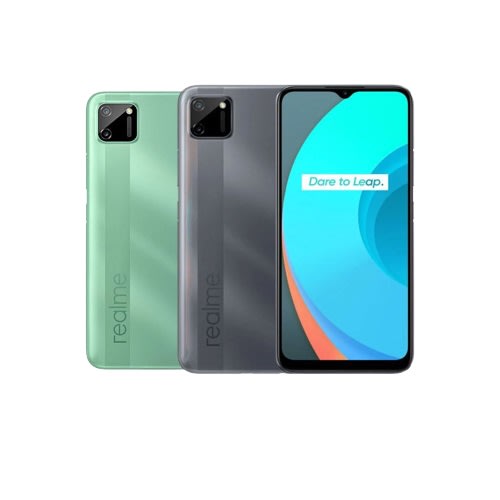 add_circle
Ticks all the boxes for an entry-level phone
remove_circle
Below par camera quality
remove_circle
Poor processing power
The Realme C11 is a wise choice if you're looking for a reliable entry-level smartphone or making a switch from a feature phone. The body of the phone is made entirely of moulded plastic and the textured back enhances your grip on the phone.
Overall, the construction quality cannot be faulted, but a reinforced glass on the front would be a nice addition. A sorely-missed omission in the design of the phone is a fingerprint reader. Fortunately, it does have Face Unlock which works well as an added security measure for the phone.
For photography, the Realme C11 comes with dual rear cameras, which consists of a 13MP main and a 2MP depth camera while the front features a 5MP camera. Considering the price bracket that the phone is in, its camera quality is unsurprisingly not too impressive. The colour gradients and texture do not render that well, and the camera does a poor job of capturing the finer details. Its exposure handling and stabilization is also questionable. However, portrait shots come out nice especially under ideal lighting, though background blurring is not adjustable before or after you snap the picture.
The Helio G35 SoC and 2GB RAM combination do the bare minimum when it comes to running Android apps. However, when we tried the phone, there was a considerable lag in relatively simple tasks like launching apps, scrolling through photos in the gallery, multitasking between apps, and even waking the phone from standby.
So, if you're looking to run more graphically intensive games like PUBG Mobile, the experience will be marred with choppiness, glitches, and texture pop-ins. You can improve your experience greatly by running PUBG Mobile Lite instead.
Our Review
The Realme C11 is a great fit for anyone on a tight budget or looking for a backup phone with basic smartphone abilities. It has a large 6.5" LCD screen and a massive 5,000mAh battery that is great for many hours of usage. Unfortunately, we experienced a lot of lag with it when we had multiple applications open. The cameras are also subpar, but not terrible. We wouldn't expect wonders from this phone, but this seems to be a given considering the device's extremely low price point.
Read Full Review
---
More: 7 Best Android Smartphones That Are Built for Music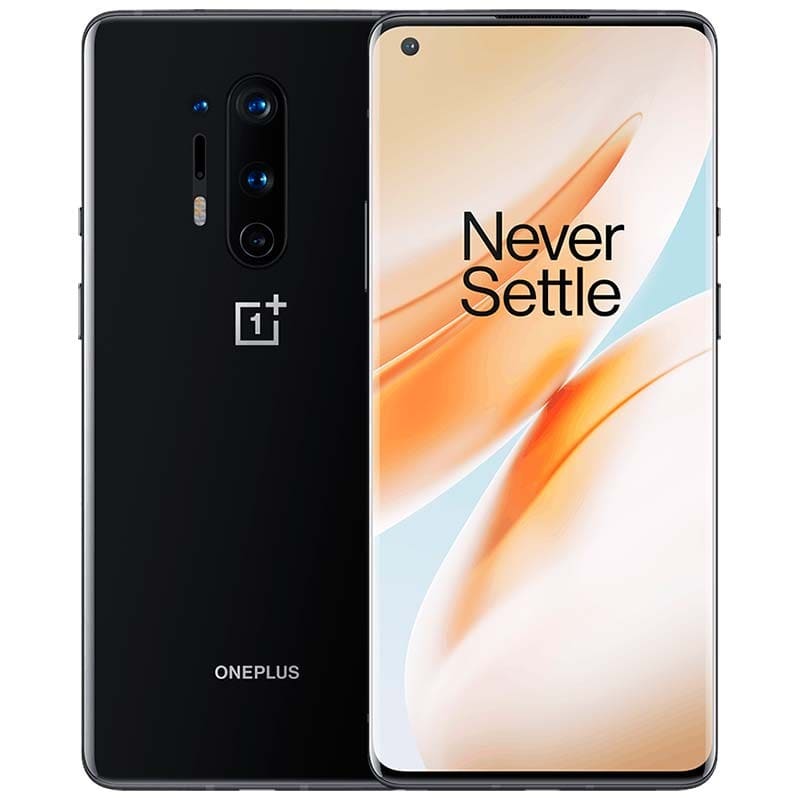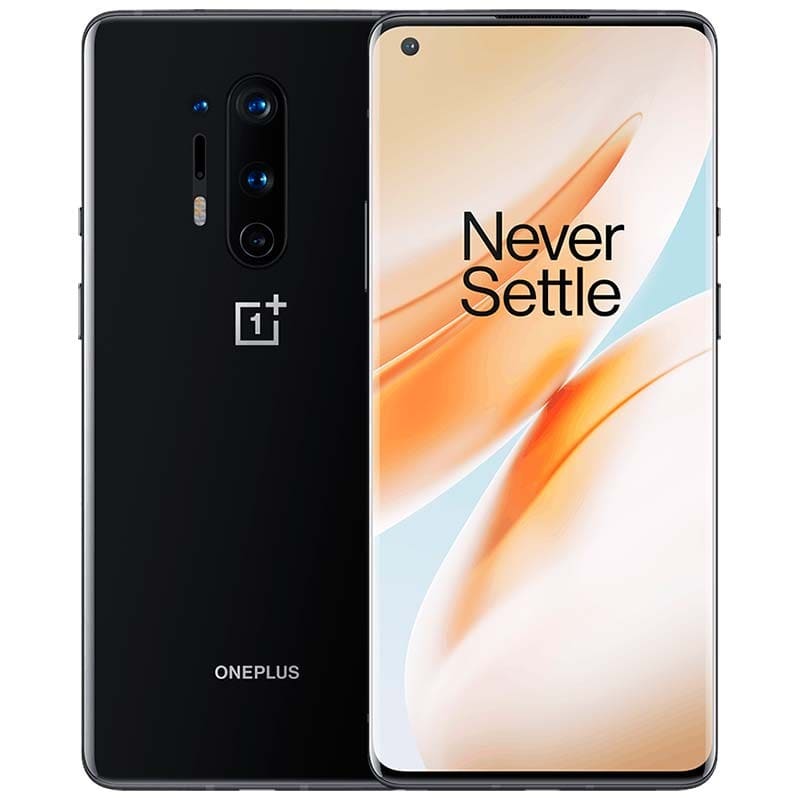 add_circle
IP68 certified
add_circle
Stunning 120Hz display
add_circle
Impressive battery life while fast charging and reverse charging are available
add_circle
OxygenOS is very customisable yet closely resembles stock Android at the same time
remove_circle
Good camera system but lagging behind the competition
remove_circle
Lack of 3.5 mm jack
OnePlus proves that it can hang with the biggest names in mobile with its latest flagship, the OnePlus 8 Pro.
It comes as no surprise that OnePlus decided to apply its super-customisable Oxygen OS interface over the top of Google's operating system. The list of customisation options featured on this interface includes an app locker that secures an app using a PIN or fingerprint authentication, quick gestures to launch any app of your choice, a full dark mode by tinkering with the settings, and so much more.
Nothing says premium phone build quality quite like an official IP certification, and that's exactly what the 8 Pro has. With its rating of IP68, the phone is protected against dust and submersion in water for up to one meter of water for 30 minutes.
The 8 Pro houses a large 4,510mAh battery so you can expect it to easily last about 11 hours on a single charge. Of course, this is with typical usage including gaming, video playback, social media browsing, messaging, video calling, and photography.
For the first time, besides fast wired charging, OnePlus has also decided to embrace wireless charging with its device. It charges fairly fast too, going from zero to 50% in about 30 minutes. Do note that you need to use OnePlus' own Warp Charge 30 wireless charging pad to unlock this blisteringly quick, wireless speed. That's not all; the 8 Pro can also act as a wireless charging mat to "reverse charge" other devices which are compatible with the Qi wireless standard.
Regrettably, camera quality is one area that the OnePlus does not excel in. For its rear camera, the 8 Pro serves up a 48MP main snapper, a 48MP wide-angle, an 8MP telephoto, and a 5MP photo chromatic colour filter. While the 8 Pro shows a marked improvement over 7 Pro and 7T in terms of producing photos that closely resemble real-life colours, it cannot compete with the likes of Samsung Galaxy S20 Plus that enhances hues to make the images stand out. On the other hand, the front features a 16MP pin-hole selfie camera that delivers sharp images.
---
More: Power-Up With These 7 Smartphones Which Will Last All Day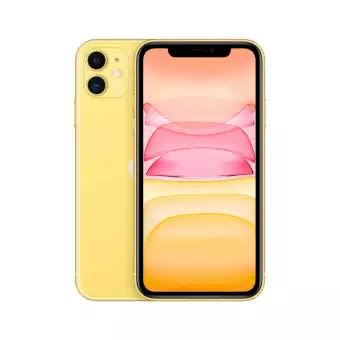 Apple iPhone 11
RM 3219.00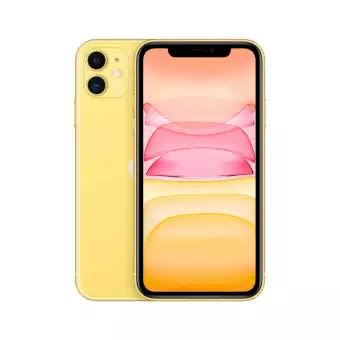 add_circle
Impressive camera quality despite lack of telephoto lens
add_circle
Stunning LCD display
add_circle
Night Mode is very impressive
add_circle
Fast processing power
remove_circle
Lack of telephoto lens
remove_circle
LCD display subpar to OLED display
While the iPhone 11 Pro is Apple's most technically advanced phone yet, its younger sibling, the iPhone 11 (which costs significantly less yet only cuts corners in minor ways), is marketed as the phone for most people.
Looking at its build quality, the forged glass back and aluminium sides feel very robust and the construction is simply one of the best that the industry has to offer. In the same vein, this device features Apple's newest and fastest processor, the Apple A13 Bionic, which is yet to be bested by any other competing chipsets.
The iPhone 11 has a 720p LCD screen which makes for a terrific display. Unfortunately, it does not produce the deep blacks that are commonly associated with an OLED display. This means that the iOS 13's new dark mode does not look as visually pleasing as it does on the 11 Pro. As for HDR content, you can expect to see the colours 'pop' on screen but it is missing the realism and nuance that the extra dynamic range of the OLED display brings to the table.
The iPhone 11 features a wide-angle 12MP main sensor and a 12MP ultra-wide angle, but you'd miss out on the 2x telephoto lens that is featured on the 11 Pro. Other than the omission of the telephoto lens that allows for cropping and zooming after the photo is taken, you should expect the same image quality between the two phones. Lastly, its Night Mode is a game-changer as it brightens the images without adding noise while also managing to preserve the picture's intricate details.
---
---
How To Choose a Smartphone That Best Suits You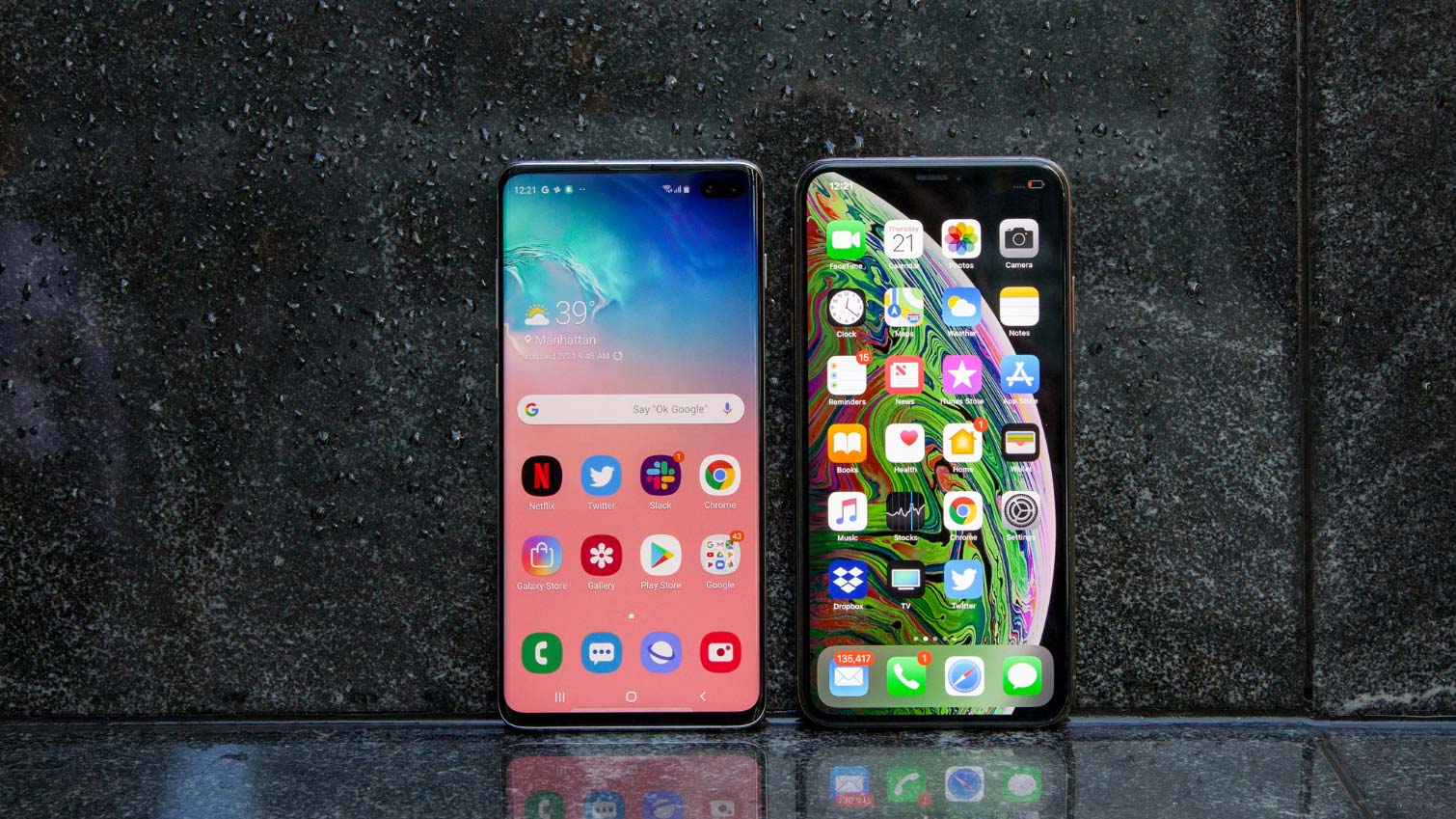 Display


Choosing the right display may be a hassle when it comes to buying a smartphone regardless of age, as smartphone displays vary in size. For instance, if portability is what you're looking for, a smaller display would suffice as it is easier to hold and use with one hand.

Meanwhile, if you're an avid mobile gamer, opt for a bigger display so you would be able to see more details such as your enemies' whereabouts. Logically, the smaller the display, the harder it is you're going to read texts.

Storage


Storage is another factor when it comes to purchasing a smartphone. Some smartphones have limited storage and some are not expandable. Hence, choose your storage wisely to best fit your own usage. Futureproof a little by purchasing a bigger capacity model to avoid deleting things that matter to you.


Price

If budget is an issue, set a maximum price you're willing to pay and then determine what features you want or need in your smartphone. That way, it would be easier to not break your budget.

The price of smartphones differs depending on its model, specification, features and more. Lower-end brands such as Xiaomi would cost around RM 400 and above. Meanwhile, middle-range brands like Samsung cost roughly above RM 1,000 and the higher-end ones such as Apple would cost you at least RM3,000.

Operating System


iPhone runs only on the iOS software whereas, brands like Samsung, Oppo, Xiaomi, and more commonly run on Google's Android platform. Both OS have their own perks (ways to achieve seamless connection offered by both OSes also differ) so choose wisely!

Smartphone operating systems vary depending on the brand. Moreover, different OS commonly offers its own set of basic apps such as messenger and web browsers. The user interface also differs depending on its brands and model.
More: Good Stock Android Experience For Under RM1000? A Xiaomi Mi A3 Review
---
Which are the most popular smartphone brands in Malaysia?
Some of the more popular smartphone brands in Malaysia include Huawei, Apple, Samsung, Xiaomi, OPPO, Nokia, and Realme. Among these brands, Huawei, Apple, and Samsung have established themselves as the top three in the mobile world.
Huawei
The main reason Huawei's products resonate with a lot of buyers is its well-rounded product portfolio. This ranges from high-end smartphones that come with beautiful designs and premium specs (P and Mate series) to more budget-friendly picks that fall under its Honor offshoot brand.
However, as of 2019, major US tech firms such as Google have reportedly cut business ties with the firm. The lack of access to Google Mobile Services means that users will lose access to Android software updates and popular Google apps like the Play Store and Gmail. Whether or not this proves to be a deal-breaker for potential buyers remains to be seen.
Apple
The brand loyalty that the Apple iPhone manages to achieve is nothing short of remarkable. In its most recent iPhones, its A13 Bionic chip trumps everything that Android has to offer. Furthermore, the iPhone is often favoured by developers as the launch platform of choice for new apps. Apple also seems to be one step ahead of the rest in terms of software and hardware.
Samsung
Similar to Huawei, Samsung caters smartphones for all price brackets. While its Galaxy S series carries their flagship and high-end devices, its Galaxy M and Galaxy A series are treasured by budget-conscious buyers. Samsung is also quite the trendsetter. The brand is known for making the large screen fashionable, revolutionizing the thin bezel design, and producing the first phone with an AMOLED display.
---
Conclusion
Buying a smartphone isn't rocket science, but it's also wise to plan out your purchase decision before going in for the kill. Common questions to ask yourself: do I need this much storage? Would it be able to last past 3 years?
An expensive product does not necessarily mean that it's the right pick for you. Hence, it's important to always have these questions in mind alongside doing research online to find out what's the best smartphone for you.
Disclaimer: The pricing shown is just a good indication of how much these products are worth. The prices could change based on the e-commerce promotions that are going on. If some of the products are not available, do email us at [email protected] Thank you!
Like writing about great products? We're hiring! Learn how you can write for us!