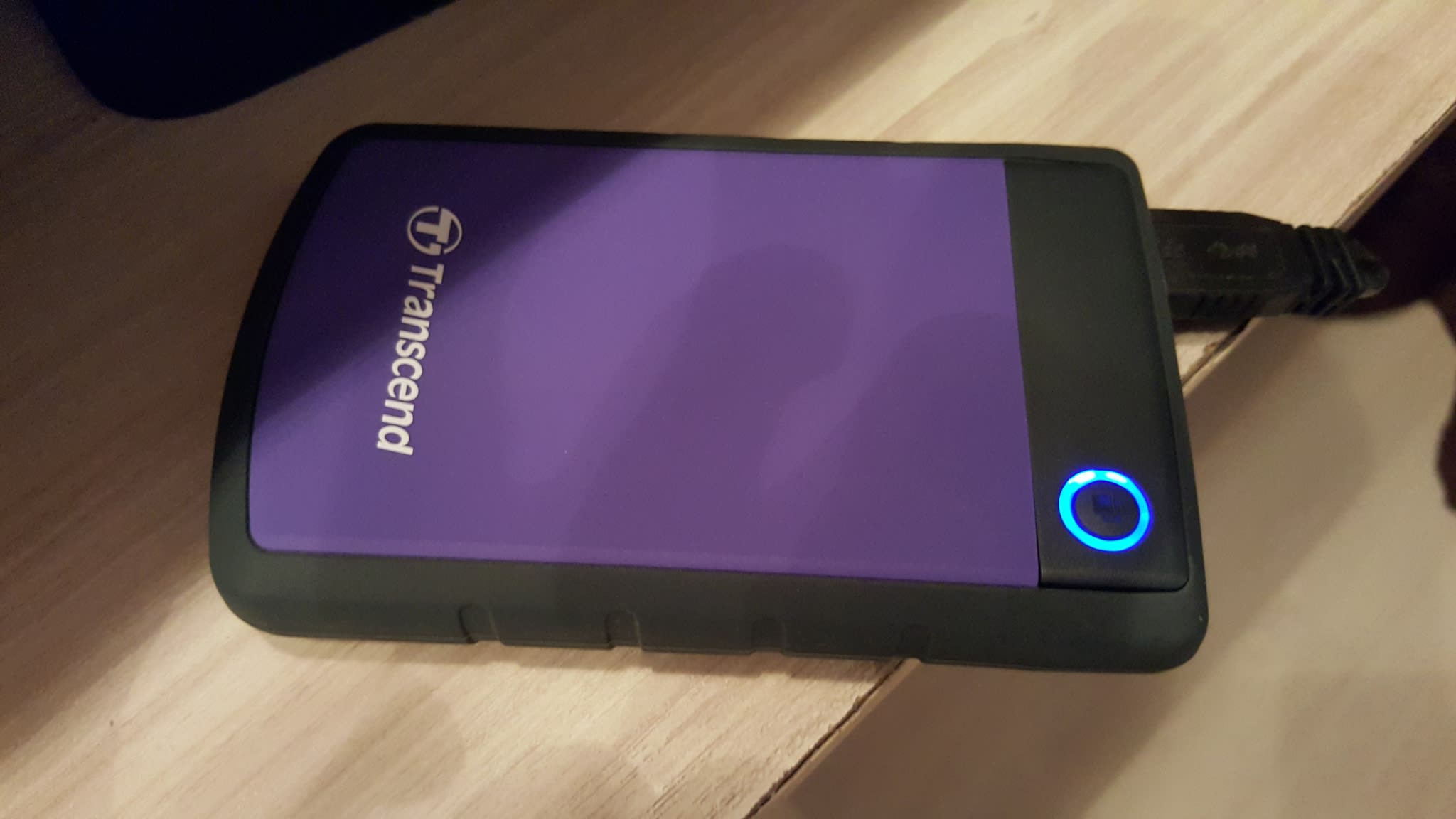 In this information age that we live in, we find that more and more of our daily lives are being digitized in one way or another. With more digital storage and less physical space required, we turn to external hard disks to store our documents, pictures, videos, music, work back-up or just about anything. Below, we'll talk about the best 1 terabyte external hard disk drives (HDDs) available for you.
1. Western Digital My Passport
Best in terms of durability and security
Price from RM189.00
Western Digital is a trusted brand when it comes to external HDDs. The My Passport comes in various vibrant colors to suit your personality and it conveniently stores all the media and files you want. Included is a software that you can set to periodically back-up the information from your computer. It's up to you to determine the time and frequency. The My Passport comes with password protection to secure your data, you can also set a 'return if found' message. Built with shock-tolerance and durability, the My Passport comes with a 2-year limited warranty and is also handy to carry around.
2. Seagate Backup Plus Slim
Best to back up your Apple MacBook Pro and MacBook Air
Price from RM202.00
Weighing only 159g, the Backup Plus Slim is highly portable and is built to back-up your digital life. Winning the honor of being the slimmest HDD in the market, the Backup Slim Plus lets you use the Seagate intuitive dashboard to control the things you want to backup. Storing all your media files from your social pages such as Facebook and YouTube is only a click away. It is also easy to share files between Windows and Mac computers. The Backup Plus Slim comes with a 3-year limited warranty.
3. Adata HD720
Best waterproof and shock resistant HDD which is ideal for photographers and GoPro users
Price from RM299.00
If you live dangerously and you are the kind of person who carries important info with you that needs to be safe, then the HD720 is an HDD that you want to be having. Built to be waterproof, dustproof, and shockproof, the HD720 meets the International Electrotechnical Commission IP68 standards for its toughness. The triple layer case gives the HDD the much needed cushioning to be truly shock absorbent at all angles. So if you are the adventurous type, the HD720 which comes with 3 years warranty will definitely suit your lifestyle.
4. Toshiba Canvio Ready
Best quality for transfer speed and laptop use
Price from RM199.00
One can expect to experience faster transfer of files when using the Canvio Ready because it uses USB 3.0 technology. There is a shock sensor that will automatically cut the power off in case of physical stress in order to protect your data. The Canvio Ready is built for plug-and-play use, therefore you need not worry about having to register yourself online. It also comes with a 3-year warranty.
5. Transcend Storejet 25H3P
Best for Acer, Asus laptops and gaming use including for PS4 and Xbox One
Price from RM217.00
Weighing 216g, the Storejet 25H3P comes with a 3-stage shock protection system that complies with U.S. military drop-test standards. The power button on top of the HDD allows you to switch it on and off with one just touch, which means that you need not disconnect and reconnect the USB cable to your laptop often. There is also a one-touch auto-backup feature for your convenience. The Storeject 25H3P comes with 3 years warranty and USB 3.0 technology for the quick transfer of your data.
6. Apacer AC235
Best for PC and Windows 10 use
Price from RM225.00
Apacer is a Taiwanese corporation that designs and markets consumer electronics and digital storage products. The AC235 comes with USB 3.1 technology for speed transfer of up to 117MB/s and this model comes in a variety of vibrant colors. It's not just a box for it comes with curved lines on both ends that gives the AC235 that modern sleek look. This lightweight 150g device also automatically switches off after 10 minutes of inactivity. It comes with a warranty of 3 years.
7. Maxtor M3
Best for the price and for confidential info such as pictures, videos, and audio recordings
Price from RM229.00
Although Maxtor is not the most well-known brand in the HDD market, the US-based company is actually well established and was founded in 1982. Having been bought by Seagate Technologies in 2006, Maxtor now focuses mainly on external storage devices like the M3. This device uses USB 3.0 technology and lets you enjoy your safety and privacy. The M3 is compatible with Windows 10/8/7/Vista, Mac OS X 10.4.8 or later versions and it also has a SecretZone where you can discretely separate certain files from the rest. It has a warranty period of 3 years.
Disclaimer: The pricing shown is just a good indication of how much these products are worth. The prices could change based on the e-commerce promotions that are going on. If some of the products are not available, do email us at [email protected] Thank you!