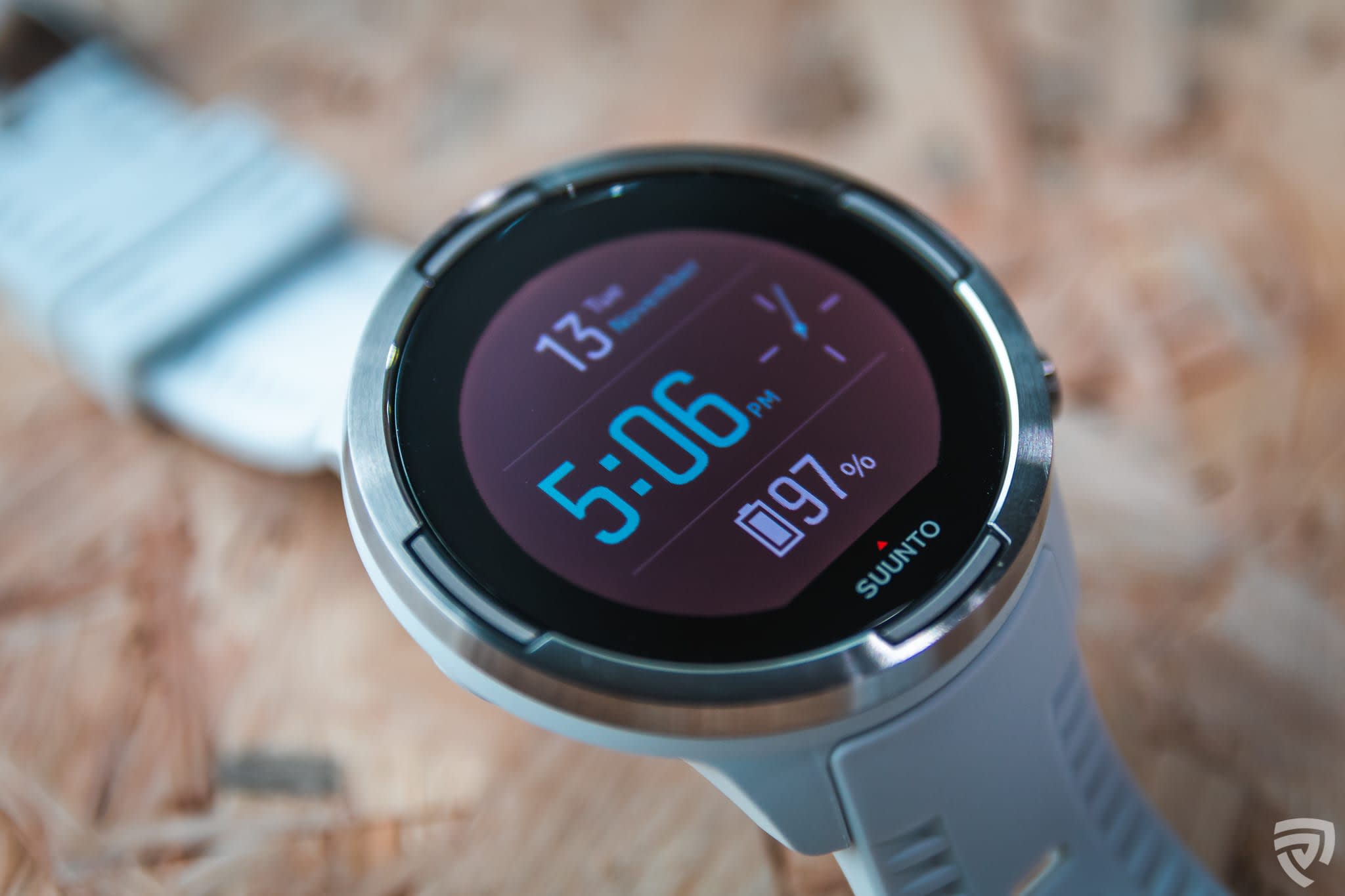 Thanks to technology, we can access and enjoy sports with an abundance of accessories to make our activity sessions safer and more convenient. This also opens up a market for newer and better innovative tools to complement your training. One such tool is a smartwatch.
Suunto is a top dog when it comes to producing high quality, precision instruments and this is no exception to their smartwatch line. On top of most generic smartwatch features, the new Suunto 9 Baro provides a long-lasting battery and a barometric altitude feature (Mount Kota Kinabalu, anyone?). Also, there's a mobile app that works in sync with the watch, but we won't be going in-depth into that.
With that, we are very eager to test the waters with the Suunto 9 Baro. Here's our take on the multisport smartwatch.
Build
While some may think otherwise, the Suunto 9 is relatively huge and chunky for a smartwatch when slapped onto the wrist. While not the heaviest, users may find the watch slightly uncomfortable and unnatural during the first few days of wear.
A stainless-steel bezel encases the edgy watch's face on a waterproof body (submersion of up to 100m!), and it comes in two colours - black and white. Behind the body are the heart sensor and magnetic strip for charging.
It's safe to say that the silicone straps are smudge proof as well. Having been wearing this watch every day for several weeks now, there were hardly any ugly smudges on that clean, white surface apart from dust which can be easily washed off. Not a fan of white? No worries. The straps are also detachable!
Screen
Sapphire crystals make up the Suunto 9 Baro's touchscreen, which is what lends its toughness to resist scratches and cracks. While the screen size measures large at 50 x 50 x 16.8 mm, we find the screen to be on the dimmer side. So, those who fancy a run out in the sun may have problems viewing and using the watch.
While we appreciate the locking system of the Suunto (you'll need to press the side buttons to unlock the touchscreen), we feel that the touchscreen is not as sensitive. Often, we had to apply more pressure for the screen to respond.
Getting intimate
There are a lot of sports tracking modes that the Suunto 9 offers. Not only do you get the basics such as running, swimming and cycling, you also get bowling, cheerleading, badminton, martial arts, roller skating, dancing, sailing and many more. With an altitude barometer present, this watch is the perfect fit for trail running, hiking and climbing.
If you don't find the one niche sport that you're into (for us, it was longboard skating), there's also the Unspecified Sports mode to help you track your movements.
This part is a little tricky. As there is no official guide to knowing the accuracy of your smartwatch, there would be a level of trust needed between you and the watch. To note, exercises used to test the watch includes longboard skating, dancing and HIIT.
Our verdict? It's alright. For the most part, we compared the watch against a gym app that offers GPS and a certain well-known China smartwatch brand. If we are to say who is the most accurate, there's no true winner. For starters, both the Chinese smartwatch and the gym app clocked in 6.9 or 7km on a 7km route (of skating) whereas Suunto clocked in 6.3km.
The route for KL Carfree is officially registered at 7KM. What happened, Suunto (right)?
Another example is the burning of calories. While the gym app often registers at around 600 kcal burned, for the same session Suunto usually records at about 400-500 kcal. Meanwhile, the Chinese watch clocks in 700-900 kcal.
If we can advise you, these data are just a rough estimation to help you reach a fitness goal. So, don't take the numbers too harshly and go with the flow.
If you want a solid reason to get the Suunto 9, this is it.
With mobile notifications activated, 24/7 fitness tracking and a bit of GPS tracking, we got more than seven days of use on a single charge. This is a feat that not many other high-end watches have yet to achieve.
It doesn't stop there; the Suunto 9 Baro has Intelligent Charge Reminders to let you know when it's time to charge it. Low on battery but you're still out? The watch automatically goes into an intelligent saving mode when you hit 10%, letting you track while minimizing power usage on other features.
Give or take a couple of days with constant fiddling, and you'll have the UI sort out. While not the trickiest, Suunto 9's UI is certainly not the easiest to navigate around. As there are so many features under its belt, it can feel annoying to swipe up and down to look for your intended feature.
We mentioned earlier that there is a mobile notification feature. Glad to say that it has been very responsive and accurate. If one is concerned, you can comfortably read the texts of your SMSes and emails from the large watch face. There are also other basic features such as a timer, alarm and weather notification which is quite helpful for anyone who wishes to go or stay out.
It made a loud beep, notifying that there's a storm ahead.
It is a regret that we hadn't a real chance to test out the altitude barometer. But, we are confident of its accuracy after taking a peek off the screen several times when at higher grounds.
Here's what we like...and dislike
The Suunto 9 Baro is a tricky piece.
We have to give it to Suunto 9 Baro for its great battery juice, good scratch-and-shock resistant body, and the slew of sports tracking mode that it offers. You can see the amount of attention and consideration that Suunto has put into the watch. Moreover, that altitude barometer and the whopping 100m underwater support is handy for anyone wishing to go up higher or lower.
Our real issue is the slightly tricky data tracker. While not a big flaw, it can be a daunting one for those who are strict on the accuracy of the data they're receiving. As we have mentioned earlier, there is no official guide for determining the accuracy of a smartwatch. To add, we also have no way of telling which smartwatch is the most accurate.
Who is it for?
The Suunto 9 Baro is a great watch for any sports enthusiasts, especially so for outdoor sports due to the number of tracking modes it offers (It has kayaking, come on!). Made rugged yet beautiful, the Suunto 9 Baro gives no regrets to its user.
Disclaimer: The pricing shown is just a good indication of how much these products are worth. The prices could change based on the e-commerce promotions that are going on. If some of the products are not available, do email us at [email protected] Thank you!
Aside from indoors, do you like exercising outdoors or have an affinity for constant jungle trekking and hiking? The Suunto 9 Baro is highly durable and can definitely stay on top of the game with you. Maybe, even outsmart you.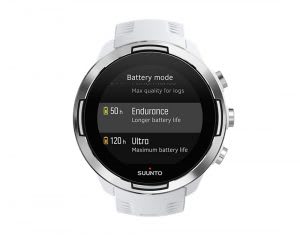 What's Good
Highly durable
Good battery life
Lots and lots of support for different sports
What's Bad
Its weight is more on the heavier side
UI can be better