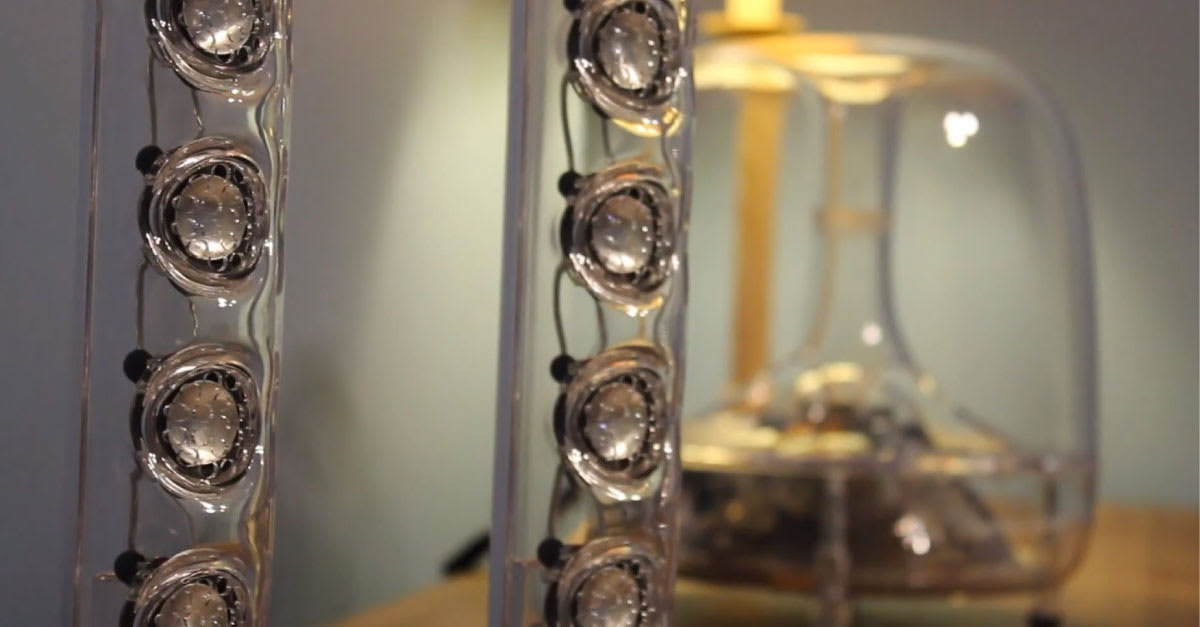 There are times where we just want to let loose right in front of the computer. And what better way to do that than by listening to some music? Here's a list of computer speakers for you to turn up with music and lose yourself right in front your computer (don't worry, we dance quirkily in front of our computers from time to time too)!
1. Logitech Z623
Best computer speakers with bass and subwoofer
Price from RM509.00
The Logitech Z623 is a PC speaker you should consider owning if you're looking to get the most out of your money. It comes with a powerful subwoofer that produces thundering sound and is bass-heavy; excellent for the modern hip-hop and trap music fans! The subwoofer can also be dialled up or down depending on your music needs!
Even if you're not a music fan, you can also consider owning this pc speaker as the speaker system delivers a crisp sound with its 400 Watts Peak/200 Watts RMS power. The crisp and clear sound that the speaker system produces makes it a great choice even for cinephiles and gamers.
2. Harman Kardon SoundSticks III
Best Bluetooth computer speakers
Price from RM699.00
The Harman Kardon SoundSticks III is a sight to behold: It's a semi-transparent speaker system that looks like something that came out of a modern art museum. Simply put, its design is gorgeous. You can finally be the envy of your friends with this speaker if you ever decide to show it off.
It's also Bluetooth compatible – you can connect to your laptop, smartphone, tablet and MP3 player to get the best possible audio experience known to men with this baby! The bass and speaker combo made that possible by producing crisp highs while also boasting additional bass power!
3. Dell AC511 USB Wired SoundBar
Best budget USB speakers
Price from RM207.52
Dell unleashes its power with the Dell AC511 USB Wired SoundBar. It's perfectly designed for Dell monitors; delivering vibrant and resounding music through the air when it's connected to a Dell monitor. The simple yet sleek design is sure to captivate you and it won't take up much space – it connects directly to the underside of your monitor!
We haven't even gotten to the best part – it is USB powered which means it won't use any electrical outlets on your extension board or on your wall. This frees up your electrical outlets for other devices! How great is that?
4. Edifier E25HD Luna Eclipse
Best small, wireless PC speakers with optical input
Price from RM729.00
Edifier E25HD Luna Eclipse is a pair of speakers that looked like they come out straight from a sci-fi film – they're egg-shaped and feature a high-gloss finish with a matte front panel. Besides its weird yet elegant design, they are also compatible with any Bluetooth-enabled device. Wireless for the win!
To top it off, they are equipped with passive radiators that produce a loud and low bass response. Yet, they are still able to produce gorgeous sound that is just music to one's ear.
5. Ultimate Ears WONDERBOOM
Best mini speaker for PC and laptop
Price from RM376.00
The Ultimate Ears WONDERBOOM is small which makes it the perfect travel companion. However, don't be fooled by its small size, it packs a punch in terms of audio quality. It delivers a staggering maximum sound level of 86 dBC – relatively loud for its small size.
That's not all; it can pair up to 8 Bluetooth enabled source devices, ranging from tablets to smartphones. It can also connect to 2 devices at the same time. A proverbial cherry on top for this device would be that it is waterproof (singing along to your favourite tunes in the shower, anyone?)
6. Logitech Z906
Best PC gaming surround speakers
Price from RM1,399.00
The Logitech Z906 packs 500 watts of power with a peak of 1,000 watts – this delivers bass that can be described as thunderous and as for the audio, it's rich as far as we are concerned. Prepare to feel vibration throughout your body when you crank this beast up.
What does this mean for gamers? Well, you get to experience the in-game world as if you are in it and the dialogue in games feel much more lifelike – allowing you to immerse yourself in the story of the game (just don't play Skyrim because Fus Ro Dah will be much louder now!)
7. Creative Sound BlasterX Katana
Best PC speaker bar
Price from RM1,199.00
This PC speaker bar is a small and compact speaker bar that sits just elegantly under your monitor. Its audio quality is fantastic; with its 75W peak power output, it is capable of producing sound that can fill up an entire room. It also has customisable RGB lights for aesthetic and personalisation purposes – personalise this speaker and make it truly yours!
Disclaimer: The pricing shown is just a good indication of how much these products are worth. The prices could change based on the e-commerce promotions that are going on. If some of the products are not available, do email us at [email protected] Thank you!