Armaggeddon's first entry into the gaming monitor scene broke the market by offering the cheapest 4K, IPS gaming monitor ever: Pixxel+ Elite Monitor.
A worthy one to consider for those looking to invest in the gaming realm, the IPS screen monitor features switchable 1k to 4k Ultra HD resolution for productivity, entertainment and casual gaming purposes. Moreover, the 27-inch screen supports both NVIDIA's G-Sync and AMD FreeSync Tech, with an achievable refresh rate of up to 120Hz.
Being the most affordable 4K IPS monitors you can get, we take a look at how the monitor performs.
Armageddon Pixxel+ Elite (EFX 27UHD SWITX)

Screen Size

27-inch

Resolution

3840p x 2160p (4K, UHD at 60Hz)

2560p x 1440p (2K, QHD at 144Hz)

Aspect Ratio

16:9

Refresh Rate

60Hz (Overclocks to 120Hz)

Response Time

5ms

Connectivity

HDMI, AC, Display Port, Headphone Jack

Viewing Angle (Screen/tilt)

+15° / -5°

Brightness and Colour

350 cd/m2 Brightness Typical

16.7 Million Display Colors

99% sRGB Gamut

Power

N/A

Weight

N/A
Armageddon Elite Pixxel+ Monitor Setup
Out of the box, we find the monitor to be quite easy to assemble and set up.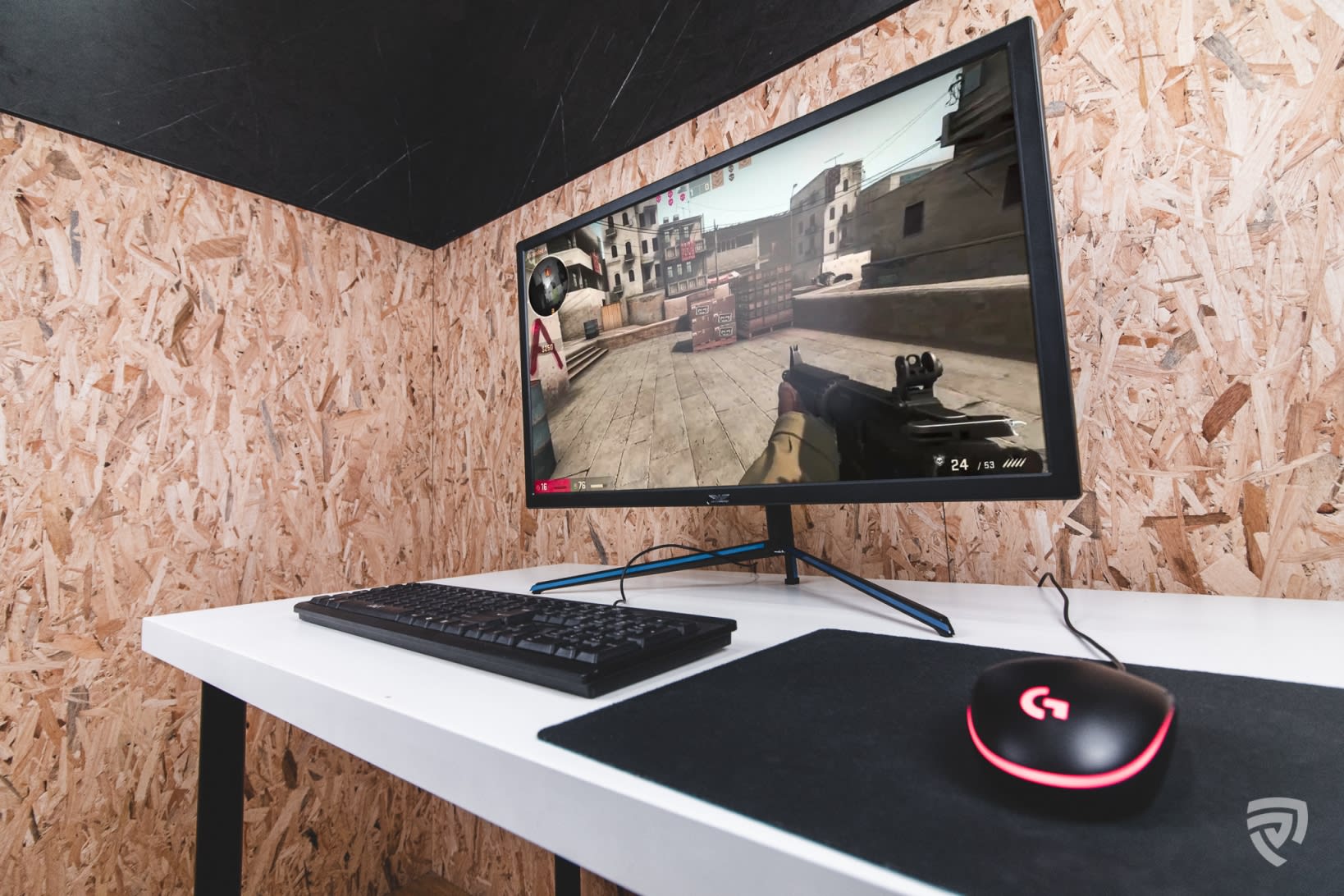 In terms of build, the monitor is quite sturdy, especially for its low price point. Perhaps what helps with low pricing is the fact that the monitor has quite a simple design with minimal branding. What's apparent is only a logo sticker of the Armageddon brand. This may be a turn-off for some gamers, but it's alright with us.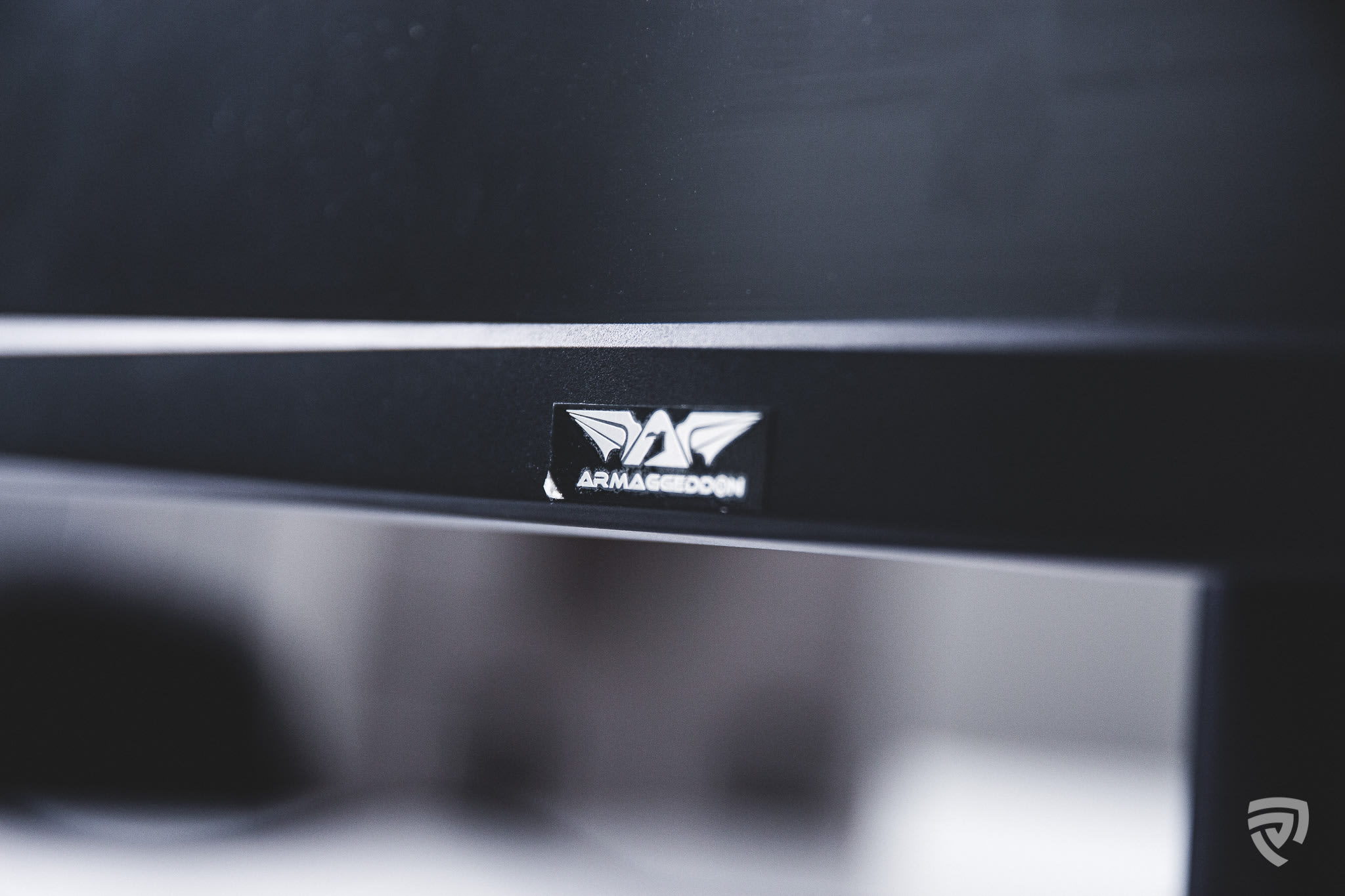 If there's something that could be a great addition, it would be adjustable height and a neck swivel to optimise better angling when needed. However, the monitor does support optional VESA mounting, which is sold separately, for those who want more control over angling adjustments or to hang their monitor flat on the wall.
While not too big of an issue (given that the monitor is 27-inch wide), thinner bezels would be nice. The monitor has quite thick 18mm bezels although it states 15mm on the box.
How Many Connectivity Ports Does The Elite Pixxel+ Have?
Monitors are deemed impractical if they don't offer a good amount of connectivity ports. Otherwise, what's the point of not being able to hook it up to different devices? Fortunately, the Pixxel+ offers a decent set:
x1 Display port (1 DP 1.4)

x3 HDMI ports (1 HDMI 2.0 / 2 HDMI 1.4)

x1 AC power port

x1 Headphone jack 3.5mm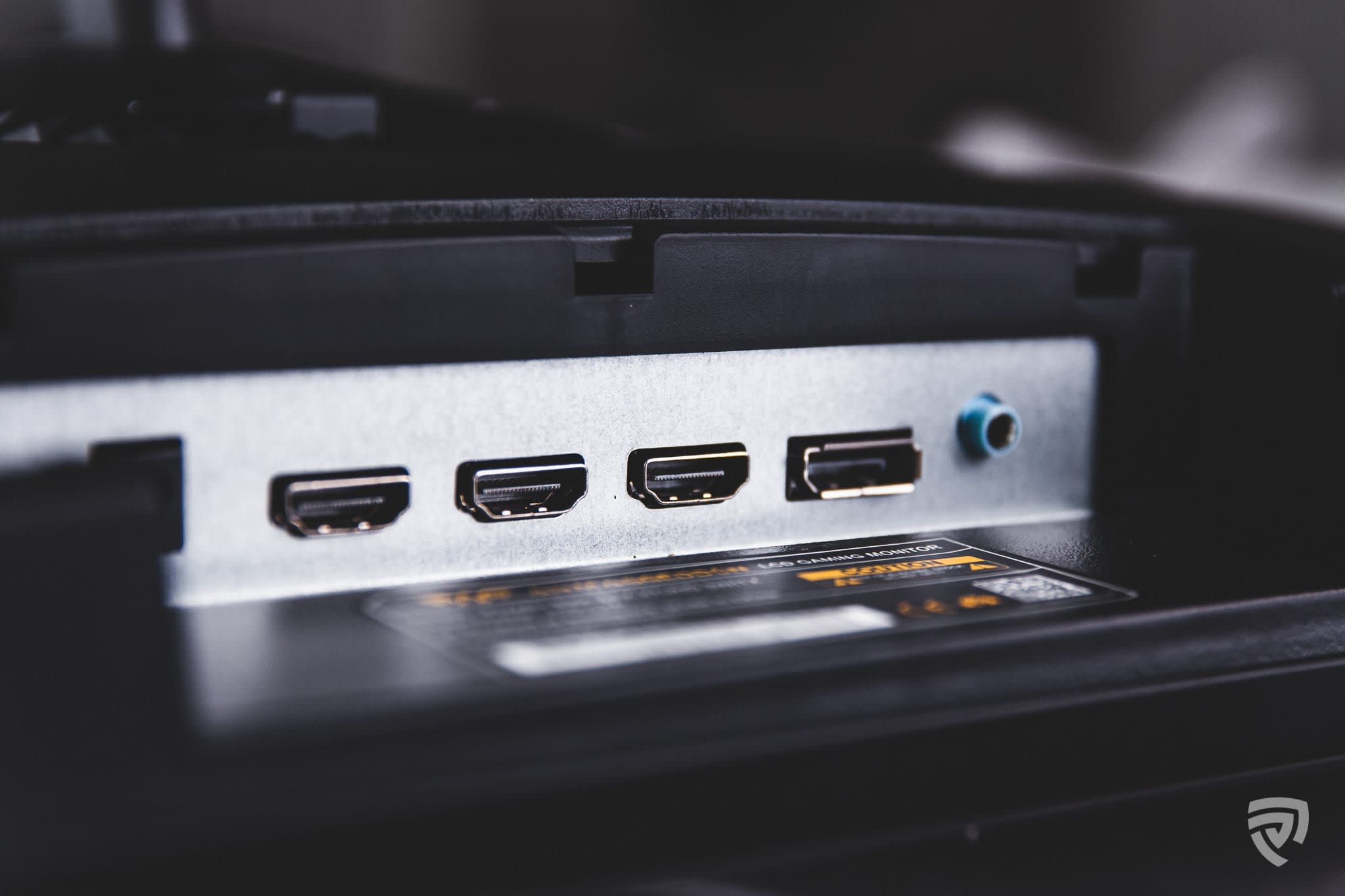 With that, the monitor makes a good display purely as a screen or for HDMI purposes. Why? Because it lacks built-in speakers as well as USB ports for you to read files; something that your standard smart LED TV has.
Despite all that, the monitor lacks built-in speakers and USB ports to read files; something that your standard smart LED TV would probably have.
Gaming on the Armageddon Pixxel+ Elite Monitor
Our team had the opportunity to test the monitor with the following setups and games:-
PS4
God of War (PS4) - (1080p, 60hz)
PS4 Pro
Batman Arkham Knight (1080p, 60fps)

Days Gone (1080p, 60fps)

Shadow of The Tomb Raider (3840p, 30fps)
PC (i7 3770k, Nvidia GTX970)
Assassin's Creed Origins - (1440p, 120hz)

Counter Strike - (1080p, 144hz on lower settings)
Armageddon Pixxel+ Elite Monitor Performance Test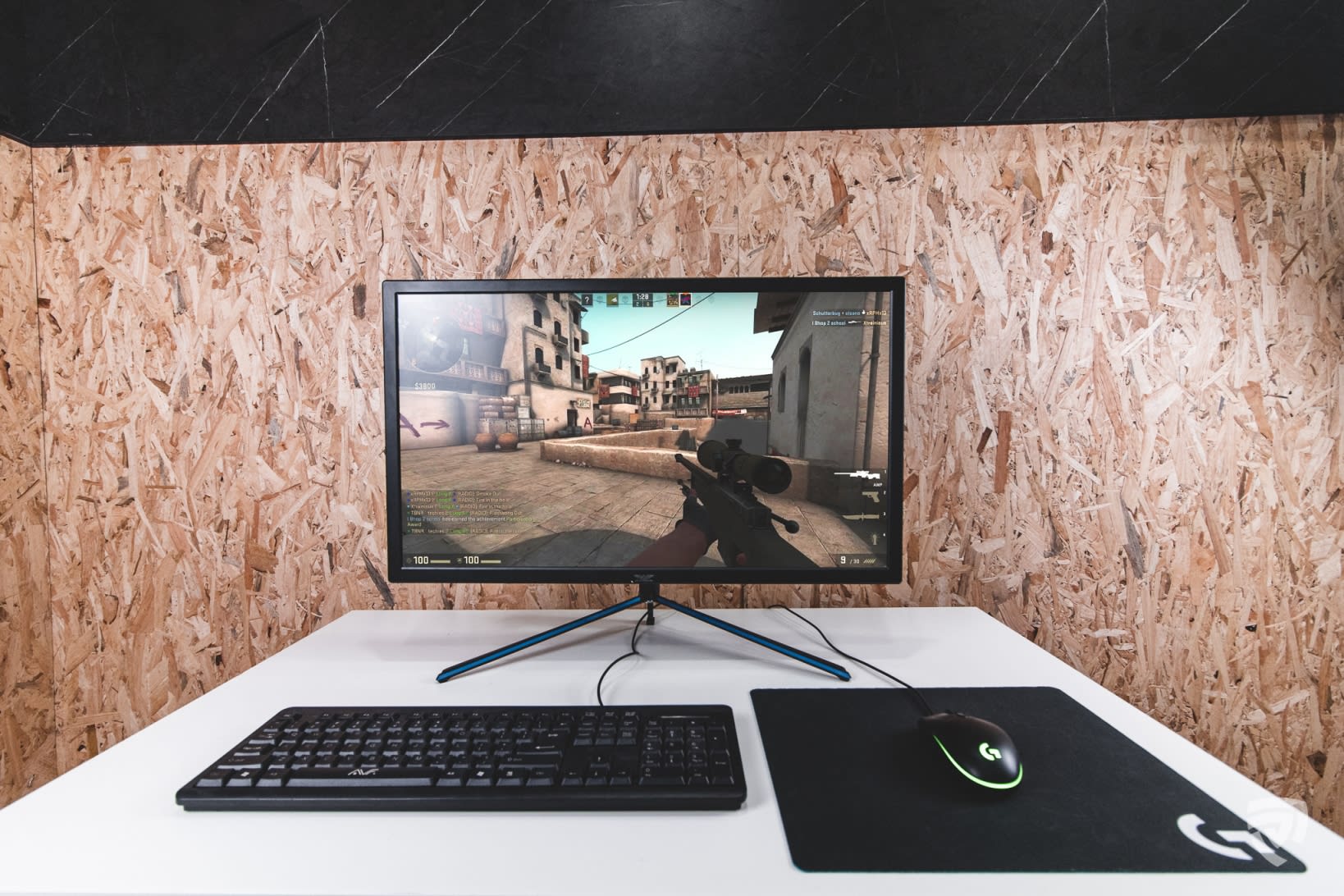 Throughout our tests, we find that while the monitor has good sharpness, it tends to produce grainy spots. Moreover, the colours can be quite contrasting if not calibrated properly.
Which brings us to our next point; the Pixxel+ comes with a manual which we find to be too simple; fiddling around to calibrate was needed in order to get the best, pleasant colours. Fortunately, the OSD (monitor's menu) is not too complicated to understand.
Despite a few other online reviewers experiencing tearing when playing CS:GO at 120hz, we did not chance upon such an issue on the Elite Pixxel. However, we did notice tearing when watching videos. Might we add that 120Hz is only available for Full HD at 1080p instead of UHD at 3840p.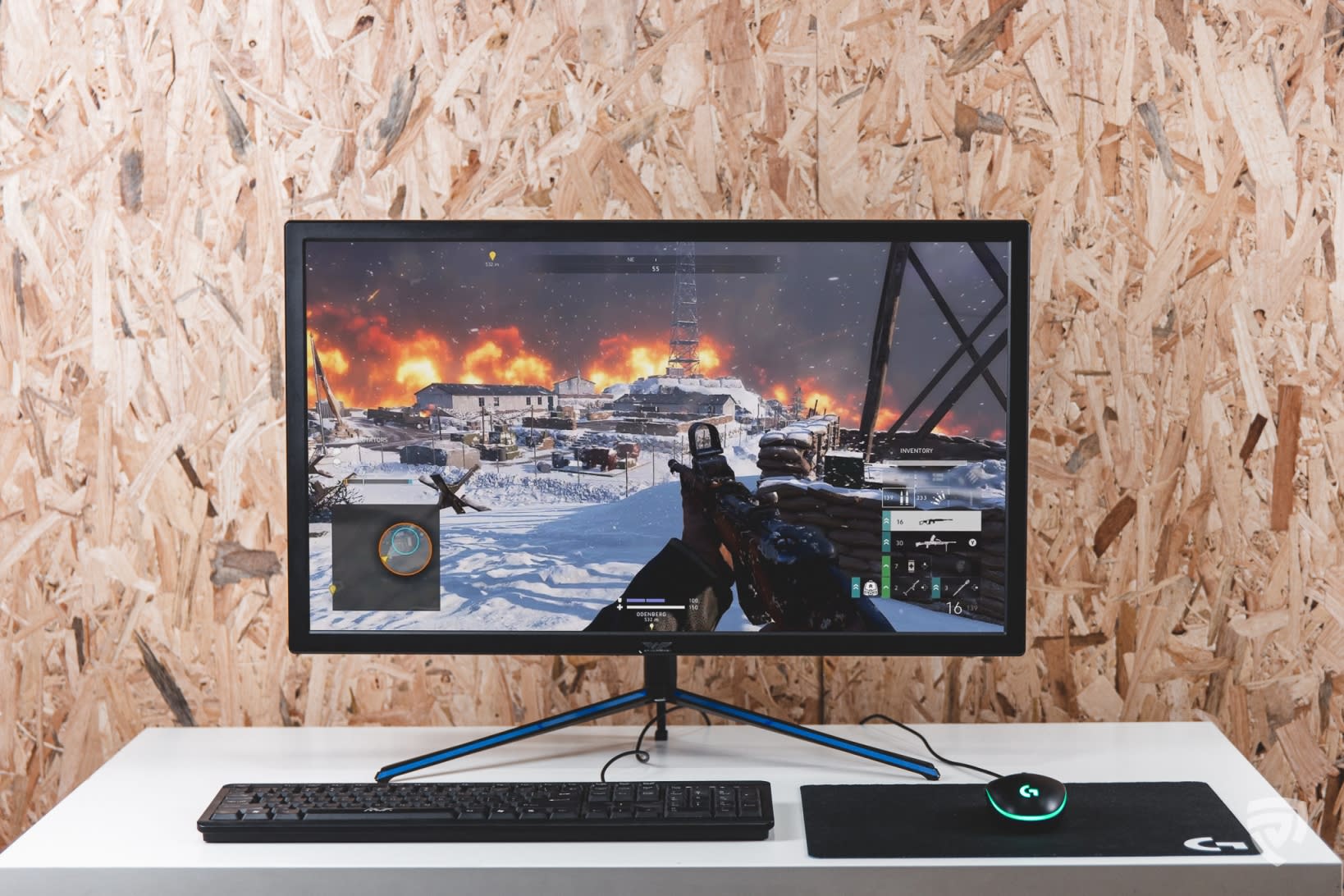 We will give it to Pixxel for its decent 5ms response time; it's not bad, but not outstanding either. For its price, that's good enough. If there's one thing that would've changed the entire scene, it would be having true native 120hz instead of 60Hz that overclocks to mimic 120Hz - explaining the price point that the Elite Pixxel+ has.
Moreover, we love that the monitor supports both AMD's FreeSync and NVIDIA's G-Sync tech. It's a brownie point from us as G-sync monitors are quite expensive due to manufacturers needing to buy an additional chip from NVIDIA whereas it's the opposite for Freesync monitors.
Is The Armageddon Pixxel+ Elite a Good Monitor?
The Pixxel+ EFX27UHD Switx Monitor is available from Shopee at RM 1,199, which is a huge contrast in comparison to other similar monitors that are priced 2 to 10 times higher.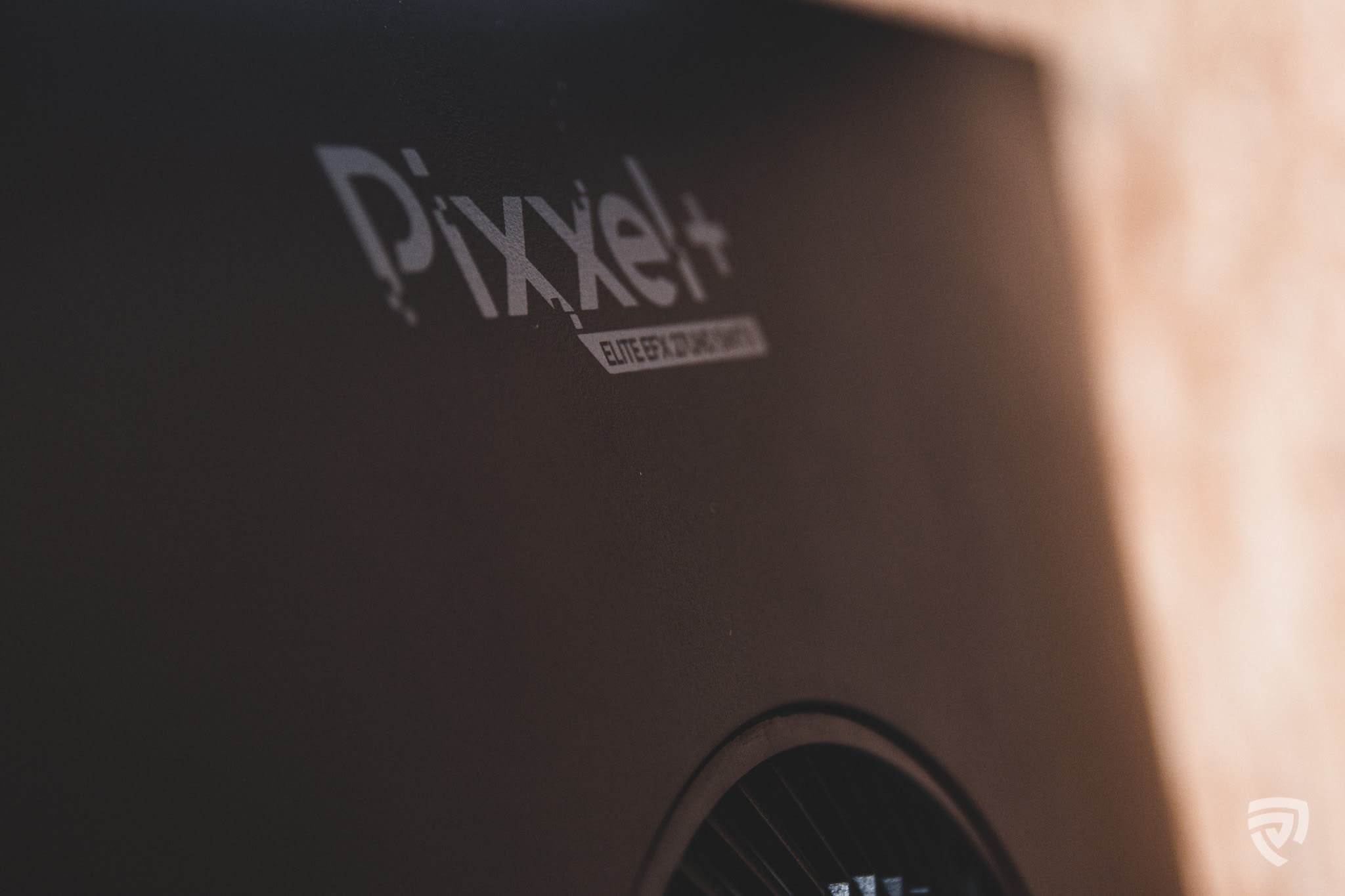 For a price point that low, it is a good buy, being one of the cheapest gaming monitors out there in the market right now with its 4K UHD IPS display. While you don't get everything in its native form, it's still good enough for what you're paying. With a 5ms response time, it's a decent monitor that will be able to handle your casual gaming and other media consumption.
Disclaimer: The pricing shown is just a good indication of how much these products are worth. The prices could change based on the e-commerce promotions that are going on. If some of the products are not available, do email us at [email protected] Thank you!
The Armageddon Pixxel+ Elite is a 4K monitor that promises clear IPS screen at the lowest price possible. It's a great buy for beginners and casual gamers looking to experience gaming equipment directed for professional use. Just don't expect it to perform as good as its higher-end competitors!
What's Good
Compatible with both NVIDIA G-sync and AMD FreeSync
Sturdy built
Decent response rate at 5ms
Very cheap
What's Bad
Not true 120hz (60Hz overclock to 120Hz)
Awkward menu button placement
Manual is too simple
Best for casual gamers rather than hardcore
Tearing may occur depending on settings