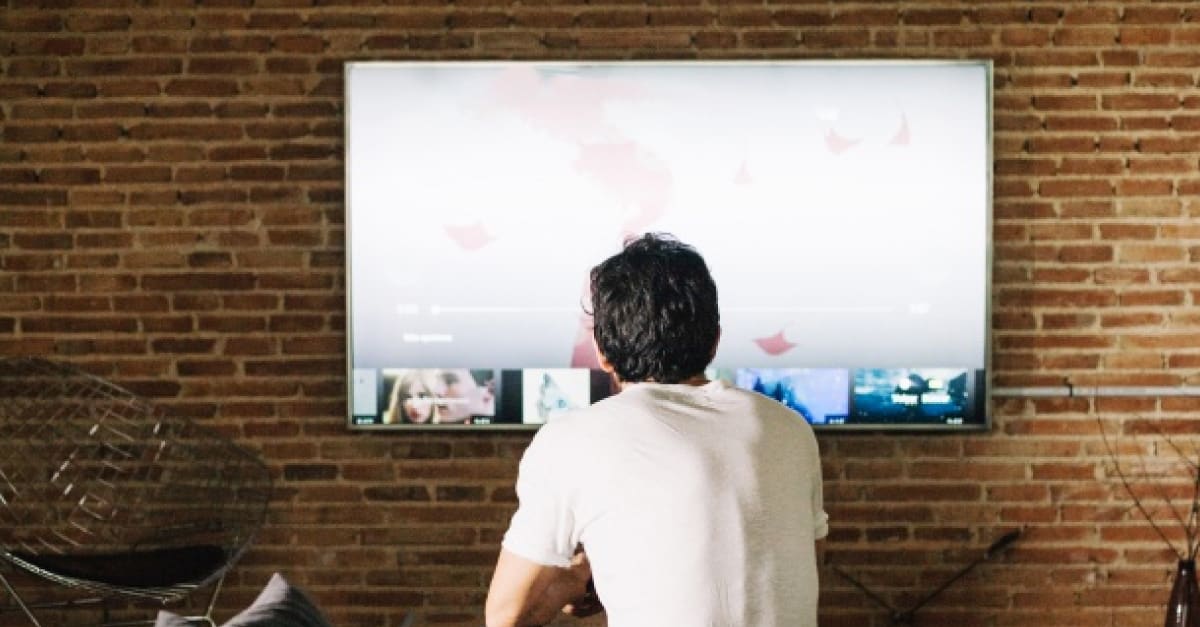 Televisions have seen numerous breakthroughs these past few decades – with one of them being OLED TVs. These TVs made their debut in 2013, when major TV manufacturing companies were still tinkering around with the ultraslim design and picture quality. OLED panels have organic pixels that are self-emissive and can generate their own light, and be turned off individually. This all translates to the OLED TVs edging the competition in terms of delivering absolute black and stronger contrast ratios.
The increase in demand for OLED TVs coupled with its continuously reduced selling point proves that this premium household item is here to stay and there's no better time than the present to invest in one. There is no one size fits all OLED TV, so check out this list to help determine which one fits your needs.
1. Panasonic FZ950K OLED TV
Best 55-inch OLED TV
Price from RM10,999.00
The Panasonic FZ950k is ideal for whoever wants the ultimate immersive viewing experience. Why? That's because this OLED TV is tweaked to be Hollywood-tuned, known as a level of quality that is closest to a filmmaker's vision.
With support for 4K and Ultra HD with the addition of HDR10+, you can expect high colour accuracy and crisp clarity whatever you view be it fiction films or not. Moreover, documentary and reality show lovers would highly appreciate this TV, as it delivers quite an experience that is similar to being on set.
Our Review
For those who seek superb clarity and colour accuracy, Panasonic FZ950K is a great choice. Provided that you don't care about fancy smart features, this TV will satisfy anyone whether they love movies or documentaries.
Read Full Review
1 people added this to their wishlist
2. LG B8 (OLED55B8PTA)
Best for sports – suitable for Apple TV
Price from RM7,288.00
Get ready to host more viewing parties of the most anticipated live sporting events when you have the LG B8. With its instantaneous response time, the B8 will not display any distracting motion blur during the most action-packed moments of the game. The TV also has incredibly wide viewing angles, so that no one has to crane their neck to have a peek at the TV.
The B8 also supports important formats like the HDR10, Dolby Vision, and Dolby Atmos that are pertinent to enhancing your viewing experience on the Apple TV. That's not all; the TV delivers deep blacks and rich, saturated colours, making for an overall impressive 4K viewing experience.
3. Sony KD-55A9F
Best OLED with Android OS
Price from RM10,899.00
The brains of the operation on the A9F is the new-and-improved iteration of the Android TV OS, Oreo. For starters, the user interface is far more organized and quicker than the previous cluttered and prone-to-crashing versions. The Android Oreo includes many cool, new features like personalized recommendations, favorite channels listing, and a recently watched content rail. Besides that, with this Smart TV, hours upon hours of content from streaming services like Netflix, Amazon Prime Video and YouTube that are all 4K-capable, are at your fingertips.
4. LG E8 (OLED65E8PTA)
Best with AI Support and Built-In Soundbar
Price from RM14,999.00
The LG E8 comes with one of LG's coolest innovations known as the LG ThinQ AI. With this feature, you can control certain functions on your TV like opening selected applications and premium services with just the power of your voice. Besides that, the AI system can even intelligently interface with other compatible smart home devices as well, like the Google Home Hub. There's even a well-hidden soundbar behind the screen which supports Dolby Atmos for a totally immersive surround sound experience.
5. LG C7
Best with Dolby Vision - suitable for Xbox One X
Price from RM8,789.00
Your favorite HDR games on the Xbox One X will look stunning on the LG C7 as the TV has the ability to display true blacks and a wide range of colours. Additionally, the TV is very responsive to gaming as it features an impressively low input lag and motion blur – both in SDR and HDR inputs.
Elevate the status of your Xbox One X as the ultimate entertainment hub with its ability to support Dolby Vision standard. This means you have access to more HDR content on video streaming applications like Netflix on your Xbox One X.
6. LG OLED65C6P
Best with 3D Support
Price from RM27,771.00
Why limit yourself to only watching 3D movies at the cinema? With the LG OLED65C6P and two pairs of 3D glasses it comes with, you can get your very own 3D movie experience at home. The C6 hosts a passive FPR 3D display capacity for contents that are in either 4K or non-4K. In terms of its 3D displaying capabilities, the C6 offers tremendous depth perception and sharpness. The viewing experience is enhanced with its ability to project accurate images viewed at any angle. To top it off, there's also a 2D-to-3D conversion feature that will allow you to transform virtually any 2D TV show, movie or sporting event into a total 3D experience.
7. LG C8 (OLED55C8PTA)
Best with Bluetooth connectivity - suitable as Computer Monitor and for PC Gaming
Price from RM6,999.00
If you're looking for an OLED TV to be used as a computer monitor, then look no further than the LG C8. The C8 supports chroma 4:4:4 for clear and legible text across all backgrounds for comfortable reading. Connect the C8 to a current generation gaming CPU unit and you would be pleased to find that the C8 has an extremely responsive 21ms input lag – resulting in impressive motion handling. With its excellent picture quality, HDR games pop with deep colours and high peak brightness. As an added feature, the Magic Mobile Connection on the C8 allows you to stream all your favorite content wirelessly from your compatible smartphones and tablets via Bluetooth.
8. Sony KD-55A8F
Best with excellent sound
Price from RM7,230.00
The Sony KD-55A8F uses its very own Acoustic Surface Tech to produce some headbanging and electrifying sounds. The sound system uses the display to drive out sound, rather than conventional speakers on the front or sides. The results - sounds with impeccable effects steering and placement for an extremely immersive movie experience. Also, the X1 Extreme processor in the KD-55A8F provides the prowess needed to produce detailed pictures and refined colours; it can even transform everything you watch (including messy HD sources) into near 4K HD quality.
9. LG W8 (OLED65W8PTA)
Best wall-mounted OLED TV
Price from RM29,999.00
Boasting unbelievably slim dimensions (2.57mm to be exact), the LG W8 will make an excellent wall centerpiece at your home. All it takes are a couple of properly placed magnets and a bracket, and the wallpaper-thin W8 is seamlessly mounted on your wall.
A neat little feature is the W8's gallery mode that cycles through stunning, seasonal photos with the accompaniment of some music. You may even have to do a double take when you glance at the W8 as it hangs just like a picture frame. Its brand new α9 processor presents content with exquisite details and rich, vibrant colors – proving that the LG W8 isn't just style over substance.
Disclaimer: The pricing shown is just a good indication of how much these products are worth. The prices could change based on the e-commerce promotions that are going on. If some of the products are not available, do email us at [email protected] Thank you!