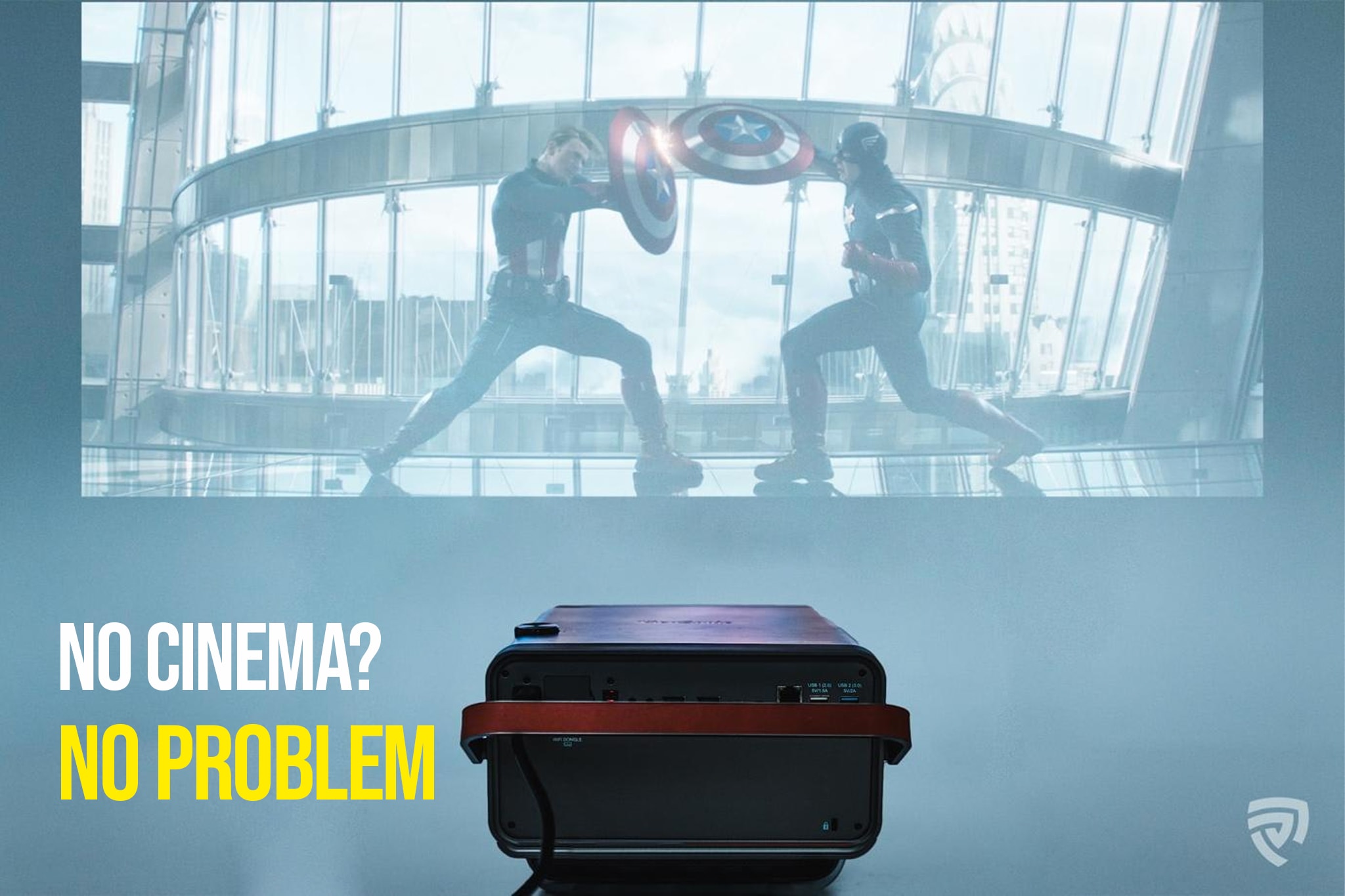 Made in collaboration with ViewSonic
You have seen them in the likes of home theatres, wedding dinners, rooms and even outdoor Mamak restaurants, where images or video outputs are meeting projected onto a white screen or wall from an electronic device. That electronic device in question is commonly known as projectors.
Why Choose Projectors?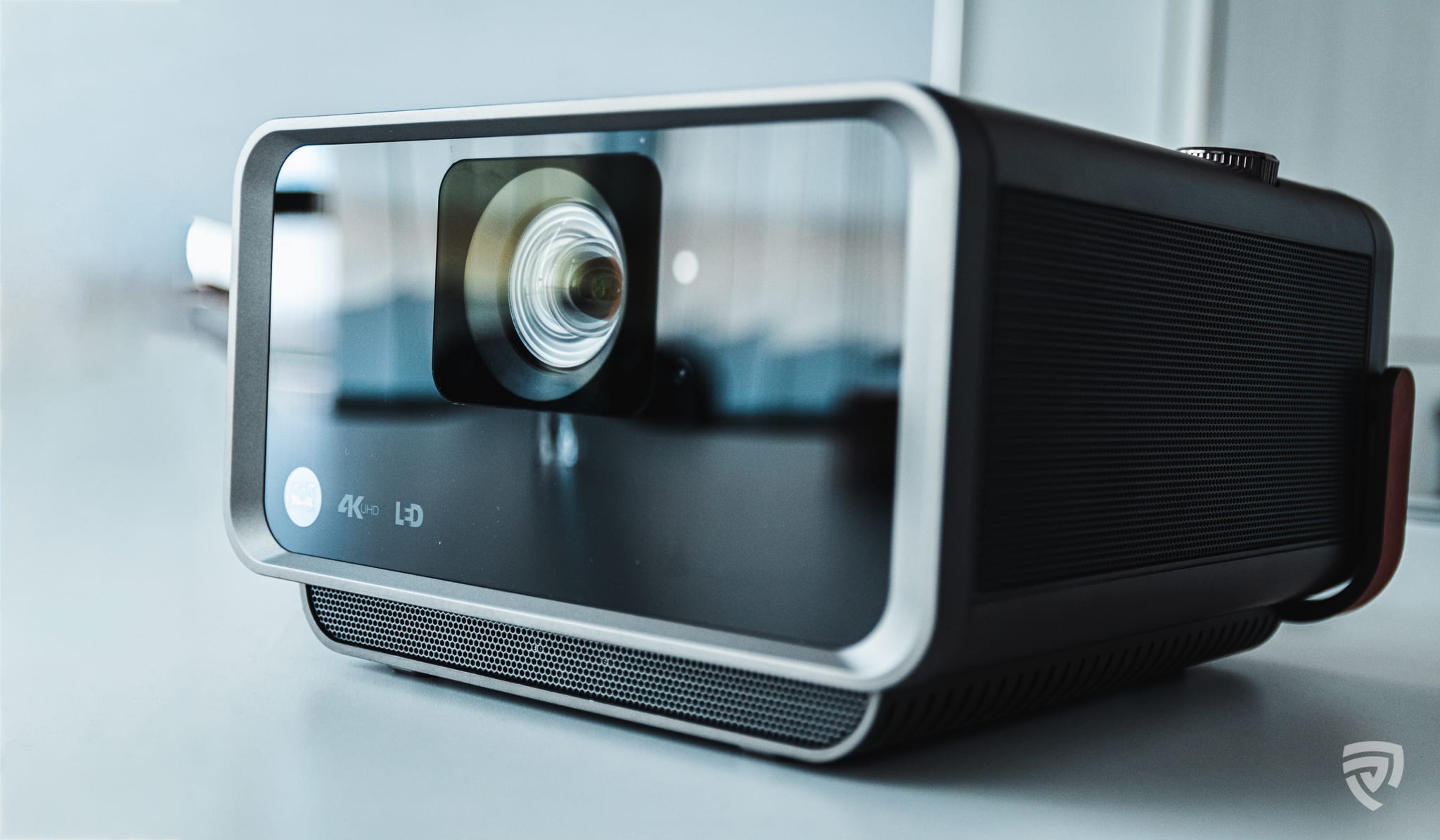 Whether you are using them for business or leisure, there are plenty of advantages you can get from using a projector. You can set up a projector, say in a meeting room to showcase a PowerPoint presentation in front of your clients or team members. By showing the visual presentation through a projector, that means you help the company save money and also reduce unnecessary wastage on making physical printouts.
Let's not forget about the latter as well, where a projector can transform your living room into home entertainment. Think of it like owning a mini cinema at the comfort of your home minus the noisy crowd and fixed schedules. Using a projector for home entertainment does reap huge benefits, comparing to purchasing a large-screen TV. Here's why:
a) Size matters
Ask yourself this question: Wouldn't it be nice if you can watch your favourite movie on the biggest screen possible? Or perhaps enjoying a live football match? With a projector, you have the choice to set any size you want - large or small - onto the screen or a wall. TVs, in the meantime, typically maxed out at 80 inches and assuming you own a 50-inch television, you have to settle for what is permanent or purchase a bigger one instead.
b) Reduces eye strain
Those who used to undergo an eye test for prescription glasses would agree that it's naturally more comfortable to read larger letters than the smaller ones. The same principle applies to projectors as well since bigger size means you don't have to squint your eyes; say reading subtitles while watching a foreign-language film.
Not to mention the projectors' typically larger screen sizes use reflective light that feels easy on the eyes than the potentially damaging blue lights emitting from the TVs. This makes your viewing experience all the more comfortable while doing your eyes a huge favour.
c) Portability
Unlike TVs where they tend to be heavier and inconvenient, projectors are a polar opposite altogether. They are usually portable, lightweight and can be easily moved around regardless of placing them indoors or outdoors as long as you have the necessary power source and surface for the projection's purpose.
d) Cost-effective
Here's the thing about shopping for a TV: the bigger the screen size you're after, the more you have to pay for the price. But in the case of projectors, that would be a different story. They usually come with a reasonable price, given its value-for-money features like the adjustable screen size, that have the upper hand over a TV.
Types Of Projectors Available In The Market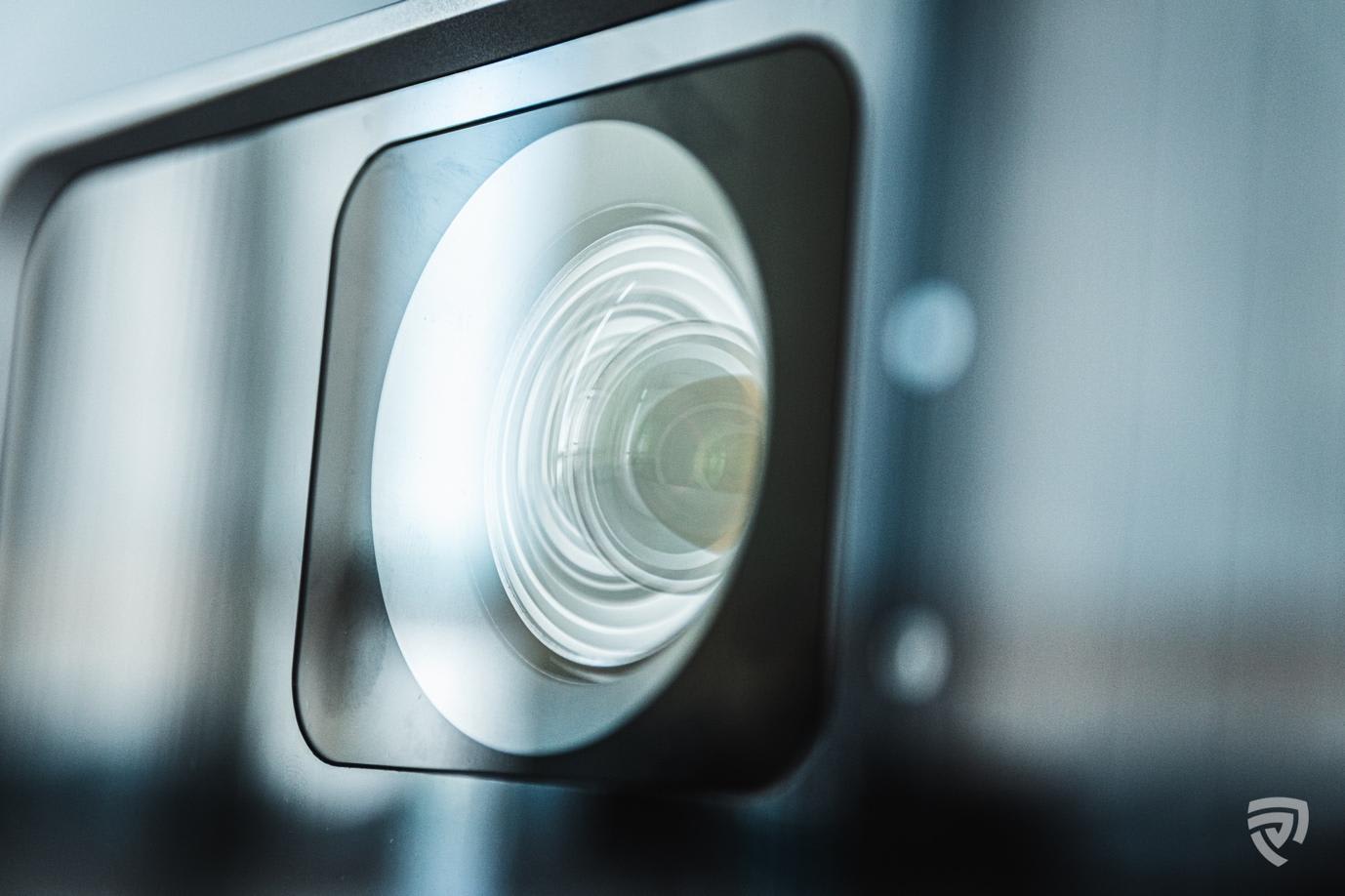 Projectors generally utilise three major technologies: LED, LCD or DLP - all of which have their own characteristics and advantages.
| | | | |
| --- | --- | --- | --- |
| | LED | LCD | DLP |
| Lamp Life (hours) | Over 20,000 | Up to 5000 | Up to 5000 |
| Heat | X | √ | √ |
| Maintenance | No maintenance | Constant filter maintenance | No maintenance |
a) LED
Otherwise stands for Light Emitting Diode, LED projectors utilise reflective semiconductors to cast an image. They tend to last longer with a total lifespan of up to over 20,000 hours and use minimum power consumption, as compared to LCD and DLP. Other benefits you can expect from LED projectors include better colour accuracy and high-quality image projection while you don't have to worry much about the maintenance as well.
The latter particularly rings true since they don't have a filter. You will also enjoy the nearly-silent operation of LED projectors, thanks to their energy-efficient feature that doesn't generate much heat. Of course, using LED projectors means you no longer have to spend time waiting for the light to turn on since no warm-ups or cooldowns are required.
Speaking of LED projectors, the award-winning ViewSonic Smart wifi Portable LED projector M1+ model boasts a streamlined design that is both lightweight and portable. It's easy enough for easy transportation wherever you are.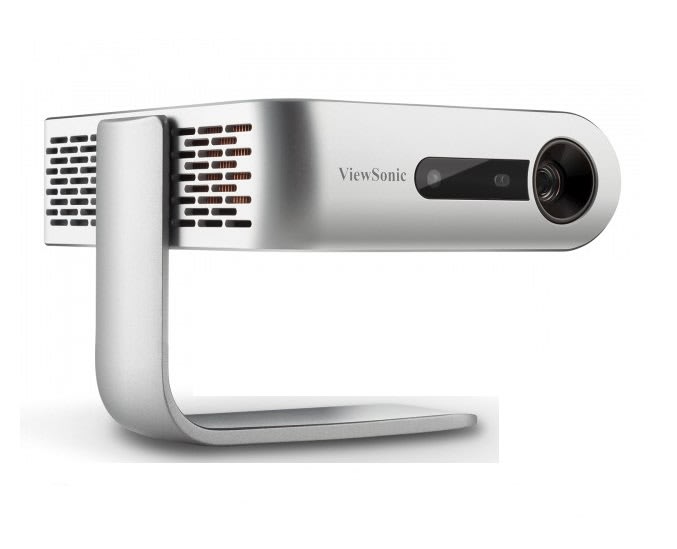 On the other hand, the 4K Projector ViewSonic X10-4K model has everything you need for an optimal projection system no matter using it for indoors or outdoors. It's ideal for work presentations as well as a home theatre; talk about versatility.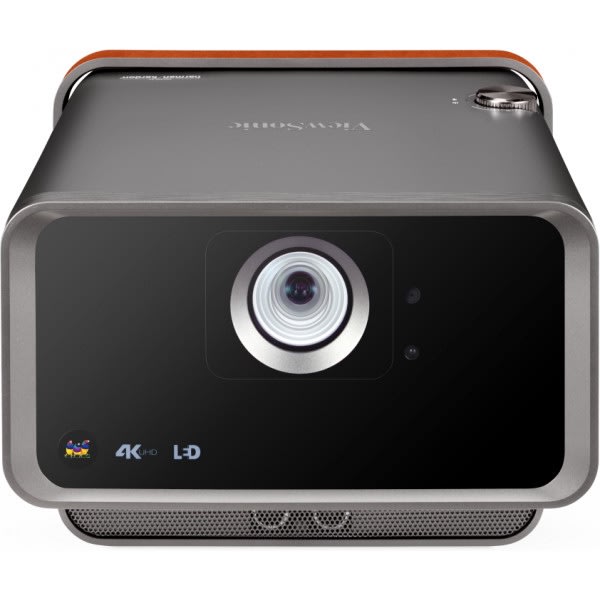 b) LCD
Liquid Crystal Display or better known as LCD has been around since 1984, where the technology is commonly found in televisions, PC monitors and of course, projectors. For the latter, LCD projectors typically contain three different glass panels that project an image in primary colours including red, green and blue. These three colours mentioned above would join together in a prism once the light passes through the panels. One great example of an LCD projector would be the Canon LV-WU360 WUXGA projector.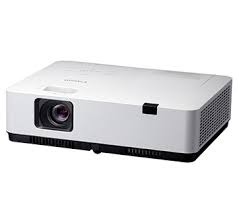 Canon LV-WU360 WUXGA LCD Projector
RM 4659
c) DLP
DLP or Digital Light Processing is a technology refers to a chip made from over two million tiny mirrors responsible for reflecting the light source using an LED or lamp. It also has a spinning colour wheel that helps to project an image onto the surface. There are two types of DLP projectors commonly available in the market: single-chip and three-chip varieties, with the latter utilising primary-colour chips of red, green and blue.
These projectors have their own set of advantages such as high contrast ratio, superb colour saturation and sharp image quality. They are also easy to maintain, given their filter-free design and one of the best projectors with all these qualities is the BenQ TK800.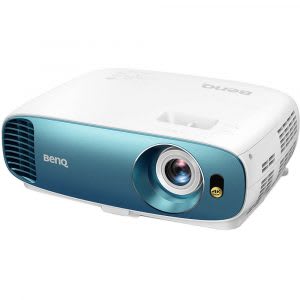 BenQ TK800 4K UHD HDR Home Entertainment Projector
RM 4699
Things To Look For Before Buying A Projector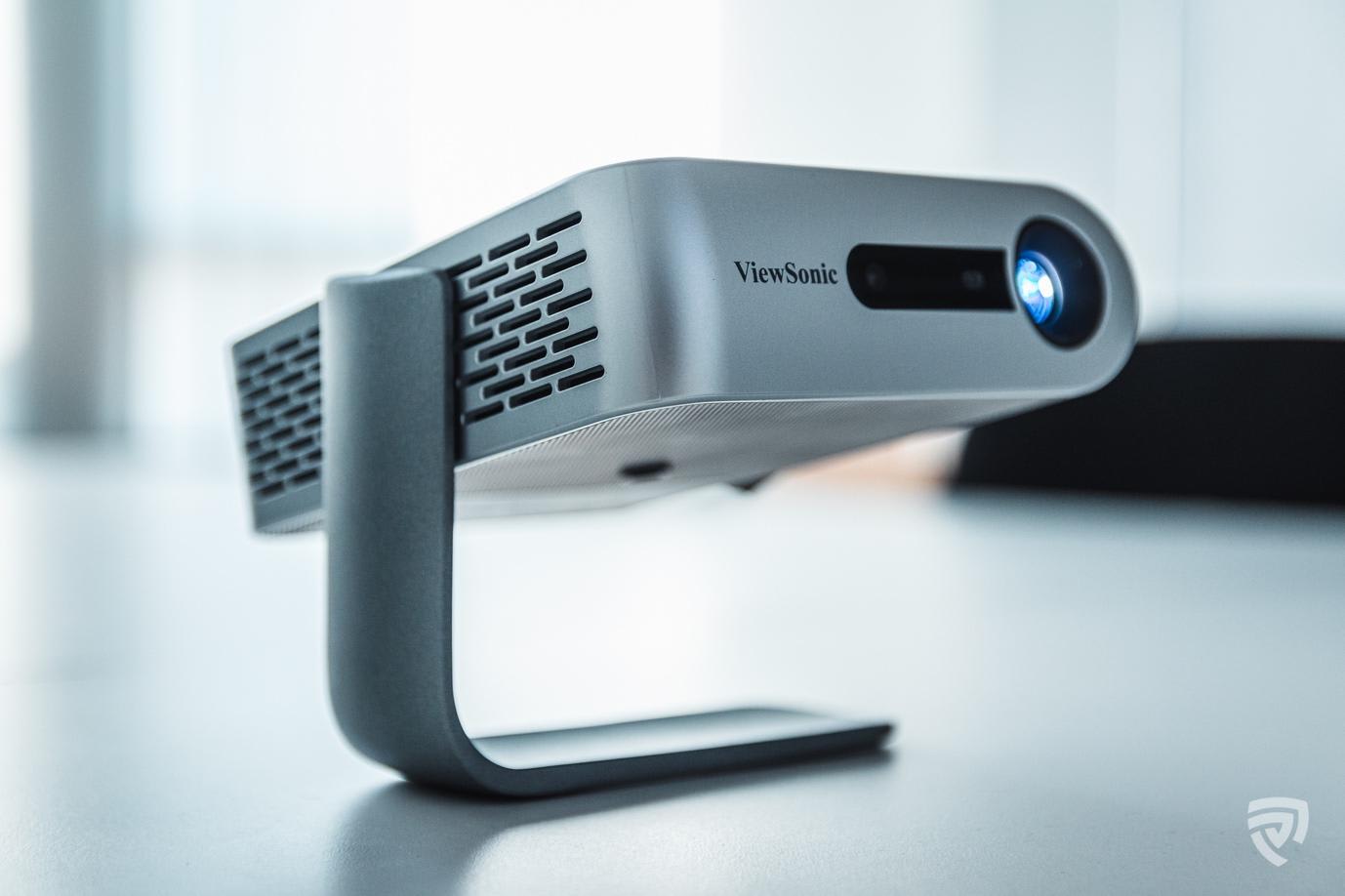 Today's projectors may have been affordable, but just like the way you purchase a smartphone or a laptop, there are a few things you need to consider before spending that hard-earned money of yours. So, consider these things below in order to get the most out of your projector.
a) Brightness & Resolution
It's crucial to determine the brightness of a projector used to cast an image onto the screen. If you are looking to purchase a video projector to cast a movie, the ideal rating of ANSI Lumens would be 5,000 and above for all LCD and DLP projectors. Meaning, they can last up to 5000 hours. But if the projector is mainly used for business purposes, a minimum rating of 1,000 ANSI Lumens would be a good start.
However, it's also advisable that you go for an LED projector. As mentioned above, LED uses less power, had sharper colour projection and is long-lasting with a rating of 30,000 hours, as compared to the other two types of projectors.
Also, take into consideration the usage of the projectors; if you are using primarily for PowerPoint presentations, look for projectors with SVGA quality at 800 x 600. But if you are projecting an image from a Blu-ray disc player, consider the one with 1920 x 1080 (Full HD) native resolution for displaying a 1080p format. Those who use DVD can go for the 1024 x 768. Buy a 4K projector that has a higher resolution of 4096 or 3840 x 2160 if you're a movie or game lover.

b) Connectivity
Just like any other electronic devices, connectivity matters when it comes to projectors. Especially those with VGA ports typically used on desktop PCs and laptops. Those with HDMI ports can be found in most modern projectors connected to high-definition devices, making them ideal for both a movie and game lovers. Some projectors also have the convenience of a wireless capability, where you can project an image without the need for a cable.
c) Aspect Ratio
The aspect ratio in question refers to the proportion between its width and height. There are generally three types of aspect ratios found in a projector - 4:3 (XGA & SXGA), 16:9 (1080p, HDTV) and 16:10 (WXGA & WUXGA). If possible, look out for projectors that contain 16:9 or 16:10 aspect ratios, with the former has already become an industry-standard in DVD, Blu-ray and HDTV.
d) Sound
If you're using it for business presentations, then the sound doesn't matter. If you're using it for home entertainment, you might want to check out those with quality built-in speakers that have reputable names, like one from Harman Kardon.
e) Convenience
Look out for a small, light projector that you can carry around wherever you go. This is especially convenient for young entrepreneurs who own multiple businesses and those who are always out for meetings.
Speaking of convenience, a pocket-friendly projector like ViewSonic M1 Mini would be the right fit for those who are constantly on the go. It's the kind where you can easily carry it in your backpack or even in your back pocket. Hence why it's perfect for young entrepreneurs and salesmen who are always travelling or out and about for meetings.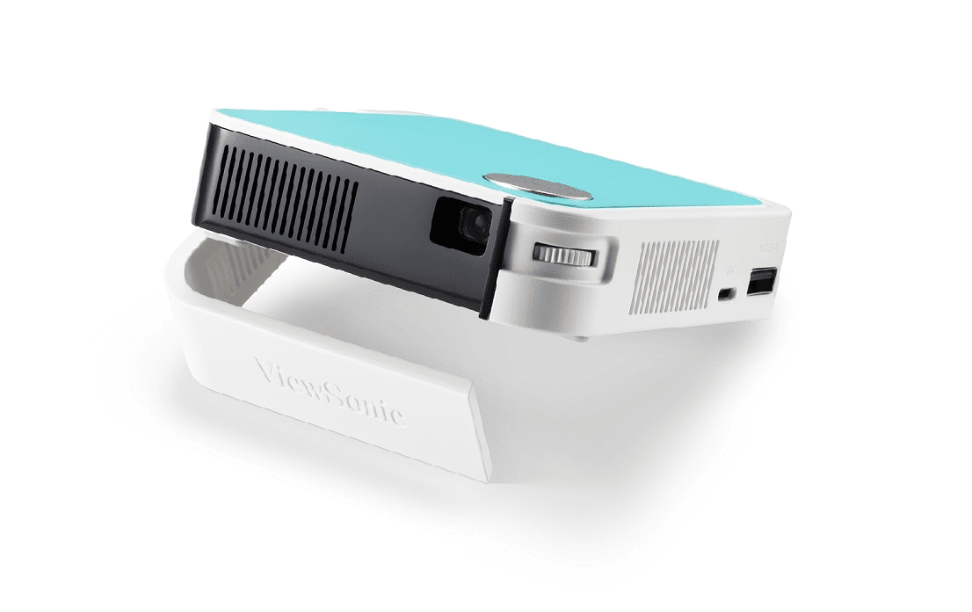 f) Multi-purpose
Each projector, depending on the brand and model, is usually designed for a specific need; high resolution for work presentations, or built-in speakers for movie-goers. If you are placing it at one place, typically at an office, or a home theatre, then get one with a specific function.
Nevertheless, they are typically designed for multi-purpose use. No matter what the size or resolution is, you can still use the projector for work or leisure. However, if you're going to take it out everywhere with you, then it's advisable you buy a portable one – they're lightweight, compact in size and comes with powerful features, like the ViewSonic's M1+. Besides, it makes a great and unique gift, too, especially for young entrepreneurs with start-up businesses.
g) Budget
Just like any other electronic devices, projectors also have different sets of prices. You may find a projector under RM 1,000 such as the Acer C200 model, which serves more as an entry-level projection system for casual uses.
A Full HD projector or even one with 4K image quality usually comes with a four-figure price tag. However, this Acer C200 has the same qualities for a much lower price tag.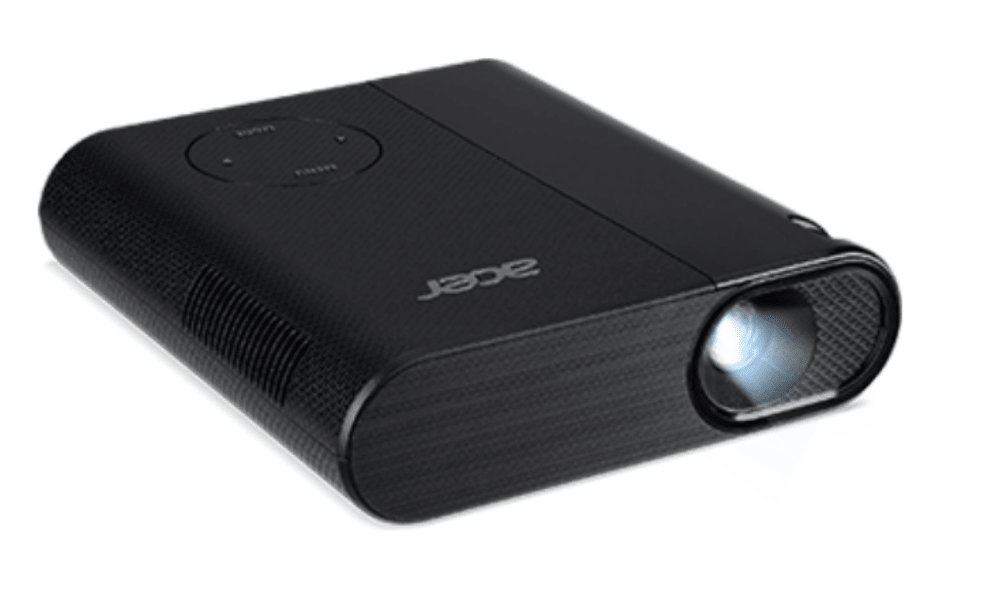 The Bottom Line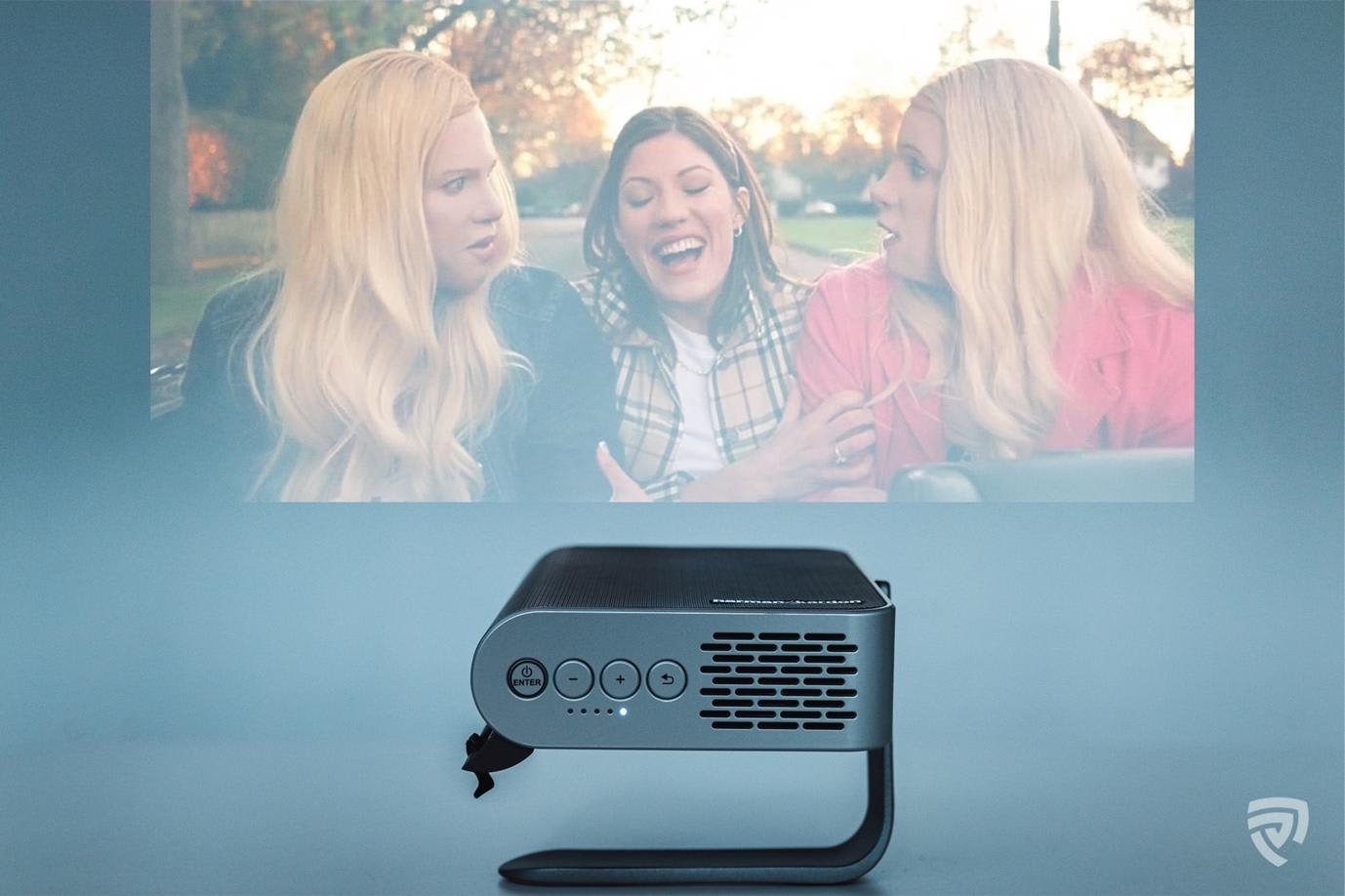 Now that you have an idea of what each type of projector brings to the table, you can choose one that benefits you the most, whether it's for work or for entertainment. But if you're still clueless, we'd recommend that you consider LED projectors. With their long lifespan, better image and colour quality as well as low maintenance, they're worth your money more in the long run.
Disclaimer: The pricing shown is just a good indication of how much these products are worth. The prices could change based on the e-commerce promotions that are going on. If some of the products are not available, do email us at [email protected] Thank you!
Like writing about great products? We're hiring! Learn how you can write for us!