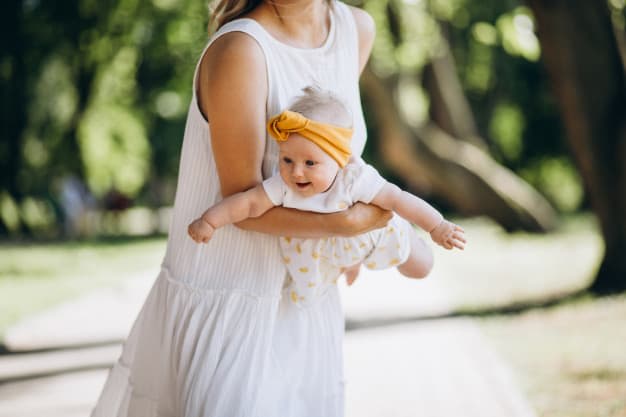 A baby's skin; what else is there to say other than their softness and well, delicateness? As babies' skin easily loses moisture, a brief sunny day out may cause their skin to dry, which can, in turn, lead to many discomforts. Additional, the harmful rays may hurt and damage your baby's skin.
Well, thanks to sunscreens, you won't have to fret as much.
Can you use sunscreens for babies under 6 months?
Babies have such thin, delicate skin, especially for those that are below six months of age and requires another form of sun protection rather than the typical sunscreens.
So, only use sunscreens specially formulated for babies when they really need to be out under the sun for awhile. Often, you should keep babies under shades as much as possible, and dress them in protective clothing to keep heat ray away!
Here are our top recommendations of sunscreen that are safe for your little tot!
Best overall sunscreens for babies
Price from RM29.50
Your baby's day out under the sun should start with Babyganics Sunscreen Lotion. Its formula effectively provides a reliable UV protection to your baby's delicate skin for as long as 80 minutes. Moreover, the hypoallergenic lotion is designed with a gentle formula of natural seed oil that'll keep your baby relaxed and calm. Just perfect for the sunny days!
Best sunscreen for babies with eczema
Price from RM85.00
Keep your little tot smiling all day under the sun with Aveeno Baby Zinc Oxide Sunscreen that is formulated especially for sensitive skin.
Naturally nourishing, this tear-free mineral sunscreen contains natural oats to help lock in moisture. Oats is also a naturally sourced ingredient that's fortified with zinc oxide which helps to provide strong sun protection for your baby's delicate skin all the way.
Best baby sunscreen without oxybenzone
Price from RM39.64
Thinking of baby sunscreens? Go for Think Baby Mineral Sunscreen. This sunscreen stick is formulated with 20% of zinc oxide to provide a healthy, broad spectrum of sun protection. Simply apply the stick onto your child's face and body and off they go!
Best sunscreen for babies with sensitive skin
Price from RM79.20
Keep your baby's sensitive skin hydrated with the best-selling daily-moisturising Mustela Sun Lotion that provides immediate and long-lasting moisture to the skin. Enriched with powerful plant-based ingredients, this lotion protects and strengthens a baby's delicate skin, leaving it silky-smooth along with a lingering fresh scent all day long!
Best water-resistant baby sunscreen
Price from RM100.50
Enriched with antioxidants and vitamin E, this gentle sunscreen for babies protects against free radicals, while its SPF 50+ shields against the UVA and UVB rays. It's also impervious to sand and perspiration aside from being water-resistant. Dermatologically tested, this product is free of parabens, oils, and fragrance, ideal for even the most sensitive skin types.
Best baby sunscreen with insect/bug repellent formula
Price from RM85.90
When you're out in the sun where all the crawlies are, Badger Organic Baby Sunscreen is your saviour. It offers a full broad spectrum of protection using only mineral zinc oxide as its active ingredient. Meanwhile, the ultra-moisturizing and soothing sunscreen is formulated with enriching sunflower oil, beeswax, and vitamin E to keep bugs away!
Best baby sunscreen stick
Price from RM49.98
What's a better sunscreen than one that is free of toxic and chemicals like Earth Mama Sunscreen? This face stick glides smoothly on the skin for easy application. Infused with organic calendula and soothing organic aloe, your baby's skin will always stay soft and moisturised. Best of all, it's suitable for anyone of all ages!
Best sunscreen without white cast
Price from RM85.00
A big hit in Korea, this baby sunscreen is infused with its key ingredient of mineral UV protection and panthenol to moisturize while soothing dry skin. Extra gentle on your baby's skin, Babience Baby Sun Cream will keep your baby content with a softer, irritant-free skin.
Best sunscreen with zinc oxide for babies
Price from RM98.30
Your little one needs the ultimate sun protection and CeraVe could give you all that. Containing three essential ceramides ingredients, this product provides your baby with a broad spectrum of sun protection from both UVA and UVB while helping to repair and restore the protective skin barrier.
Best sunscreen for babies with sensitive eyes
Price from RM35.00
Let your baby enjoy a day out in the sun with Coppertone's Water Babies Sunscreen lotion that contains a gentle, non-irritating formula for your baby's delicate skin. Clinically-tested, this sunscreen lotion penetrates into the skin quickly to provide broad spectrum UV protection while staying water-resistant for as long as 80 minutes!
Best sunscreen for babies spray
Price from RM108.90
Shield the little ones from overexposure to the sun all thanks to SebaMed's Sun Spray. With UVA and UVB Filter, this sun spray offers triple protection while utilising vitamin E to safeguards the skin against the sun damage and irritation. Paraben and alcohol-free, the spray is also formulated with natural Inulin and Lecithin ingredients to provide intense hydration while being water resistant!
Disclaimer: The pricing shown is just a good indication of how much these products are worth. The prices could change based on the e-commerce promotions that are going on. If some of the products are not available, do email us at [email protected] Thanks!