Baby wipes are convenient for baby's hygiene and moisturiser, being ideal for cleaning when you're on-the-go along with protecting their skin's health. Though baby wipe ensures quick and easy cleaning, some ingredients in it might be harmful especially for sensitive skins.
What are the safest baby wipes?
The typical baby wipes would contain the basic water, detergent and a moisturising agents, but the difference begins in the type of the ingredients used by each company.
Some harmful or detrimental objects are usually in the form of preservatives, Bronopol, DMDM Hydention, Parabens and Phenoxythelon etc. As a rule, baby wipes without any perfume or fragrant are the safest. That's because fragrant elements are toxic for a baby's sensitive skin. But, wipes that are fragranced by essential oils are also safe for babies.
Is Aloe Vera safe for babies?
Some baby wipes use aloe Vera instead of water, which is safe for certain skin types. While Aloe Vera is an excellent source of moisturiser, it might react unfavourably to very, very sensitive skin. So, even if a wipe has good ingredients and works for many, it is important to choose the wipe that'll work for your baby's skin type.
This selection of best baby wipes for sensitive skin will aid you to find the perfect one for your baby.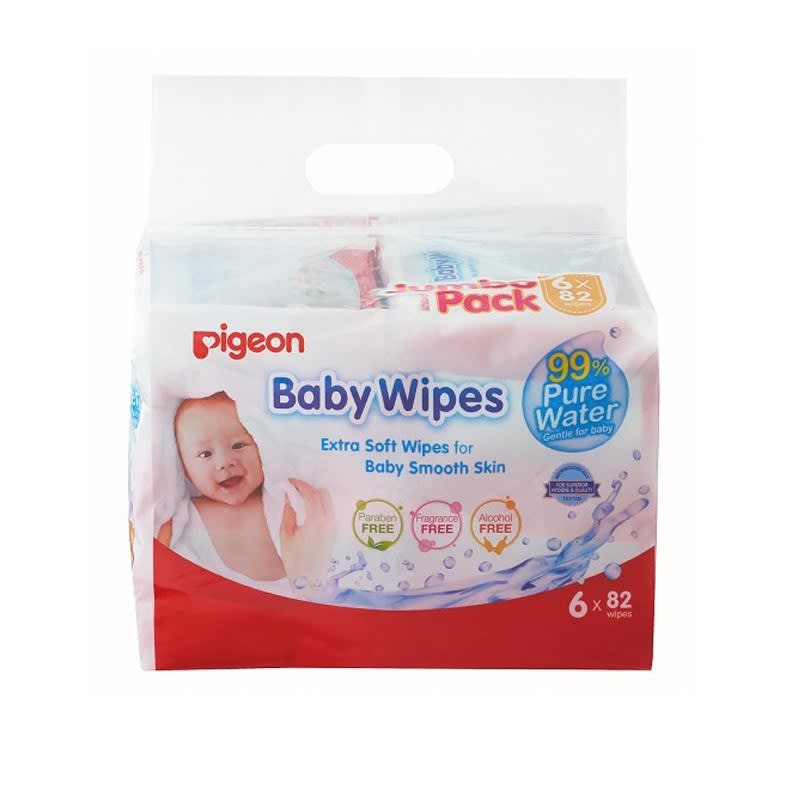 Pigeon Baby Wipes
RM 45.00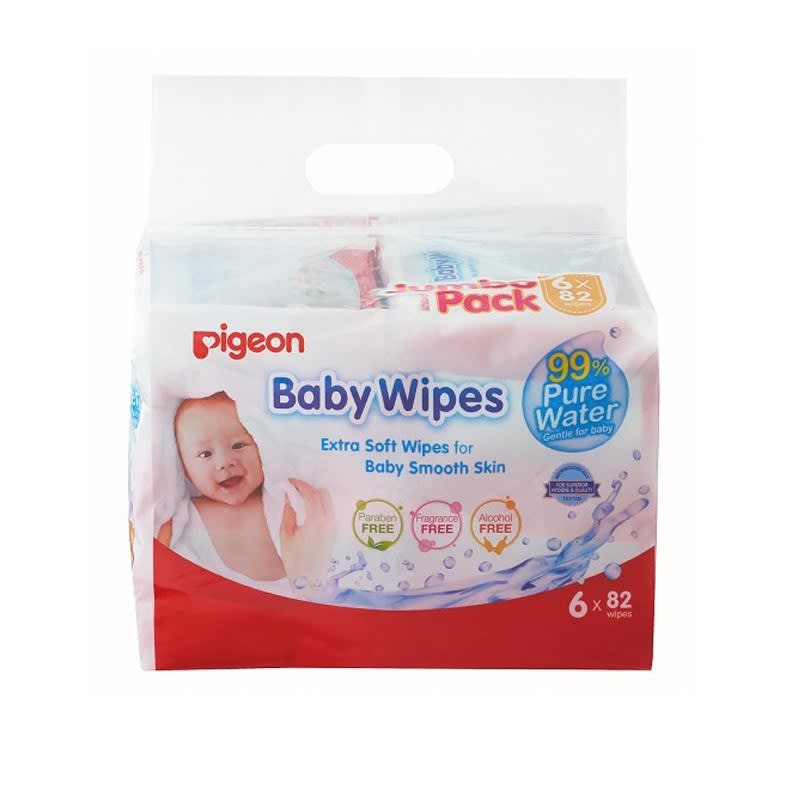 Safe and affordable, Pigeon's Baby Wipes is quite a real value for parents who just wants a no-fuss wipe. The wipes are made up of 99% of pure water and is free of most nasties such as paraben, fragrance and alcohol. As a result, the wipes are soft yet durable and soothing on your baby's skin without tearing and causing irritation.
---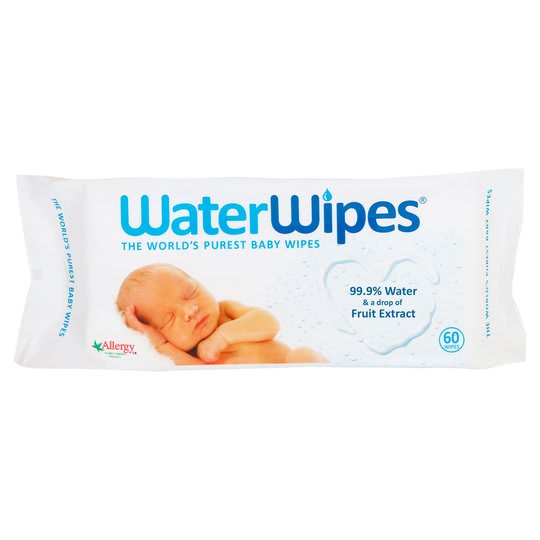 WaterWipes Baby Wipes Sensitive Skin
RM 45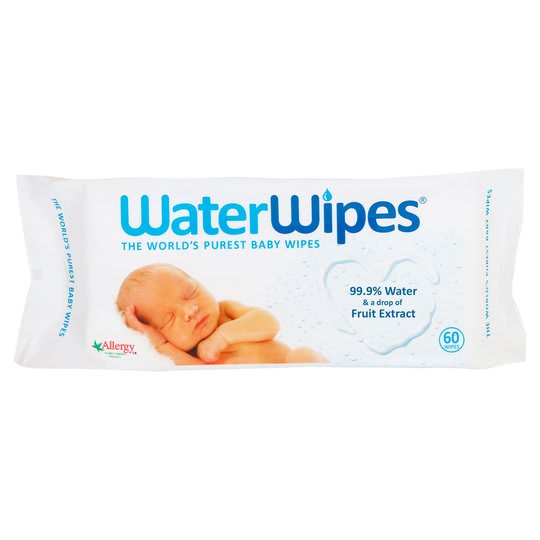 Those who'd like a purified option can get the WaterWipes Baby Wipes, which are made of 99.9% purified water, and 0.1% Citrus Grandis extract which is from grapefruit seed. Allergy UK even approves and rate the wipes as allergy- free and is safe from many other allergies including diaper rash.
---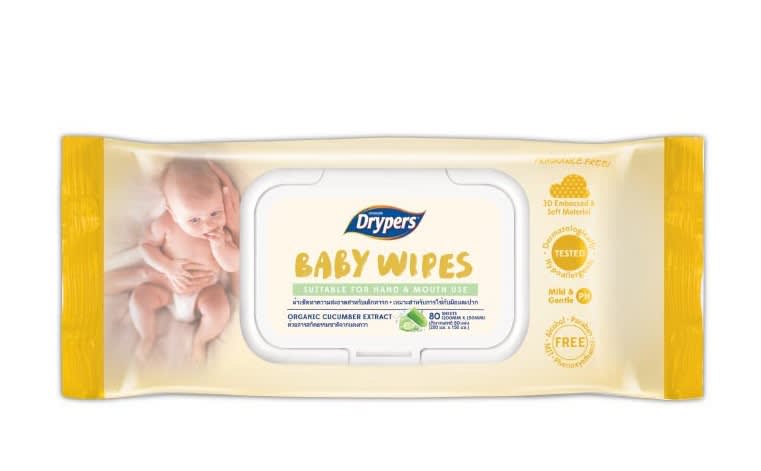 Drypers Baby Organic Wipes
RM 6.5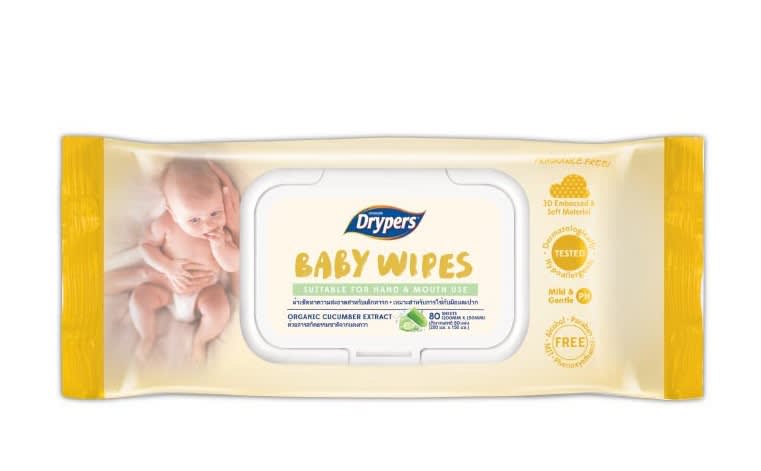 Drypers's Organic Baby wipes are free of Alcohol, Paraben, MIT and Phenoxythanol, things that all skin types do not like. These hypoallergenic wipes aids sensitive skin with its formula that's made of organic cucumber extract for a soothing application.
Meanwhile, its Oat Kernel extract properties act as a moisturising agent. The wipes are safe to use even on the mouth.
---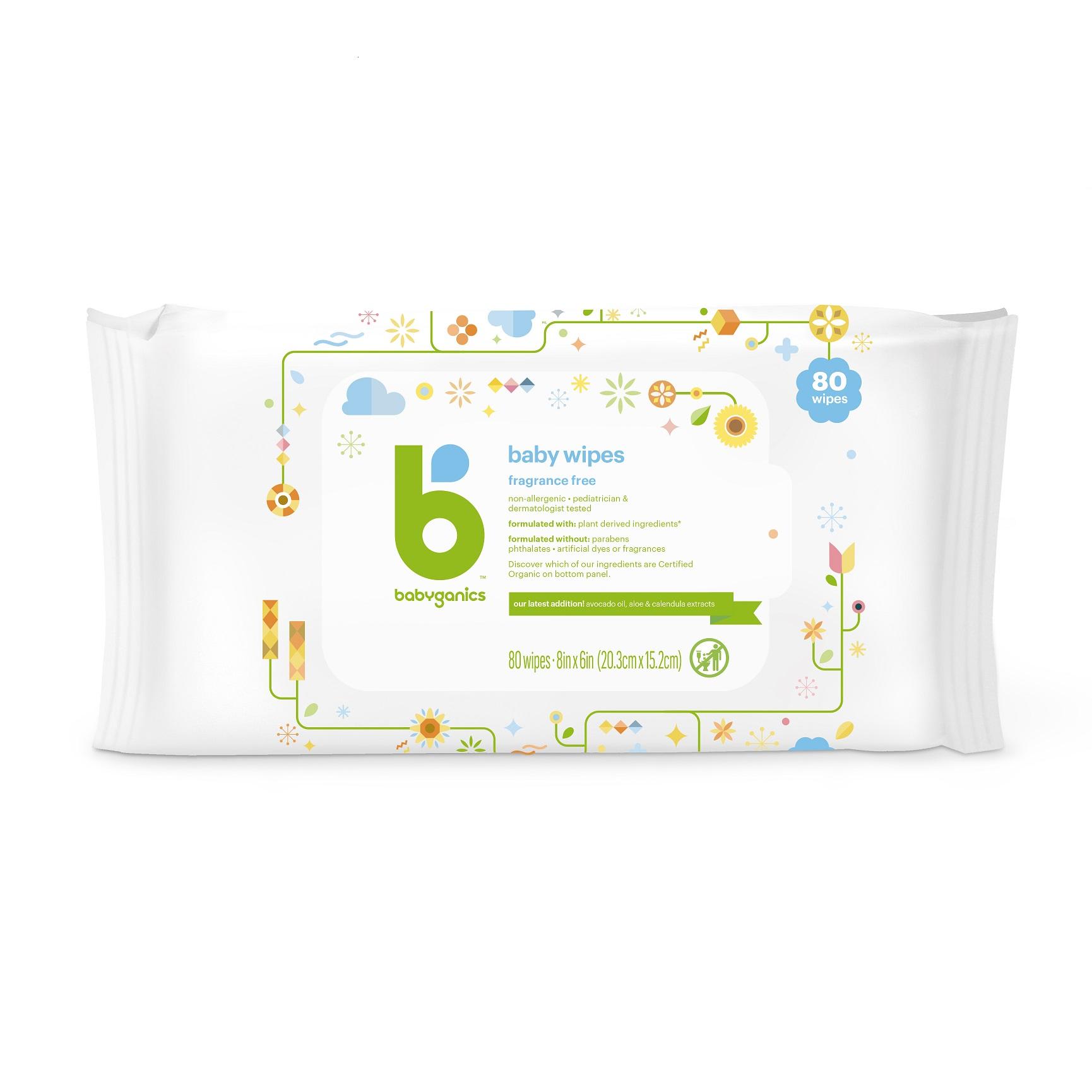 BabyGanics Fragrance-Free Wipes
RM 45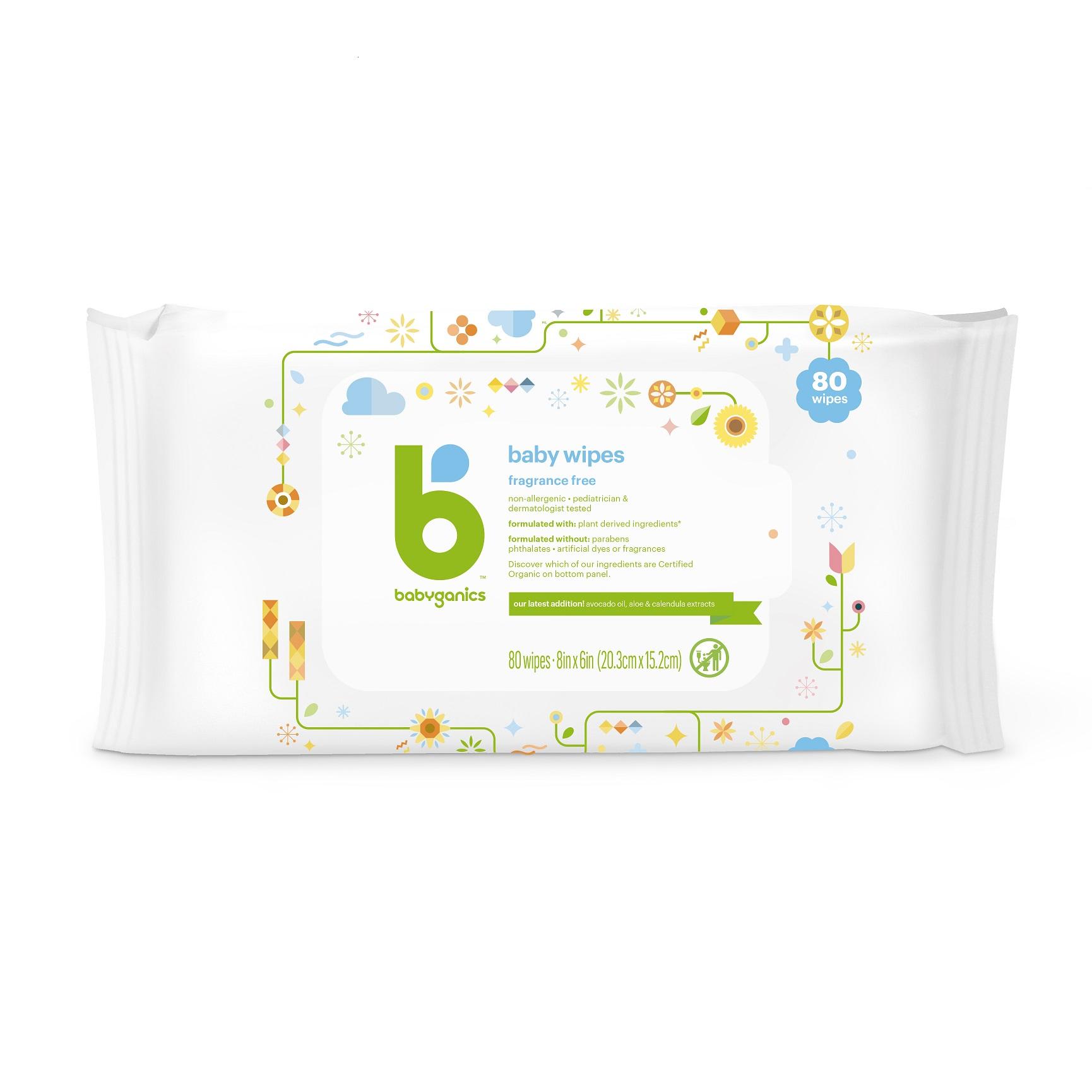 The face is the most sensitive part of the body, let alone on a baby's skin which is ultra sensitive. BabyGanics offers their fragrance and paraben-free wipes which will also gently nourish as it cleans the face.
Made and formulated with a NeoNourish Natrual Seed Oil Blend, the wipes provide antioxidant protection as well as support development to the skin.
---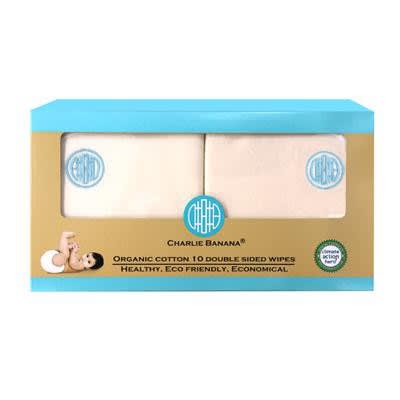 Charlie Banana Reusable Organic Cotton Wipe
RM 99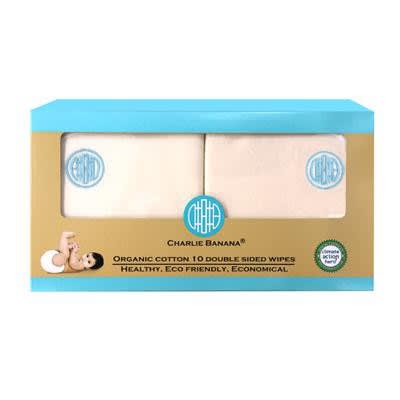 Cleaning up after a baby can leave a big mess especially when you're on-the-go. For parents who are concern about leaving too much behind on earth can opt for Charlie Banana's Cotton wipes. These wipes are double sided; one side is 100% organic cotton while the other is soft fleece.
Made without any chlorine, plastic, paraben, dye, and perfume, you can be sure that these do not irritate the skin. All you need is warm water for cleaning up anything including spills as well as soothing a feverish child.
---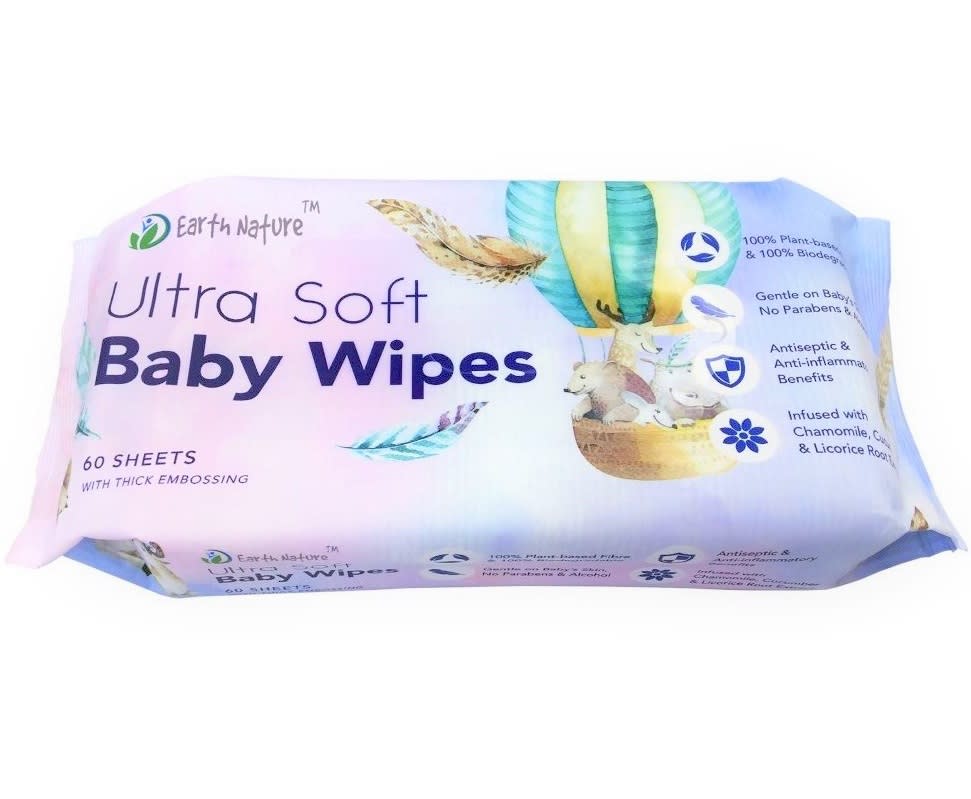 Earth Nature™ Ultra Soft Biodegradable Embossed Baby Wipes
RM 40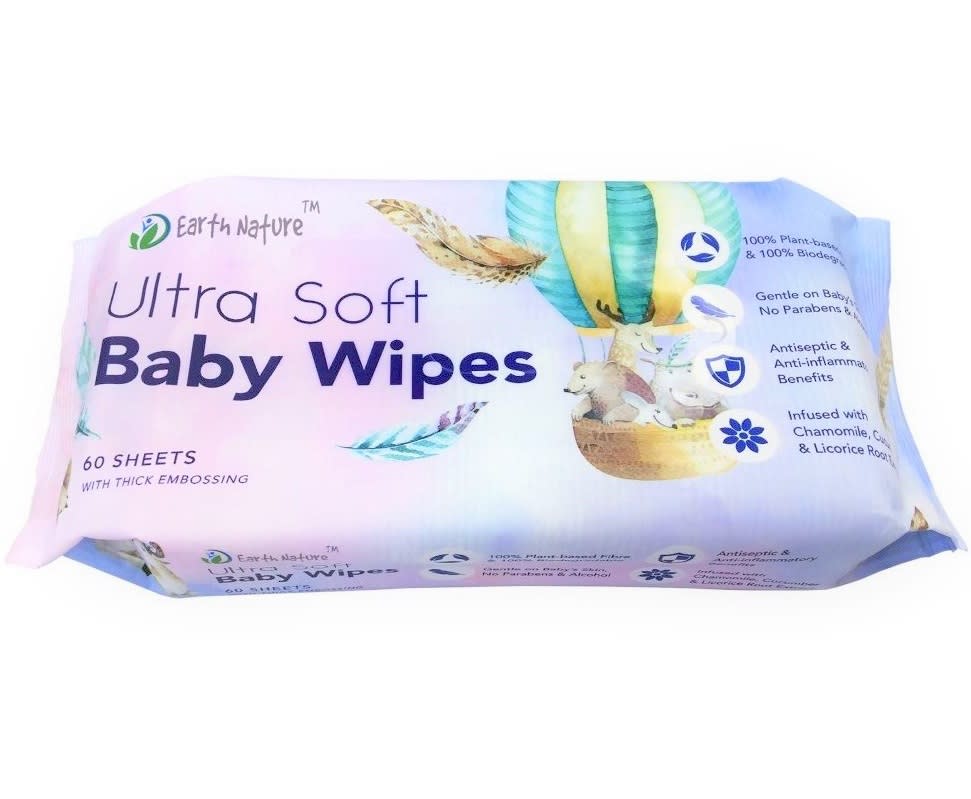 Have you thought about the waste you leave behind when cleaning up after your child? Earth Nature's biodegradable baby wipes are not only best for your baby's sensitive skin but also for the nature as it contains a 100% plant based fiber.
This means the wipes are dissolvable into the soil and does not use chemicals like Parabens and Alcohol to keep your baby's skin safe.
The wipe comes in thick embossed sheets that are infused with cucumber, chamomile and licorice root's extract. Its inflammatory and antiseptic effect will soothe your baby's sensitive skin especially if they have diaper rash.
---
K-Mom Natural Pureness Premium Baby Wet Wipes Embo
RM 16.9
Diaper rash is a common incident that occurs as a result of bacteria infection, chaffing, irritation from stool or urine and more. If not chosen carefully, baby wipes can worsen the state of diaper rashes.
Filling up 99.8% of K-Mom's Natural Pureness Premium Baby Wet is water and is also free from harmful chemicals such as Paraben, Alcohol and fragrant. Hence, it's perfect for not irritating diaper rashes any further.
The core ingredients of the wipes are all natural and organic ingredients. It contains peppermint, calendula, chamomile and Aloe Vera, which have anti-bacterial effect while being able to moisturise and soothe skin that already has diaper rash.
---
Disclaimer: The pricing shown is just a good indication of how much these products are worth. The prices could change based on the e-commerce promotions that are going on. If some of the products are not available, do email us at [email protected] Thank you!
Like writing about great products? We're hiring! Learn how you can write for us!