As an expecting parent, your exhaustive shopping list might include diapers, toiletries, and so on. But what about baby oil? While baby oil is not an essential skincare product you will need for your baby, it certainly is a good addition for all the benefits it can bring.
Babies have delicate skin that is different from adults and thus, is unable to absorb oil as nicely during the first few weeks. But doctors do recommend mothers massaging their babies with oil. That is because massaging is believed to boost muscle strength and stimulate bone development.
As oil allows easier gliding on the baby's body, it is preferred to any other skincare products. The skin-to-skin contact too is a special bond between the baby and the mommy.
When can you use baby oil on a newborn?
While there is no clear cut guideline on when to start using baby oil on your newborn, experts recommend parents avoid using baby oil until their newborn is one month old (or longer for premature babies).
This is due to the fact that the top layer of a baby's skin is thin and may be easily damaged. Baby's skin will mature over time within the 1st month and develop its own protective layer. Hence, it is advisable to start using baby oil after your baby is one month and above.
Should your baby has any specific health conditions, do consult your pediatrician prior to use.
Should you use baby lotion or baby oil for newborn?
Whether you want to use baby lotion or baby oil on your newborn depends on for what purpose you aim to use it for. If you are looking to moisturise your baby's skin, you may use baby lotion, whereas baby oil is mostly used for massaging purpose.
However, it is imperative to understand that during the 1st few weeks, baby's skin is too delicate and does not absorb well. If you are planning to use either one on your newborn, use it sparingly.
All in all, screen the contents in the lotion or oil and be sure the ingredients are not harmful to your little one. Be it baby oil or baby lotion, try applying a small portion on your baby and wait for 24 hours to be clear of any allergic reaction.
---
Below are some of the best baby oils you can get today.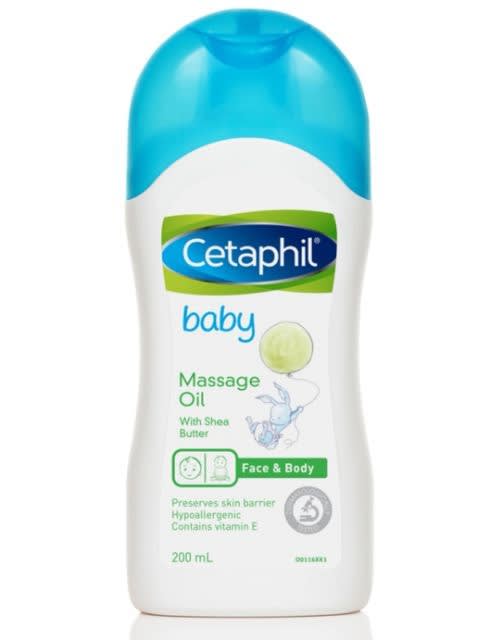 Cetaphil Baby Massage Oil
RM 43.9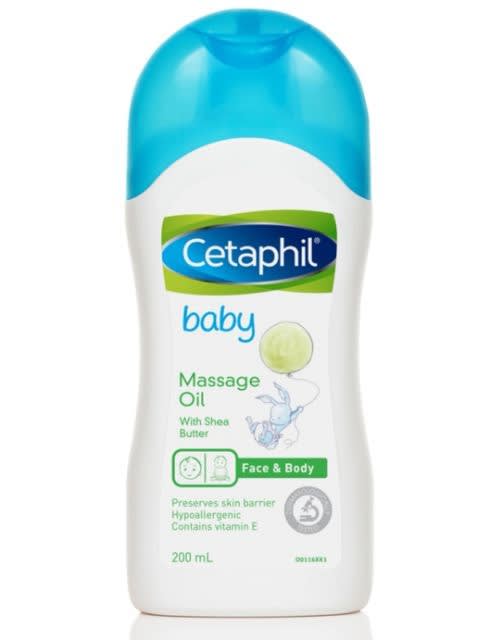 Cetaphil is a renowned delicate skincare brand - which is why we consider it a safe bet for your baby's delicate skin. The massage oil is formulated with shea butter and vitamin E to keep your baby's skin soft and nourished.
It helps preserve a baby's skin barrier and can be used on the body, scalp and face. Just be sure to massage gently with care to avoid stinging in your baby's eyes.
---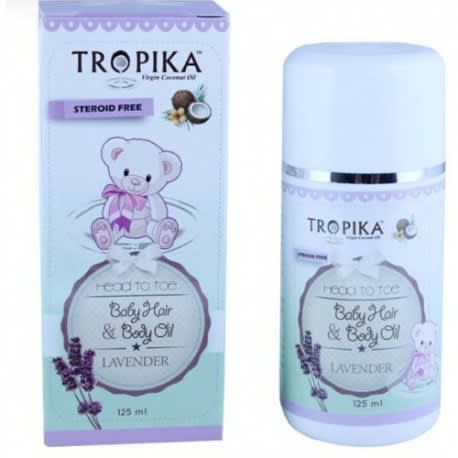 Baby Hair & Body Oil Lavender Tropika
RM 40.35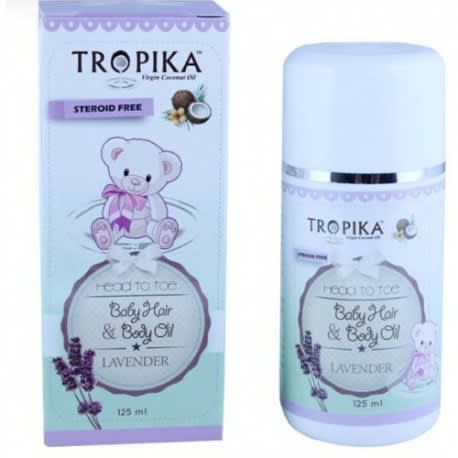 This baby oil from Tropika contains 100% Virgin Coconut Oil (VCO) without harmful chemicals. Its unique VCO formula penetrates deeply into the baby's skin to help protect it from bacteria. Additionally, it can be used on your baby's hair for hair nourishment and growth. As a therapeutic feature, its lavender aroma is great for calming your baby.
---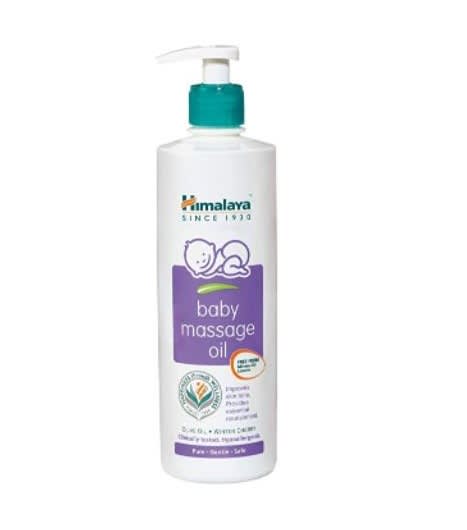 Himalaya Baby Massage Oil (500ml)
RM 33.7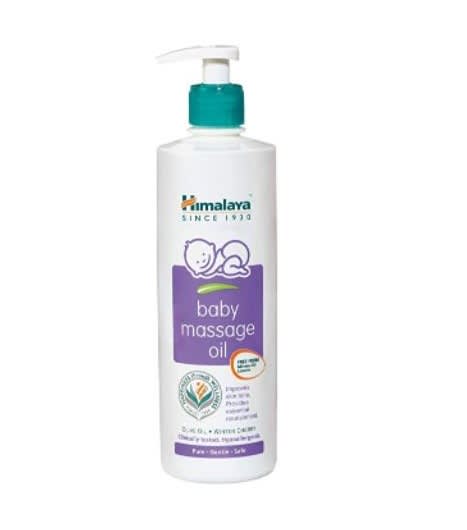 Himalaya products are the frontliners for contemporary ayurvedic products in the market. As key, herbs are essential must-haves in an ayurvedic product, and that's what Himalaya products have.
The brand offers this baby massage oil which contains olive oil and enriched winter cherry acetate (or the ayurvedic term ashwagandha). It's clinically proven to be mild enough and safe for use on babies as winter cherry is meant to improve skin tone. You can also use the oil either as a massaging oil or after bath as a moisturiser.
---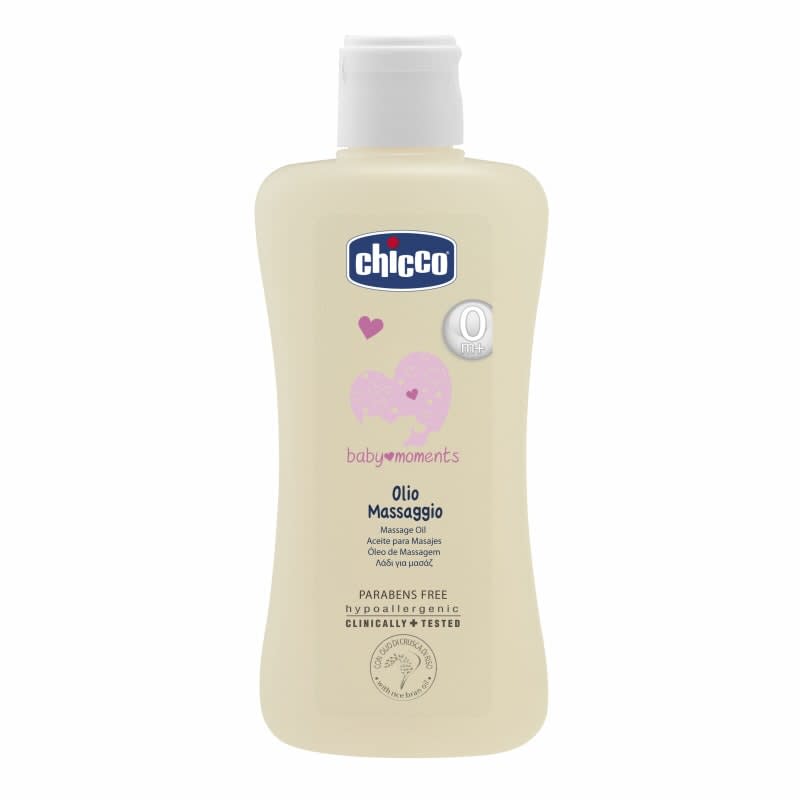 Chicco Baby Moments Massage Oil
RM 42.9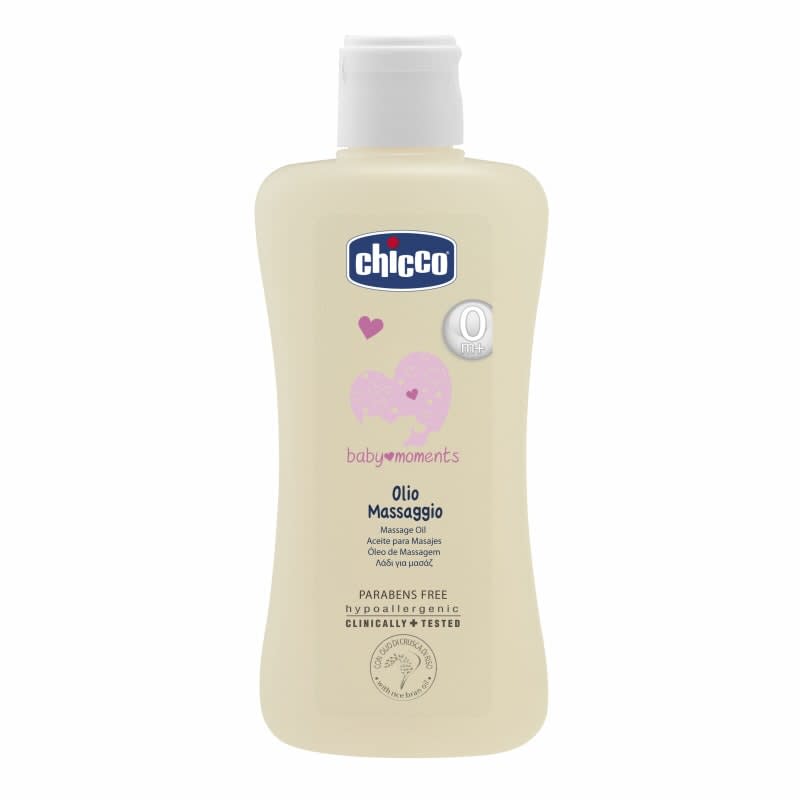 This baby oil hails all the way from Italy under stringent quality control, and it's now available in Malaysia. With this oil, you can bond with and give your newborn a soothing massage without worrying about your baby's sensitive skin.
Specifically for massaging, the oil's key ingredient is rice bran oil which works by balancing the moisture content of a baby's skin in a natural way at a skin-friendly pH level.
---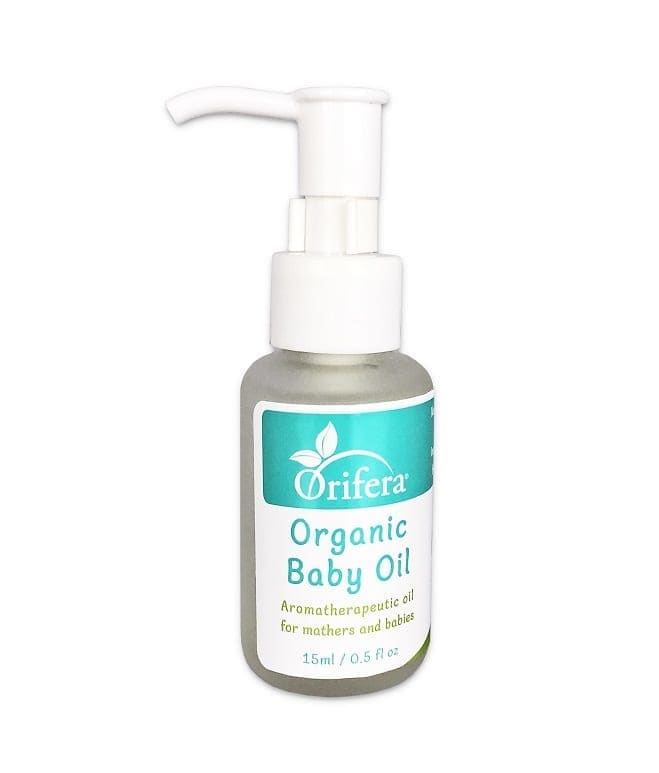 Orifera Organic Baby Oil
RM 23.00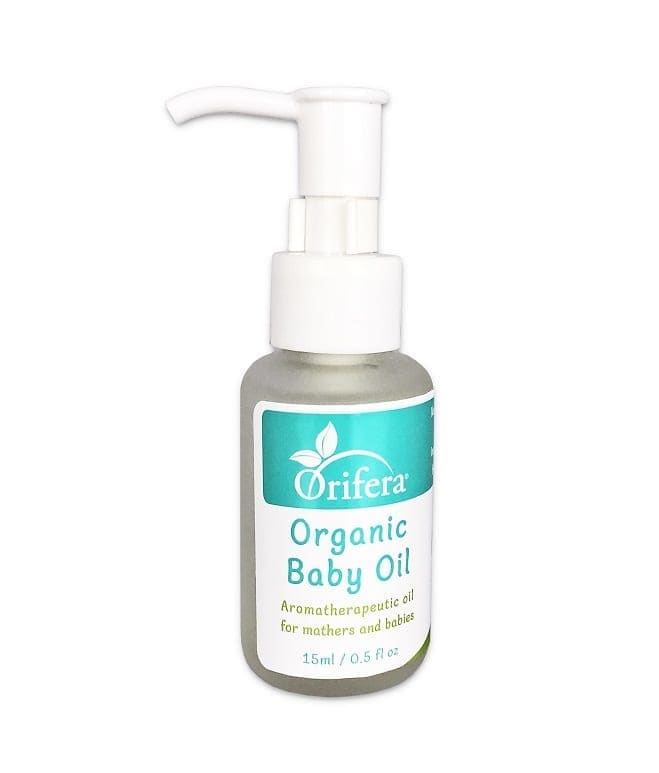 Things can get a little tricky when it comes to treating skin conditions like eczema as not all types of oil can be used for such conditions. One of the best oils you can get is virgin coconut oil (VCO), which has been highly commended in improving eczema by preserving the skin's natural barrier.
Orifera Baby Oil is made of certified organic VCO and is suitable for eczema. It's also recommended for other conditions like nappy rash, baby acne and even cradle cap.
---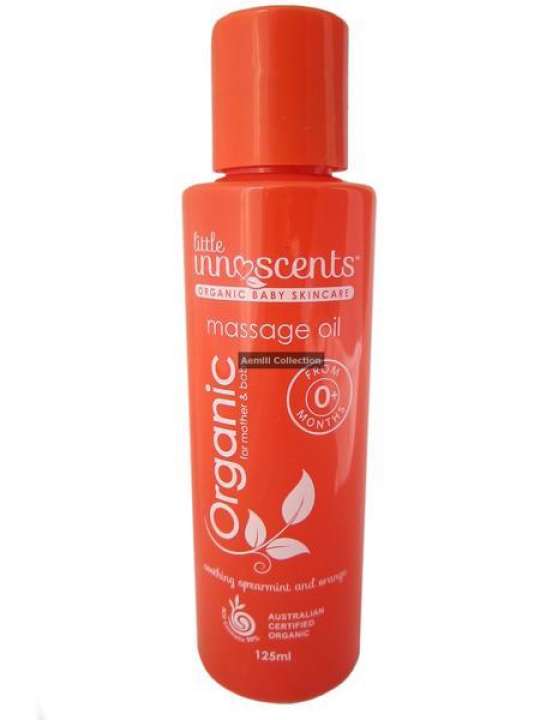 Little Innoscents Massage Oil
RM 51.21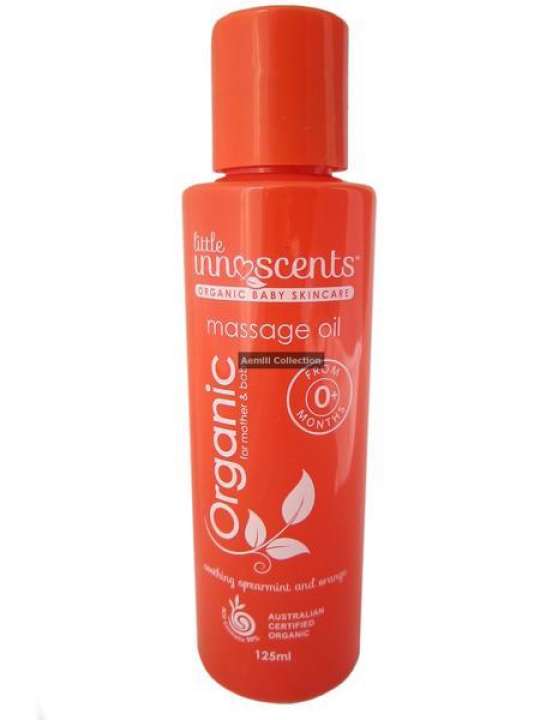 If you need a baby oil that is suitable for a newborn with dry and sensitive skin, this product is the perfect choice. Originating from Australia, it is a mixture of sunflower oil, jojoba oil and carrier oil with a few therapeutic essential oils such as lavender and spearmint oil.
Moreover, it carries deep hydrating properties which work best for dry skin and other childhood skin conditions such as dermatitis and psoriasis.
---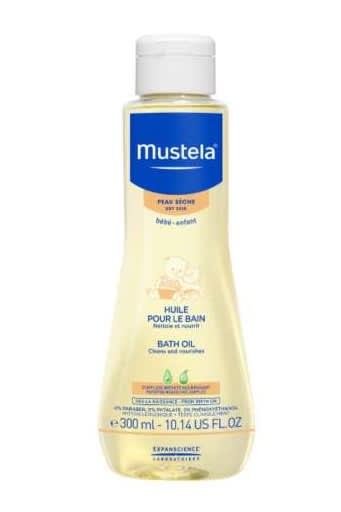 Mustela Bath Oil 200ml
RM 51.28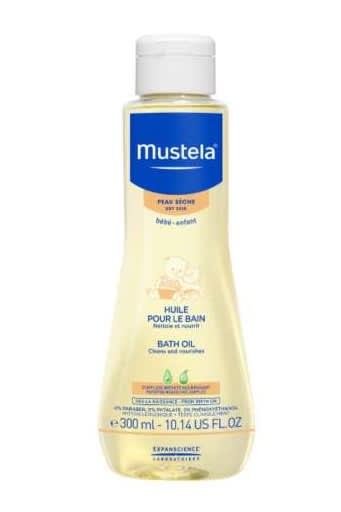 Newborn with skin-peeling is quite a common condition that occurs when a newborn is going is coming out from the mother's womb to the outside world. You can try adding this bath oil from Mustela to make bathing time less drying to protect baby's peeling skin.
It contains sesame oil, chamomile oil as well as avocado perseose that works by preserving skin barrier and its cellulose richness. You can also use it as a cleansing oil to neutralise harsh chemicals that might make your baby's skin dry and peel.
---
Weleda Calendula Baby Oil
RM 118
If you are looking for a baby oil that works beyond its massaging and moisturising purposes, try this oil! It has mild formulations with sesame oil and calendula oil which contains soothing effects on the baby's skin.
You can use it for massaging, as well as cleansing the nappy area. Additionally, for dry skin problems, just add a few drops of oil to bath during your baby's bathing sessions.
---
Disclaimer: The pricing shown is just a good indication of how much these products are worth. The prices could change based on the e-commerce promotions that are going on. If some of the products are not available, do email us at [email protected] Thanks!
Like writing about great products? We're hiring! Learn how you can write for us!