As much as you love it, you can't breastfeed your baby forever. With that, we turn to either keeping breast milk in packets or baby formula into bottles. And we are sure that by now, you would've noticed that your little tot does not gulp everything down at once.
Enter baby bottle warmers. You may want to keep it simple by resting the bottle in a bowl of hot water. But with a warmer, they have features like warming liquids at the right temperature and with a timer. Not only that, some do heat up food as well.
It's an investment you'll make in exchange for more precious time saved. Thereby, we've done some research to give you this list of the best baby bottle warmers available.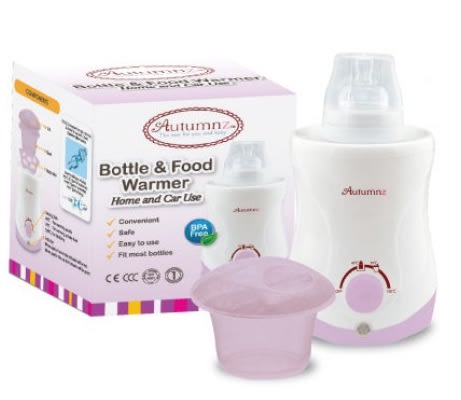 Autumnz Car & Home Bottle Warmer
RM 65.5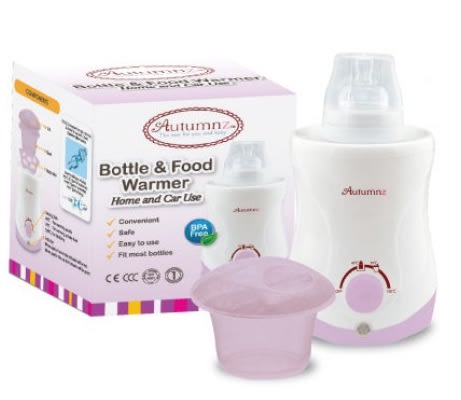 This warmer is definitely one for the mother on-the-go, as you can use it in your car or home,– whichever you prefer.
All you need to do is add some water and adjust the setting. It can heat up milk as well as keep it warm automatically, which is great for those who are driving. Ideal for long journeys in the car!
---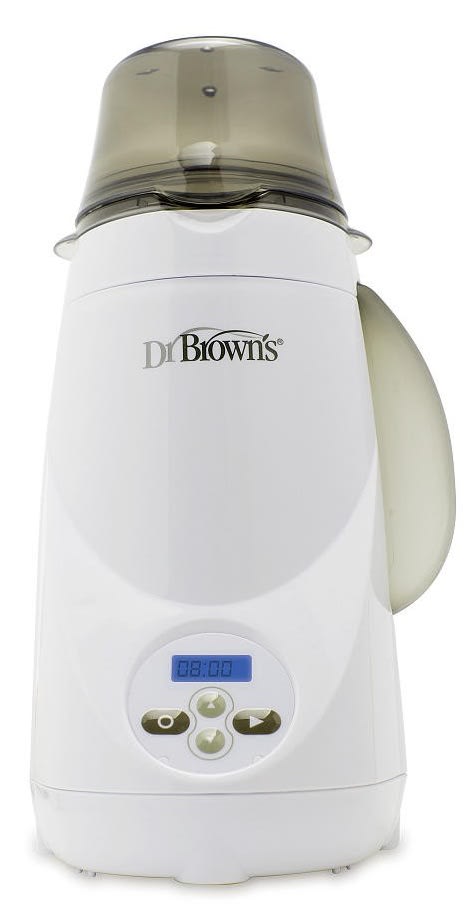 Dr. Brown Deluxe Electric Bottle & Food Warmer
RM 339.15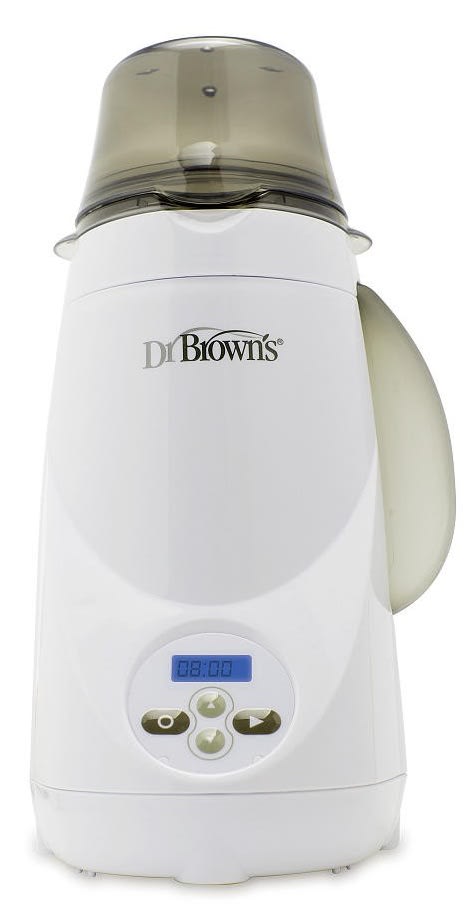 A highly commended product from Dr Brown, this warmer is worth the money you put into. It basically utilises steam heat to warm bottles speedily. Besides baby' bottles, you can also heat up food jars with its size-adjustable basket, which means it's also perfect for different sized bottles.
This unit is equipped with an easy-to-operate LCD control panel and cycle memory. You can even programme it with your preferred heating time for added convenience!
---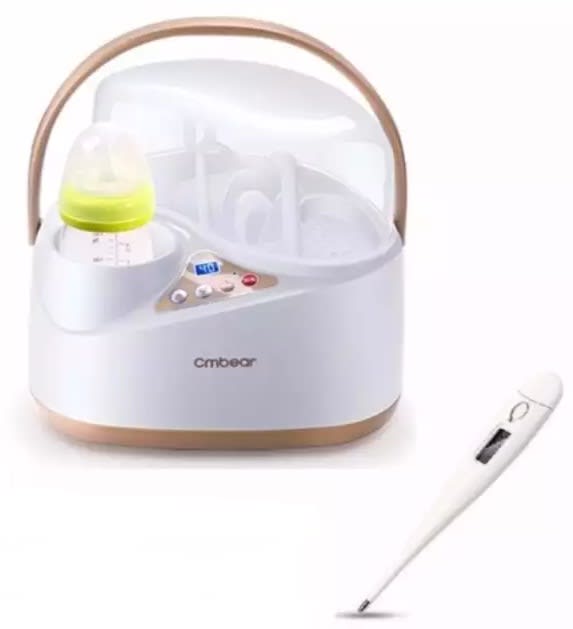 GTE Large Capacity Multifunctional Warmer
RM 90.5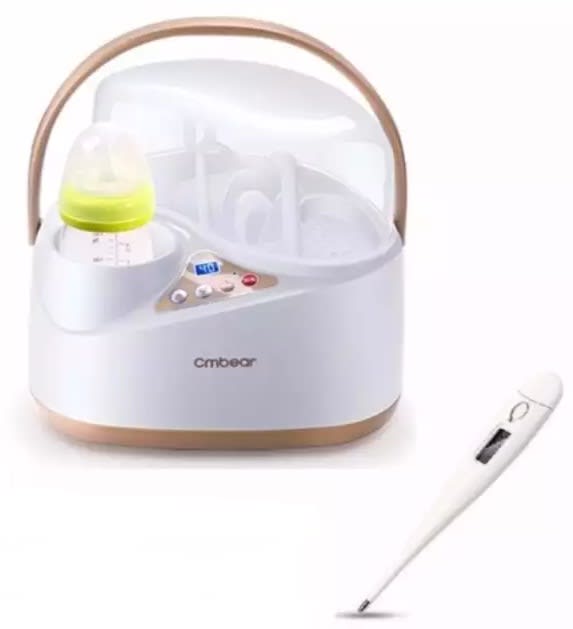 This warmer from GTE can be uses for 4 different functions. Use it as a warmer, steriliser, re-heater and a juicer too. The best part? You can sterilise and warm bottles at the same time!
It uses microcomputer technology with a high precision temperature probe that gives its user the convenience to adjust the temperature.
---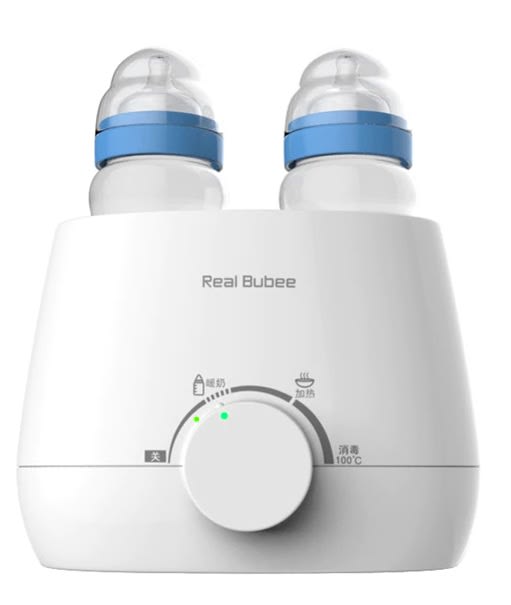 Real Bubee Electric Double Bottle Warmer
RM 43.5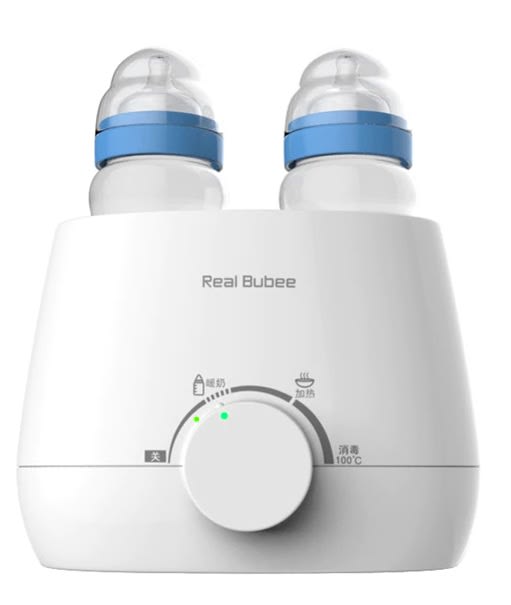 Being blessed with twins is no doubt, double the joy. It also –unfortunately, double the expenses too. This double bottle warmer from Real Bubee will definitely come in handy to satisfy your twins at a reasonable price.
It adopts a constant-temperature technology to heat two bottles of milk at once in a rapid and uniform manner.– Just put in the bottles, adjust your preferred temperatures and you are good to go.
---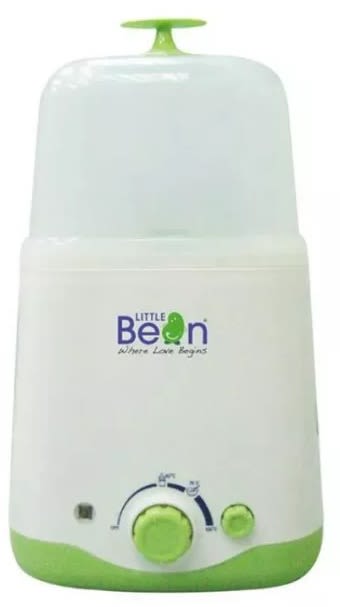 Little Bean 2 in 1 Compact Sterilizer & Warmer SC210A
RM 87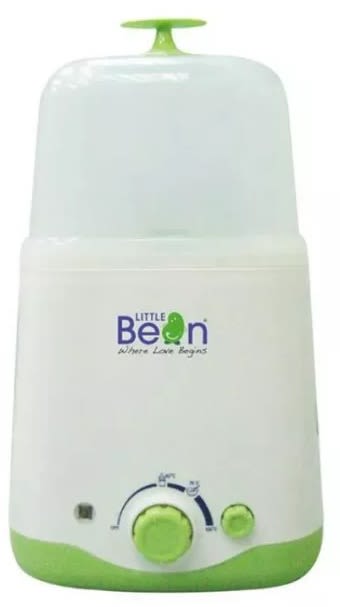 Are you looking for a compact unit that saves space and gives you more for your money? Opt for this dual function warmer from Little Bean, which is also a steriliser.
Harnessing its power from PTC heating technology, this enables the warmer to quickly yet safely heat milk in an energy-efficient manner. If you're concern about bacteria forming, the steriliser will do just the trick right away.
---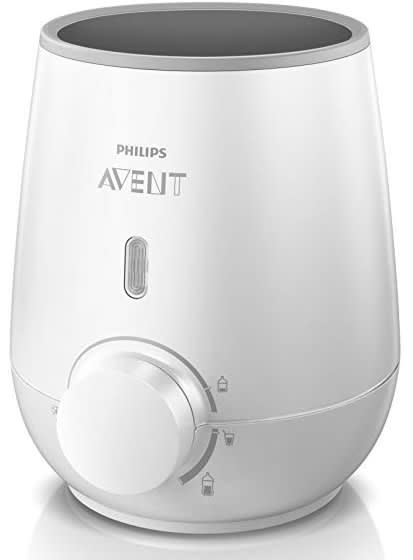 Phillips Avent Fast Baby Bottle Warmer SCF355/00
RM 169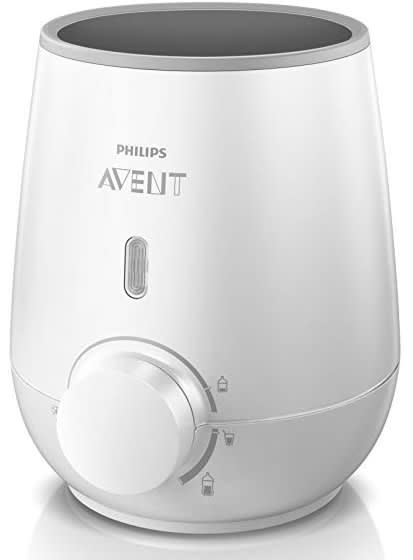 Filled with all the nutrients a baby needs, breast milk is definitely the top choice for mothers to feed their child with. Should you want to save that breast milk for later, you can warm it up safely with the Phillips Avent Fast Baby Bottle Warmer. It uses warm water for gentle and even heating – to maintain the quality of the milk without hotspots.
It comes with a separate defrost setting which –allows you to heat frozen milk directly from the freezer. Using an average of three minutes to heat medium-sized bottles, this warmer works wonders to heat glass bottle too.
---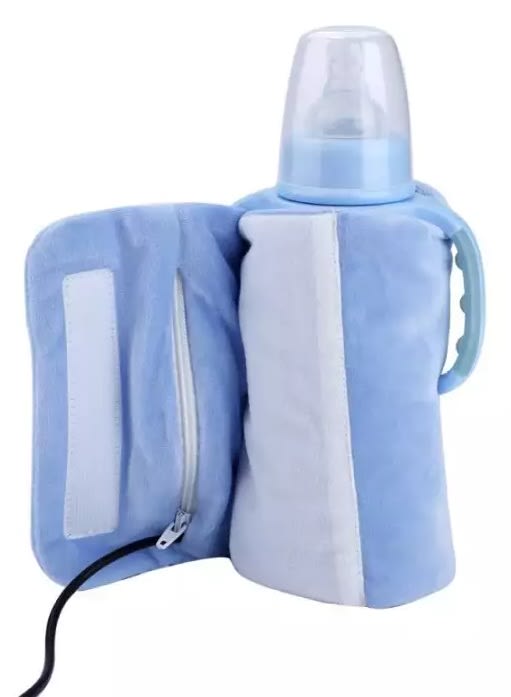 USB Portable Travel Infant Feeding Warmer Heater
RM 28.9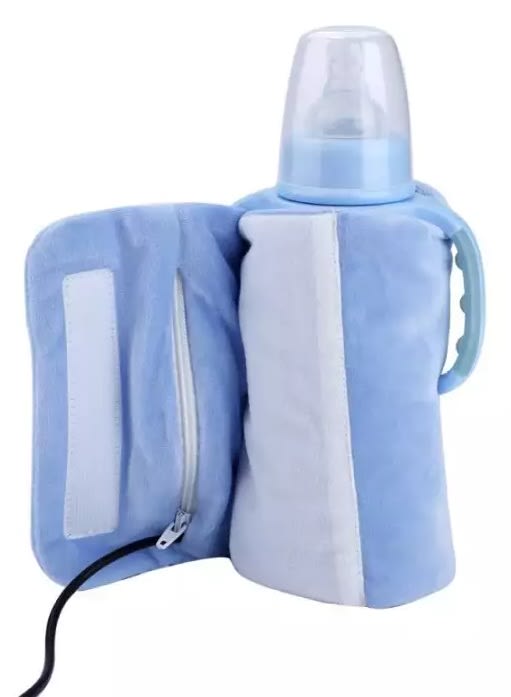 This USB-powered warmer that looks like an electric blanket is perfect for those who are travelling whether by land or air. Simply connect it to a USB-port and you are good to go. It is lightweight enough to be carried around, and also compact for easy storage.
---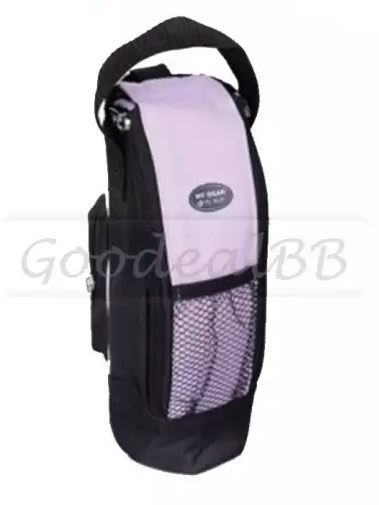 My Dear Electric Baby Bottle Car Warmer
RM 60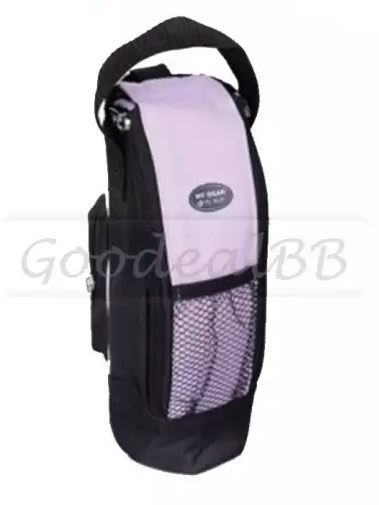 Are you looking for a warmer to keep in the car separately? Consider the My Dear Electric Baby Bottle Warmer, which has a wrap-like pouch to fit in bottles of all sizes. With a high quality universal 12V temperature programmer, you can use this warmer to heat other liquids such as coffee and juice too.
---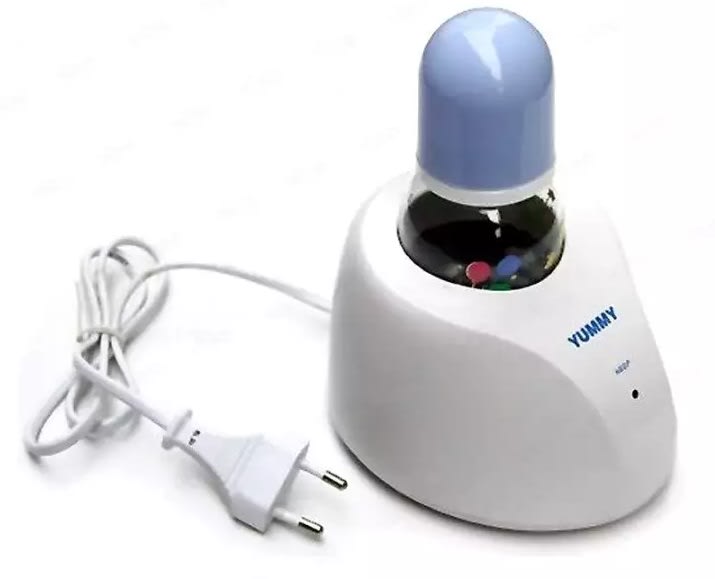 Yummy Infant Bottle Warmer
RM 29.9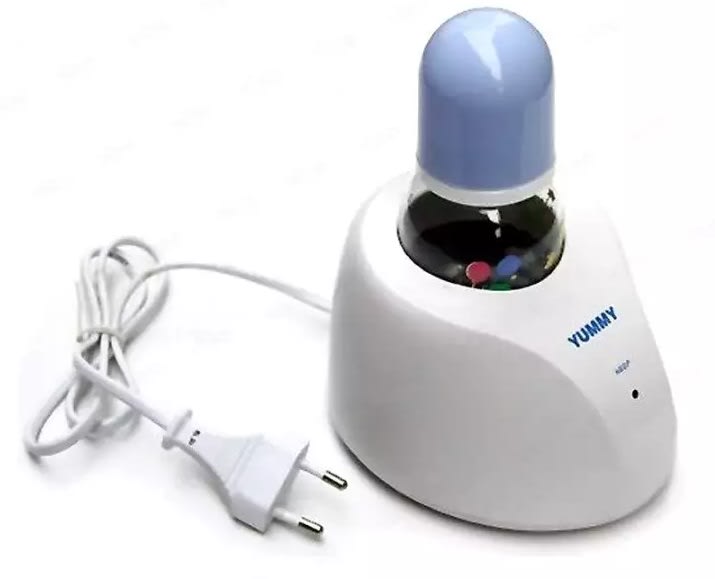 Save yourself the hassle of needing more water to heat up milk with this warmer from Yummy. That's because the Yummy warmer functions with an automatic thermostat to provide efficient heating which is suitable for both baby milk and food.
How the warmer works is that it utilises temperature protection function to facilitate the heating process no matter solid or liquid. It also provides an easy-to clean design.
---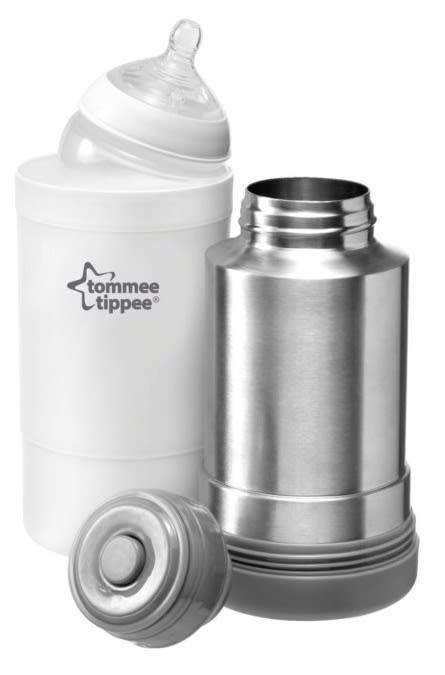 Tommee Tippee Closer to Nature Travel Warmer
RM 84.9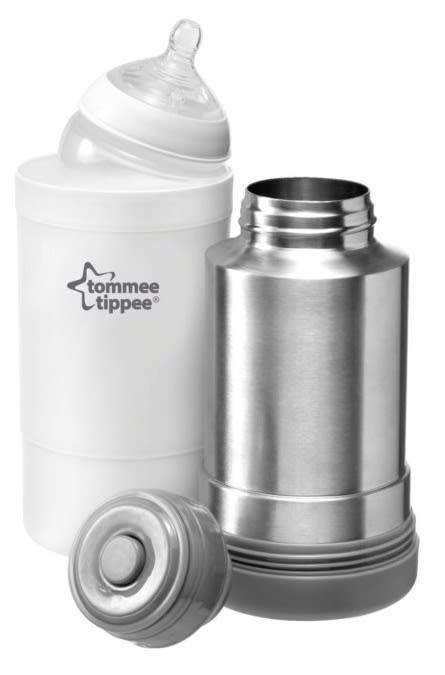 Unlike many modern bottle warmers, this one from Tommee Tippee is a great choice for those who are on-the-go especially since– you don''t need electricity to power it.
All you have to do is fill make sure the stainless steel flask is filled with boiled water,. When it's time, pour the hot water from the flask and into the upturned frosted container with a bottle in it. The warmer is highly compact and portable with a secure fasten lid to avoid water from spilling or leaking, making it great for travelling parents.
---
Disclaimer: The pricing shown is just a good indication of how much these products are worth. The prices could change based on the e-commerce promotions that are going on. If some of the products are not available, do email us at [email protected] Thanks!
Like writing about great products? We're hiring! Learn how you can write for us!