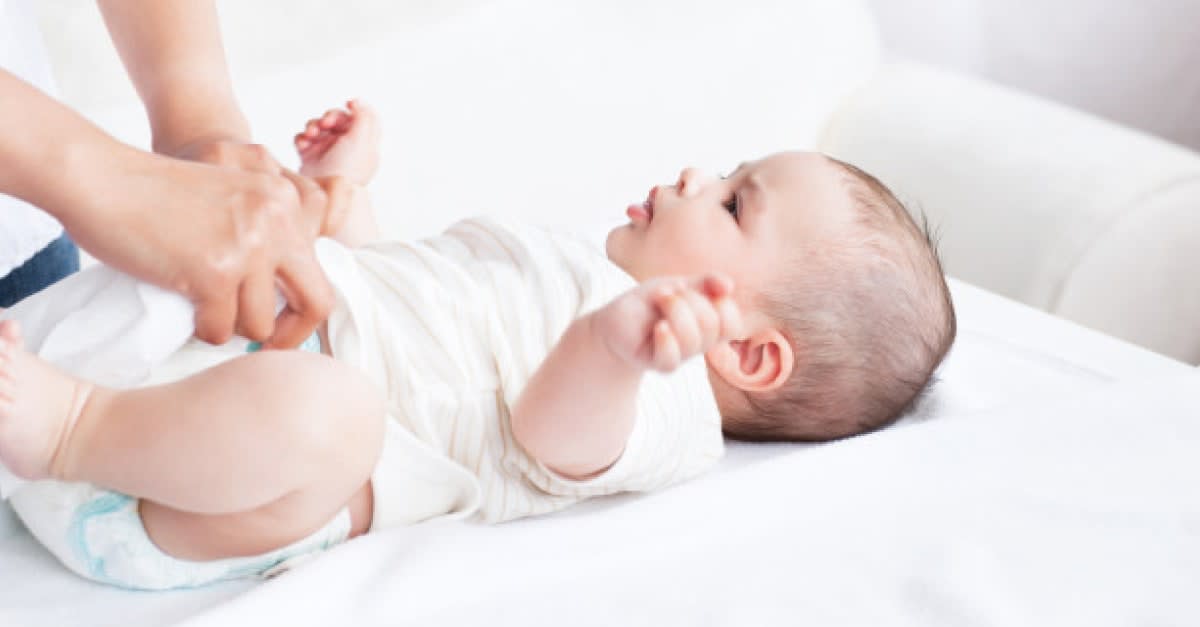 Diapers are your baby's best friend from birth until their potty training days - they latch onto your baby's bottom like a second skin all day long (bathtime excluded of course). If you're searching for a good brand for your little one, Drypers are among the options that have been proven to be comfortable and highly absorbent. So watch out for these Drypers that best suit your little ones!
1. Drypers Wee Wee Dry Diapers
Best without gel - suitable for newborns and diarrhea use
Price from RM89.90
Newborns have the softest skin and Drypers Wee Wee Dry is the perfect diaper for that. Designed for long-lasting dryness, this excellent diaper fit will keep your baby's skin clean and healthy, along with its soft absorbent core and navel care design to reduce the rubbing of the diaper against your baby's umbilical cord stub.
1 people added this to their wishlist
2. Drypers Drynights
Best for night use
Price from RM36.00
Keep your baby comfy in bed with Drypers Drynights. This tape diaper provides an outstanding leakage protection as long as 12 hours. Designed with the 'Longest Absorption Core', your baby's skin will stay dry overnight as the diaper provides an instant wetness absorption. Note: For babies ages 6 months and above
3. Drypers Touch
Best for rash - suitable for sensitive skin
Price from RM39.90
With Drypers Touch, you and your baby's sleep will certainly stay undisturbed. This diaper is designed using soft materials that are breathable and super absorbent to allow your baby to sleep soundly and feel cool, fresh, and rash-free throughout the night, even after several wettings.
4. Drypers Drypantz
Best for active toddler
Price from RM30.50
Whether your child is rolling, sitting, crawling or standing, you can always count on the Drypers Drypantz to give your child freedom of movement. A leading brand collection in the country, this award-winning diaper provides long-lasting dryness that lasts up to 10 hours with its breathable, comfortable material so your little tots can have as much fun as they'd like.
5. Drypers Classic
Best with size indicator for baby boys/girls
Price from RM26.90
Make diaper changing a fun one with the Drypers Classic that is designed to fit your baby better for everyday use. Made with a specialized size indicator, this diaper comes with a 'Skin Gentle Layer' to keep skin clean and healthy as urine is effectively absorbed throughout the diaper.
6. Drypers ClassicPantz
Best for leakage - suitable for traveling
Price from RM31.50
If your family is always on-the-go, this diaper is definitely for you. Especially designed for a quick, fussy-free change, the Drypers ClassicPantz comes with a Flexi-Fit feature to allow for easy movement for your little one. Equipped with 2-in-1 Leak Guards, this diaper doesn't sag even after being soiled, ensuring that your baby can enjoy a day out happily!
Disclaimer: The pricing shown is just a good indication of how much these products are worth. The prices could change based on the e-commerce promotions that are going on. If some of the products are not available, do email us at [email protected] Thank you!