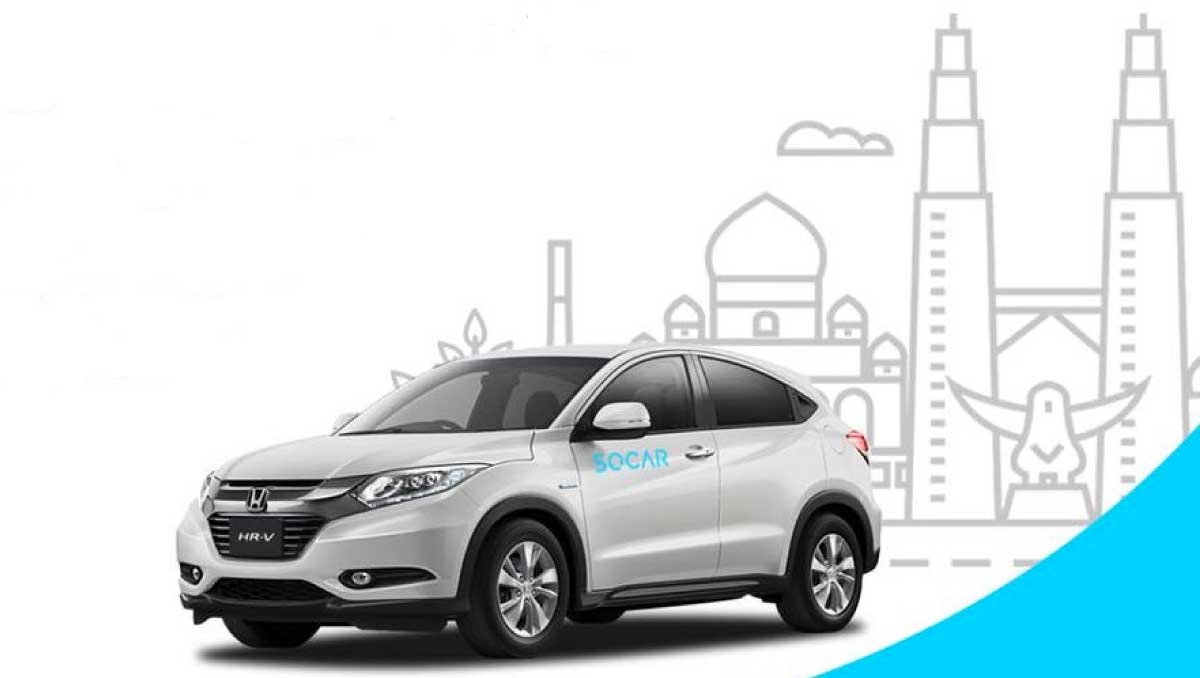 We all know the trials and tribulations of public transport – it's when you realize that not everyone believes in deodorant. During rush hour, personal space doesn't exist, and rushing to board the MRT, KTM, or LRT is like a Malaysian re-enactment of the stampede scene in The Lion King. Plus, there's absolutely no guarantee that you'll get to your destination on time; the joys of Malaysian Standard Time, right?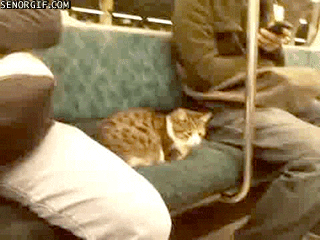 But what if we were to tell you that your #publictransportstruggles are a thing of the past? Forget Grab or Uber – imagine a future where you can cut out the middleman, and drive to your destination, yes, even if you don't have a car.
The future is now – SoCar has made this possible. No, it's not a Black Mirror episode; the cars don't drive themselves (not yet, anyway), so we're not holding out for self-driving pizza trucks anytime soon. But SoCar – the automobile answer to OBike – has promised to deliver a car to your doorstep, that you can rent (via an app) for as long as you need it.
So… What is it, exactly?
Like we've said, the concept of SoCar is simple. Cars are available to you via an app – it's like an automobile Tinder! Download the app on your phone (good news; it's available for both iOS and Android), follow their incredibly-effortless sign-up procedure, and you're good to go.
Granted, there are a good few verification steps (which we'll get into a little later), and it takes about twenty-four hours to verify your account, but once that's done, you're sorted.
SoCar even delivers the car you want to a location of your choice. They currently only operate out of Bangsar, which means that you've got to pick up and drop off your SoCar rental in a designated Bangsar area or pay an additional fee for their Door to Door service, where one of our friends at SoCar drops off their car at a location you've selected.
No worries, though; they've got plans to expand. So keep your eyes peeled for more convenient locations!
So… How does it work, ah?
SoCar is an app-based car rental service, so the obvious first step is to download the app, available for both iOS and Android. Fill in the necessary details, and you'll also have to verify your identity with copies of your IC, driver's license, and your preferred payment method.
While our friends at SoCar run things as quickly and effectively as they can, it's important to be patient, since it takes about twenty-four hours for your account to be confirmed. Once all that stuff is out of the way, RM1 will be deducted from your preferred payment account – just to ensure that it'll be smooth sailing throughout the payment process. No worries, though; this is refundable!
The second you get that sweet, sweet verification text on your phone, you're ready! Select a pickup area and a convenient time, and the car will be there, waiting for you. Just remember to return it on time.
So… Is it safe or not?
SoCar is very safe. They've got some rules in place to ensure that all SoCar members are mature, experienced drivers, and they use a keyless system on all their cars to minimize misplaced keys – convenience at the tap of an app!
To sign up for a SoCar membership, you'll need to check three boxes. First, you'll need to be over twenty-one. Second, you'll need to have had your driver's license for over two years. Third, you'll need to verify these details via the SoCar app, with your driver's license and IC.
Unlocking your SoCar couldn't be easier. Forget about keys; the keyless system will have you wishing it was that easy on your own cars. Scan the code on your SoCar via the app, and there you have it. It really is that simple.
So… Can I use SoCar if I'm not Malaysian?
Since SoCar is licensed by the Ministry of Tourism and Culture, we promise you - you absolutely can (and should!) use SoCar. International SoCar users will have to verify their accounts with copies of their International Driver's License, their passport, and their government-approved document.
Once that's done, you can begin your SoCar journey! What better way to see Kuala Lumpur than by driving around it yourself, taking your time to see the sights, without being rushed around by overeager tour-guides, and unpredictable public transport schedules?
So… How much do the cars cost?
SoCar has a number of different cars in their fleet, with something everyone can afford. The most affordable model in their fleet, the Perodua Axia, starts from RM 8 per hour on weekdays (RM 11 on weekends). Most of their Hondas are come in at a mid-range fee – RM 9.90 on weekdays and RM 15.90 on weekends for a Honda City, and RM 18.90 on weekdays and RM 25 on weekends for the Honda HR-V.
If you're feeling fancy, there's always the option of a Mini Cooper, which will set you back RM 25 on weekdays, and RM 30 on weekends – per hour, that is.
There are no hidden charges with SoCar; petrol is taken care of, at the rate of up to 30km per hour. Anything outside of that will cost you RM 0.25 per km. At the end of your journey with SoCar, you'll also be required to return your SoCar with half a tank of petrol – at the very least. Failure to comply will result in a fine of RM 100, so really, we'd advise against this!
So… How do I get started?
All you need to do is download the SoCar app, and complete the steps – filling in the details and verifying your identity. We tried out the verification process at ProductNation, and while our friends at SoCar suggest waiting twenty-four hours to get verified, it took a lot less for us! We promise; all you need is the app.
Go forth and SoCar.
Download the SoCar app on the iOS App Store.
Download the SoCar app on the Android Play Store.