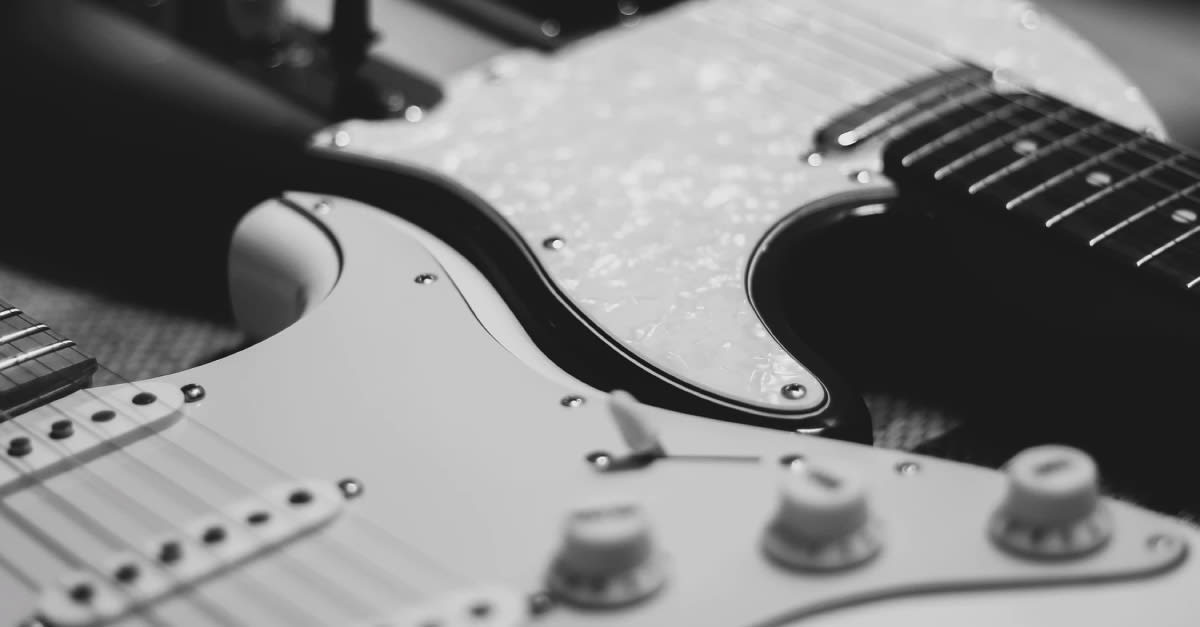 There're a thousand guitars out there since you can pretty much make one out of anything. How do you pick the perfect guitar then? Well here are some time-tested classics that have never failed.
Best for Blues - includes wide neck
Price from RM14,185.00
If you're wondering how the masters get that rich, thick bluesy sound, wonder no more, for it's all in the pickups. Specifically, Gibson's P90s pickup. This heavy guitar has been associated with metal but to many, it will always be synonymous with the Blues. Alternatively, Gibson's Epiphone models are also quality clones that come close to the real thing.
Best for Jazz – great for acoustic players and acoustic sound
Price from RM26,820.00
The Gibson 1959 ES-175D is so popular that they've been producing it since the 50s. Nicknamed the "jazzbox", its hollow body is great for producing a clean, earthy resonance from the wood of the guitar. It even uses Bumblebee capacitors from back in the day. Presently, the modern version is additionally equipped with twin MHS humbuckers that reduce noises.
Best for Hard Rock
Price from RM4,620.00
Like a cross between blues and metal, the tone from this hard rock guitar is the go-to choice for any AC/DC fanboy. With its double black, open-coil humbucker pickups and mahogany body, this thing is unbelievably bright - exactly what you need to cut through the dense mixes of your average hard rock song.
1 people added this to their wishlist
Best with a thin neck - suitable for kids and small hands
Price from RM828.00
The little baby brother of the Ibanez RG. The GRGM21 Mikro is designed with kids in mind. It's much smaller than the standard design. With its thin neck, kids will also get around the fretboard much easier. Ibanez guitars are really known for metal, but they can take whatever tone you throw at it too.
Best for beginners – includes whammy bar
Price from RM730.00
The Yamaha Pacifica PAC012 is an unsung classic in entry-level electric guitars. It is minimalistic with its tone setup. There are only two knobs and you won't need to worry about messing with the sound too much.
The real beauty of this guitar is its pickup selectors. With 5 settings, you're free to hop around different genres. It even includes a whammy bar for first-time metalheads.
1 people added this to their wishlist
Best for Rock
Price from RM8,630.00
You might notice that a lot of guitarists are completely bias to Fender. That's simply because Fender designs guitars that are incredibly versatile and work for almost any genre. And this is also because Strats are known for single-coil pickups which produce a bright, high-fidelity tone, making it easier for guitarists everywhere to customize their sound.
Best for Metal – thin neck, includes Floyd rose
Price from RM6,525.00
Ibanez is known for their association with metal music, and it's not hard to see why. Their thin necks and extended fret range (24-frets) can get your guitar screaming at the highest pitches. For extra street cred, make sure you get one with a Floyd Rose tremolo so you can bend all you want without going out of tune.
Best under RM1000
Price from RM980.00
If you want to get the most bang out of your buck, look no further than the Fender Squier. If you know the Stratocaster, you'd know that they are among the most versatile guitars around. Nearly every genre is filled with guitarists that endorse the Strat. The Squier has the same benefits, but is easier on your wallet.
Disclaimer: The pricing shown is just a good indication of how much these products are worth. The prices could change based on the e-commerce promotions that are going on. If some of the products are not available, do email us at [email protected] Thank you!