One of the ways to prolong your kitchen appliances is not by handling them with care, but taking care of what cleans it, such as the kitchen sponge. In fact, it's often said that the kitchen sponge hosts more germs than your toilet.
Researchers from the University of Furtwangen have found that a piece of sponge the size of a sugar cube can host as many as 54 billion bacteria. Although a small number, it might contain pathogenic, illness-causing bacteria.
Hence, using and caring for your sponges will go a long way in keeping your kitchen and cookware clean. Here are some ideas on how you can do just that.
Keep it dry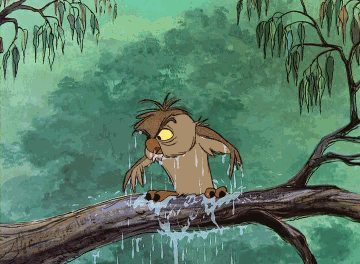 Food poisoning often results from careless handling of raw foods or cross-contamination, which may easily involve the kitchen sponge. Therefore, make sure you rinse and wring out your sponge completely after each use. Also, wash off any loose food or debris. The drier it is, the better.
Do not soak sponges in dishwashing liquid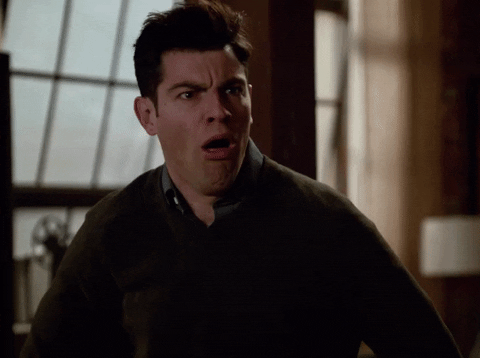 Ideally, you should store your kitchen sponges in a dry location. That includes NOT soaking your kitchen sponges in a dishwashing liquid bath! By letting your sponge lay wet on a countertop or enclosed areas, it also takes longer for them to dry and thus, inviting more bacteria to grow in.
Buy a sponge holder
This item will do wonders to save your sponge from being contaminated! With a sponge holder to rest on, it will be easier to air dry sponges and reduce bacterial growth. Additionally, this helps to organise your kitchen as well as save space.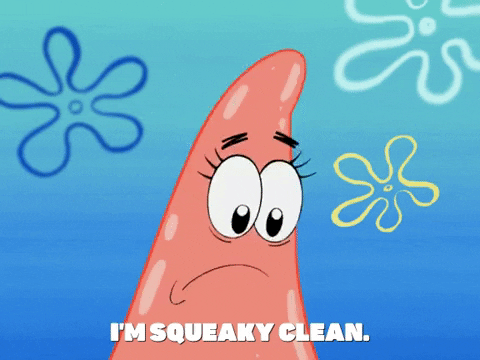 Use the right sponge
Love to cook? It is inevitable that your cookware is going to stain. If not cleaned properly, it can encourage bacterial growth.
To stay safe, it's always a good idea to use a heavy-duty scouring sponge that removes tough and stubborn stains quickly and easily. With that, cleaning your cookware with a good detergent or dishwashing liquid will safely and easily clean through stubborn burnt debris or baked-on and over-cooked stains.
Don't scrub too hard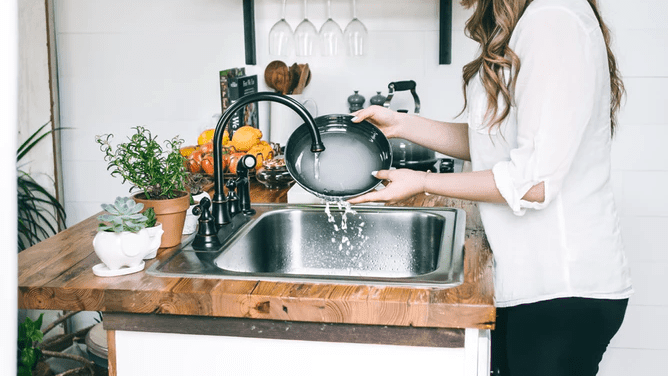 Then again, in order to prolong the life of certain (and expensive) cookware such as non-stick pans or your favourite tea set, a heavy-duty scouring sponge may scratch them which can also lead to bacteria breeding within the tiny scratches.
Therefore, it is best to use a strong but delicate or non-scratch sponge for these items.
Remember to replace it
For those who wash on most nights, should actually replace their sponge once every three to four weeks. Even if you don't do much-heavy cleaning, you should still replace it every month. That is because your sponge can easily breed bacteria, especially since it stays so near to the sink as well as being damp and dirty from time to time.
Not only that; it is not easy to get rid of the germs inside kitchen sponges, no matter if you're using the strongest commercial cleaning products or submerging it into boiling water. While they do reduce the bacterial load, they don't kill all germs. Not only that, but using heat on your sponges will reduce its lifespan.
---
Too many things to digest? 3M has released a line of special sponges to help with easy cleaning depending on your needs.
Scotch-Brite Non-Scratch Scrub Sponge
RM 9.5
For those who need to deal with cleaning pots and pans fast without being too hard, can opt for a non-scratch sponge such as this. As washing off stuck debris from your non-stick pans or dishes may harm the surface, this sponge does a good job at delivering effective cleaning without leaving behind scratches.
---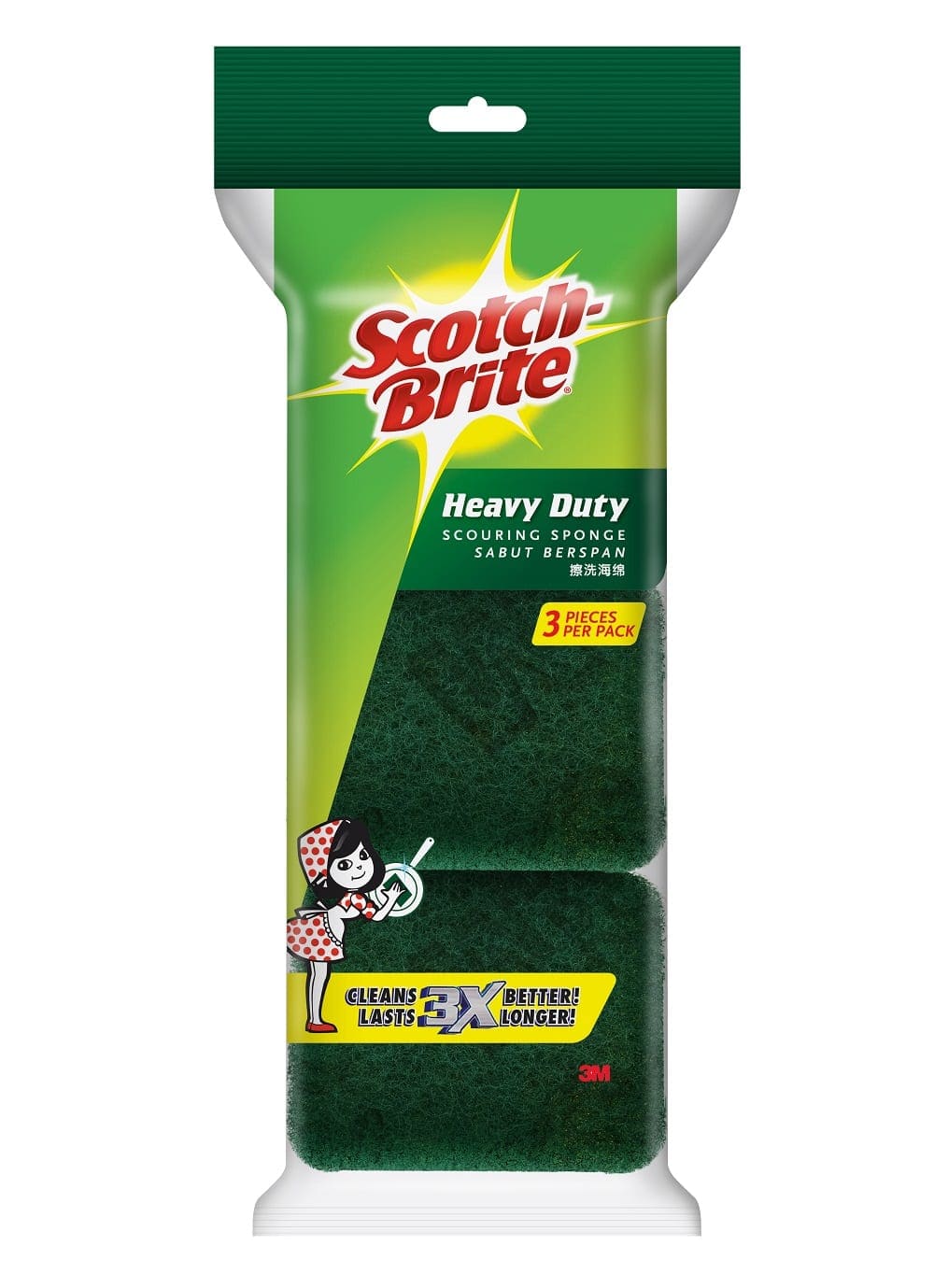 Scotch-Brite Heavy Duty Easy Grip Scouring Sponge
RM 8.11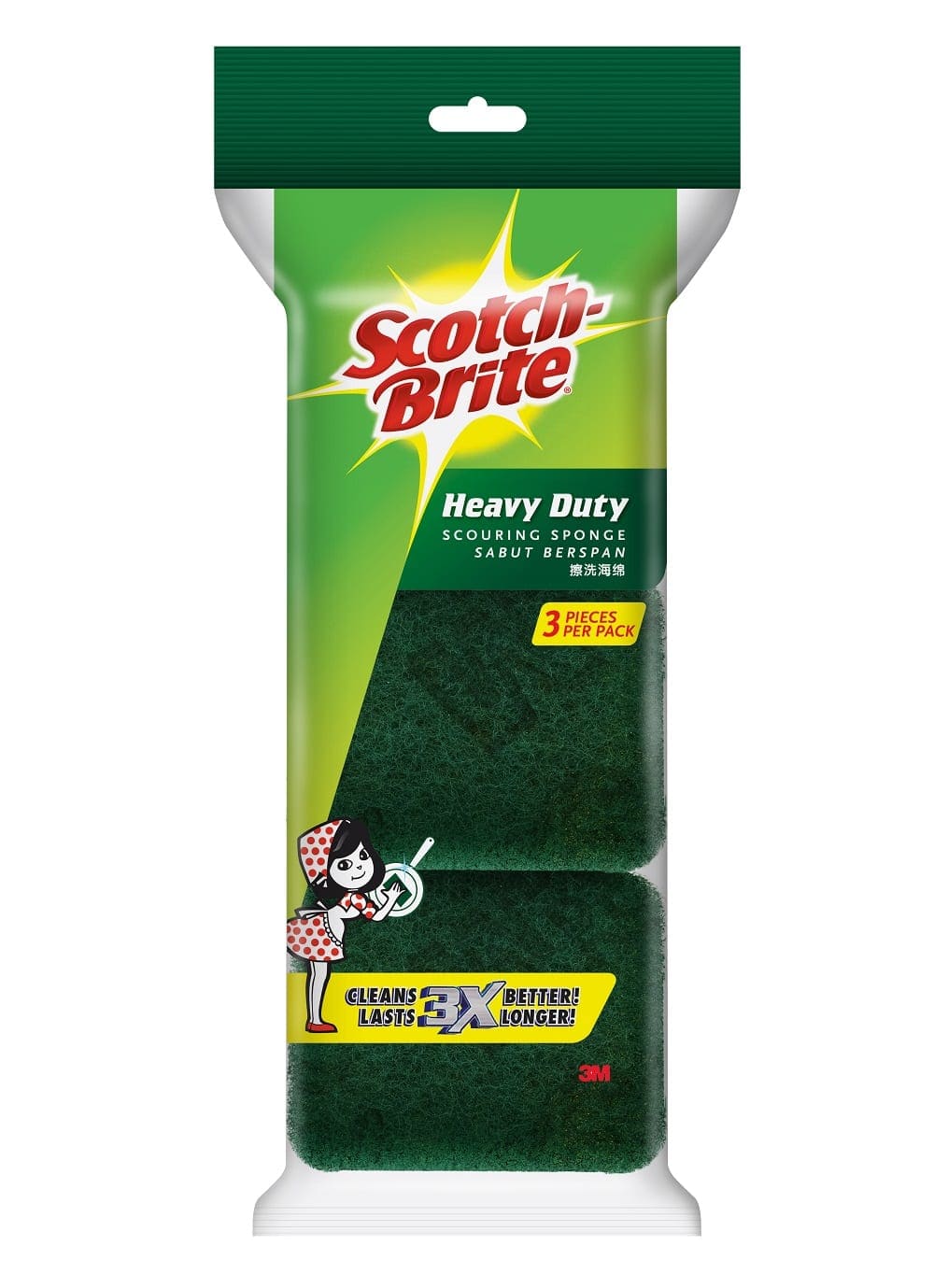 Got lots of washing to do? Try this option! This sponge is made with a uniform network of fibres and higher volume of cleaning particles. Therefore, it cleans three times better as well as lasts three times longer versus ordinary sponges.
---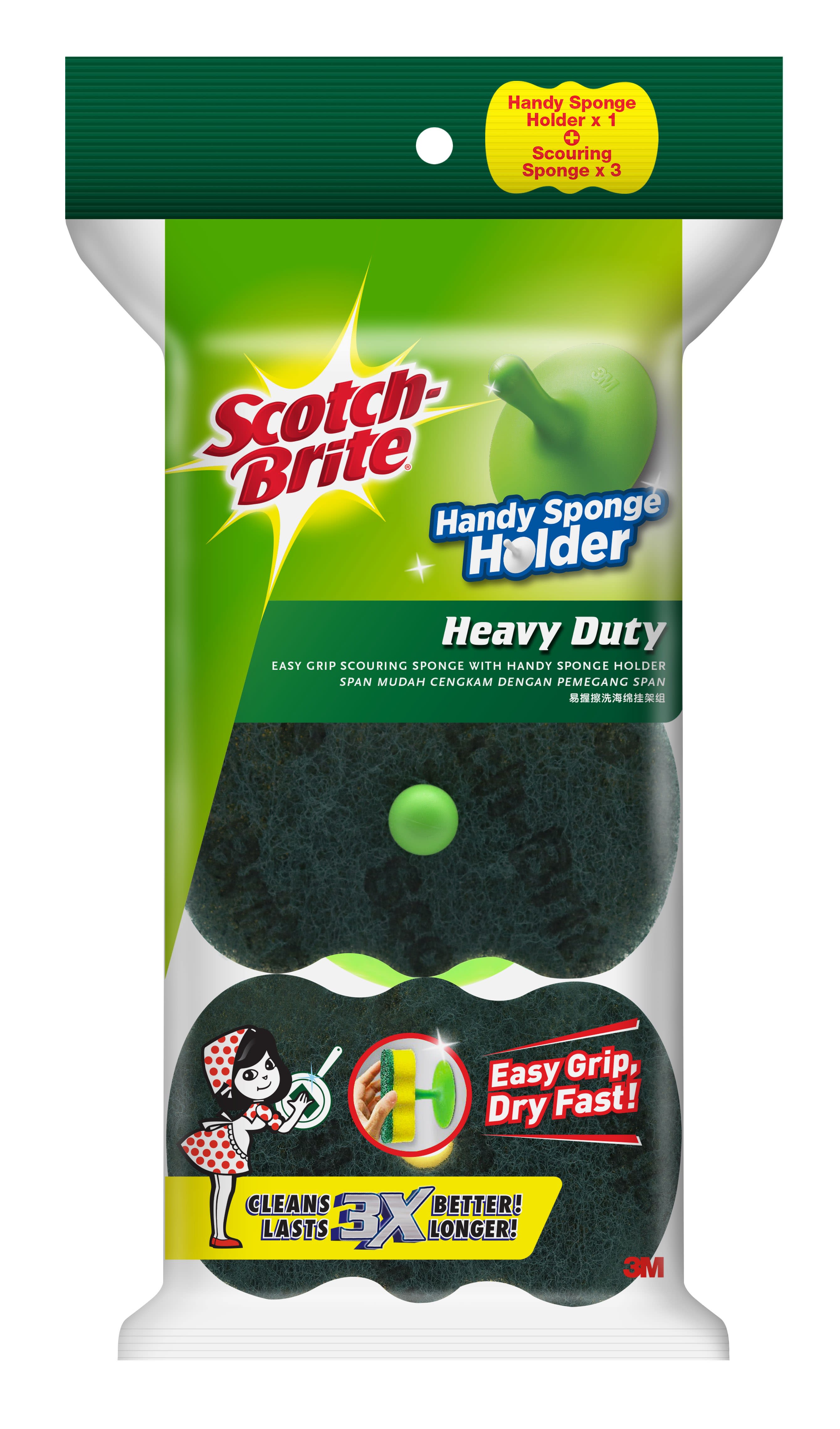 Scotch-Brite Heavy Duty Easy Grip Scouring Sponge with Handy Sponge Holder
RM 9.9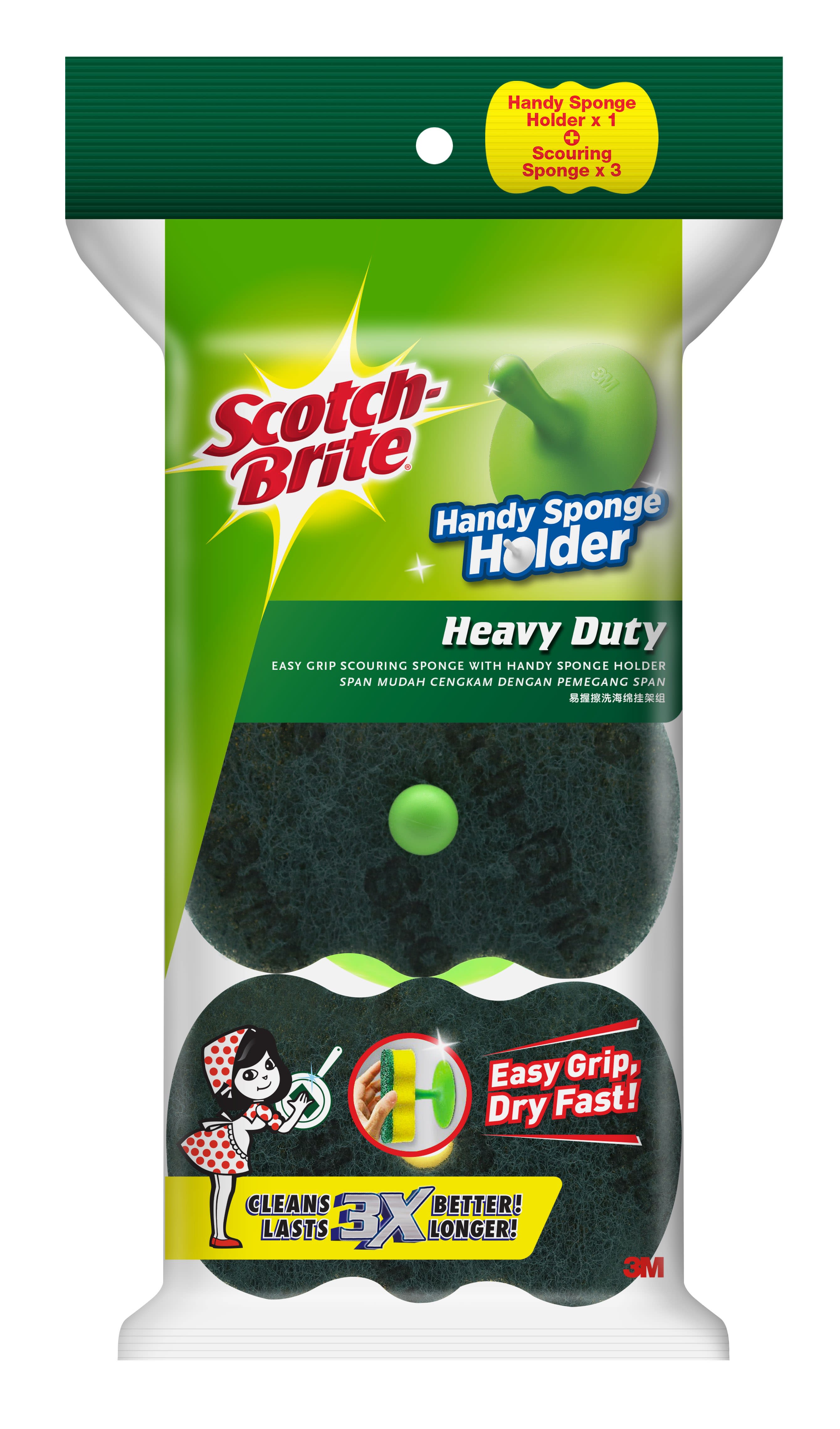 By keeping your sponge clean and dry after use, you eliminate bacterial load greatly. Therefore, try this heavy duty sponge that comes with a suction cup sponge holder to keep your sponges dry and clean. This way, it'll ensure your sponge do not go missing as well as dirty.
---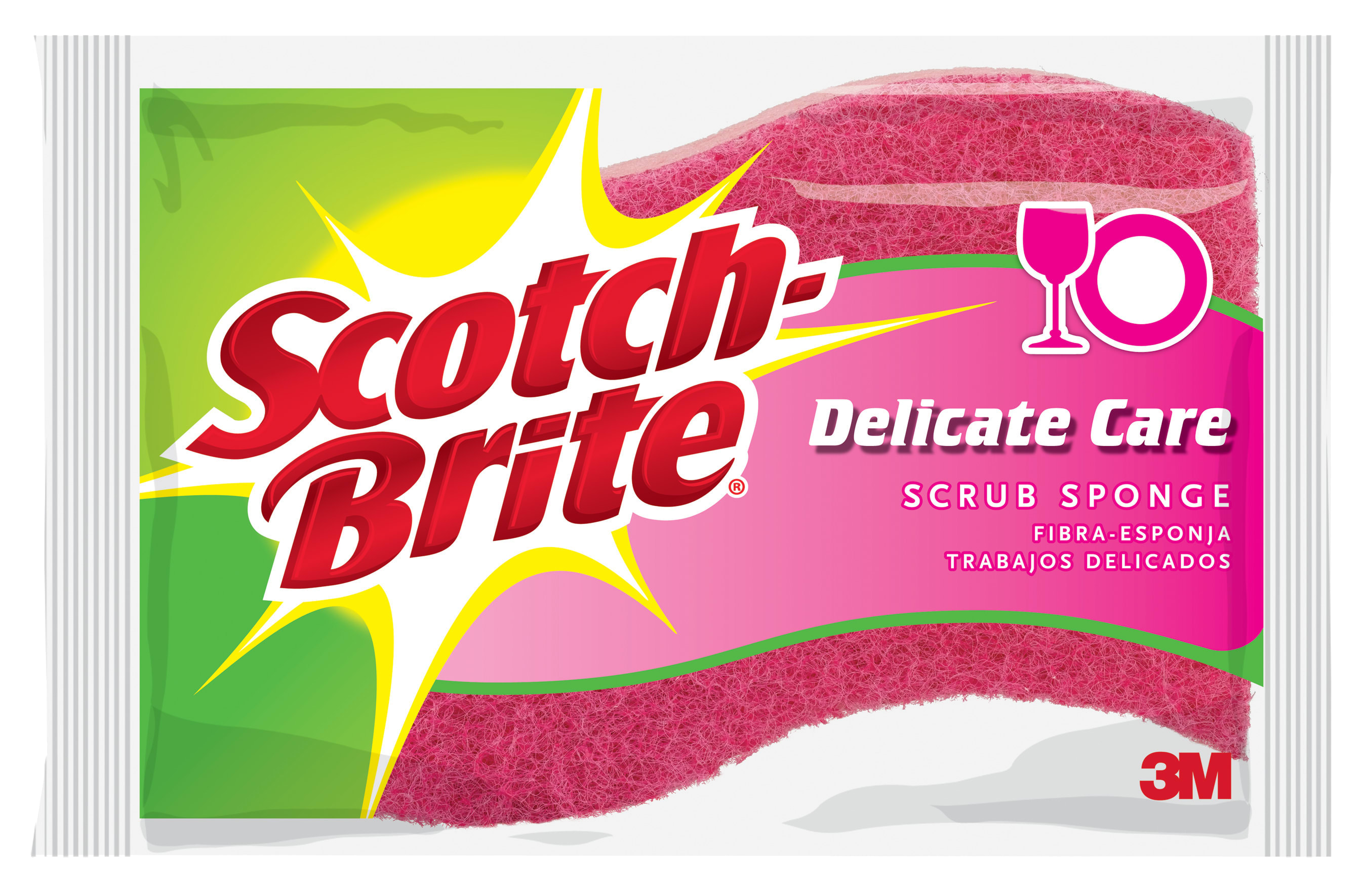 Scotch-Brite Delicate Care Scrub Sponge
RM 9.45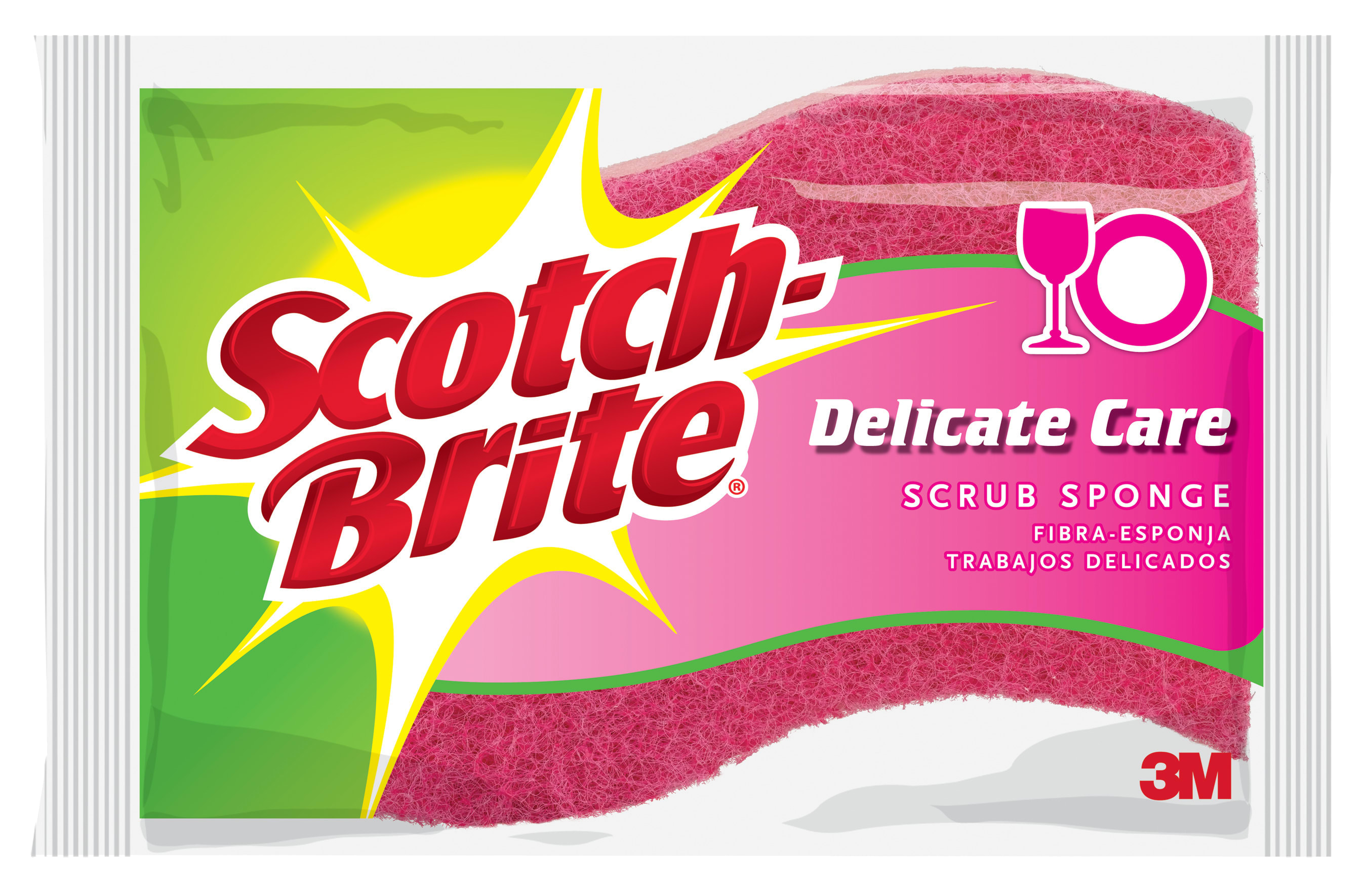 If you're struggling with resisting the urge to scrub hard on delicate glassware, this delicate version is the ideal sponge to use. It promises to clean without damaging the surfaces of your items.
---
The main thing to remember is that bacteria thrive in moist environments, so keeping the sponge and the area around it dry will create a less hospitable environment for bacteria as well as preventing further growth.
Disclaimer: The pricing shown is just a good indication of how much these products are worth. The prices could change based on the e-commerce promotions that are going on. If some of the products are not available, do email us at [email protected] Thank you!

Like writing about great products? We're hiring! Learn how you can write for us!