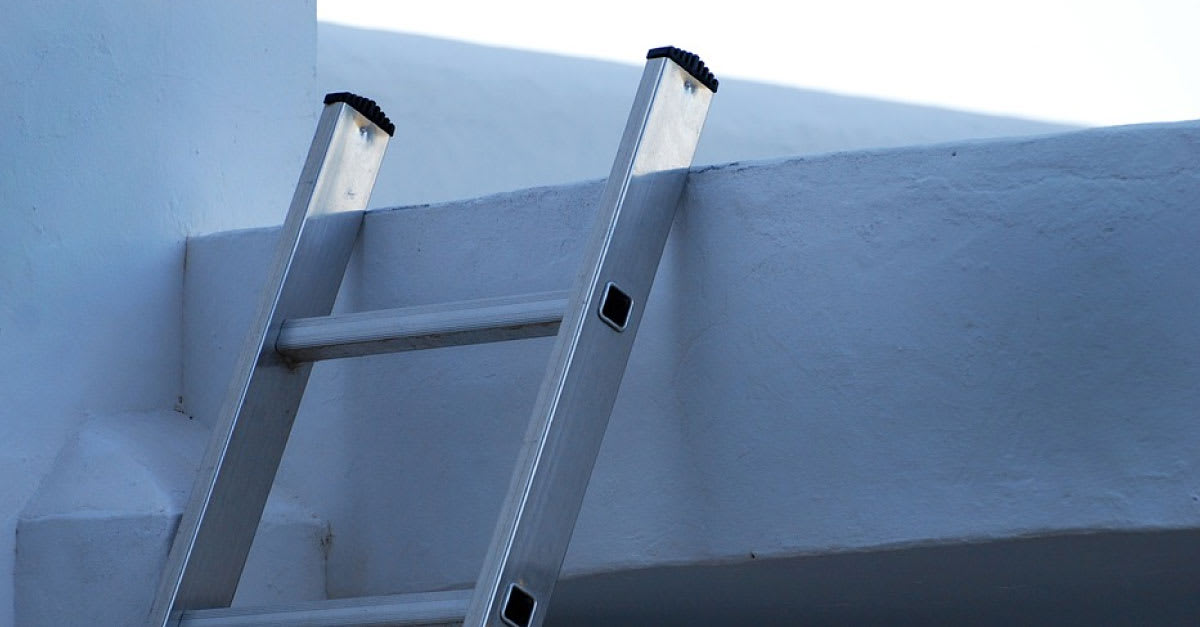 Every household will have a ladder lying around in their storeroom, be it for changing light bulbs or cleaning the nooks and crannies of hard-to-reach areas. However, there are different types of ladders which will make your life a whole lot easier as they serve different purposes. Check the list below.
1. Winner 6-Step Aluminium Double-Sided Ladder
Best for home use
Price from RM124.33
Finding a reliable ladder for your home these days can be a little troublesome. With the Winner 6-Step Aluminium Double-Sided Ladder, you will have a peace of mind using, supports a weight of up to 150 kilograms. If that does not convince you, it is also reinforced with plastic stile end bracings, making it sturdier.
3 people added this to their wishlist
2. Hasegawa Aluminum Alloy Ladder
Best ladder for stairs
Price from RM882.40
There are times when you must use the ladder on your stairs which can be frightening to do so. Using standard ladders risks falls which can cause severe and fatal damage. Put that thinking to rest when you have the Hasegawa Aluminium Alloy Ladder. You can adjust the foot of the ladder to your liking and place it safely on the stairs, without the fear of toppling over.
3. Folding Wooden Stepladder
Best for bunk beds
Price from RM175.00
Have bunk beds for your children but need a more reliable replacement? Fret not, get a stepladder like this one to solve all your worries. The best part is that this is foldable - once not in need, you can fold and store it anywhere else without taking up too much space.
4. Winner 4x4-Rung Heavy Duty Two-Way Ladder
Best for heavy duty use
Price from RM310.00
Looking for a durable ladder that fits all sorts of usage, withstanding bending and breaking? Then the Winner 4x4-Rung Heavy Duty Two-Way Ladder is your best fit. It is so versatile that you can change it into an A-shape or a single-pole ladder. An ideal ladder too for those looking for industrial ladders.
5. Double-sided Telescopic Ladder
Best folding ladder
Price from RM292.00
It's hard to transport a ladder from one place to another due to its size and length. It's also annoying when you're trying to put your ladder in the car, especially when you're using it for outdoors. Now, with the Double-sided telescopic ladder, you can easily fold and carry it around without fuss. Also, it can be extended into an A-shape ladder or extend it up to 380cm. Talk about convenience!
6. Lightweight Folding Ladder with Hand Grip
Best lightweight ladder
Price from RM85.00
It gets frustrating when you need to climb onto a chair for an item that is beyond your reach. Standing on a chair is conveniently easier, but it increases your risk of falling over. In that case, do try the foldable lightweight ladder.
It is not as bulky as your conventional ladder, and it still serves its purpose of helping you reach for that item you need beyond your reach. The best part is that it is completely foldable. Hence, no worries about taking up too much space.
7. 16.5FT Multipurpose Ladder
Best multipurpose ladder
Price from RM388.00
Not all ladders are created equal. The multipurpose ladder can help solve all your housing needs, whether you are changing the lightbulb or painting high walls. The multipurpose ladder allows you to transform it into different types of ladders, be it a stairway stepladder or pair it with a plank, making it a sturdy scaffold.
8. INCIO: Space Saving 2-In-1 Quad Steps Expandable Ladder
Price from RM214.92
Trying to avoid additional clutter at home but reluctant to compromise your standard of living? Then the 2 in 1 Foldable Rack with Ladder is the companion you may need. It acts as a stepladder, but with a few tweaks, it completely changes into a one-of-a-kind rack that helps you dry your clothes. When you're done using it, fold it and place it somewhere that doesn't block the pathway.
Best expandable ladder
Disclaimer: The pricing shown is just a good indication of how much these products are worth. The prices could change based on the e-commerce promotions that are going on. If some of the products are not available, do email us at [email protected] Thank you!