While tankless water heaters are more commonplace in Malaysian homes, electric storage water heaters outshine their tankless counterparts in several areas. Storage water heaters may take a longer time to be heated due to their larger capacity, but they can reach much higher temperatures for a nice, warm bath. Furthermore, they also generate stronger water pressures, so it's ideal for rain showers or for connecting to multiple showers at a time.
What is a storage tank water heater?
A storage water heater is an appliance that makes use of a hot water storage tank to provide instant delivery of hot water to faucets. The water is heated to a certain temperature and then stored in the tank. It will maintain the temperature until it flows out whenever you turn on a water tap.
How do storage water heaters work?
Storage water heaters typically use fuel sources such as natural gas, propane, fuel oil, and electricity to heat the water. As a faucet is opened for hot water, cold water that is brought into the tank through a dip tube is heated using a heat source.
The cold water displaces the hot water so that the hot water can rise in the tank and move throughout the plumbing of your home via the heat-out pipe. Now that you know what they are and how they work, here's our selection of the best storage water heaters that are available right now.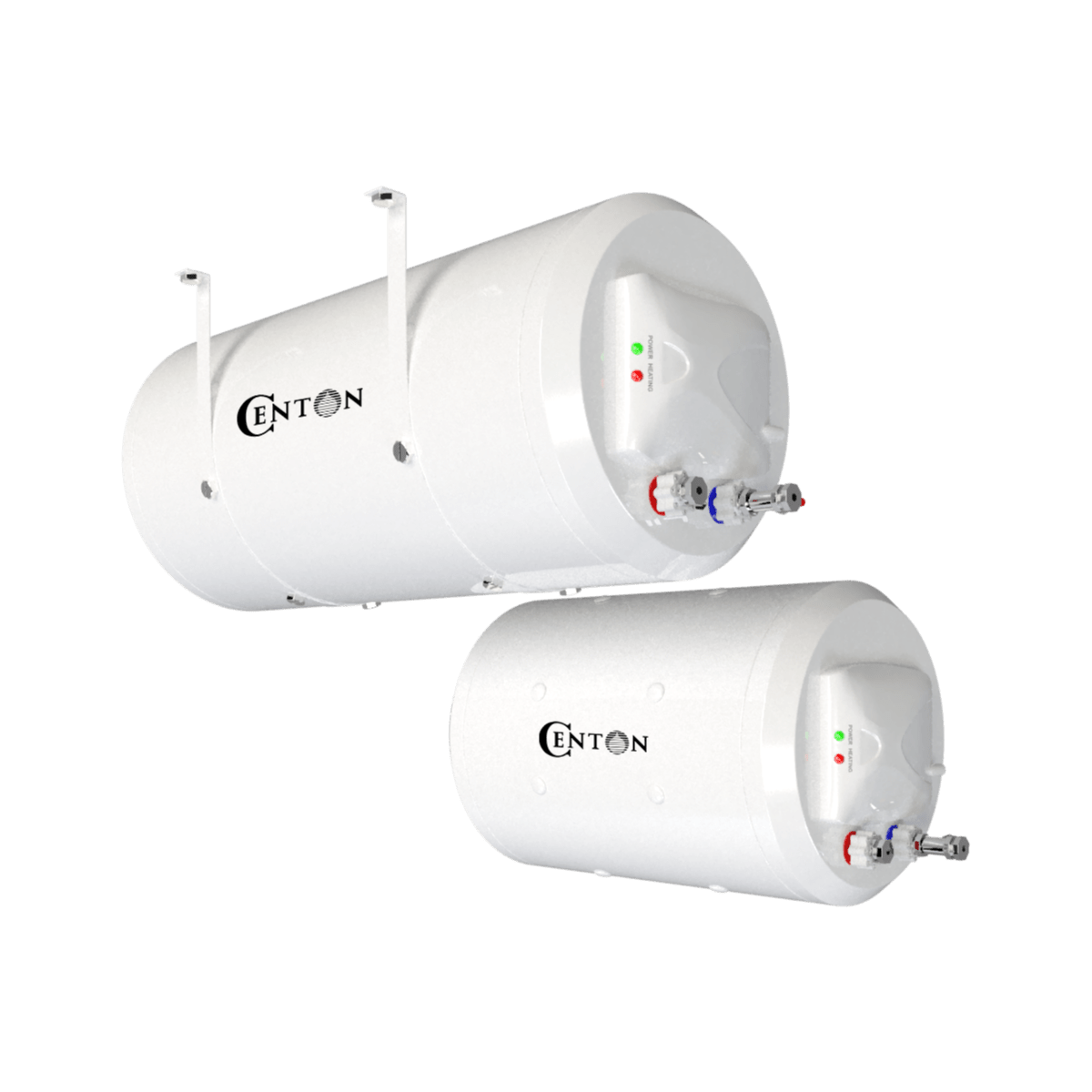 Centon Neptune Series Multipoint Storage Water Heater
RM 639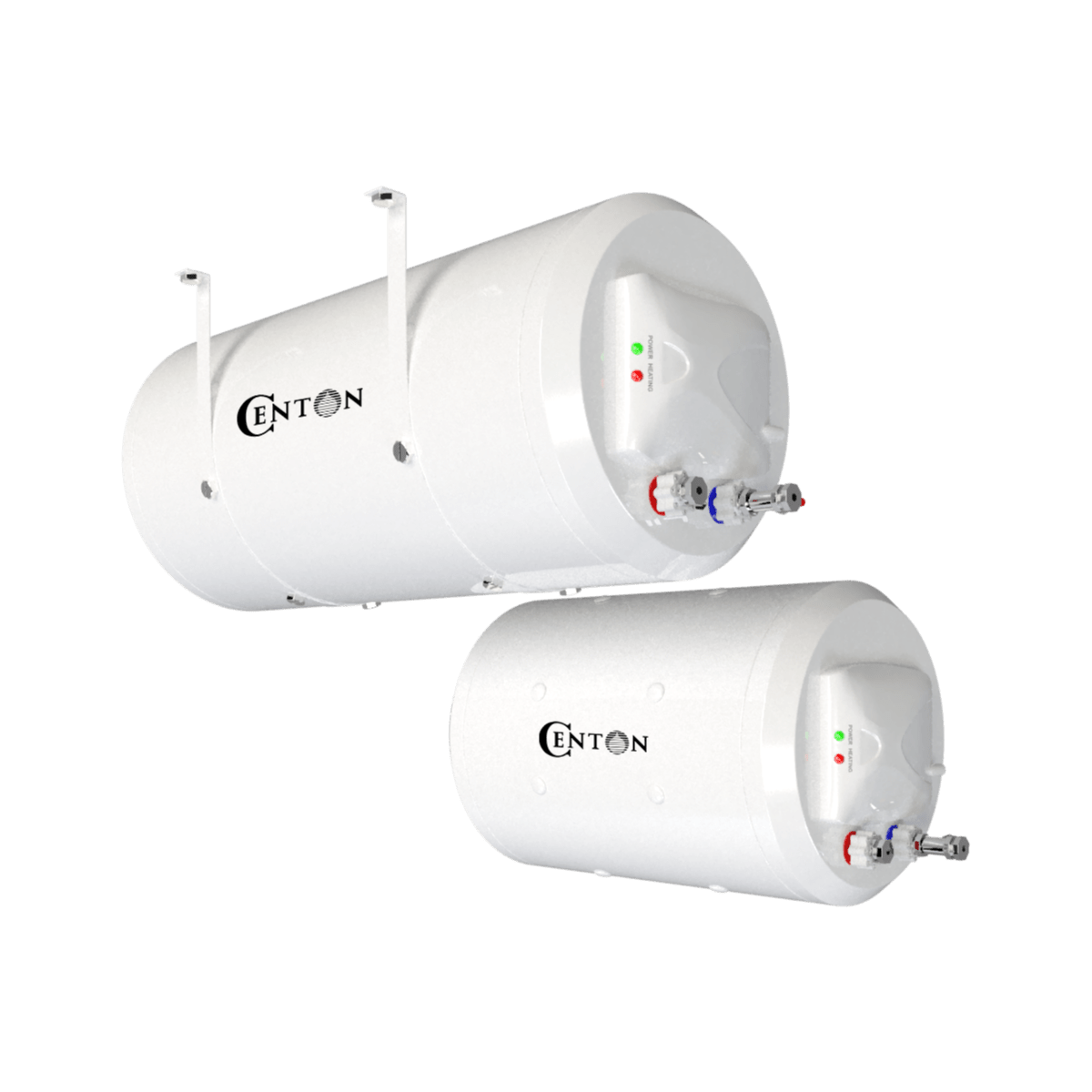 The Centon Neptune Multipoint Storage Water Heater features an above-the-ceiling installation which facilitates the supplying of hot water to multiple water outlets. This unit consists of a blue diamond enamelled tank so it offers superior rust and corrosion resistance compared to most of the other inner tank designs in the market.
Moreover, this tank utilizes minimal connecting joints that not only prevents leaking but also protects the tank from being damaged by high pressures or heater ageing.
---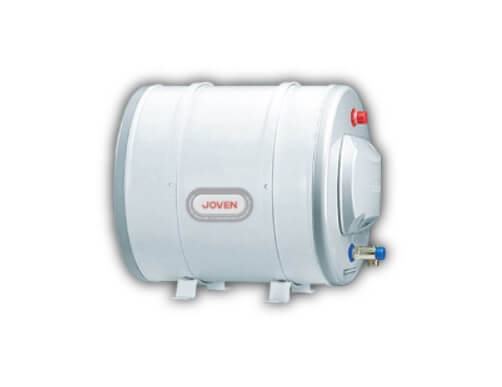 Joven JH25 Storage Water Heater
RM 664.25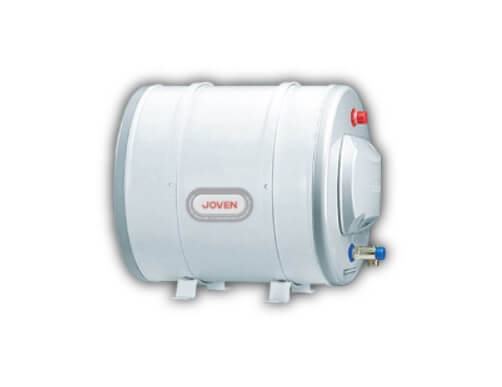 The Joven JH25 Storage Water Heater features heat elevator technology to accelerate the heating process, so you have to wait for a lesser time to achieve perfectly warm water that's ideal for showering. Besides, you get your money's worth as the tank is built with rust-free, stainless steel material for a continuous supply of clean water.
Furthermore, the JH25 is insulated with high-density polyurethane foam to prevent unnecessary heat loss of the hot water from the tank to the surroundings. That aside, this model comes in eight capacity variations: 15L, 25L, 35L, 38L, 50L, 56L, 68L, 91L.
---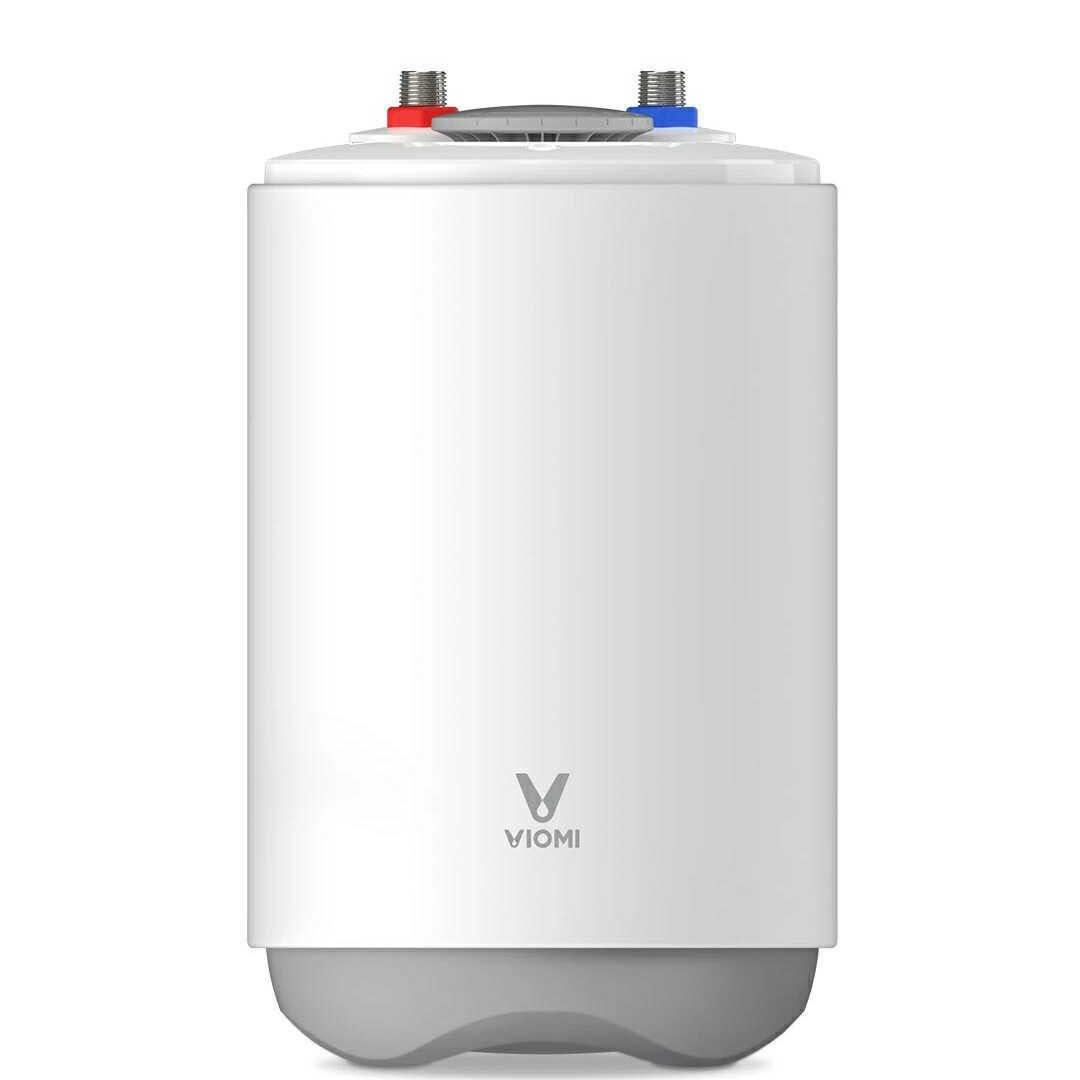 Xiaomi Youpin Viomi DF01
RM 441.18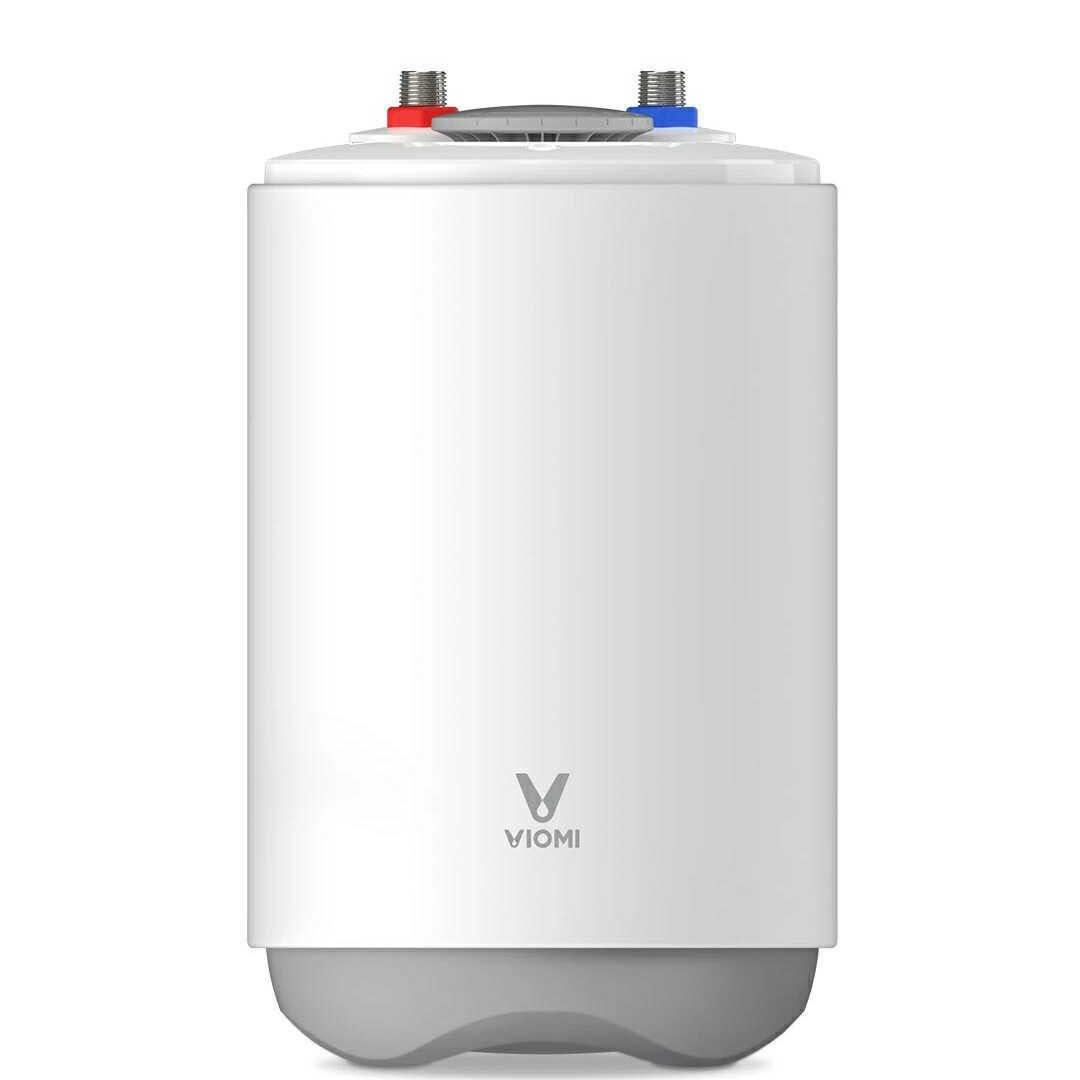 If you're looking for a more portable option, why not opt for the Xiaomi Youpin Viomi DF01? The water is heated as it passes through the unit to generate instant hot water. It has a compact form-factor so it can be easily installed under kitchen or bathroom sinks. Furthermore, the temperature of the water can be easily adjusted up to a maximum of 75 Celsius so you can find the temperature that hits the sweet spot for you.
---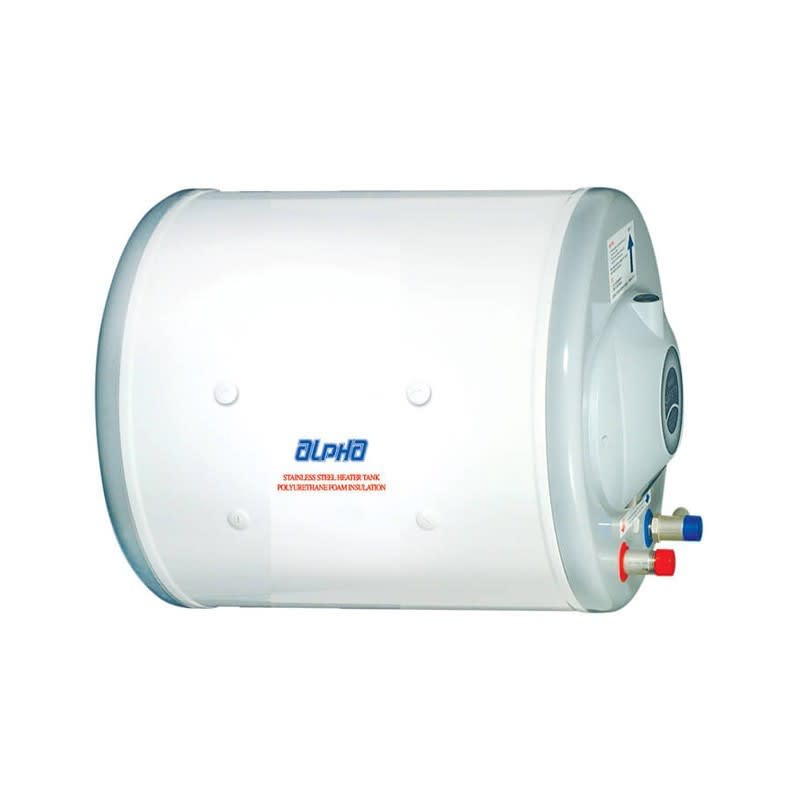 Alpha Storage Water Heater 25L
RM 659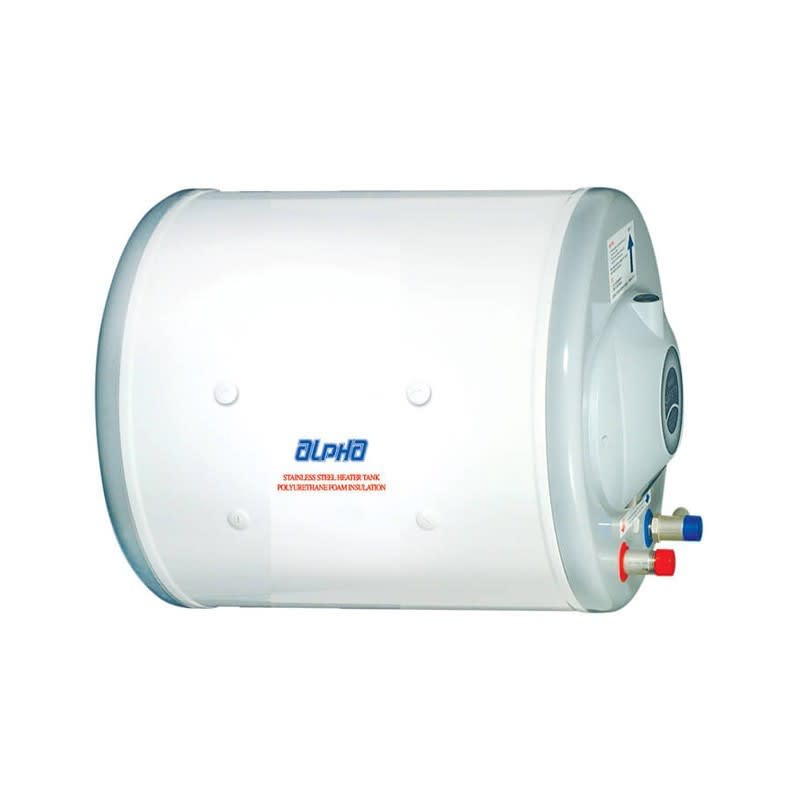 If you need hot water for more than just bathing, then you'd be glad to find that the Alpha Storage Water Heater 25L consists of a centralized multipoint system that conveniently supplies hot water to every tap it's connected to. So, you can make use of this hot water for cooking or washing purposes.
Besides, the water tank is lined with polyurethane foam insulation to help maintain the tank at even temperatures. More importantly, this unit also generates water pressures that are strong enough to withstand any possible drops. This can only happen when more than one multiple water taps are used simultaneously.
---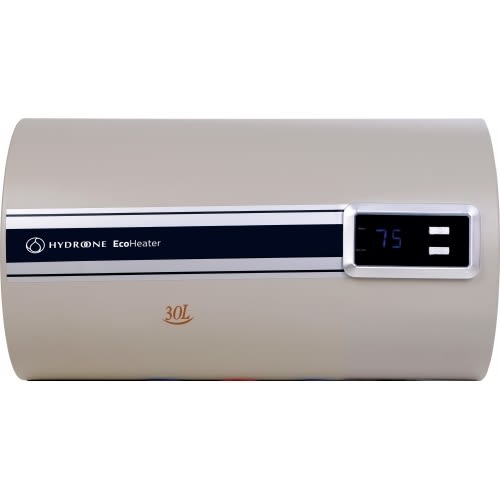 Hydro One EcoHeater Water Heater Storage Tank 30L
RM 901.72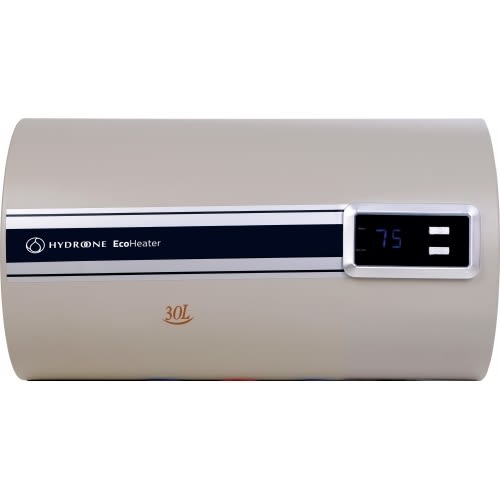 The heating element of the Hydro One EcoHeater Water Heater Storage Tank 30L is made of non-metal based silicon composite material. This gives the tank a longer life span, anti-scaling characteristics, and excellent thermal efficiency.
There's also an intelligent thermostat in the tank that automatically heats the water as soon as it drops below five Celsius of a preset temperature.
The thermostat also ensures that the water remains warm once the preset level is achieved again. Moreover, you also get to save up to 50% in energy costs as it only consumes 1500 Watts, as opposed to 3000 Watts used in conventional systems.
---
Elton EWH68R 68 Litre Electric Storage Water Heater with Tank
RM 970
The Elton EWH68R Electric Storage Water Heater comes well-equipped with many safeguards in place so you can have a worry-free bath. First off, it has an isolation barrier fitting at its inlet and outlet to provide double-layered protection against the risk of electrocution.
Next, it has an auto cut-off feature that gets activated as soon as the water gets overheated above 70 Celsius. Besides, it's also fitted with a dual-function safety valve that prevents backflow of the water and protects the tank against overpressure.
---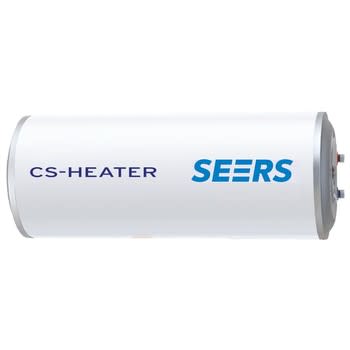 Seers CS-100L DC Hot Water Heater Single Tank Storage
RM 1270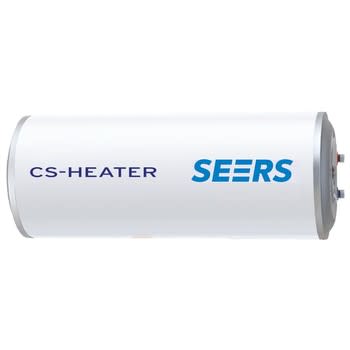 With its large 100L capacity, the Seers CS-100L DC Hot Water Heater Single Tank Storage is the perfect choice for bigger households, or if you frequently enjoy a good, long soak in the bathtub.
Given its impressive output, you'd be surprised to find that it only consumes about 660 watts of power; that also means you'll get to save up to 60% of energy every month.
Besides, it keeps the risks of electrocution to a minimum as it utilises revolutionary technology to heat the water without the need for heating elements, hermetic compressors, or electric boosters.
---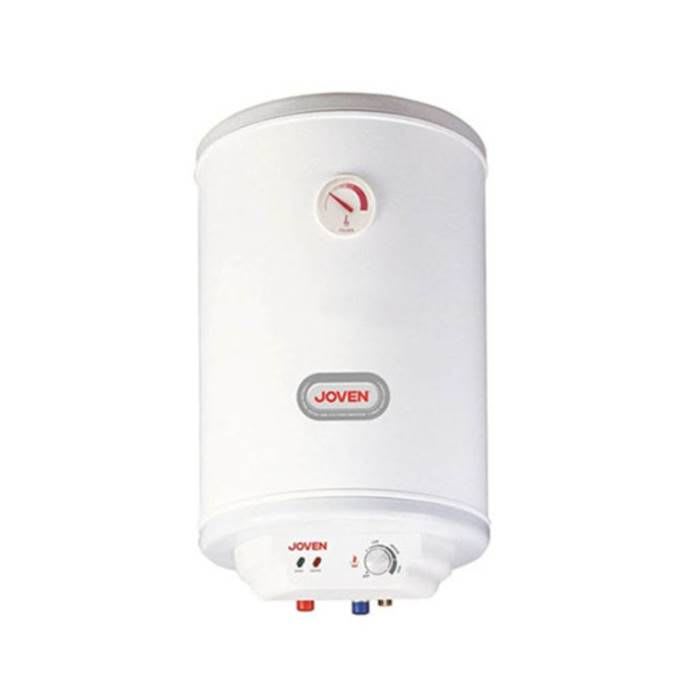 Joven JVA35IB Vertical Storage Water Heater
RM 735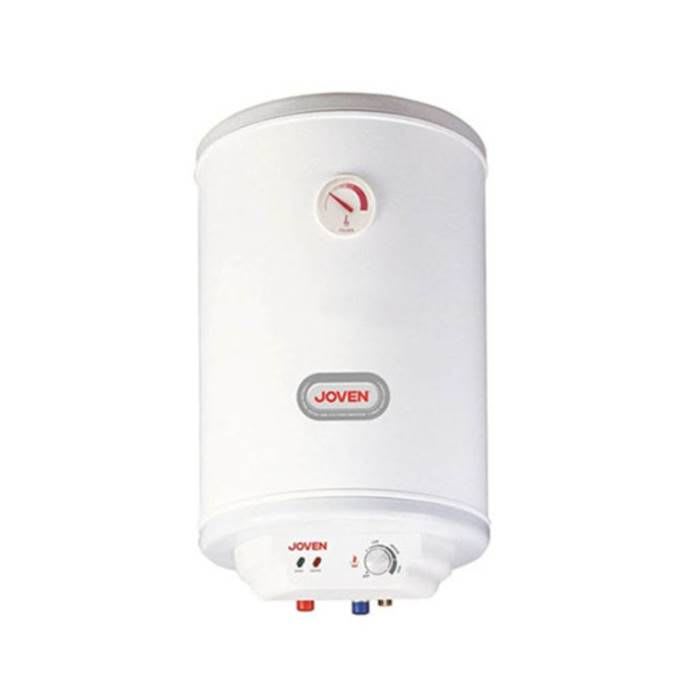 The Joven JVA35IB Vertical Storage Water Heater features a space-saving design so it can be easily installed and concealed in the ceiling. You can control the water temperature via its adjustable thermostat for three modes: low at 40 Celsius, medium at 55 Celsius, and high at 70 Celsius. Quality is guaranteed with this unit as its tank is entirely made of stainless steel to generate a clean flow of water.
---
More: 8 Water Heaters for a Warm, Soothing Shower
Disclaimer: The pricing shown is just a good indication of how much these products are worth. The prices could change based on the e-commerce promotions that are going on. If some of the products are not available, do email us at [email protected] Thank you!
Like writing about great products? We're hiring! Learn how you can write for us!