Love me tender, love me long, take me to your heart. Rumour has it that Elvis Presley wrote that famous love song after his first encounter with a slow cooker.
Okay, that may be more fiction than fact, but you can't deny the appeal of slow cookers. These cookers welcome you home after a long day with a warm home-cooked meal of tender stews and deep flavours, much like a warm embrace.
As its nature uses low electricity to cook food for long hours, you can cook perfect stews that aren't too watery and braised meat that aren't too tough.
Perfect for those with busy schedules and without time to prepare dinner, just throw everything in and the rest is history.
Is it cheaper to cook with a slow cooker?
In terms of electricity use, they are. Even when in use for over 8 hours, slow cookers actually use just a little more energy than traditional light bulbs.
For a clearer comparison, consumer comparison website Uswitch calculated that a slow cooker cooking at a low temperature for up to 8 hours, costs only one third the cost of cooking in the oven for an hour.
Additionally, slow cookers are also cheaper to cook with because they let you purchase cheaper cuts of meat that are tougher. The hours-long and low cooking temperature soften these meat which leaves you with nothing but tender bites.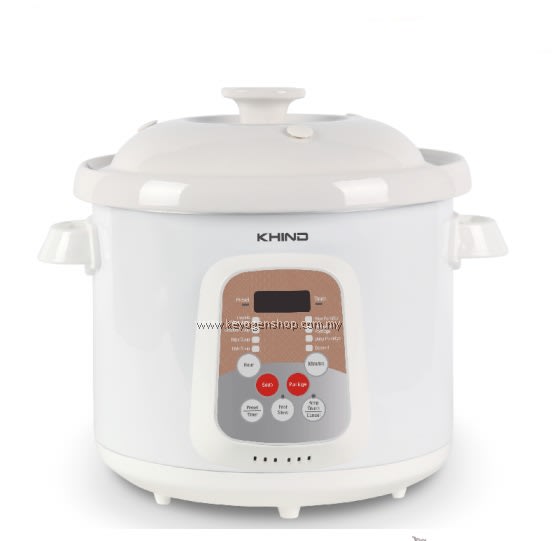 Khind Slow Cooker SC399
RM 125.99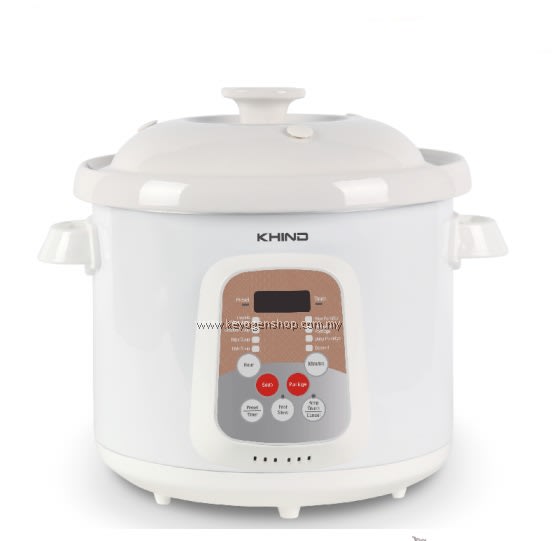 This slow cooker in shining armor is fitted with 9 pre-set programs which'll give the illusion that you have more kitchen skills than just frying an egg. From stews and soups to braised meat and rice, hit the pre-set timer to get dinner ready at any time you need it. For a touch of personalisation, you can experiment with different cooking times using the timer delay function.
---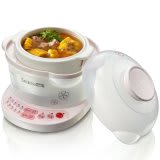 Seakea Slow Cooker YYD-9A
RM 65.9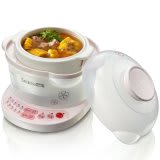 With a capacity of just under 1 Litre, this slow cooker is convenient for small one-off portions, be it soups or a small but ambitious stew. Equipped with a timer and several cooking modes, its user functionality is terribly easy to use. And hey, the small capacity means even less energy used.
---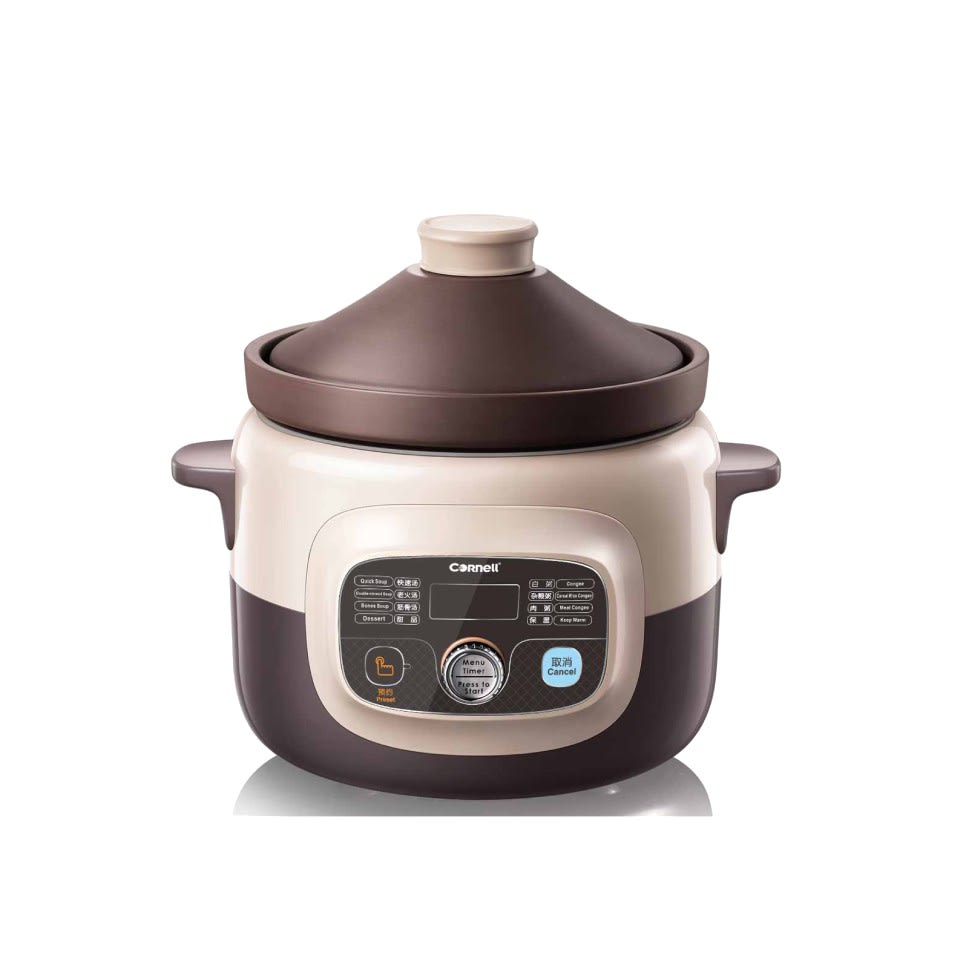 Cornell Digital Slow Cooker CSC-E20PC
RM 165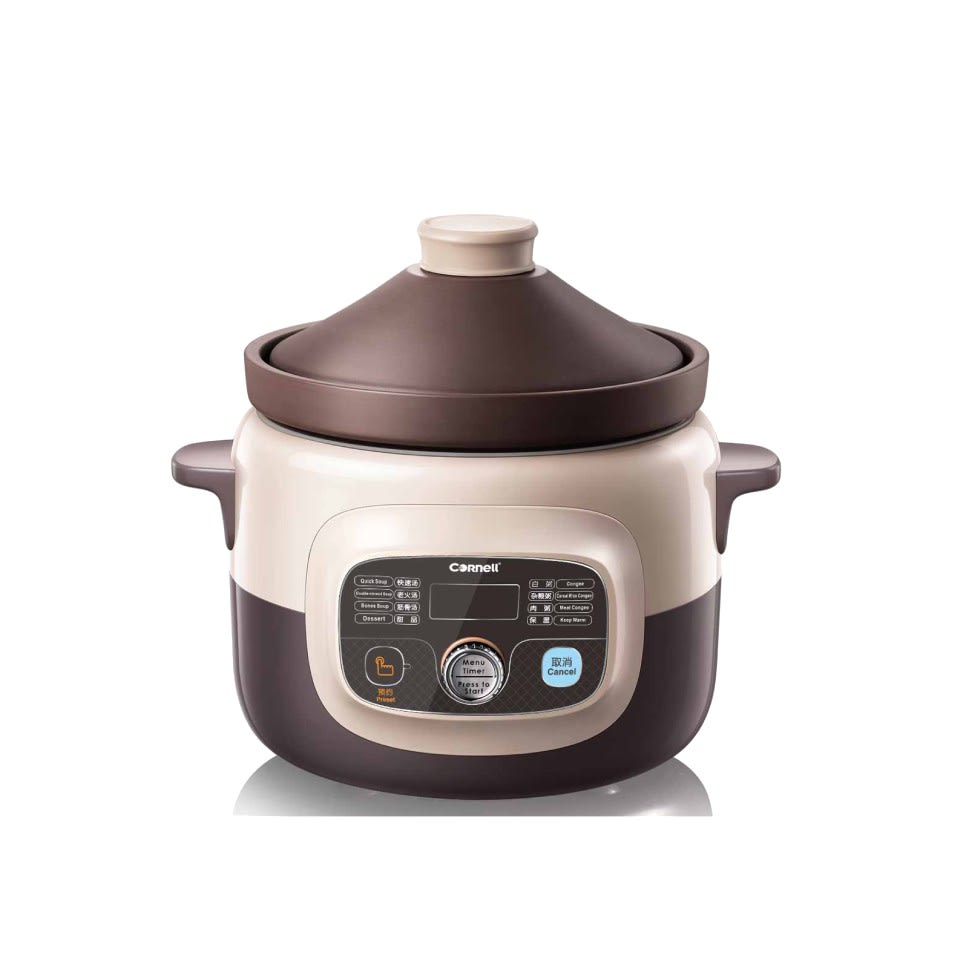 With a slow cooker, you can now cook all the most nutritious, home-cooked soups in the world. Allowing you to simmer for up to 12 hours, no need to worry about leaving the cooker going as this unit includes a boil-dry protection feature for safety.
If aesthetics play any role in your decision making, the Cornell Digital Slow Cooker is quite beautifully designed. Topped with a tagine cover, the inner pot is moulded in purple clay and can easily go from being a cooker on the stove to a simple pot on the dining table.
---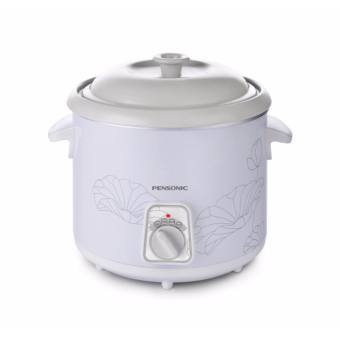 Pensonic Slow Cooker PSC-101
RM 62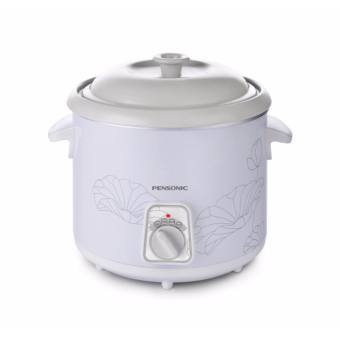 Usually costing less than a hundred, this slow cooker is perfect for students under a tight budget. Despite the low price, the cooker has all the essential basic features such as a cooking indicator and overheating protection. Not too wide yet tall in size, the 1-liter cooker is space-efficient for dorm rooms or small kitchens.
---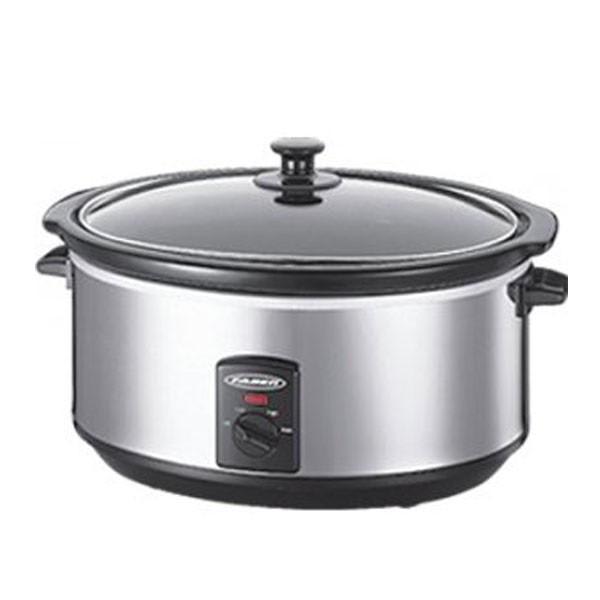 Faber 6.5L Slow Cooker
RM 135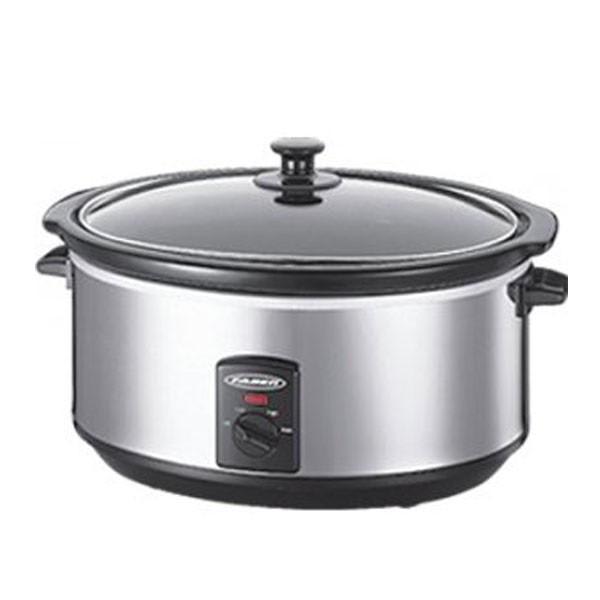 It's a feast in the making with this big of a slow cooker. Able to hold up to 6.5-Litres in capacity, this slow cooker is ideal for big families or even those involved in F&B. With a high and low function, it's simple to use and takes away the stress of having to cook a big meal.
---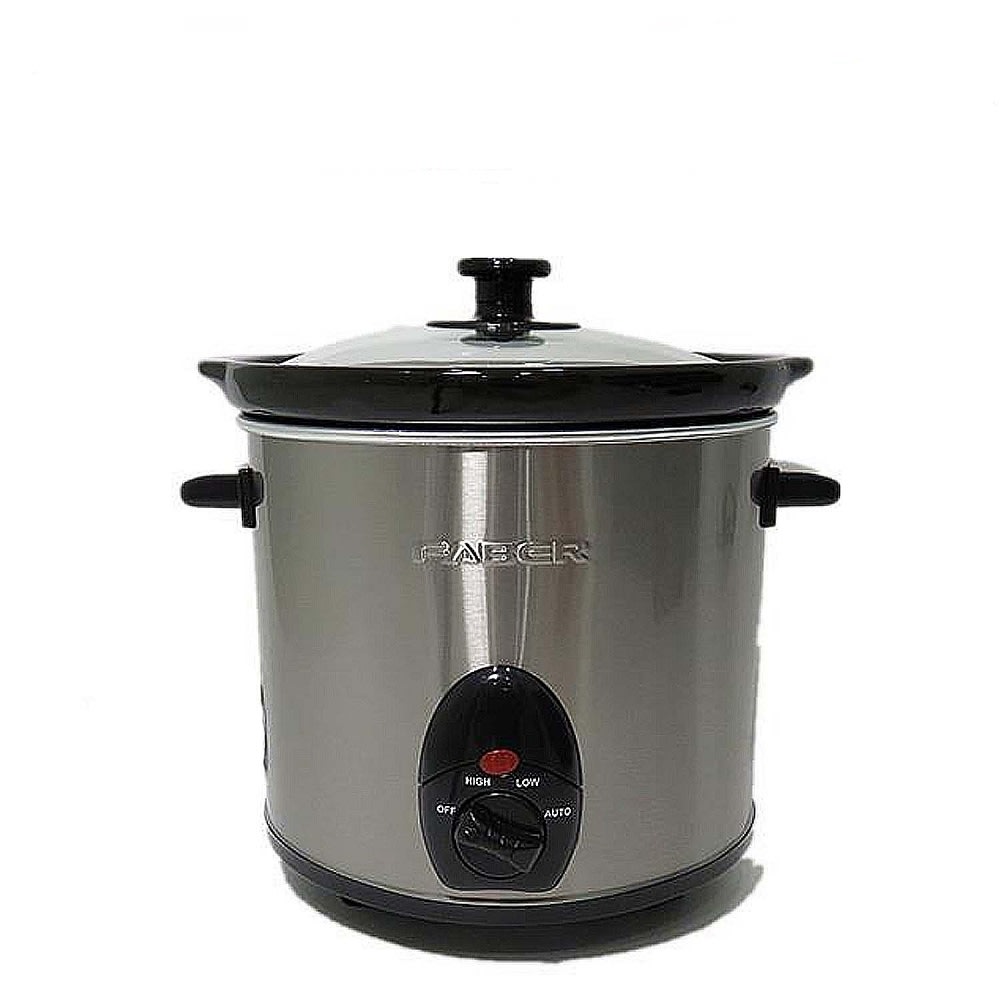 Faber 3.0L Slow Cooker FSC530SS
RM 71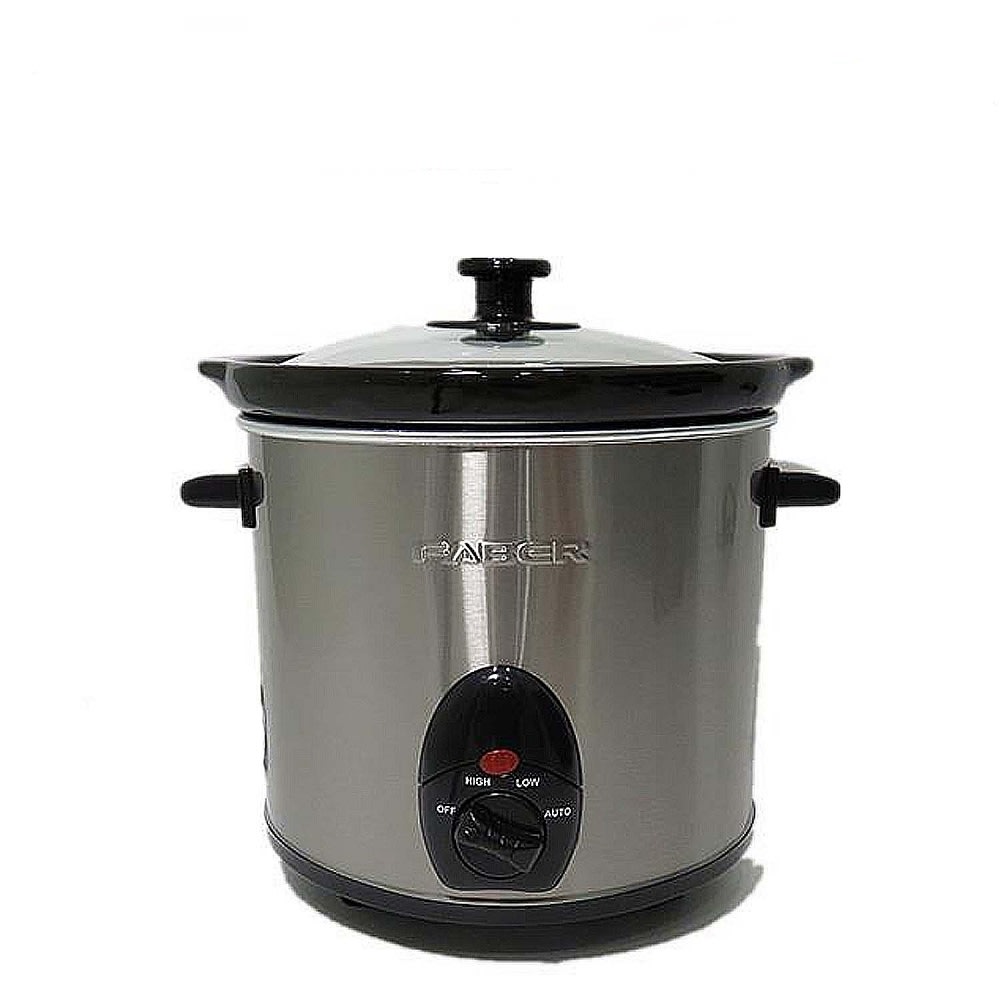 Beans are infamously for taking forever to cook. Commonly cooked using a pressure cooker, slow cookers are a great alternative for beans with the long hours needed for it.
Cooking beans also requires A LOT of water, thus the 3L capacity of this pot gives plenty of headroom for water and other ingredients you may want to add. Oats are also easily prepared the night before breakfast when you use its low setting.
---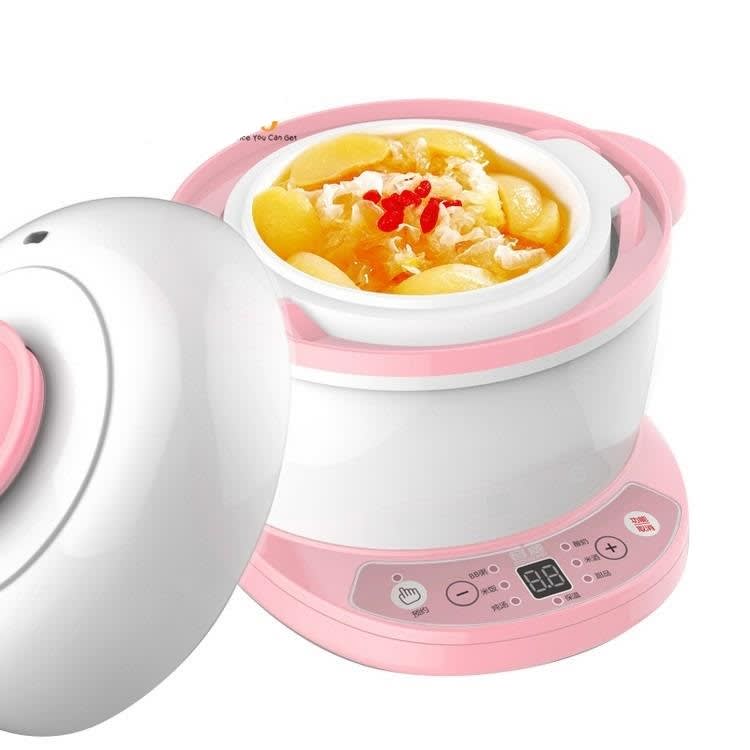 Ines Multifunction Slow Cooker
RM 52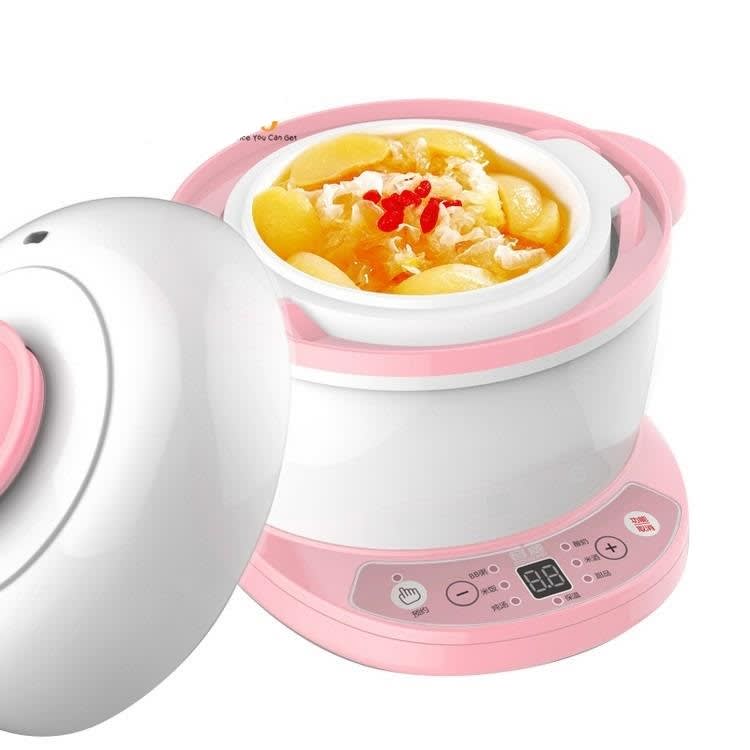 Whether it's rice, porridge, or baby food, this multifunction slow cooker does it all. Just set the timer up to 9 hours to achieve that soft and tender texture ideal for baby food, or let it keep rice warm overnight. Small and portable, this tiny cooker is also designed with a steam vent that visibly shows when food is done.
---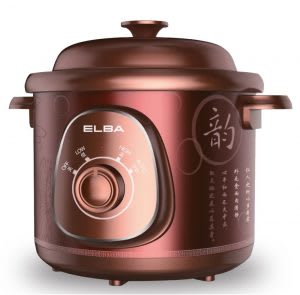 Elba Electric Purple Clay Slow Cooker EPCC-E5032 (BR)
RM 136.8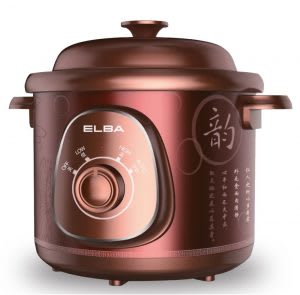 Whether it's the thigh, breast, wings, or the whole bird, the 5L capacity of this slow cooker gives you options to perfectly cook chicken. The clay inner pot offers many benefits including neutralising the pH balance of food, providing additional minerals, and retaining food's fragrance.
---
Disclaimer: The pricing shown is just a good indication of how much these products are worth. The prices could change based on the e-commerce promotions that are going on. If some of the products are not available, do email us at [email protected] Thank you!
Like writing about great products? We're hiring! Learn how you can write for us!