Juicing is definitely one of the best and tastiest way to lead a hale and hearty life. By including an abundance of fresh fruits and veggies into your system, you easily detoxify and reinvigorate the body of bad waste.
By investing in a slow juicer, you save money from paying for expensive, good juices overall while enjoying maximum benefits of juices. You also get to personalise your juice and fit your diet accordingly.
Is slow juicer better than fast juicer?
As it is apparent with the name, slow juicing indeed takes more time than a fast juicer. However, its advantages far outweighs the disadvantages.
When in operation, fast juicers tend to generate more heat which reduces the nutrient quality of the beverage and causes foamy juice which separates easily. The slow juicer though works on maintaining the freshness of the ingredients without compromise. By using slow crushing actions, a slow juicer produces more juice and extracts maximum nutrients compared to the conventional fast juicer.
Another amazing quality that the slow juicer has is its ability to process leafy green vegetables, nuts and grains. Therefore, it is a smarter choice to invest in a slow juicer which increases the health perks anytime in use.
Here are the best slow juicers that will not cost over RM500!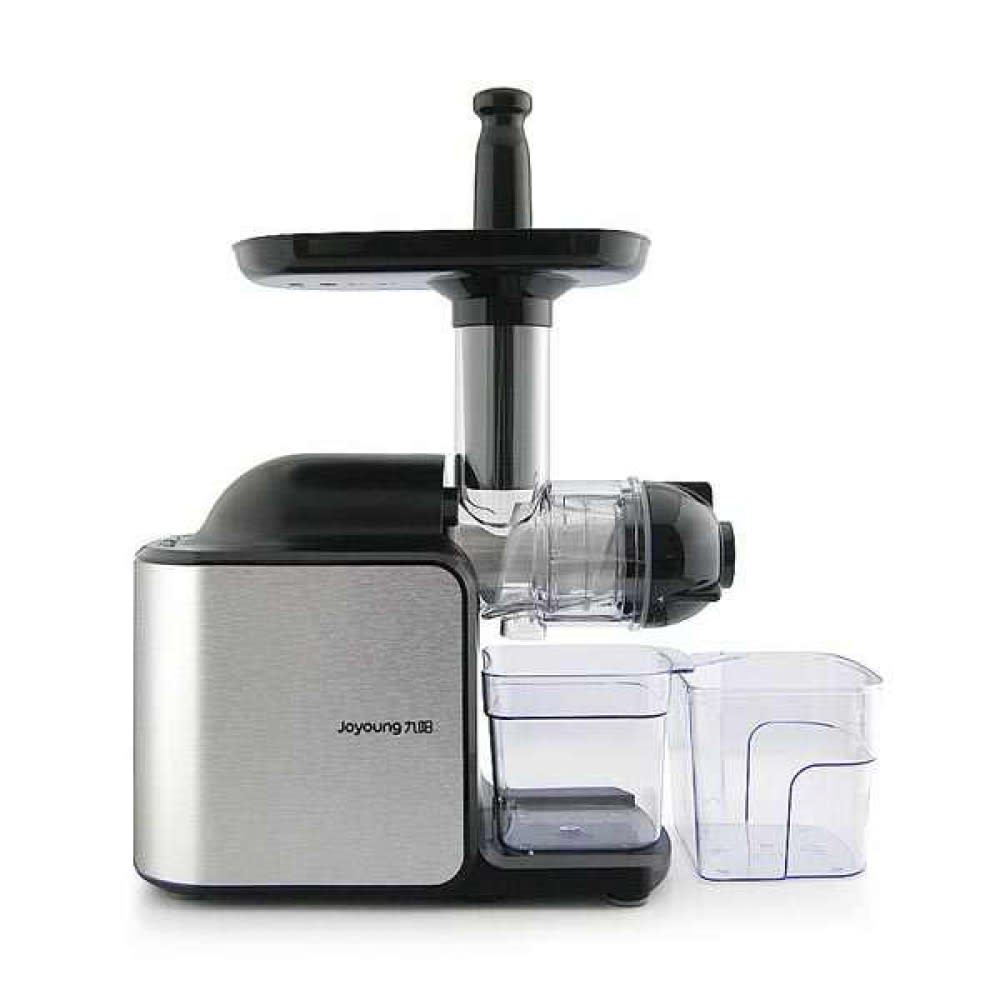 Joyoung Ceramic Slow Juicer JYZ-E8
RM 299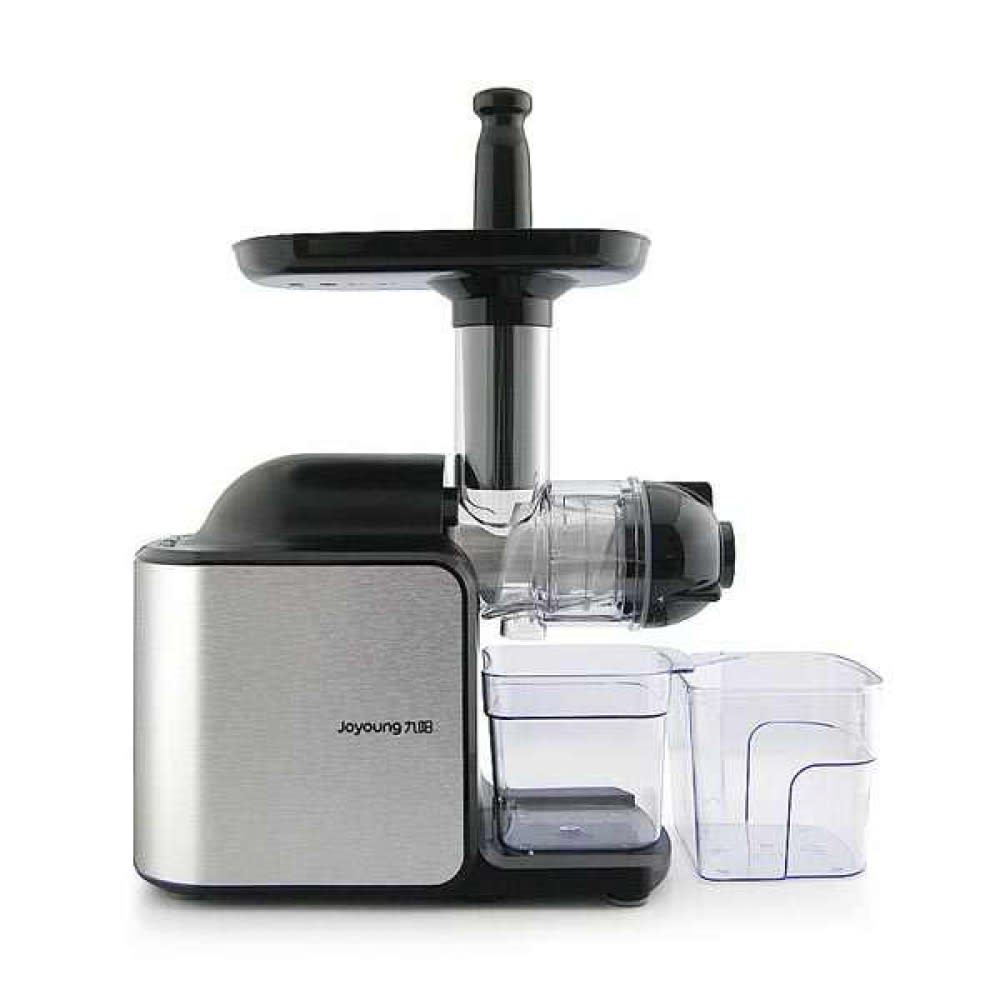 Equip your home with this highly functional slow juicer for a constant supply of fresh juices. With a sturdy ceramic exterior, this slow juicer has quite a distinctive design.
Besides being easy on your pocket, it can cater to a large quantity of juicing at home. Right at the mouth of the feeder, there is a tray attachment which is for keeping the fruit pieces while the juicing process is ongoing.
---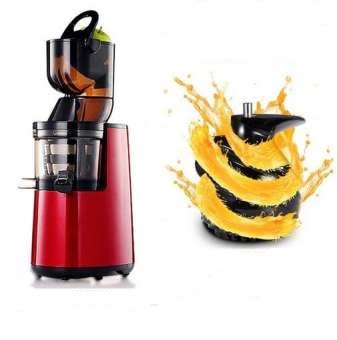 OEM Slow Juicer Blender
RM 219.99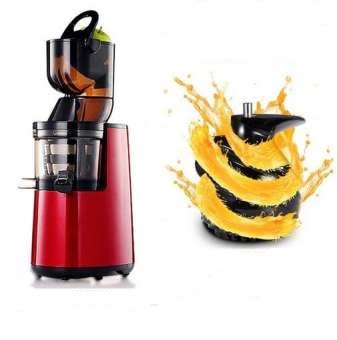 Allow this Slow Juicer with a big mouth to cater for your 'wider' beverage needs. It is an all-round achiever which works wonders for selections of fruits, vegetables and even nut or grains.
To use, just load in whatever larger pieces of ingredients you want without having to work extra on slicing or chopping them up. Then, with a simple press of a button and your juicer will blend to create a menu of fusion juices.
---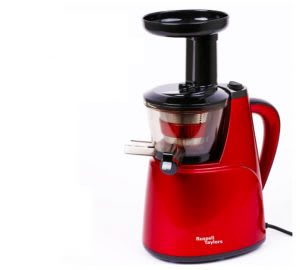 Russell Taylors Cold Press Slow Juicer SJ-33
RM 199.99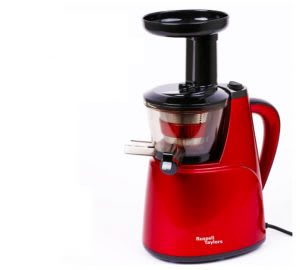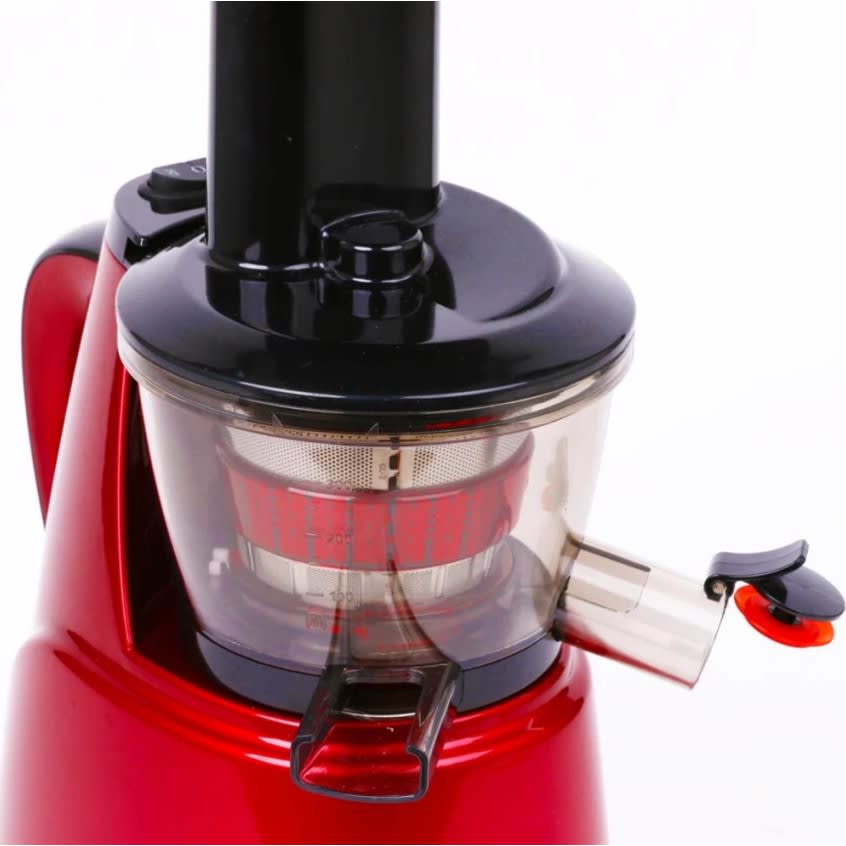 This dynamic slow juicer is built with a slim and self-feeding vertical chute feeder which will help to increase its productivity during the juicing process. Adding to its list of conveniences is the auto cleaning function and metal gauze filter which produces extra smooth drinks sans unwanted fibres. Furthermore, an additional perk with this slow juicer is that it can peel grains in order to make smooth soups or sauces.
---
Riino Cold Press Slow Juicer SJE003
RM 369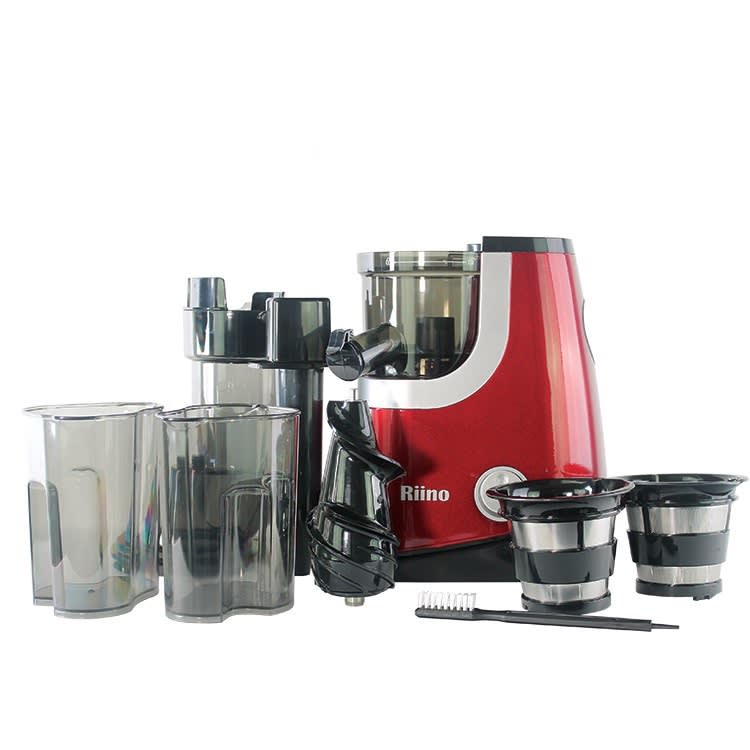 Transform your fitness habits with this wholesome cold press, slow juicer in your kitchen. As it utilises the function of cold pressing, it can strain out juice without affecting the nutritional value. The juice produced remains much fresher for a longer time and does not separate to create unappetising lumps after a while.
Also, with an extra-large curved feeding tube that is designed to cater for smoother processing, you will hardly experience clogging issue while juicing.
---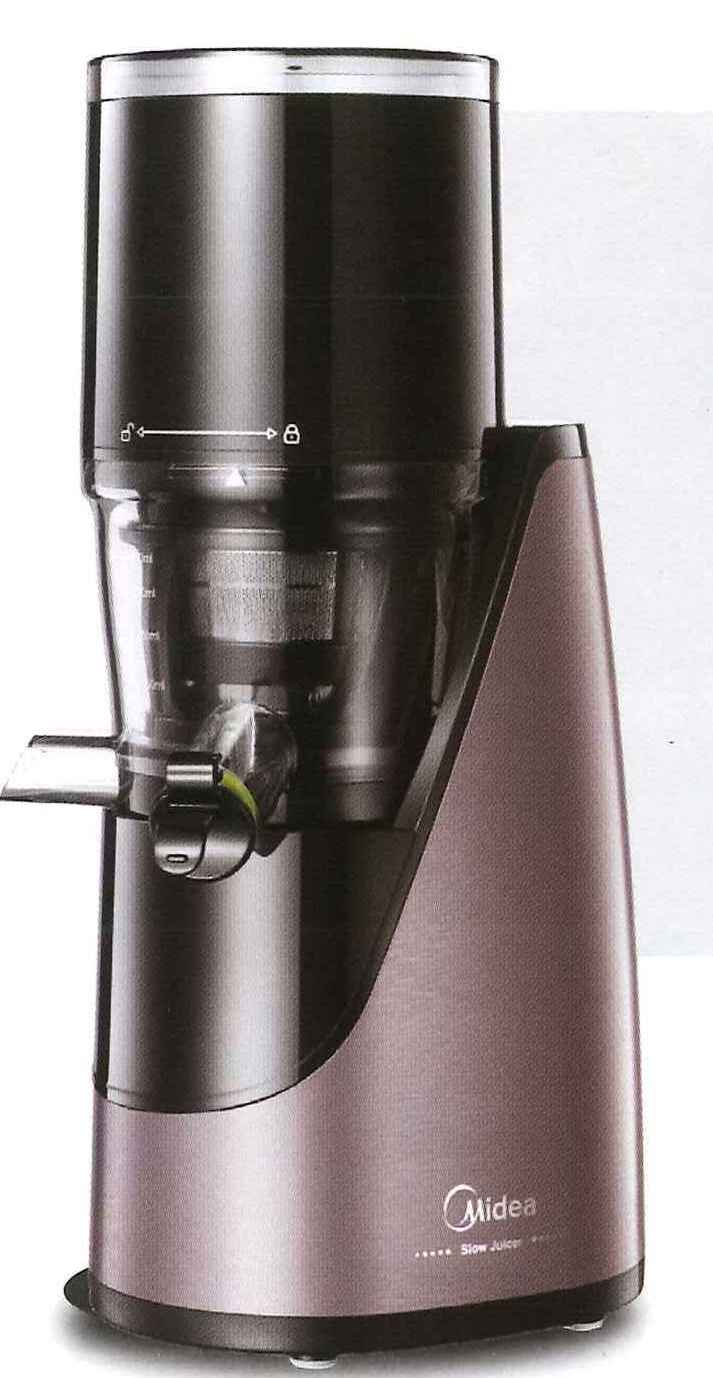 Midea MSJ-20B Slow Juicer
RM 299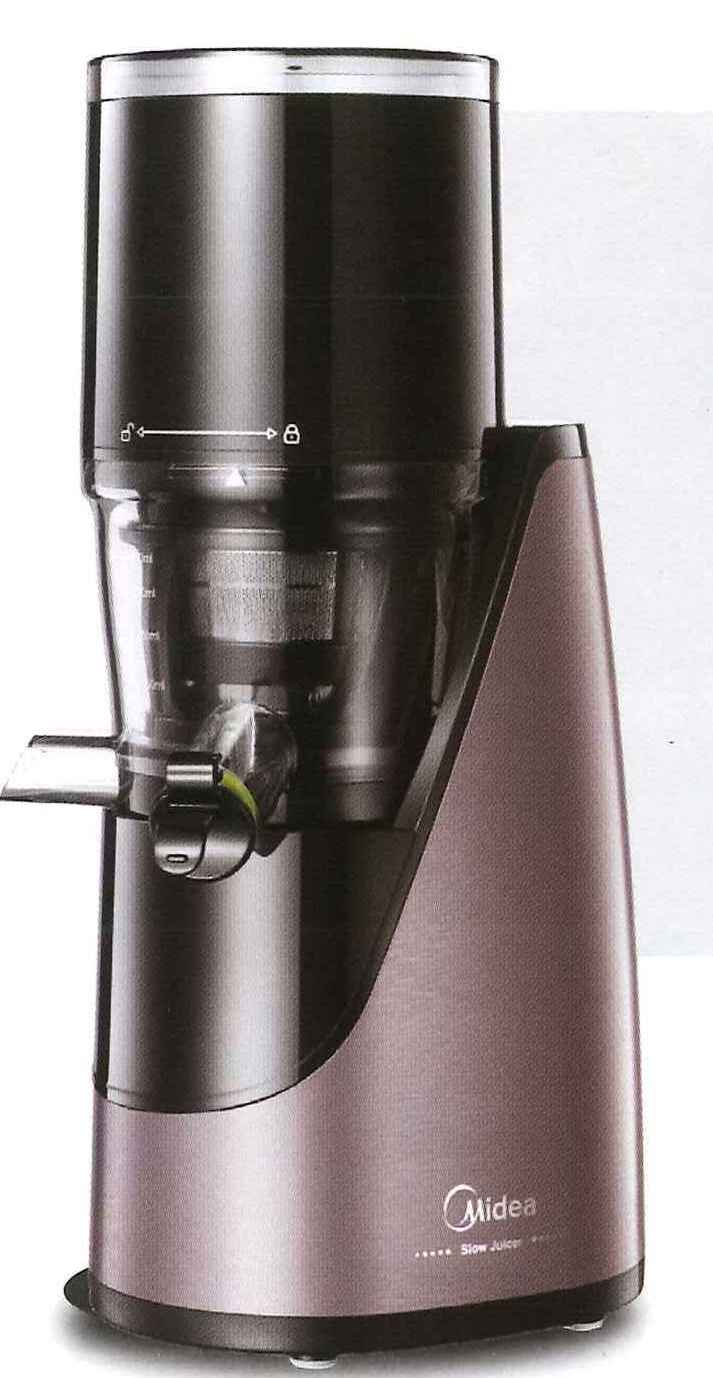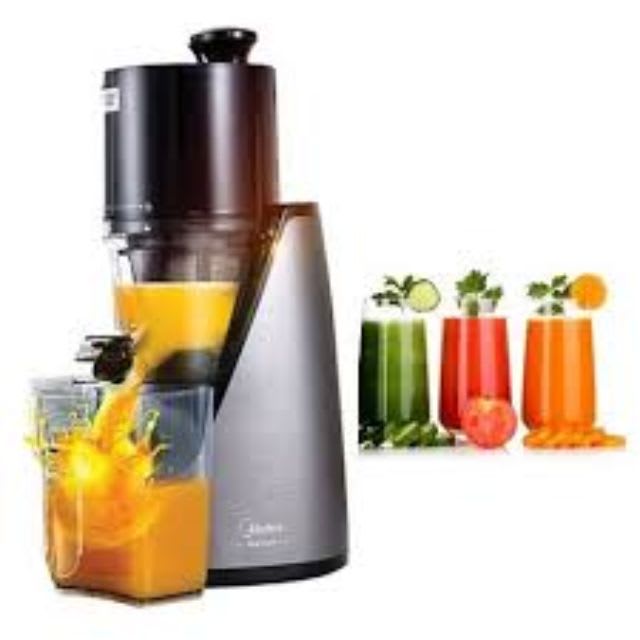 Be nifty with this slow juicer which works wonders on tricky-to-manage greens. With its double phase spiral press, the juicer assures that leafy greens are thoroughly well-processed into a smooth cuppa. In addition to that, the fine strainer through which the juice flow ensures that no unwanted chunks of greens makes it into your juice.
---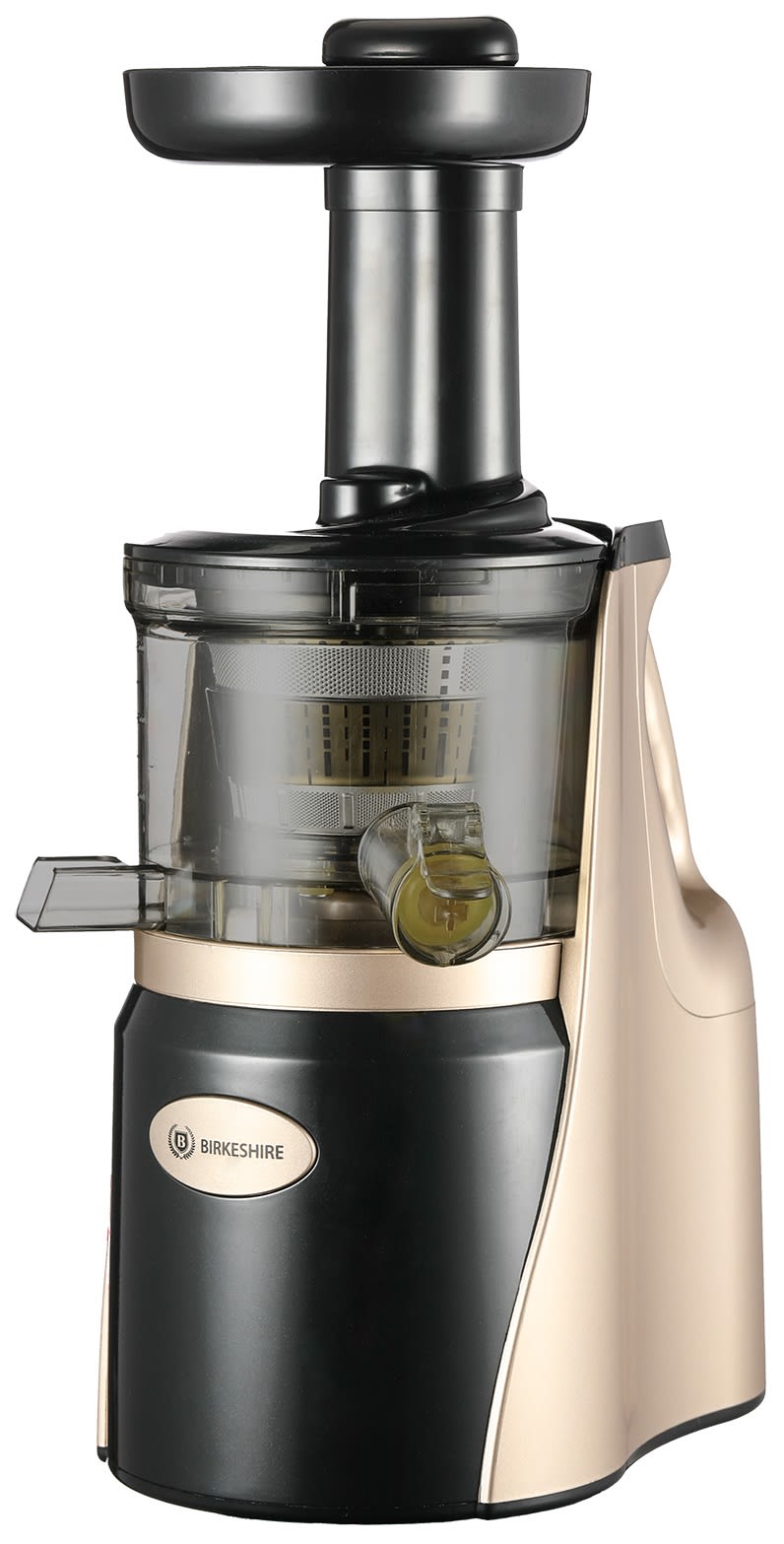 Birkeshire Slow Juicer SJ-150S-M
RM 171.99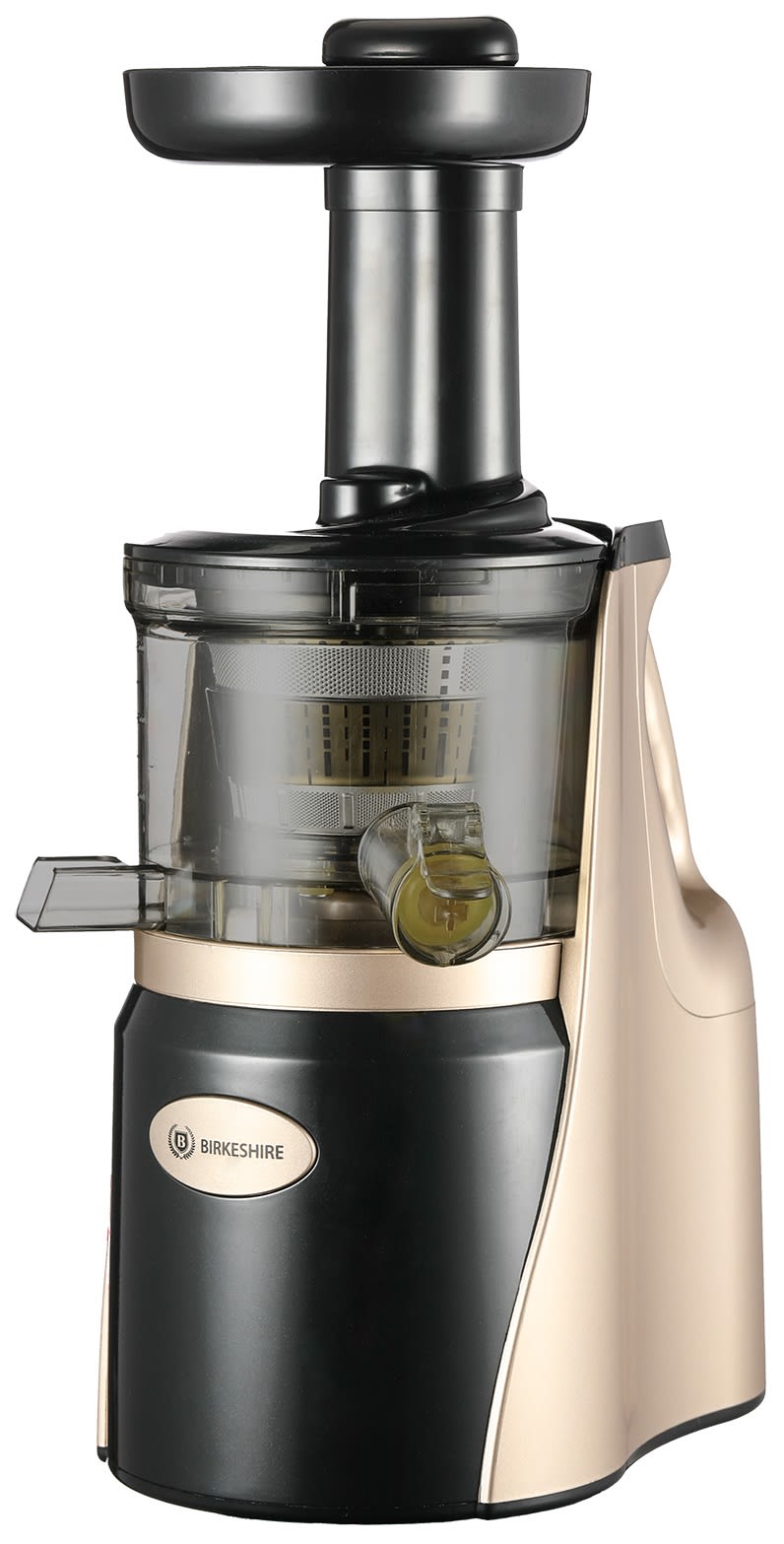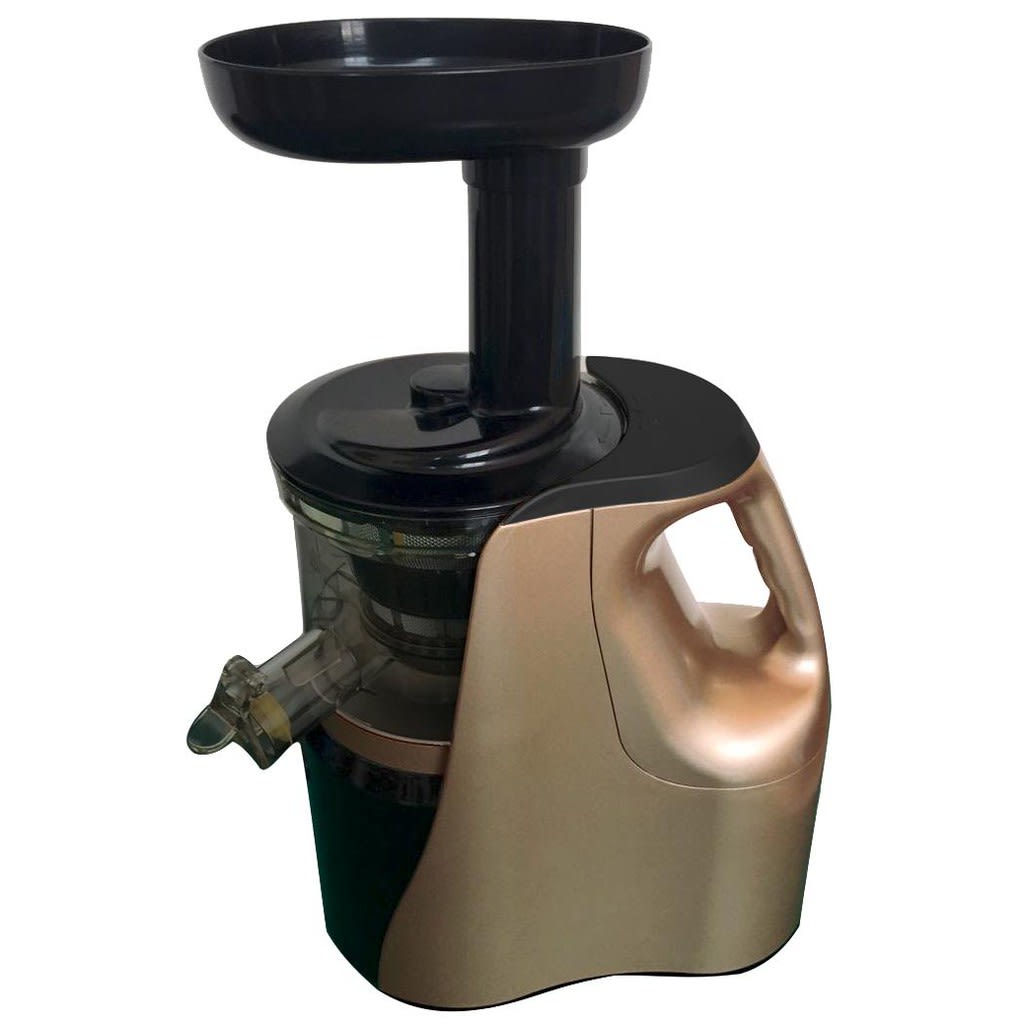 Vegetables with fibres could prove to be quite a challenge to juice. However, with this amazing fruit and vegetable juice extractor, blending celery or rhubarb into your morning smoothie will no longer be an issue.
This slow juicer is ergonomically designed to quietly crush through pieces of hard fruits or vegetables through a dual-stage juicing while using minimal heat. Moreover, the extracted fibre and pulp will be channelled into a separate pulp pitcher. This way, you won't face any clogging issue while being able to easily clean the machine after.
---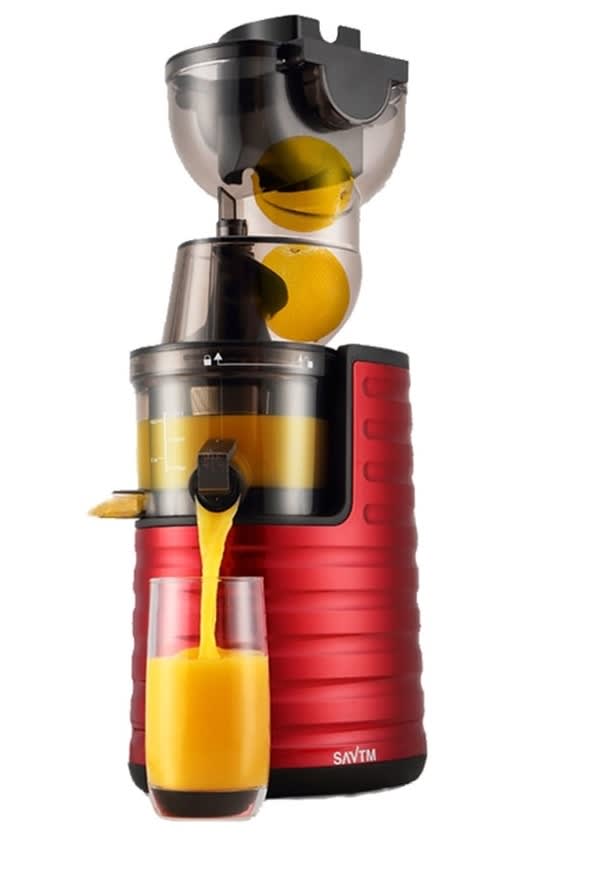 SAVTM JE-31 Whole Slow Juicer
RM 218.88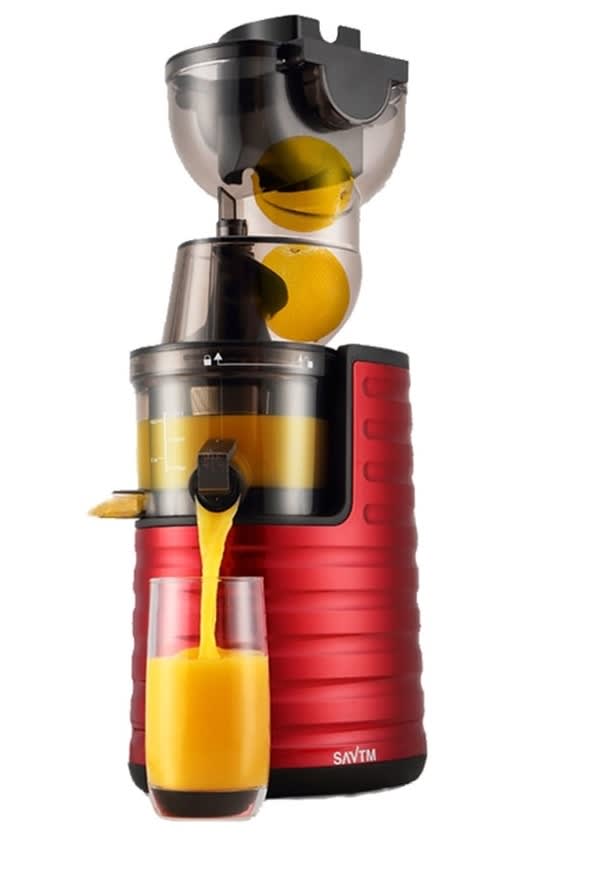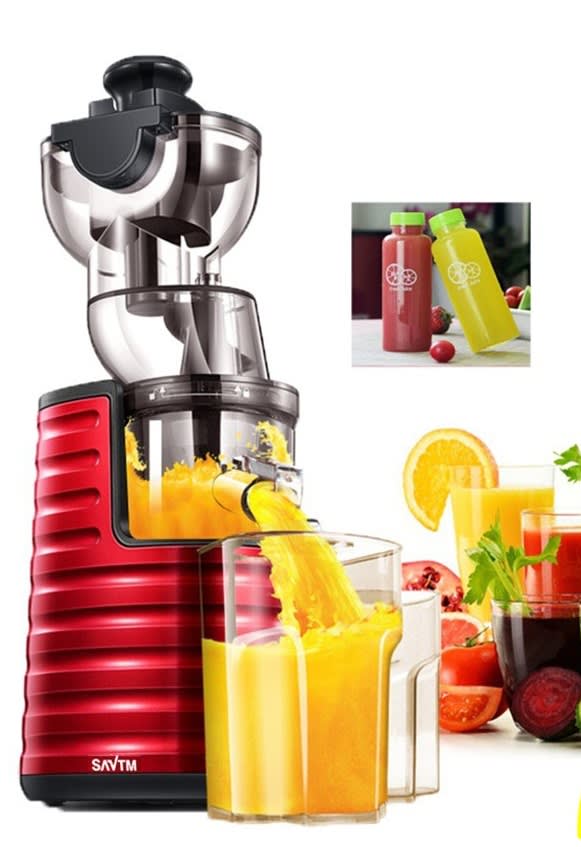 Here's a great sturdy slow juicer to help you process 'hard' to handle vegetables. Just throw in chunks of chopped up carrots and cucumber into the feeder and let the juicer do the hard work.
With a large processing container, this slow juicer is able to churn a jug full of juice for everyone. What's more, the separate pulp extractor lets you blend smooth juice, or you could add in the excess fibre into pasta sauces for additional flavouring later on.
---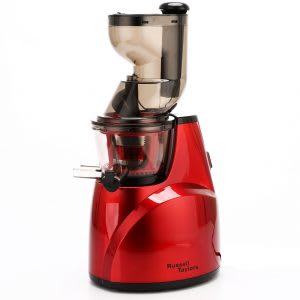 Russell Taylors Whole Fruit Slow Juicer SJ-35 (Extra Wide Mouth)
RM 279.99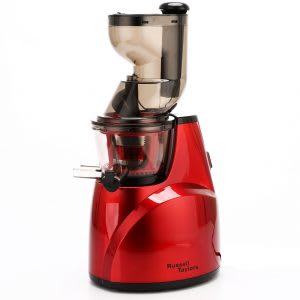 Prepare exquisitely smooth nut-based milk with this slow juicer. Beyond the regular fruits and vegetables, this machine is able to extract the juice from grains and nuts with its slow crushing function. So whether it's fruit juice or almond and soy milk that you want, this machine will whizz away and blend your mix to accommodate to your vegan diet.
---
Disclaimer: The pricing shown is just a good indication of how much these products are worth. The prices could change based on the e-commerce promotions that are going on. If some of the products are not available, do email us at [email protected] Thank you!