With the rise in popularity of hand blenders, you can bid farewell to manual whisking with a wooden spoon for silky smooth soups, sauces, dips, and smoothies. Hand blenders make food prepping more convenient as it does not require you to pour ingredients into a separate container; just immerse the hand blender into the blend.
But that's not all; most hand blenders come with a plethora of attachments so it can chop, grind, and mill just as well as how they blend.
What is the difference between a hand mixer and a hand blender?
The hand mixer features either two or three mixing blades attached to it. Depending on its speed, the hand mixer can combine ingredients whether they're wet or dry. These tools are a great addition to a baker's arsenal as they can beat eggs, create icing, whip cream and combine batters with impressive results.
On the other hand, a hand blender is a long, cylindrical device that utilises several steel blades designed to mush things up. Its long body design allows it to be immersed into pots and bowls easily.
A simple distinction between the two is that a hand blender turns things into liquid while a mixer will not liquefy anything.
What can you do with a hand blender?
Hand blenders are very versatile as you can use it for puree soups, prepare smoothies, and chop herbs and nuts as well. It can also be used to whip up ingredients but it does not incorporate enough air into the mixture as a mixer does.
Want to give hand blenders a try? Save your time and some money with these best budget hand blenders.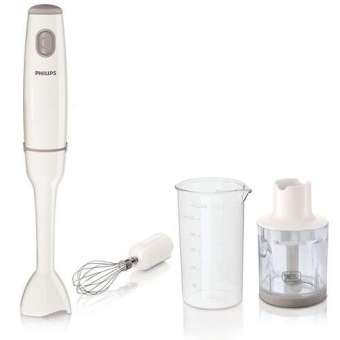 Philips Daily Collection Hand Blender HR1603/00
RM 121.93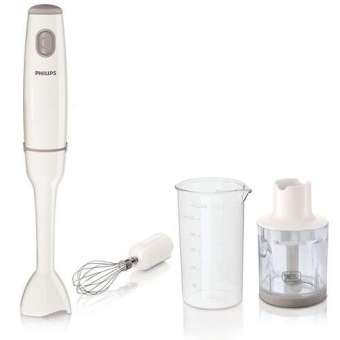 The Philips Daily Collection Hand Blender HR1603/00 features a blending foot that utilises a specific triangular shape to create optimal flow with fast and consistent blending. Besides, it runs on a strong 500 W motor to power through sturdy ingredients.
This blender also serves different purposes as it comes with a detachable chopper and a whisk. To top it off, maintenance is made easy with the 2-button release system to remove the blending bar for cleaning.
---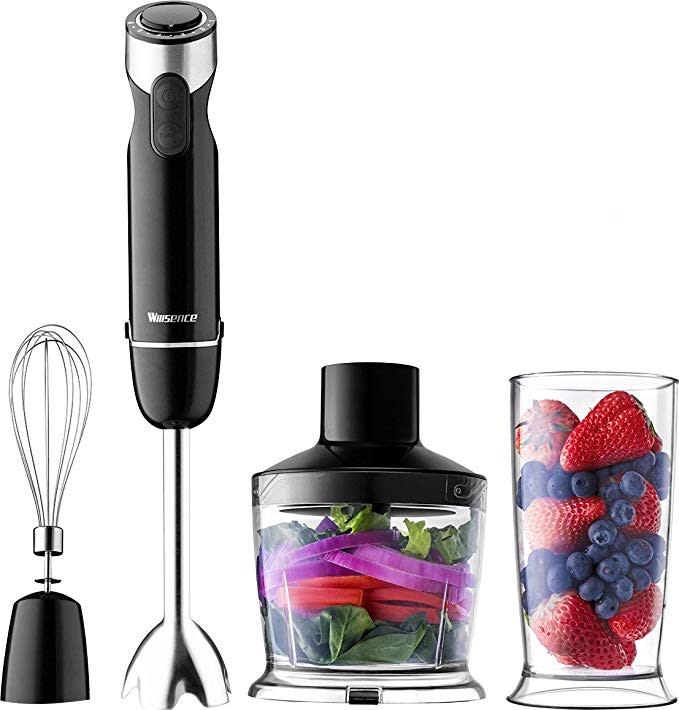 Willsence 4-in-1 Hand Blender
RM 215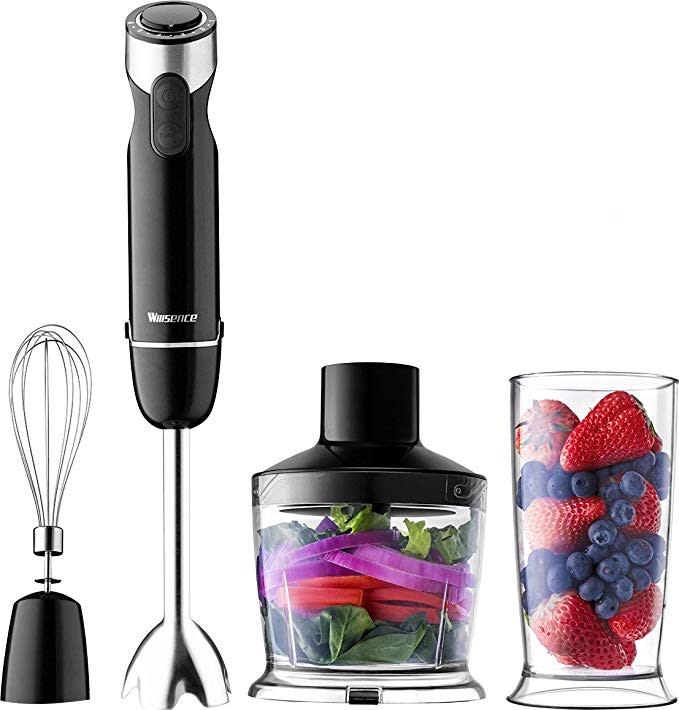 The Willsence 4-in-1 Hand Blender is just what you need to whip up smooth purees to make baby food. As the blender is made with stainless steel, it is completely safe for consumption for babies.
Furthermore, the blade is covered by a housing that keeps splashing which helps to minimise mess. Also, if you're constantly on-the-go then you'll appreciate that the blending shaft, chopper, beaker, and whisk are all dishwasher-safe.
---
Samu Giken Multifunction Hand Blender
RM 79.9
Equipped with 600 W of power, the SAMU GIKEN Multifunction Hand Blender can handle virtually any food item you throw at it. It features solid stainless steel blades which can prepare soups that are velvety in texture. Besides, its 8 variable speeds control will allow you to mash potatoes to achieve a smooth consistency while preventing the mash from turning into mush.
---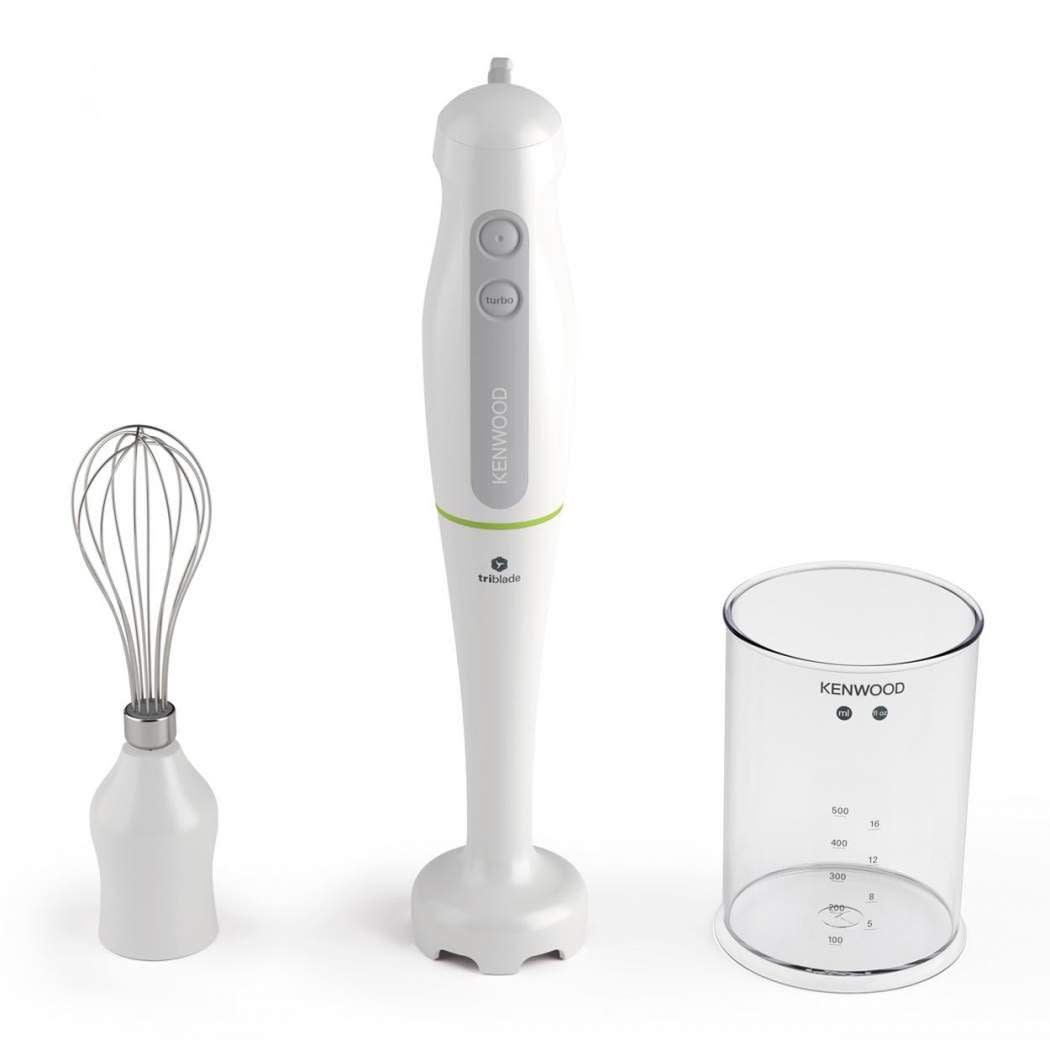 Kenwood Triblade HDP102WG
RM 129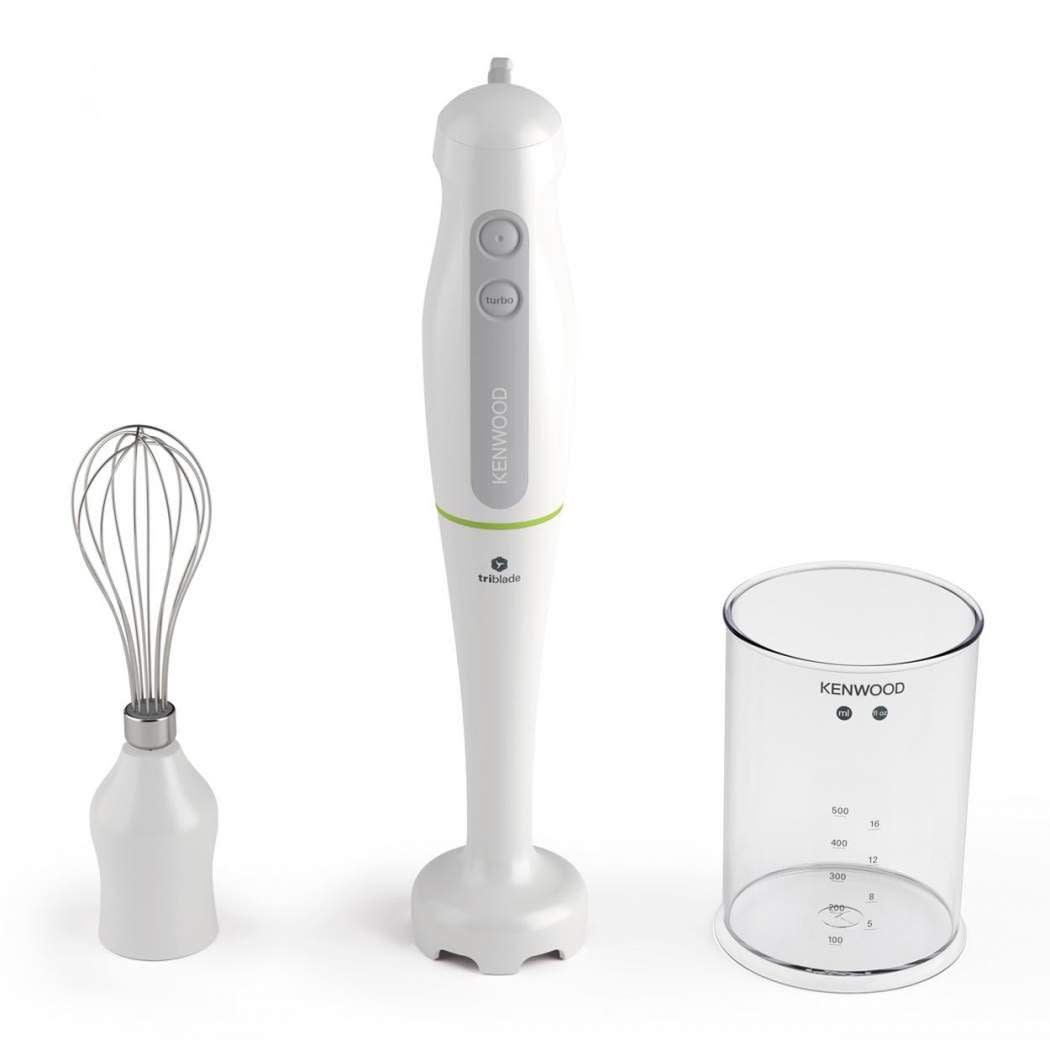 Whipping up a batch of homemade juices and smoothies has never been easier with the Kenwood Triblade HDP102WG. Its 600 W motor gives the blender the oomph it needs to blitz tough vegetables and fruits.
This hand blender utilises three-angled blades to ensure that all ingredients are blended consistently without any chunky or lumpy bits in the blend. Plus, its turbo function may come in handy if you want to crush some ice into your concoction.
---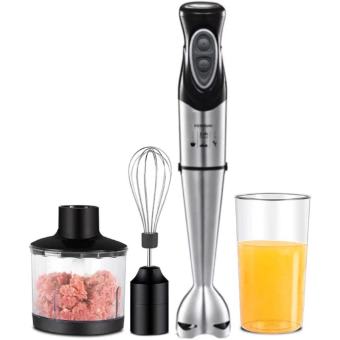 Panaletrik Multifunction Hand Blender
RM 78.9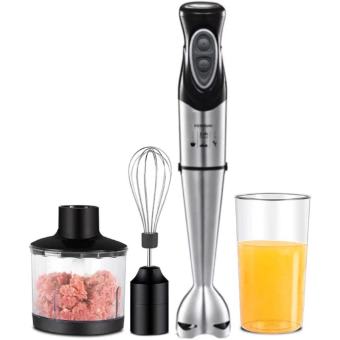 Into baking? The Panaletrik Multifunction Hand Blender comes with a wire-whisk attachment so you can incorporate air into ingredients like egg whites, cream, light cake mixtures or muffin batters. This blender features a stainless steel blade that's powered by an 800 W motor to make any dessert and mixtures imaginable. To add another layer to the blender's utility, it also includes a chopping bowl that can be used to effectively grind nuts.
---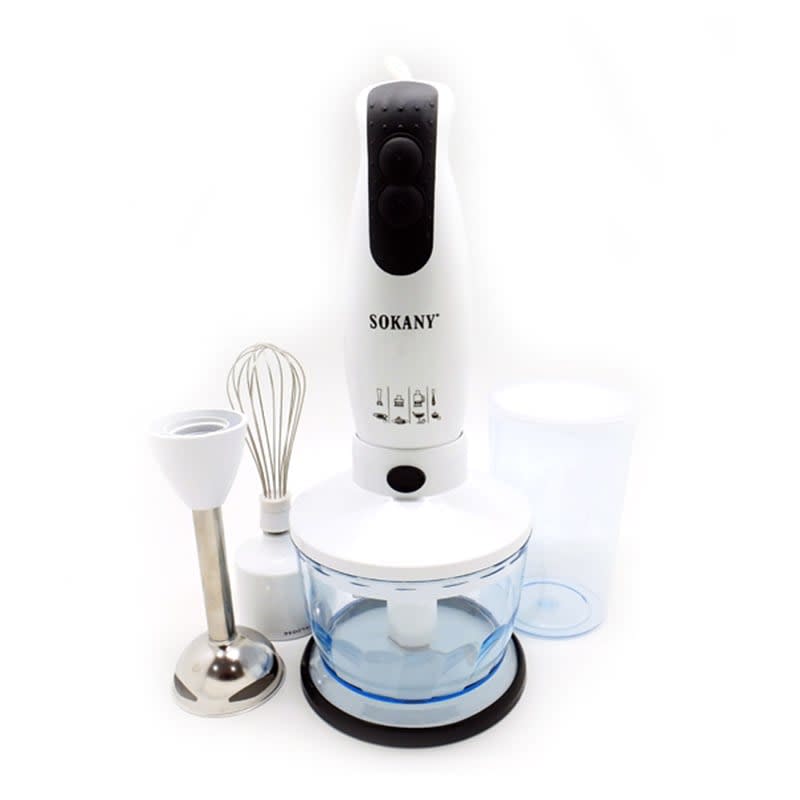 Sokany 5-in-1 (SM-5006-5S) 600W Multi Quick Hand Blender
RM 69.9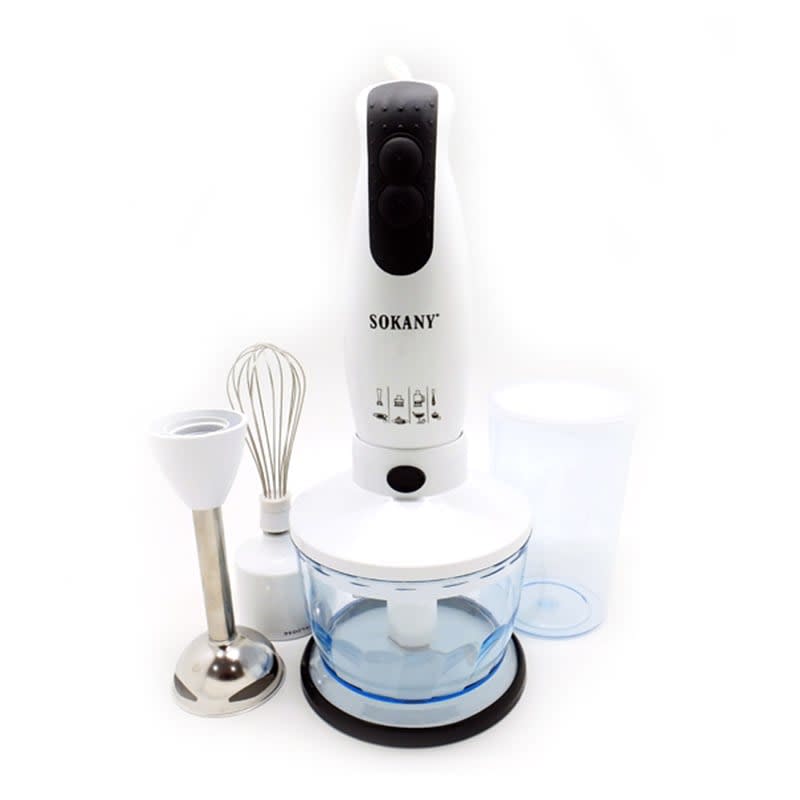 The strong 600 W motor on this SOKANY Hand Blender helps in efficiently blasting the fat and lye into smaller droplets so that they can saponify sooner. Its bottom rim of the blending shaft does not have grooves on it which allow the soap batter to trace quickly and more evenly. Plus, the shaft is made of stainless steel so it will not corrode when exposed to strong alkalis during the soap making process.
---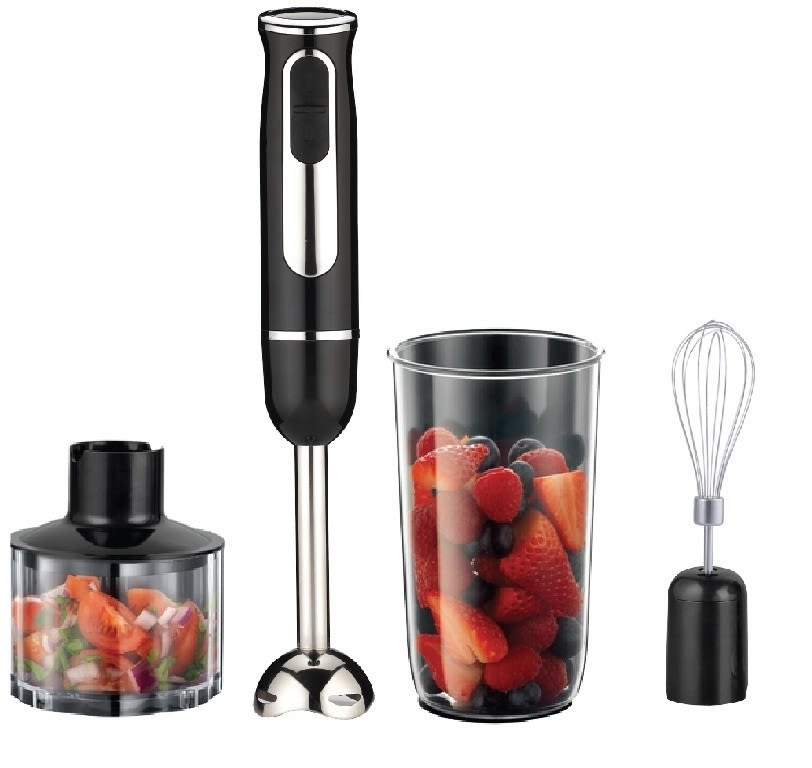 Russell Taylors Hand Blender Set 600W HB-6
RM 89.99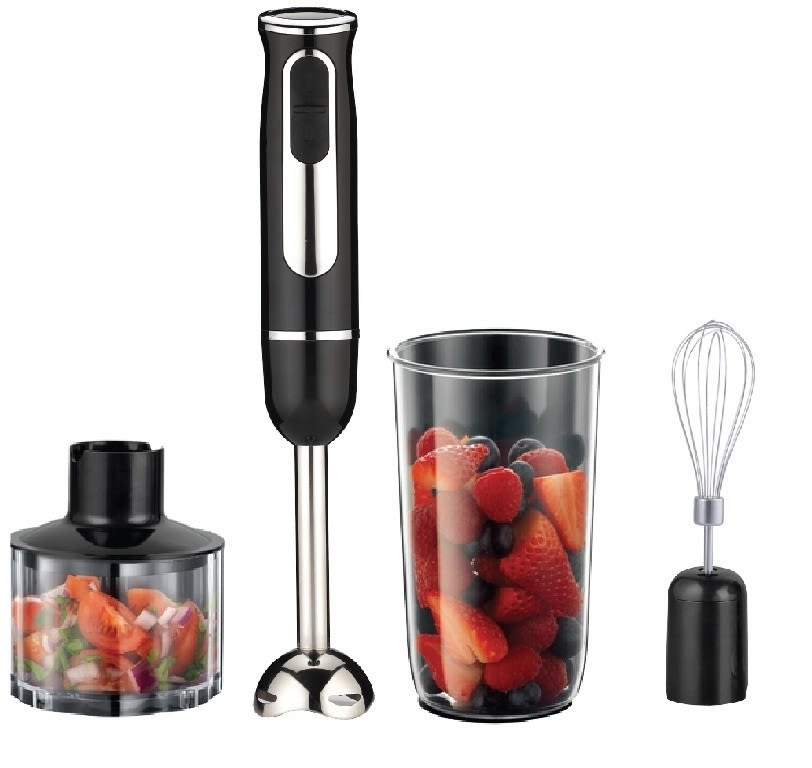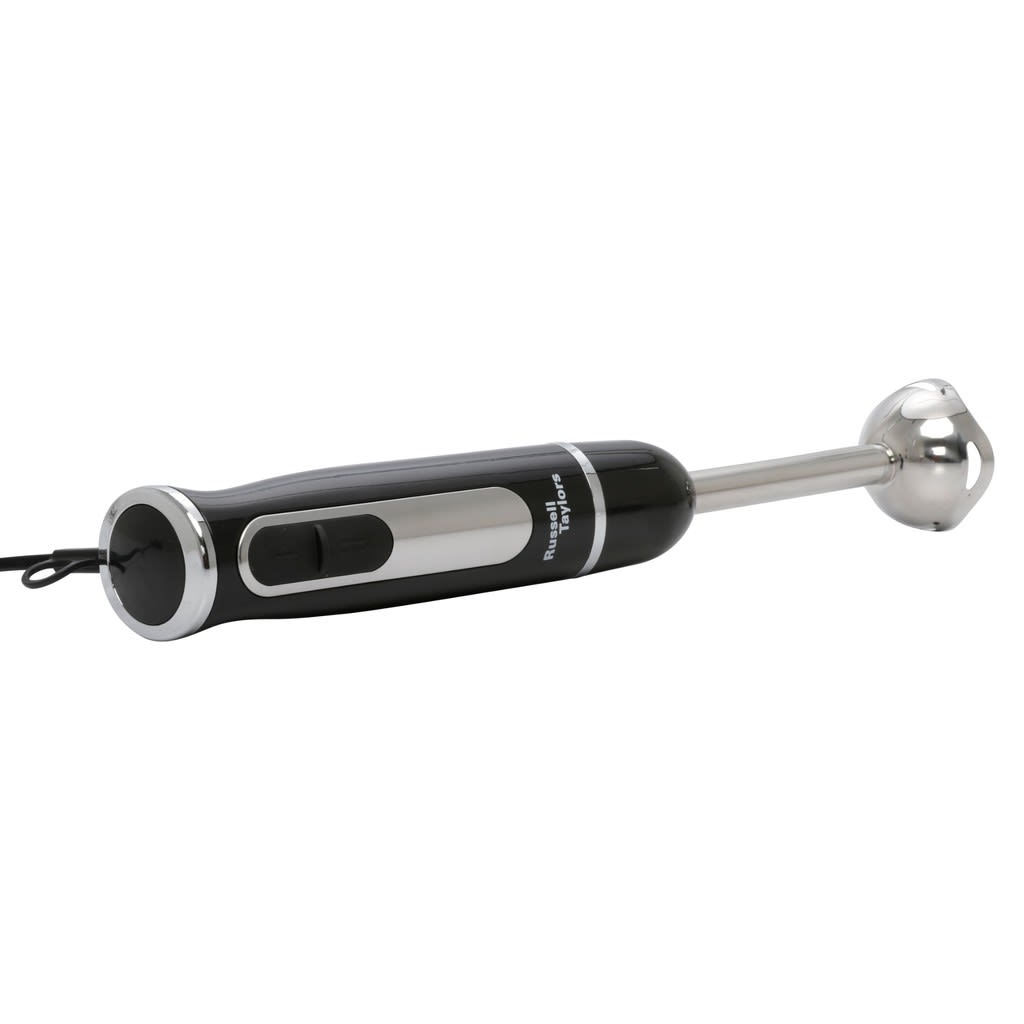 Thanks to Russell Taylors' Hand Blender Set 600W HB-6, you can skip the trip to your local barista and top your hot drinks with home-made frothed milk.
This blender comes with a tall yet narrow jar to achieve sufficient froths without overfilling while the foam rises nice and evenly. It also features an ergonomic handle that allows you to comfortably raise and lower the hand blender to properly aerate the milk.
---
Disclaimer: The pricing shown is just a good indication of how much these products are worth. The prices could change based on the e-commerce promotions that are going on. If some of the products are not available, do email us at [email protected] Thanks!
Like writing about great products? We're hiring! Learn how you can write for us!