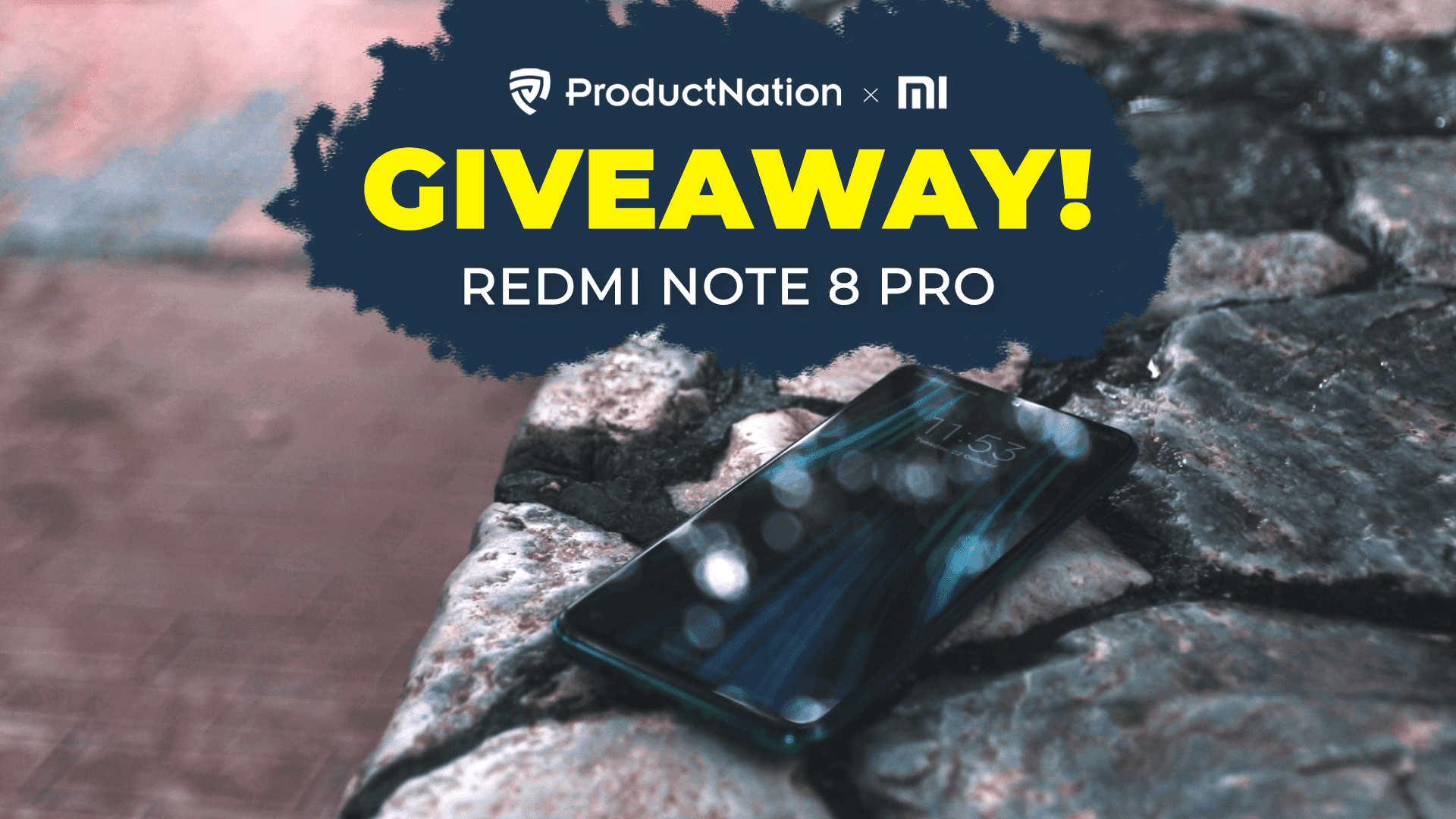 If you are a photography enthusiast, then you should own this new Xiaomi Redmi Note 8 Pro, FOR FREE! ProductNation and Xiaomi Malaysia have joined forces for this giveaway, and all you have to do is follow the three very simple steps below, and this phone might be yours.
How to Win?
1. Like our Facebook page
2. Tag 3 friends in the comment who would love this phone
3. Share THIS POST to your timeline with #XIAOMIxPN and set it as public
Contest period: 29 October - 12 November, 11:59 pm.
Winner Announcement: 14 November 2019
Terms & Conditions
1. Only for resident located in Malaysia.
2. For those who entered the contest previously: Don't worry you're still in the running.
3. The Redmi Note 8 Pro is NOT a sealed unit and that it has been used for the purpose of reviewing.
4. Winner will be selected randomly. The more you share, the higher the chance you have. We would love to pick those who support us. 😉
5. Winner will have to self-collect the product at our office.
6. The winner will be announced on our page on 14 November 2019, and he/she shall contact us within 14 days to claim the prize.
7. ProductNation reserves the right to amend any of the terms & conditions without prior notice.
Good Luck! Here's more...
That's all you have to do. Give us a holla if you're the chosen one so stay tuned and good luck! Oh, while waiting for the announcement, feel free to check out our Best Xiaomi phones and find out which model suits you the best.
Last but not least, there are more to the Xiaomi Redmi Note 8 Pro than just snapping pictures on Auto mode. Learn how to use its prominent camera features and settings in this video.