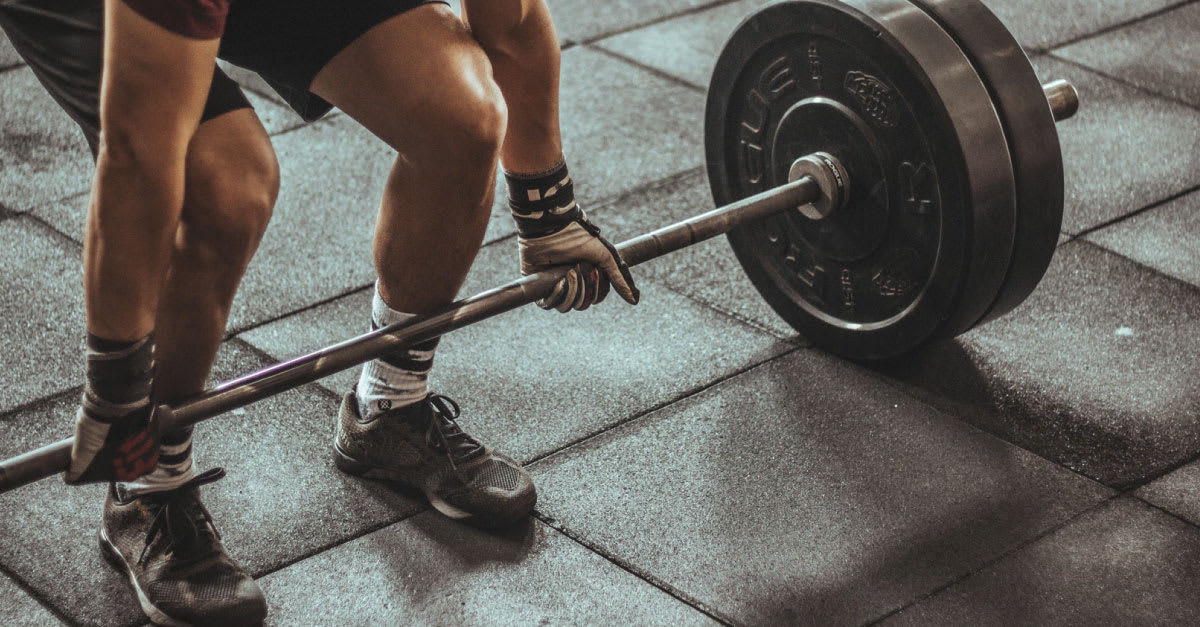 As a fitness enthusiast, it's perfectly reasonable to own a couple of gloves for gyming, yoga and other sports you play. If you're the kind of person who doesn't see scars as a badge of honour, then you might want to get a pair of gloves. Gloves also help to protect your hand from calluses and torn skin. Check out some of these gloves that are suitable for you.
Best men's fitness gloves
Price from RM59.80
Carrying weights in the gym without gloves will leave you with calluses. So, it's best to get a well-fitting glove for yourself. This one is designed with a mesh on the back of the hand to increases flexibility so you can grab the bar and release it with ease.
Best weightlifting gloves
Price from RM79.00
For those of you who enjoy weightlifting, getting this pair of gloves is crucial. Your hands will be dry during your entire workout because of the HeatGear fabric. Say goodbye to sweaty, slippery palms.
Best ladies' fitness gloves
Price from RM98.20
It's comfortable to do dips with this glove because of its double leather open cell foam cushions on the palm. The foam padding system of the palm pad enhances comfort while the leather on the palm provides durability. You can easily hand wash the gloves after and it dries very quickly.
Best wrap gloves for CrossFit
Price from RM15.91
It's crucial to use gloves when doing CrossFit. It provides a better grip on the barbell when you're doing deadlifts and pull-ups. Wearing gloves overcome the problem of sweaty palm slippage; it also provides greater comfort during gruelling WOD (a.k.a Workout of the Day in CrossFit). Besides, these gloves protect your hands from calluses and cuts.
Best fitness gloves with wrist support
Price from RM55.90
These Aolikes gloves come with wrist support, especially when you're always lifting heavy weights. It helps to prevent wrist injuries that might occur in the gym. Aolikes has an adjustable Velcro wrist wrap so that it'll fit your wrist perfectly.
Best fitness training gloves
Price from RM148.00
Put on these Harbinger Training Grip gloves during your next training session. You can wash them without worrying about losing their shape. It's also made with the TechGel technology, which helps to cushion key stress points on your palms and thumbs. Besides, it also minimises torn skin and calluses.
Best full-finger fitness gloves
Price from RM74.58
If you think cycling doesn't require any gloves, think again. Gloves protect your hand from the cold and harsh environment if you're out cycling or hiking. Under the hot weather, it soaks up your sweat and moisture, giving you a safe, comfortable grip on the handlebars. These full finger gloves are also equipped with shockproof material that will protect your hands at all times.
Best kickboxing gloves
Price from RM299.00
Kickboxers love these gloves from Fairtex due to its premium quality leather which is excellent for knuckle and hand protection. Its specially designed tight-fit hand compartment also guarantees the gloves to be comfortable and snug fit. These gloves are for you if you're thinking of taking up this sport.
Best fitness leather gloves
Price from RM98.90
It's crucial to get washable gloves; those you can pop into the washing machine easily like these from Harbinger. The leather is used on the palm pads to protect your hands when working out. These materials used also enhances the durability of your gloves, so it'll last you for a while before the need of getting a new one.
Disclaimer: The pricing shown is just a good indication of how much these products are worth. The prices could change based on the e-commerce promotions that are going on. If some of the products are not available, do email us at [email protected] Thank you!