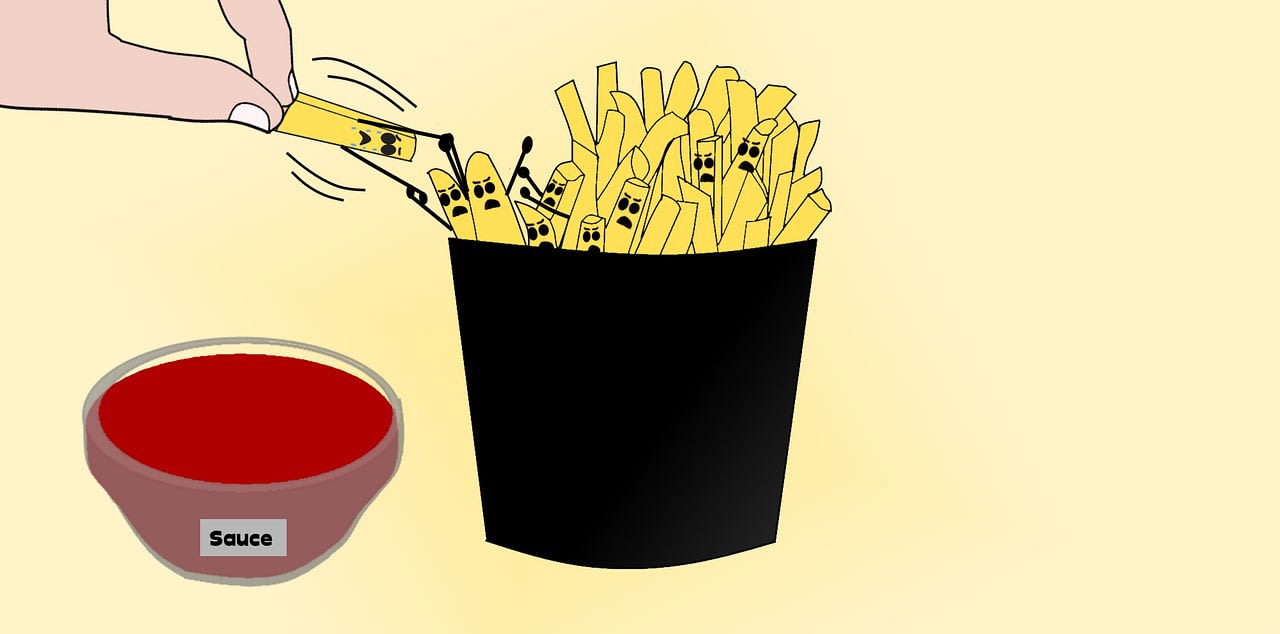 Ketchup or catsup is a household condiment that's made of tomato sauce. While the other basic ingredients in ketchup are sugar, vinegar, salt, it's usually an additional ingredient that gives different ketchup brands a unique flavour.
Here's a list of different but tasty ketchup brands that you can buy in Malaysia.
Best American ketchup - suitable for mac and cheese
Price from RM14.99
Heinz is one of the global leaders when it comes to ketchup. Their ketchup holds an incredible 60% market share in America which has made their name synonymous with ketchup.
Heinz's unique blend of rich tomato paste and secret ingredients are what gives Heinz a heads up over their competitors for many decades. It goes especially well with another American classic, mac and cheese. Additionally, their classic sauce now comes in a fully recyclable and biodegradable plastic bottle that is good for the environment.
Best ketchup without sugar - suitable for diabetics
Price from RM25.14
Those who have diabetes can't enjoy ketchup as much as the rest of us due to the lacking presence of decent choices in the store. Well, there's My Protein's 100% sugar free ketchup. This is a great choice if you want to enjoy ketchup without worrying about your health too much. Additionally, the sauce is also guaranteed vegan!
Best ketchup as tomato paste - suitable for weight loss
Price from RM44.90
With a rich combination of ripe, organic Italian tomato and spices, Annie's Organic tomato ketchup is sure to be a hit with natural taste lovers. Certified organic, vegan compatible, and is free of GMO, gluten, artificial preservatives as well as flavourings, Annie's take on ketchup is a healthy alternative to industrial products.
Best ketchup for omurice
Price from RM4.50
Kimball is a Malaysian success story ever since they first launched their Kimball's Tomato Ketchup. The Ketchup hits all the right buttons as it meets the demands of Malaysians' taste buds, quickly becoming a success.
Throughout the years, their formula continues to improve whilst still maintaining the highest quality of ingredients, which is why they are still a firm favourite among locals. Even when used on other cuisine's dishes such as Japanese omelette rice, or omurice as they call it, Kimball's ketchup will shine through.
Best ketchup for burgers
Price from RM28.94
This German food and beverage brand has quite a prominent presence in the Malaysian marketplace. That's thanks to their delicious ketchup which holds a strong tomato flavour. The tangy ketchup goes great with western staples such as burgers and fries as well as local favourites like banana fritters.
Best ketchup for keto diets
Price from RM56.90
With no preservatives, gluten, cholesterol, artificial colours and flavours, this USDA certified organic product packs only the best organic ingredients. Such ingredients include ripe tomato paste, vinegar, salt and spices to give you a healthy and tasty sauce that won't ruin your diet, even specialised diets such as Ketosis.
Best Ketchup for BBQ Sauce
Price from RM4.20
Del Monte is another famous brand when it comes to producing great ketchup. This unique ketchup gives a light and smoky flavour to your tastebuds, being made with real tomatoes. It's one condiment that'll go especially well as a barbecue sauce or with your grilled meats and veggies.
Best ketchup for toddlers
Price from RM2.97
Maggi is a household name when it comes to kitchen condiments in Malaysia. The golden child of Nestle which is most famous for their instant noodles, Maggi also has a great line of seasoning sauces. Their famous Maggi Tomato Ketchup is also quite well received in general, being not too tangy for the typical toddler's tastebuds.
Disclaimer: The pricing shown is just a good indication of how much these products are worth. The prices could change based on the e-commerce promotions that are going on. If some of the products are not available, do email us at [email protected] Thank you!