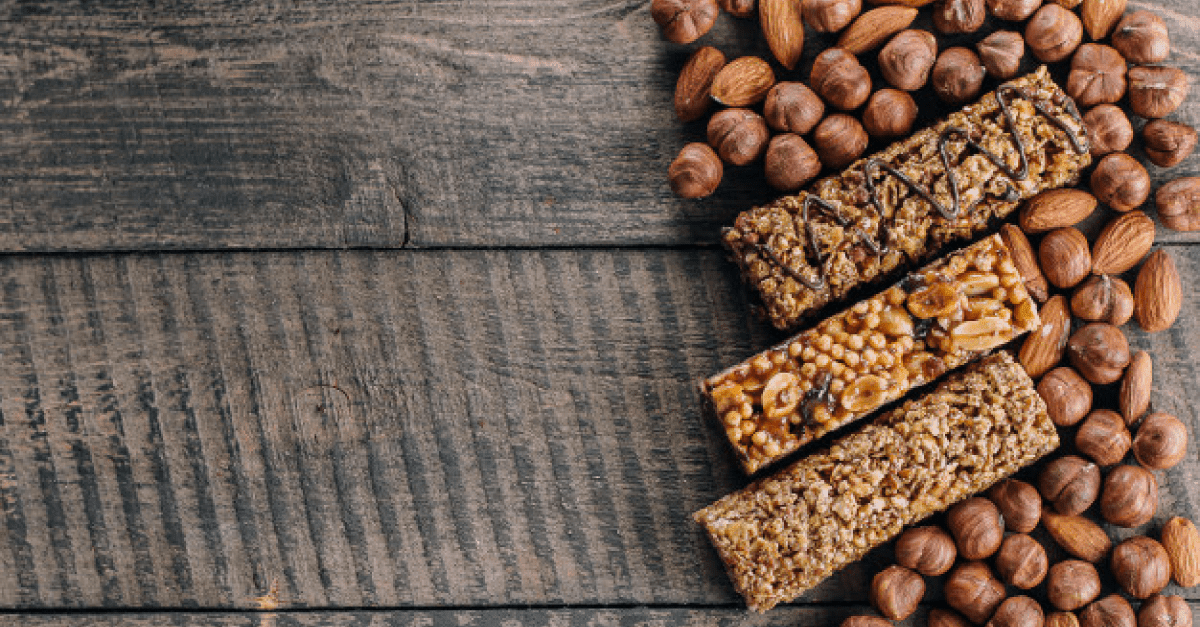 Constantly finding yourself no time to chill for a snack? Don't underestimate the power of Cereal bars. Whether it's as a pre-snack for the gym, tea time or for breakfast, this particular snack is conveniently individually packed to be carried on-the-go. With that, there's no more excuse for you to go hungry.
Now, how about we get started on checking out the best tasting cereal bars that you can get locally?
Best cereal bar with milk
Price from RM46.00
Milo is a household name when it comes to starting the day with a yummy breakfast. By dipping some Milo cereal, or in this case a Milo cereal bar, into milk, you'll get chocolate milk too! That's a clever way to get kids (or even you as an adult) eating up an energy-boosting meal to start the day.
Best low calorie cereal bar - suitable for diabetics
Price from RM16.96
shopping_cart BIGBox
RM16.96
thumb_up 4 people have shown interest in this product
thumb_up 2,004 people have shown interest in this product
Being weight-conscious or diabetic means you're more inclined to skipping meals or desserts that contain too much sugar. That doesn't mean there's no suitable cereal bar for you.
Kellogg's Special K series is targeted towards health-conscious eaters, and that includes their Peach and Apricot cereal bar. Fruity and healthy all the same, this delicious and low calorie cereal bar will be a treat to your tongue as it is balanced between being sweet and savoury.
Best cereal bar with chocolate and marshmallow
Price from RM23.40
Consisting of chocolate-flavoured crunchy rice krispies being held together with gooey marshmallow, this yummy cereal bar is a great pick-me-up snack for anyone. Aside from being a good source of energy-booster, the cereal bar also contains a fair amount of iron and calcium.
Best cereal bar for weight loss
Price from RM32.00
Aiming for your dream beach body? We know that planning healthy meals can be quite stressful. Fret not, this strawberry cereal bar will help you watch your weight drop easily. Low in sugar and sodium (5.4g and 88mg respectively), this low-calorie yet delicious cereal bar is sure to keep you full for a long time.
Best cereal bar with peanut butter
Price from RM78.00
Some may not know this, but peanut butter is a good source of protein, and is one of the most preferred stamina booster snack for gym-goers. If you're in for a cereal bar with this golden ingredient, the MusclePharm's Combat Crisp Protein Bar is filled with it.
High in protein (16g!), the bar contains a generous amount of crispy gluten-free nuts with just only 170 calories.
Best cereal bar for breakfast
Price from RM8.70
Breakfast bars from Nice & Natural are known for the absence of added artificial colours, flavours and fillers. Made to taste delicious yet maintaining its healthy nutritional value, you'd be surprise at the fact that this Almond bar contains no more than 5g of sugar, 7mg of sodium with just 168g of calories.
Best for before workout. Also for cycling and bodybuilding
Price from RM96.00
Ever found yourself lacking of energy before a workout session? Packed with a whopping 20g of protein (which is the key ingredient for stamina), this cereal bar promises to fuel you up for any sorts of sports. Plus, don't worry about ruining your diet as the bar is gluten free and contains only natural flavours.
Disclaimer: The pricing shown is just a good indication of how much these products are worth. The prices could change based on the e-commerce promotions that are going on. If some of the products are not available, do email us at [email protected] Thank you!