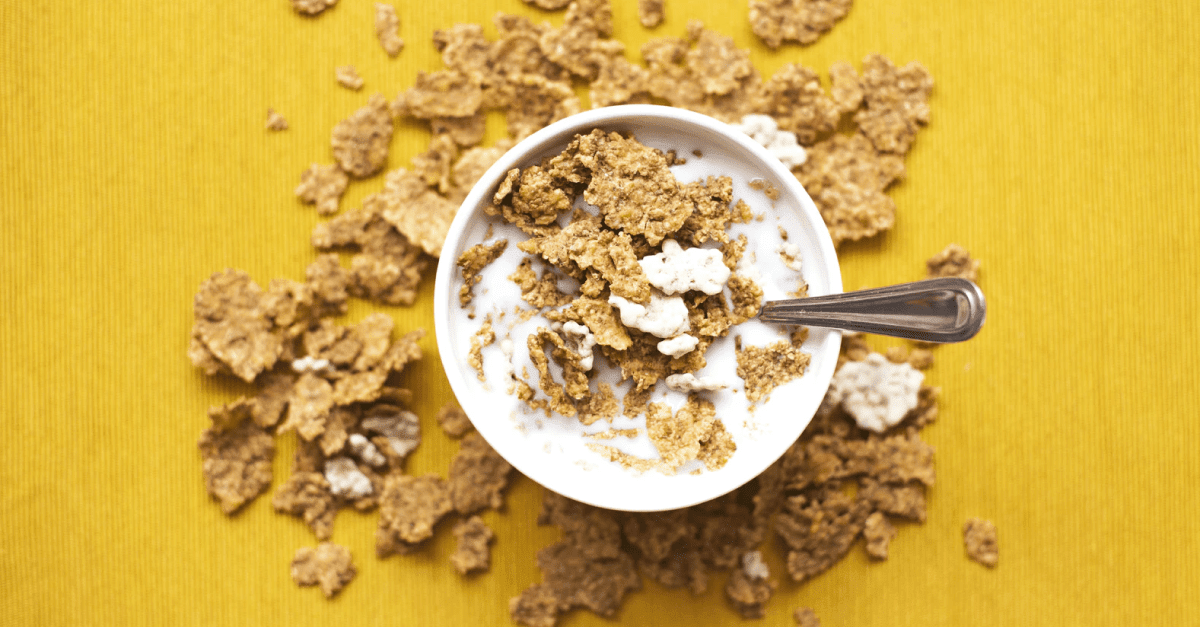 You've heard it a thousand times. Breakfast is the most important meal of the day. But why? Well, it's because it decides what day you'll have just by what you eat.
For many, cereal is a quick and easy morning meal for a boost of energy and nutrients. With that, here are some of the best tasting cereals you can have to help you get the most out of your day.
Best cereal for gym junkies
Price from RM12.70
Besides breakfast, the best time to have a bowl of Nestle Fitness Honey & Almond Cereal is after a workout. It's infused with traces of Milk, Almonds and Peanuts. With calcium and iron in every bowl, you'll be fully recovered and ready to go before your next workout.
2 people added this to their wishlist
Best cereal for diabetics – with no added sugar
Price from RM26.80
If you want a guilt-free bowl of cereal, or maybe you just want to cut down on sugar, you can give Alpen Muesli a try. There's no added sugar as most of its flavour comes from the natural sweetness of oats, raisins, and a variety of crushed nuts. As a bonus, the cereal is rich in fibre too!
Best cinnamon cereal - has no trans fat
Price from RM14.90
These Oatmeal Squares are huge and so chockfull of whole grains that a bowlful of it meets 96% of your minimum whole grain needs. The cinnamon is the most popular flavour but if you're not a fan, you can also go for Brown Sugar, Golden Maple, and Honey Nut.
Best fruit cereal – contains almonds; reinforced with fibre
Price from RM49.00
The Japanese really love their fruits! And you can tell when you dig into a spoon full of Calbee Fruit Granola Breakfast Cereal. This Calbee cereal is one that's naturally sweet thanks to the mix of dried papaya, strawberry, apple, raisins, and coconuts. It's easy to say that they've got the perfect amount of sweetness without skimping on health.
Best chocolate cereal – reinforced with vitamin B1, B3, B6 and iron
Price from RM39.90
You probably saw this one coming. Everyone already knows how amazing Oreo's taste. But as a cereal, they taste even better! After all, Oreos are made to go with milk. The best part is when the milk seeps into the cereal, you've got yourself some chocolate milk that tastes like Oreo. Yum!
2 people added this to their wishlist
Best cereal for babies
Price from RM14.75
Cereals are a great source of nutrients for your little one. Not only does it contain real vegetables, the ingredients in Heinz's have been steamed-cooked and gently blended so that it retains as much nutrients as possible.
This also means both Cauliflower with Broccoli and (the sweet variant) Fruit with Yoghurt flavours contain natural vitamins found in cereal's ingredients such as A, B, C and more. Best for babies 6 months and up.
Best cereal for vegetarians
Price from RM5.00
There're two things great about Kellogg's Rice Krispies Toasted Rice Cereal. First, it's absolutely amazing how versatile these Krispies can be. The crunchy texture is suitable for just about any dessert. You can use it to make truffles, cupcakes, and cereal bars. Second, it's cholesterol-free and contains absolutely no milk powder, which makes it 100% vegetarian friendly.
Best cereal for weight-loss
Price from RM14.70
We all need to shed a pounds every now and then. And Special K has been the go-to cereal for weight-loss since 1955.
Designed specifically as a meal replacement, each serving has only 70 calories with low fat and 2 grams of sugar. But it still has enough nutrients to keep you going throughout the day. After a light meal? This cereal is the way to go.
Best cereal for kids
Price from RM13.40
Did you know that Nestle Koko Krunch was voted Malaysia's favourite breakfast cereal? That's especially true for kids aged 7-9. A lot of us probably grew up with Koko Krunch and remember that having just one bowl was not enough.
If you don't want your kids to starve till lunch time, a bowl of Koko Krunch will have them slurping up the cereal and milk in no time.
Disclaimer: The pricing shown is just a good indication of how much these products are worth. The prices could change based on the e-commerce promotions that are going on. If some of the products are not available, do email us at [email protected] Thank you!