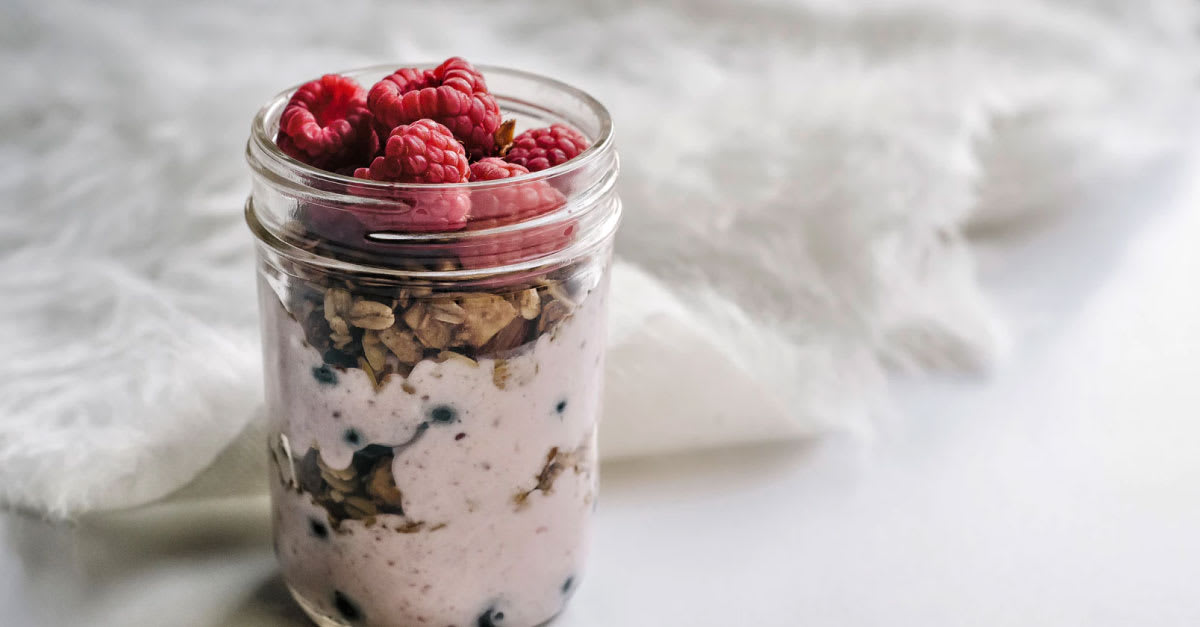 When you think of yoghurt, the first thing that comes to mind is that it keeps your overall health in check. We all know that yoghurt is nutritious and eating it regularly helps boost several aspects of your health. Did you know that there are many types of yoghurts with different benefits? Here are some that you probably never knew about.
1. Wel-B Baby Freeze-Dried Yogurt Melts
Best yogurt for baby
Price from RM16.89
This yoghurt for babies is 100% natural and gluten-free. It does not contain food additives, preservatives, trans fat, MSG and GMO. Mixed berries, including strawberries, make up these yoghurt blocks with no artificial flavouring and added sugar. Your child can easily snack on this small bite-size yoghurt that melts in their mouth.
2. Bulla Frozen Yogurt
Best yogurt with probiotics for constipation
Price from RM17.83
It is so important that your yoghurt contains probiotics as it helps with constipation. These live bacteria and yeasts are great for your digestive system. Bulla yoghurt consists of probiotics that are made up of real fruits in a tub that has no artificial colouring and flavouring. Creamy and delicious, this yoghurt is 97% fat-free and good if you're on a strict diet.
3. Rokeby Farms Quark Yogurts Strawberry
Best for keto and weight loss
Price from RM76.80
Are you on a weight loss regimen or doing the Keto diet? We have the perfect yoghurt for you. The Rokeby Farms Quark Strawberry yoghurt contains cultured milk that's formed at low temperature. That creates a quark yoghurt that is natural and rich in protein.
After the heating process, the yoghurt goes through a cold filtration; that helps increase the natural protein by three times more, giving you a thick creamy texture. This yoghurt is high in calcium, low in fat and gluten-free with no added sugar. It is a perfect fit for you if you're on a Keto diet.
4. Jointwell Natural Instant Yogurt
Best yogurt for breakfast
Price from RM92.20
Jointwell's Natural Instant Yoghurt is made with natural ingredients that contain seven billion probiotics per serving. It has no preservatives and artificial flavourings that will keep your body healthy. Mix it with fresh milk and your favourite fruits, and you are good to go. If you are always in the rush, this can be your perfect breakfast pick-me-up.
5. EasiYo Yogurt Berry Pack
Best yogurt with fruit
Price from RM99.00
Yoghurt is best consumed with fruits because it's a healthier option when you're craving to munch on something. EasiYo Yogurt Berry Pack is that perfect choice for you. Made in New Zealand, it's known for its excellent source of calcium, plus it's gluten-free with no preservative, gelatines, stabilisers and thickeners. The yoghurt comes in small packs for easy consumption when you're on the go.
6. Fage Total 0% Fat Free Greek Yogurt with Honey
Best yogurt with honey
Price from RM12.74
This Fage Fat-Free Greek Yogurt with honey is deliciously good. A family recipe since 1926, its rich and creamy texture is made with all-natural ingredients. From baking to cooking, you can use Fage's yoghurt as your go-to for any add-ons. It is topped with fresh fruits and honey, making it the perfect and hearty breakfast, snack or dessert.
7. Pasqual Banana Flavoured Creamy Yogurt Drink
Best yogurt with banana
Price from RM11.31
Pasqual's banana flavoured creamy yoghurt drink is one of the best that keeps you feeling fresh and full. It is rich in protein and calcium and is best served chilled. Drink it for breakfast as it will keep your tummy feeling satisfied.
8. Ivenet Bebe Finger Yogurt Set
Best for babies of 9 months old
Price from RM56.40
If your baby is seven months old and above, Ivenet Bebe Finger Yogurt is highly recommended for your baby's health and happiness. This yoghurt set contains six types of fresh probiotics and two billion live lactic acid bacteria that is good for your baby's health.
It contains no wheat, is salt-free and perfect to be consumed as a snack for your baby as it melts in their mouths. There are five flavours for you to choose from based on your child's liking.
Disclaimer: The pricing shown is just a good indication of how much these products are worth. The prices could change based on the e-commerce promotions that are going on. If some of the products are not available, do email us at [email protected] Thank you!