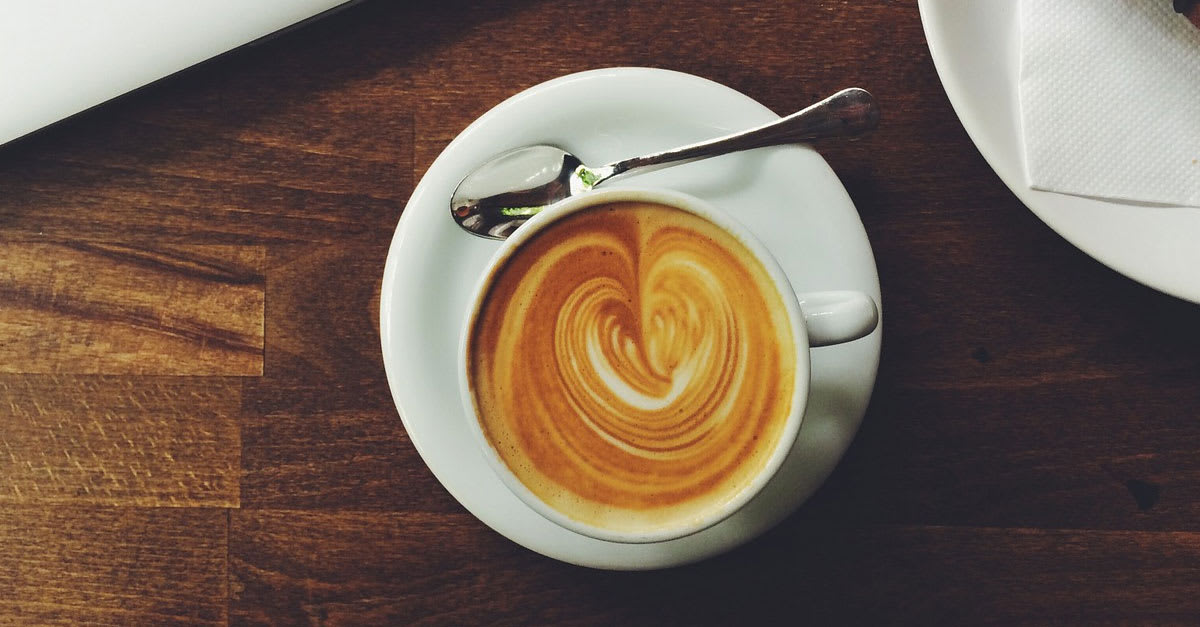 Instant coffee doesn't get the respect of coffee aficionados, but this time and money saving invention is how most of us get our daily fix. The flavour of instant versus traditionally brewed coffee is a subjective matter and is what has fuelled debate since instant coffee's invention.
Whether or not you are a coffee lover, you can't deny that many local and international instant coffee brands have had many praises sung. Here, we've rounded up some of the best available to the Malaysian market according to reviews and taste tests. We will warn you; you might be very intrigued to try some of these.
1. Moonbuck Instant Coffee Drip Filter Bags + Roasted Coffee Powder
Best instant filter coffee (packet)
Price from RM32.00
For those who swear by traditional roasted and ground coffee powder, the Moonbuck Instant Coffee Drip Filter Bags is a real godsend. It only takes two minutes to prepare a fresh cup of coffee; it's easy and convenient especially during rush hour. The bags are small in size, making it easy to be carried around and for disposal purposes.
3 people added this to their wishlist
2. Kopiko L.A. White Low Acid White Coffee Premix 15 x 40g
Best low-acid coffee
Price from RM14.80
If you have a sensitive stomach, but can't live without coffee in your veins, fret not, you can enjoy Kopiko's new and rich low acid instant coffee mix. The coffee beans have undergone a process to reduce their acidity so you can enjoy as many cups of this coffee as you want. Highly recommended for those with gastric issues.
3. Kopi Luwak Specialty Arabica Premium Blend Ground Gourmet Coffee (10g sachet)
Best civet coffee
Price from RM78.00
Drinking poop coffee sounds terrible, but Kopi Luwak is one of the most exclusive coffees in the world. For those who don't know, Kopi Luwak is made from coffee beans which have been eaten and "processed" by a civet cat before being roasted and turned into the famous coffee.
The extra process results in a uniquely aromatic yet ultra-smooth coffee unrivalled by any other coffee in the world hence the high price. The Exotica Kopi Luwak is made from genuine Arabica beans processed by the civet cat. This instant ground powder is bound to please even connoisseurs of this exotic coffee variety.
4. Klassno Rich Arabica Instant Coffee Pouch 200g
Best Arabica instant coffee
Price from RM18.60
Arabica coffee is renowned as being more aromatic and smoother than the Robusta variety. Klassno's subtle blend of the two different varieties allows the rich aroma of Arabica to shine through for a satisfying cup of coffee without breaking the bank.
The certified Halal coffee also features a built-in ziplock pouch which can be sealed after opening to seal the flavours and ensure many more satisfying cups till it's time to buy a new batch.
5. Alkhair Premium Turkish Coffee
Best ground Turkish coffee
Price from RM45.95
Alkhair Premium Turkish coffee is a fine grounded blend of some of the best mix of coffee beans around. This product of Saudi Arabia promises the authentic taste of original Turkish coffee and certainly delivers expectations as long as you follow the preparation instructions on the packaging.
Once opened though, you must store the coffee powder in an airtight container, inside a refrigerator to maintain its freshness as Turkish coffee is pure ground coffee beans, unlike normal instant coffee which is dehydrated coffee concentrate.
6. Boncafé Decaffeinated Gourmet Freeze-Dried Instant Coffee 100g
Best decaffeinated, freeze-dried instant coffee - suitable for pregnancy
Price from RM21.09
Boncafe's decaffeinated gourmet freeze-dried instant coffee is for those who want the authentic taste and aroma of medium roasted coffee without caffeine. Through the manufacturer's Swiss water decaffeination process, 97% of the caffeine in the coffee is removed. The concentrated coffee is then freeze-dried to retain its flavour.
This coffee is also perfect for pregnant women who want a cup of coffee without endangering their child with caffeine.
7. Nescafe Dolce Gusto Mocha 216g - Malaysia
Best gourmet coffee pod
Price from RM30.00
Nescafe's Dolce Gusto is Nescafe's take on gourmet coffee. Although the coffee pods must be used exclusively with Nescafe's Dolce Gusto Machines, the Dolce Gusto Mocha pod is a delightful chocolate coffee combo which can satisfy even finicky Mocha lover's cravings. Its light, creamy and foamy coffee-chocolate combo delivers a superior punch, ensuring a smooth start to one's morning.
8. Hannis Green Coffee
Best green coffee for weight loss
Price from RM25.00
Do you want to burn fat while drinking your cup of coffee? According to Hannis Green Coffee, the brand claims it acts to burn fat, curbs appetite and is 100 % natural all the while boosting one's energy levels and fight fatigue.
While we can't say much for the fat burning, we can say that its taste is one that's hard to forget as it is made with unroasted Arabica coffee beans, giving it a nutty or almost, a grassy flavour. Try this for something new and maybe burn some fat.
9. Kapal Api Instant Coffee (Kasar) 180g
Best instant coffee powder
Price from RM4.90
Kopi Kapal Api is a staple brand in its homeland of Indonesia and neighbouring countries Malaysia, Brunei, Vietnam and Thailand. Since 1957, the Kapal Api brand has grown in popularity and is very well known in the region. Chances are if you order a regular "kopi" in any roadside stalls in Malaysia or Indonesia, you're getting a cup of Kopi Kapal Api.
The popularity is due to its excellent flavour and aroma as well as budget price. The Kapal Api brand uses Arabica beans in combination with other Java Robusta beans to produce a winning coffee powder. The brand proves that you don't need to be priced-high to deliver a high-quality product.
10. Trung Nguyen G7 3-in-1 Instant Coffee
Best Vietnamese 3 in 1 coffee
Price from RM35.00
Trung Nguyen G7 3-in-1 instant coffee is considered as one of the finest coffees in the world. Produced in Vietnam, finest coffee beans from Jamaica, Brazil, Ethiopia and Vietnam itself are used to create this tantalising coffee mix of instant coffee, nondairy creamer and sugar. Many people swear by the brand for its taste.
11. Nescafé Classic Instant Coffee 100g
Best for iced coffee
Price from RM10.99
A favourite among locals is the Nescafe O' Ais, or Nescafe classic served in iced black form. Nescafe is one of the pioneers popularising instant coffee, with the original Nescafe instant coffee first launched in Switzerland in 1938.
Over the years, Nescafe products have evolved and improved throughout the decades and till this day, still, manage to capture the essence of real coffee. The Nescafe instant coffee classic showcases both the heritage and innovation of the brand in its current guise. The Nescafe classic steadily remains one of the best in the market.
12. MOCCONA 3 in 1 Instant Coffee - Vanilla Latte (2*150G)
Best instant coffee latte
Price from RM167.40
Traditionally, a latte is made with a combination of espresso and steamed milk to create a smooth, velvety froth and sweet aroma that (most) people enjoy. Now, we have the Australian-imported Moccona 3 in 1 instant Vanilla Latte for those who are always on the go - it's just as good as the handmade version. Also, it comes in other flavours so take your pick.
Disclaimer: The pricing shown is just a good indication of how much these products are worth. The prices could change based on the e-commerce promotions that are going on. If some of the products are not available, do email us at [email protected] Thank you!