As Malaysians welcome the start of December, we are certainly getting more and more hyped up for Christmas – who can ignore the massive Christmas trees and continuous carols playing in our shopping malls?
Being true blue Malaysians, however, no festive is complete without good food. And just this once, we might be willing to put aside our nasi lemak and char kuey teow for a good plate of roast chicken, turkey and a few slices of pudding.
From classic Christmas cakes to kid-friendly dishes, we've got you covered for your party. Oh… did we mention wine pairing recommendations as well? Have a fun Christmas y'all!
Star Dish Of The Night - Mains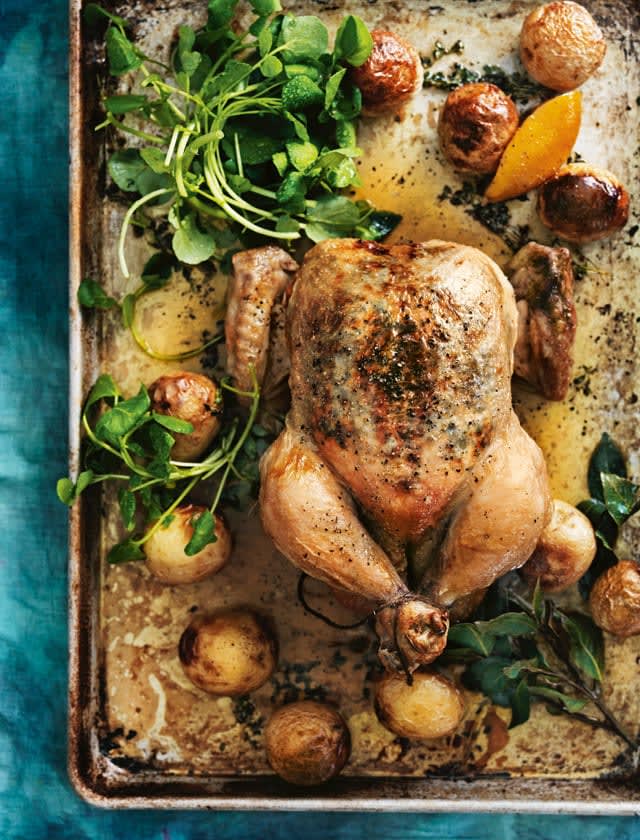 Lemon Thyme Roasted Chicken
This beautiful roasted chicken recipe by Donna Hay is simple, flavourful and sure to impress guests at your Christmas party!
You can substitute lemon thyme for thyme and still obtain a fragrant herb flavour in the roast. Be sure to check that the chicken is thoroughly cooked. To do this, slice the skin between the leg and breast to check the juice. If it is clear, the chicken is likely done; but if it's slightly pink, you can check if the chicken meat is firm rather than rubbery. Make sure not to overcook the chicken.
Get the recipe here.
Wine pairing: Sauvignon Blanc (RM92.90) or Merlot (RM49.90)
Beef And Root Vegetable Shepherd's Pie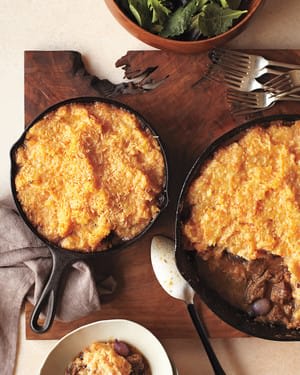 On a snowy cold day, we can imagine this lovely shepherd's pie being rightfully comforting – and who's to say Malaysians can't enjoy this delectable dish in an air-conditioned room at home?
We love how this recipe is simple and contains a fair amount of vegetables. Also, a Martha Stewart Christmas recipe can't possibly go wrong, right?
Get the recipe here.
Wine pairing: Cabernet Sauvignon (RM52.99)
Vegetarian Side Dishes
While you're channeling most of your effort into your main dishes, these easy-to-do vegetable dishes will be a life-saver to ensure you have the perfect side dishes to go with your mains.
Roast Potatoes, Carrots & Parsnips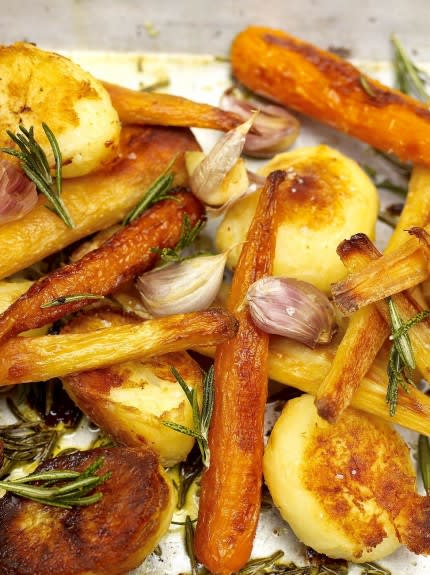 We love Jamie Oliver's recipe for its no-fuss, quick and easy meal preparation that promises fantastic flavours for your vegetable lovers and vegetarians. And anyway, what's Christmas without some beautifully roasted vegetables?
Start roasting with the recipe here.
Wine pairing: Pinot Noir (RM62.99) or Chardonnay (RM62.99)
Quinoa Salad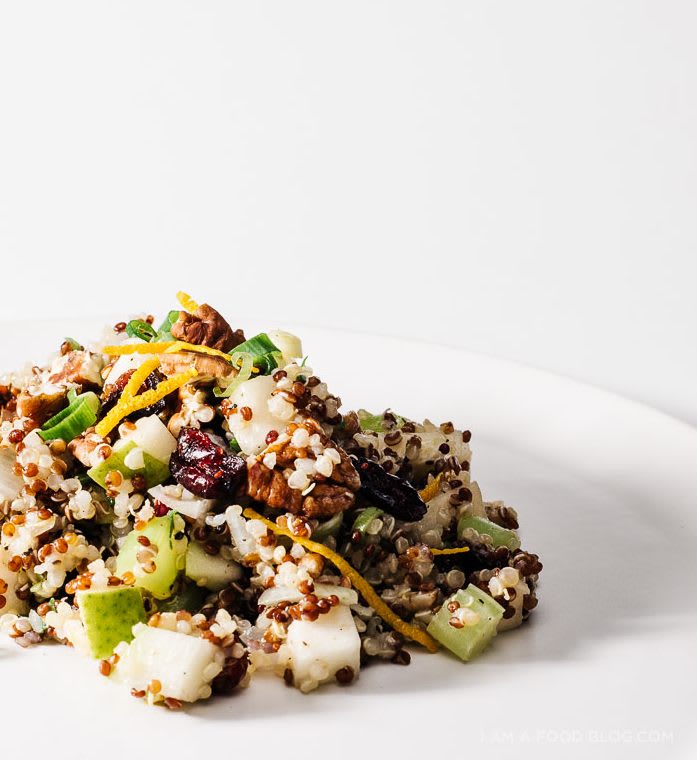 Are you into the quinoa craze? If you are, this quinoa salad is the perfect choice for you! The mixture of sweet pear, tangy orange peels and nutty pecans act as a perfect starter or side.
Get the recipe here.
Wine pairing: Rose (RM69.90)
Fennel And Orange Salad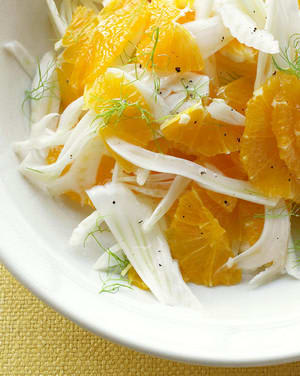 If you're looking for a light, tangy and sweet salad, Martha Stewart's orange and fennel salad is a sure-fire winner for the table.
The light dressing and citrus flavour complements most dishes perfectly and makes for a refreshing starter as well. You can even prepare this way ahead of dinnertime – just separate the dressing, refrigerate the salad and serve chilled at dinnertime.
Get this super fast and easy recipe here.
Pair with: Medium-body Rose (RM57.99)
More: 33 Christmas Outfits That Will Dazzle Everyone At A Party
Desserts And Sweet Christmas Classics
Nothing completes a perfect Christmas dinner more than a deliciously satisfying dessert at the end, when everyone's bursting at the seams but ready to take another mouthful of delectable sweets. These easy recipes can be made ahead before your big night, making it perfect for stress-free cooking.
Apple Crumble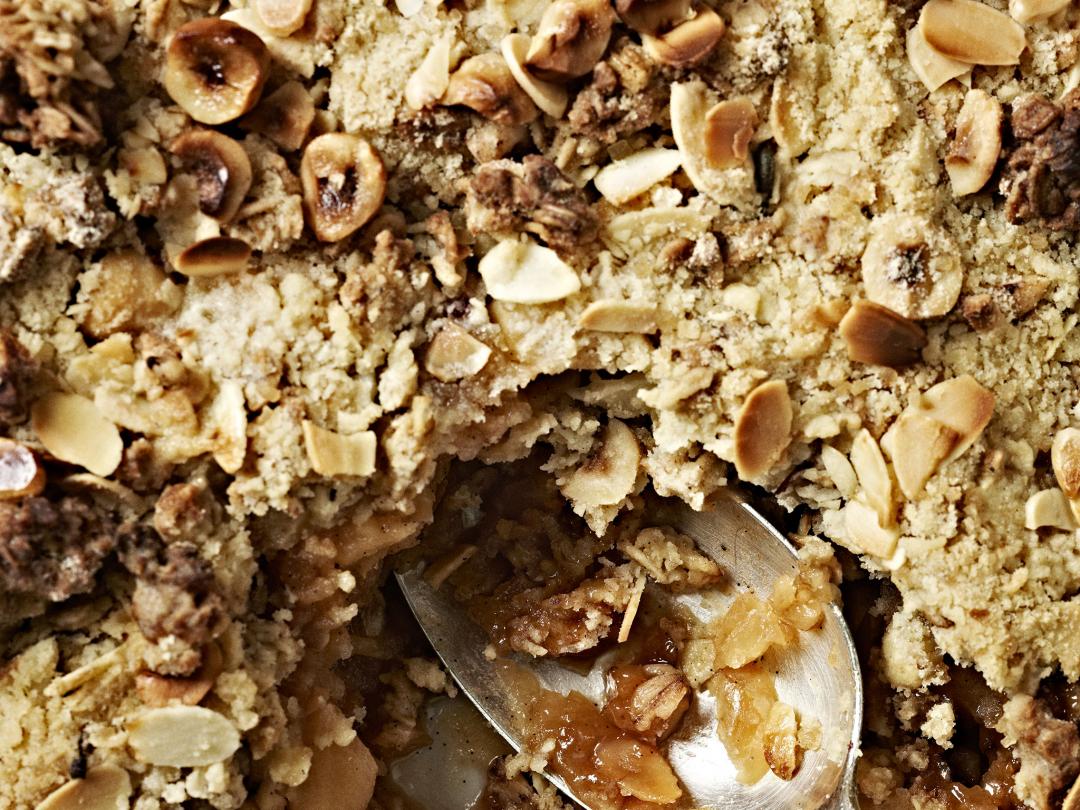 This classic dessert by Gordon Ramsay is an easy go-to if you're looking for a light but comforting dessert after a massive Christmas meal.
Hot crumble and spiced apple served with refreshing vanilla ice-cream, this dessert is sure to wrap up your Christmas dinner with smiles all around.
*You can substitute vanilla seeds for a teaspoon of vanilla essence.
Get the recipe here.
Pair with: Riesling (RM68.90) or Moscato (RM59.90)
Eggnog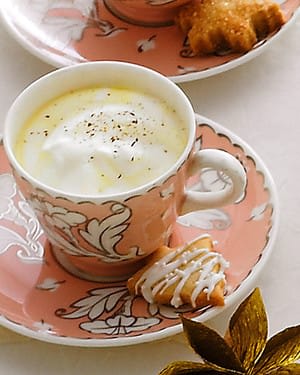 This wonderful mixture of sugar, cream, rum, and bourbon makes for a divine experience. If you've always wondered what eggnog tastes like, take a shot at this Martha Stewart recipe!
Get the recipe here.
Christmas Fruitcake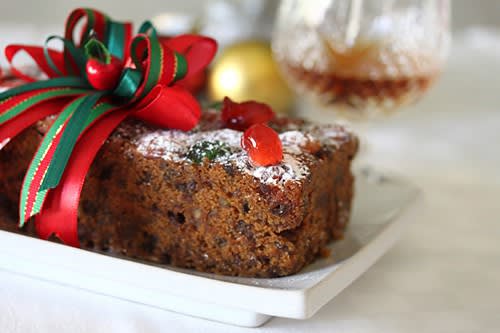 Thinking about attempting your very own version of Christmas fruitcake this season? We are definitely cheering for you!
If you're after a traditional-style Christmas cake with alcohol, check out this recipe on rasamalaysia.com. You'll need to soak the dried fruits in brandy or rum for about two to three weeks in advance, so it's best to get started now if you want your cake to age perfectly!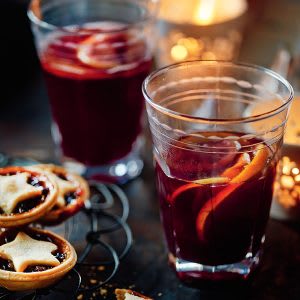 Pair your homemade Christmas cake with this homemade mulled wine by Mary Berry
Alcohol-Free Christmas Cake
For those looking for an alcohol-free Christmas cake option, give this non-alcoholic Christmas cake recipe a try, which replaces alcohol with orange juice.
If you're not into soaking dried fruits and taking up storage space, here's a quick recipe to prepare your Christmas cake that can be prepared on the spot, although you might want to give some time for it to age before Christmas day.
Pair your cake with this Non-Alcoholic Sparkling Pinot Noir (RM62)
Kid-Friendly Christmas Recipes
Don't want to leave the kids out of the fun? These easy and cute-looking recipes are sure to get them into the spirit of Christmas soon enough! (and get them to help around the kitchen too!)
Santa Brownie Hats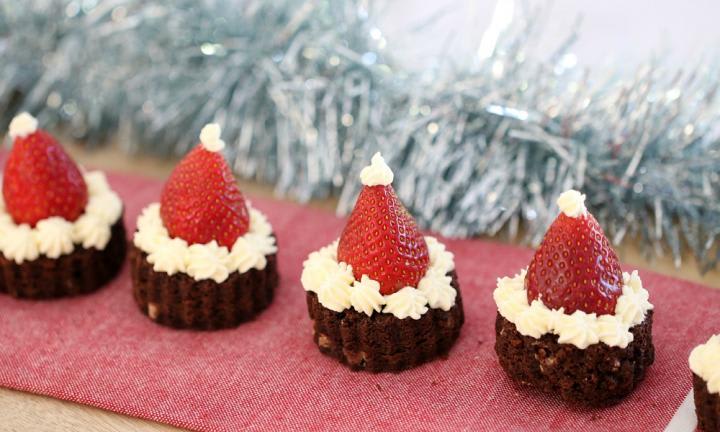 Kids would love helping out with these easy recipe. All you'll have to do is bake the brownie, cut it out into round shapes and leave the decorations to them.
Get the recipe here.
Christmas Chicken Parm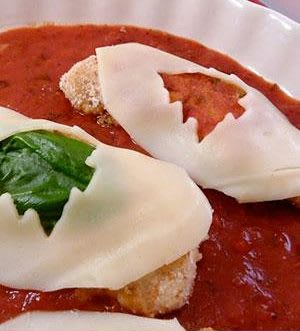 We absolutely love this idea with the cheese cut out because it works on almost any meat you're cooking. And who knows, they might not even mind having their greens for once?
Get the recipe here.
More: Here are 18 Christmas Gifts for Your Kids Under RM100
Like writing about great products? We're hiring! Learn how you can write for us!