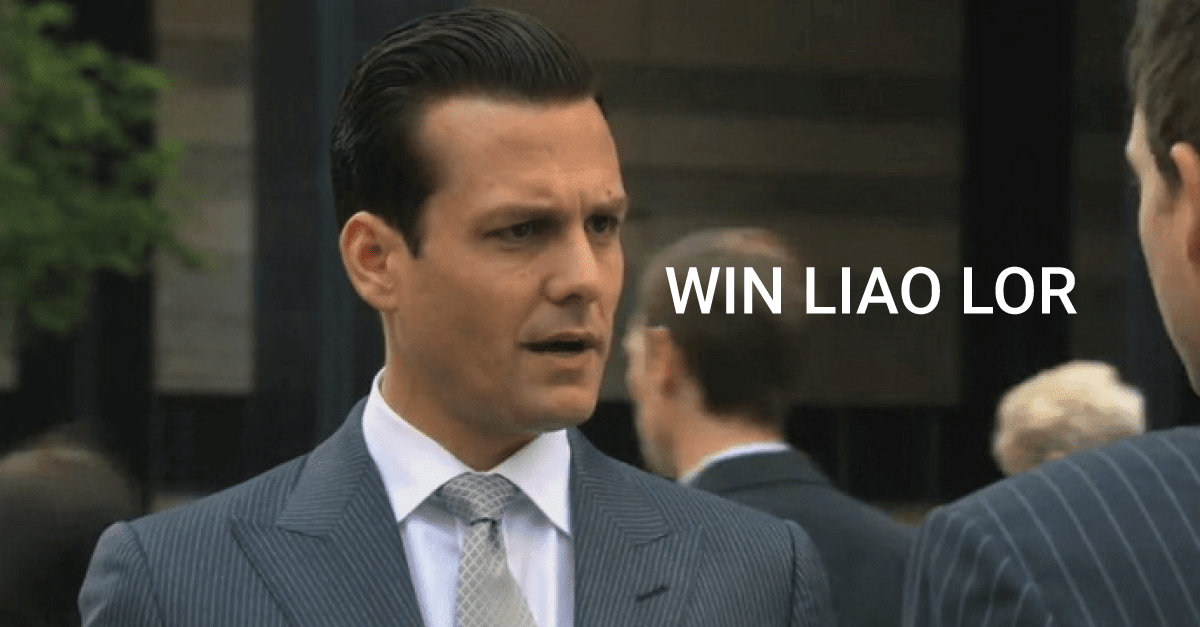 A dashcam is a digital video camera that is fixed on the car's dashboard to record the driver's journey. Interesting things happen every day when we are out and about, so record your adventures with these best car cameras listed below for you. Besides, this can help you obtain the video evidence you need to exonerate yourself in a court of law.
More: Checklist: 10 Must-Haves For Every Malaysian Car Owner
Do dash cameras work when the car is off?
Normally, dash cams are powered through your car's cigarette adapter. This means that as your car engine goes off, so will your dashcam. But, it's also possible that some dashcams can drain your car's battery (unlikely), just like how forgetting to turn off headlights will result in a dead car battery!
If you need the cam to go on 24/7, there are many new dash cams today that offer a surveillance mode. This means not simply draining your car's battery while staying efficient in recording your car's surrounding.
More: Keep an Eye On Your Home with These 8 Security Cameras
---
Best Car Camera in Malaysia 2019
Thinkware F800 Pro
Blueskysea B1W
Goluk T2
Transcend DrivePro 520
XIAOMi Mijia Mi Car Camcorder
Garmin GDR C300
Black Box Mobius Pro Mini Action Camera
Mini 0906 Car Dual Lens DVR with GPS
GOQ D208 Dual Camera Car DVR Rearview Mirror Dash Cam
Sony DV-R10
GOQ W800
Viofo A119
More: You Can Turn Your Smartphone Into a Dash Cam With These 8 Apps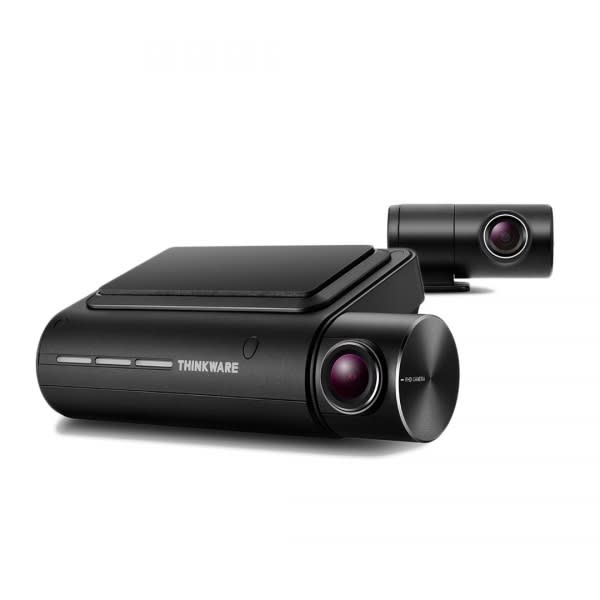 add_circle Has rear-view camera
add_circle Built-in GPS
remove_circle No LCD for menu control
remove_circle Need phone for advance settings
Squint your eyes no more when trying to catch details in your videos. The Thinkware F800 Pro offers both rear and front cameras that records in full HD at 1080p! With features like Night Vision, Energy Saving Parking and Time Lapse, you can assure that the cam captures every little detail at all times with its 140-degree wide-angle view.
Not forgetting to mention, its discreet design makes it hard to notice at times; if you're worried about intruders trying to do something funny, this dash cam will definitely aid in getting justice for you.
---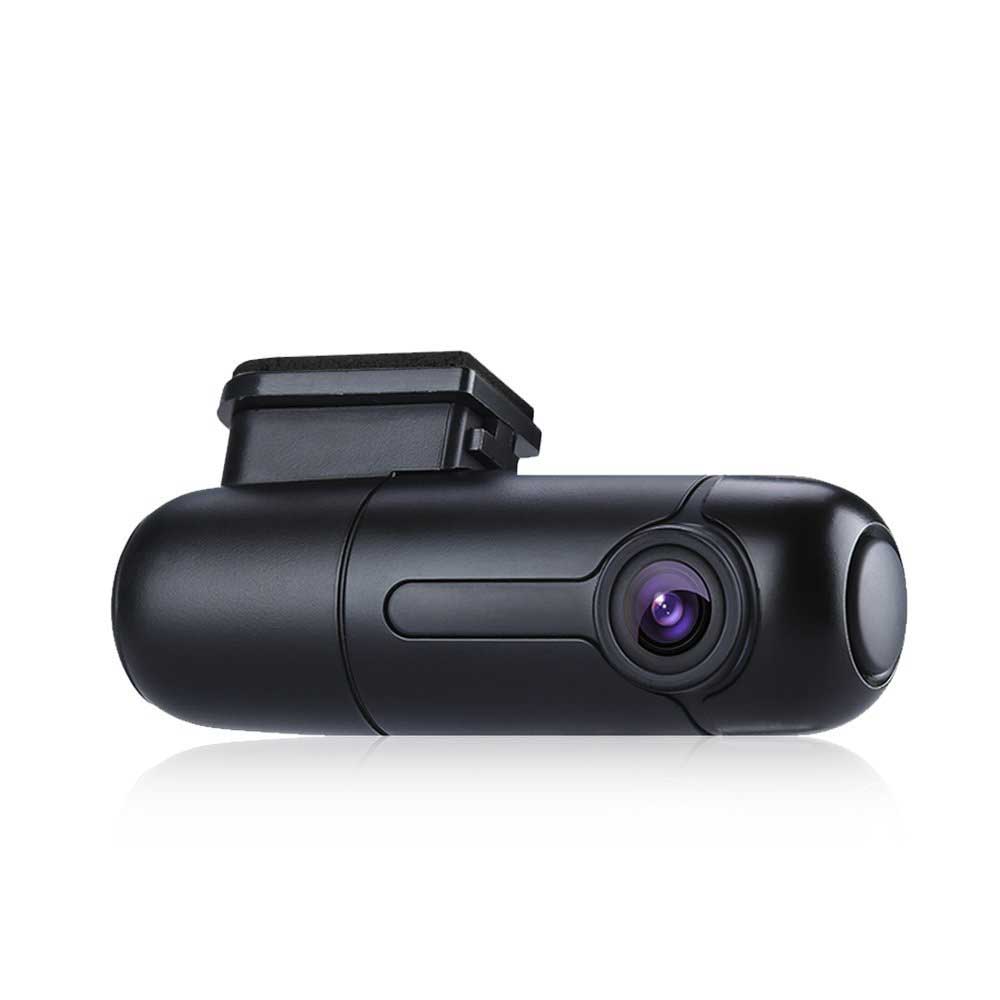 add_circle Budget-friendly
add_circle Uses super capacitor
remove_circle Hardwire for parking mode (G-Sensor) needs to be bought separately
Although having a screen helps with easy modification of settings, the absence of it makes a dashcam more stealthy which is good for capturing without drawing attention to itself. In the case of Blueskysea B1W, you get to control the settings via a mobile app hence, everything is taken care.
This particular dashcam is not only budget-friendly but also offers good video quality of 1080p at 30fps during the day and night thanks to its Sony IMX323 CMOS high sensitivity image sensor. The dashcam is also rotatable at angles of 360 degrees so there's no need for strict positioning when installing the dashcam.
In addition, the dashcam has a G-Sensor which will be triggered for parking mode. When it detects impact, the dashcam then starts recording automatically. However, the hardwire for this is required to be purchased separately.
Most importantly, the dashcam is powered via a supercapacitor as compared to lithium-ion batteries to avoid overheating and thermal explosions.
---
add_circle Easy to use and install
add_circle Small and not distracting
remove_circle Camera may feel warm during operation
The Goluk T2 is a screenless car camera that can be rotated to 360° and record videos at 1080p! It also comes with superior night vision recording which enables you to record videos at night as clear as day, which makes it great for night driving.
There's also a Parking Mode which allows you to record activity while your vehicle is turned off and this particular mode is also triggered by impact and motion. That'll serve as a perfect deterrence against vandals and carjackers!
---
add_circle Good video quality
remove_circle May need to get suction cup for better adhesive
Dubbed as a "taxi cam", this cam records both the inside and outside of a car – providing optimum protection to both the driver and passenger. It features a 1080p front camera and a 720p rear camera with infrared LEDs – perfect for recording videos in low light settings.
---
More: Feel More Secure on the Road With These 7 Dual Dash Cams
add_circle Clear during the day
add_circle Very affordable
remove_circle Need to get separate suction mount
This car camcorder from Xiaomi is small. It measures only 8.80 x 5.30 x 2.80 cm which makes it the go-to-camera when you want a car camera that records videos discreetly. There's a built-in microphone to record audio as well. Good value for your money!
---
add_circle Powers up automatically
add_circle Option to record when car is turned off
remove_circle Power cord is short - need to get a longer one separately
The Garmin GDR C300 has a 3.0 inch LCD Display that's easy-to-see and you can playback footage right on the spot – proving your innocence right on the spot instead of in the courtroom. It comes with a right-angle lens which gives you a great field of vision to record your videos in 1080p with HDR, 1080p or 720p – all high-quality videos.
---
add_circle Good nighttime video quality
add_circle Accurate GPS and speed reading
remove_circle Short power cord
The Mini 0906 incorporates Wide Dynamic Range Super Night Vision technology which is ideal for lorries and trucks. It records crisp, clear video even at night or at places where there's little to no light. This is great for lorry drivers who often need to drive long-distances through rural areas. With the addition of a GPS, this camera can record your location in real time and also monitors your speed, time and date! The best part is it puts all those information right into your video. Talk about going the extra mile.
---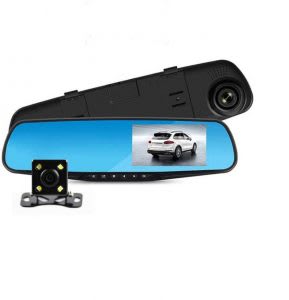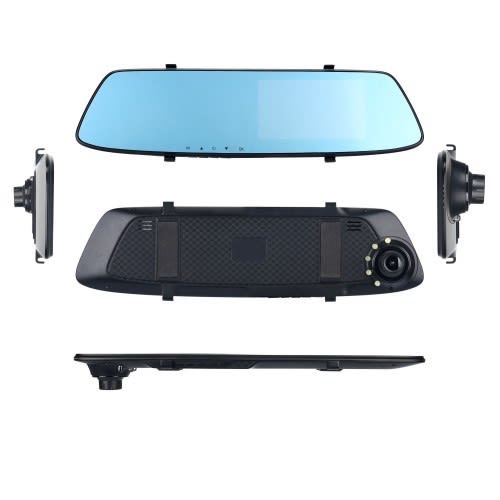 add_circle Decent quality for the price
add_circle Easy-to-use
remove_circle Limited adjustment for front camera angle
remove_circle Has short power cord
The GOQ D208 is a car camera system that comes with a rear camera. The rear camera is useful when you want to record activity behind your car. Not only that, but the rear camera is also waterproof – no need to worry anymore about your backup camera being unfunctional after a trip to the car wash.
---
More: Have Worry-Free Journeys with These 8 Affordable Dash Cams Under RM150
add_circle Has night vision
The SONY DV-R10 is a dash cam that has motion detection. Upon detecting motion that is within 3m in front of the car, the dash cam will start recording. If no motion is detected, the dashcam will be in standby mode, and this mode will conserve energy to allow it to have enough juice to record during crucial moments.
That's not all – it comes packaged with a backup camera. The backup camera displays "reversing visual" when you switched your car's gear to "reverse"; this helps you to park your car easily and safely.
---
add_circle Has built-in wifi for instant sharing
add_circle Auto turn on and off
remove_circle Visuals are not as clear
This dash cam is like no other – it's a 360° dash cam. This translates to a 360-degree view of your car – front, rear, left and right. You name the direction you wish to view and record, and this dash cam can do just that. It also features a parking mode which activates the camera when it detects impact and motion – allow justice to be served to vandals with this dash cam!
---
add_circle Rotatable lens for better angling
add_circle Reduced dashboard reflection when recording
A dash cam with a capacitor is more heat-resistant than one with a built-in battery, and there's no better dash cam than VIOFO A119 when it comes to this. This dash cam is powered by a fail-safe capacitor so that it's more resistant to heat and hence, well-suited for warm climates than any other dash cam in the market.
---
Unfortunately at the end of the day, while dash cams may be helpful to protect you through the consequences of reckless drivers, it may not be enough. Ensuring that your car is well-insured will go a long way, especially as we can never be too careful about these things.
With Sureplify, you can now browse through multiple auto insurance packages to find one that suits your needs and budget best. Have the entire process completed from search, purchase to delivery all in one go as well. Car insurance made simple indeed!
How to Choose the Right Dash Cam for Your Car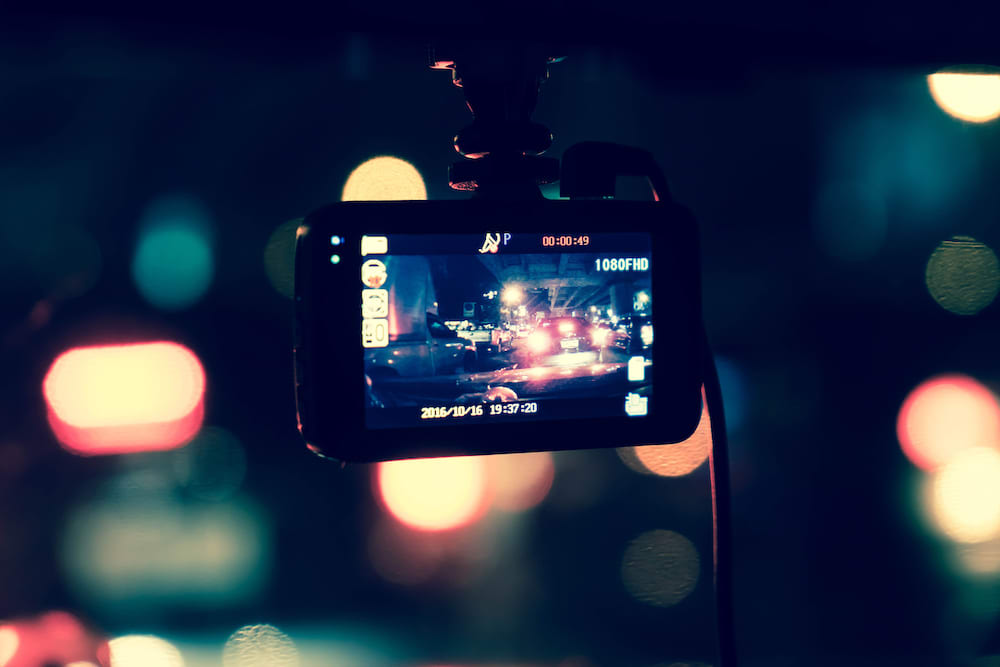 It all depends on the purpose of the dashcam; whether you want it as a fancy decorator or to capture interesting Instagram Stories-worthy footage. There is plenty of range on the shelve to choose from. Consider the size, memory space and lens angle that you prefer before purchasing — the best way is to measure your dash before getting them from the online store.
Check the lens carefully
If you are using it for casual recording, then opt for one with HD 720p. To record accidents for insurance claims, then you should get one with HD 1080p or 2K resolution. These three resolutions can capture faces, licence plates and even the car models, provided the angles are right.
Do you need a mount?
You can opt for a cam with a mount, provided your dash is spacious enough to house it. Besides, most dash cams come with mounts. Also, go for the ones without mounts if you drive a smaller car. These types are best when you lay them on your dashboard. However, you can always buy a separate mount if you ever need it.
Night vision is crucial if you often drive at night
This feature is especially useful if you often drive at night. Standard cameras might not catch clear videos compared to those with this feature. You cannot rely on street lights and headlights from other cars, hence why the night vision will come in handy when there's a need to record an accident.
Conclusion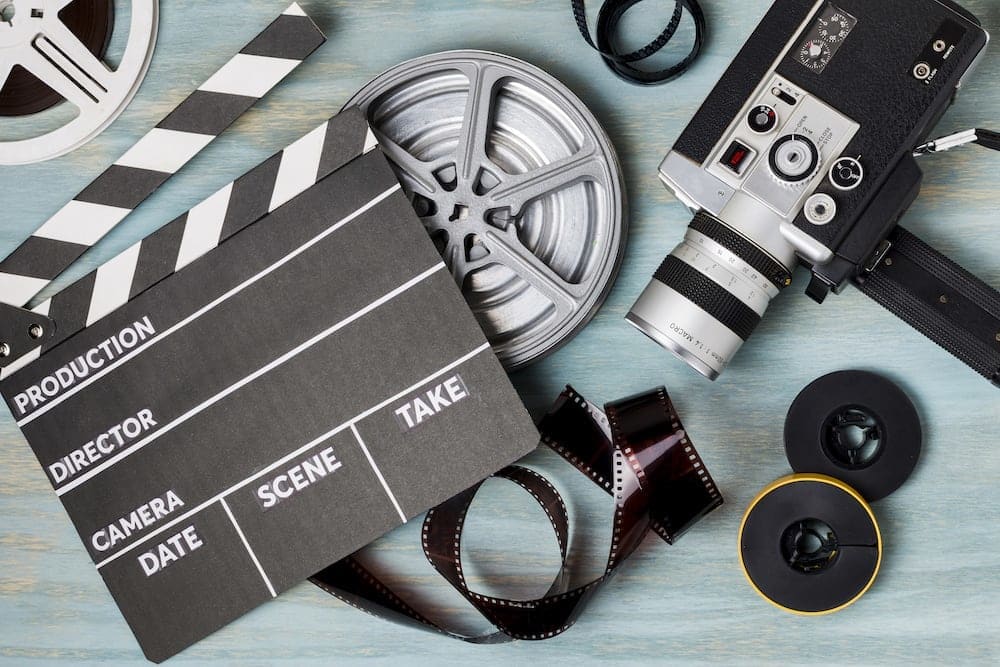 Pick your preferred dashcam models and compare all the specifications and features. Figure out which suits you the best before purchasing them. Also, take into consideration the width and length of the cam; measure your dash correctly before buying one.
Disclaimer: The pricing shown is just a good indication of how much these products are worth. The prices could change based on the e-commerce promotions that are going on. If some of the products are not available, do email us at [email protected] Thanks!
Like writing about great products? We're hiring! Learn how you can write for us!