With K-pop taking the music industry by storm, it only seems fair that K-beauty is rocking the well, beauty world. The latest rage? Korean eye cream. The Koreans seem to have found the fountain of youth ages ago and it should be time for Malaysians to follow in the footsteps as well. Ready to kiss those eye bags goodbye?
How do you use Korean Eye Creams?
The correct way to use any eye cream, be it Korean or not is by taking a pea sized amount on your ring finger, place three dots under your eye and two dots under the eyebrow, forming a C. Then gently pat the eye, moving in an upwards manner towards the eyebrows. Do also allow eye cream to dry for 30 seconds before applying concealer.
Can eye cream be used on eyelids?
Although eye cream is used under the eyes and slightly near the eyebrow area, it should not go on to the top of your eyelid nor applied to your bottom lashes. It is too close to the eyes and doing so might risk it getting into your eyes directly, leading to irritation.
Now that you know the do's and don'ts of proper eye care beauty, have a look below at some of the best products that will hide away your Netflix-binging look.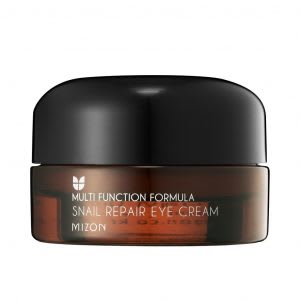 Mizon Snail Repair Eye Cream
RM 48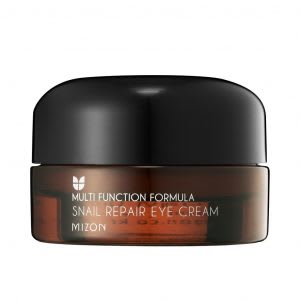 You read that right-Snail repair. It is not as disgusting as it sounds since snail mucin or snail slime is known for its ability to heal skin problems and minor wounds. The MIZON Snail Repair Eye Cream also has a rich ingredient list consisting of glycoprotein, hyaluronic acid and antimicrobial peptides, that when together combined, creates a more supple looking skin. Containing EGF ( Epithelial Cell Growing Factor ), this Korean miracle will be able to also regenerate damaged skin.
---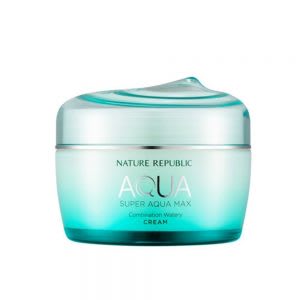 Nature Republic Super Aqua Max Combination Watery Cream
RM 43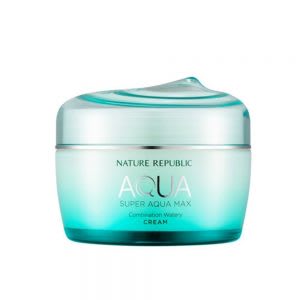 Being able to keep your skin hydrated up to 24 hours, this watery cream is lightly scented with natural ingredients such as seaweed, which helps to lighten dark circles. Also with 30 different kinds of marine plants extracts in it as well, this breezy formula is completed with Polynesia lagoon water, which is basically ocean water. Sounds refreshing, doesn't it?
---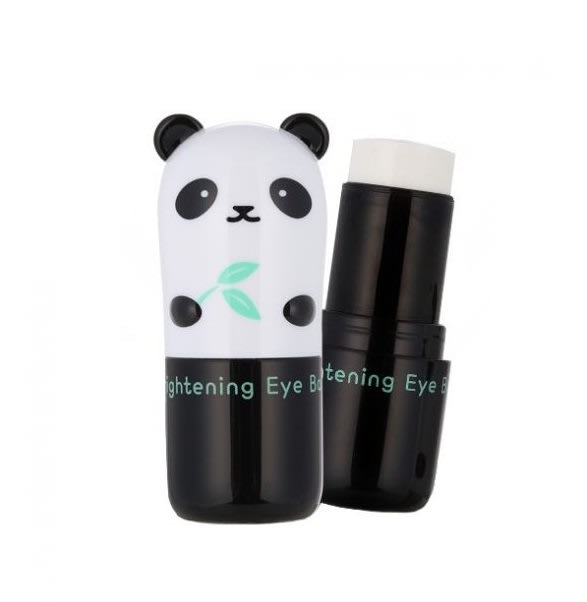 Tony Moly Panda's Dream Eye Cream
RM 25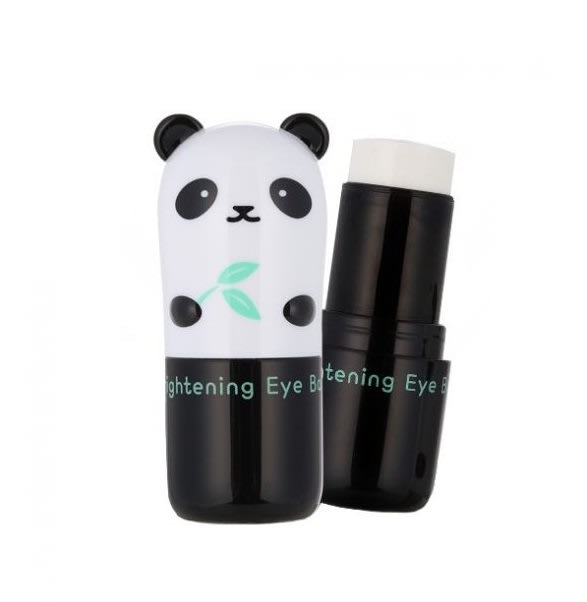 This one is sure not to burn a hole in your packet. Adorably packaged within a panda-inspired casing, it is infused with hydrating bamboo and pearl extracts, hyaluronic acid peptides and chrysin, to help combat dark circles and tired eyes. On a plus side, this cream also doubles as an eye primer so ladies, it's a well-deserved bargain!
---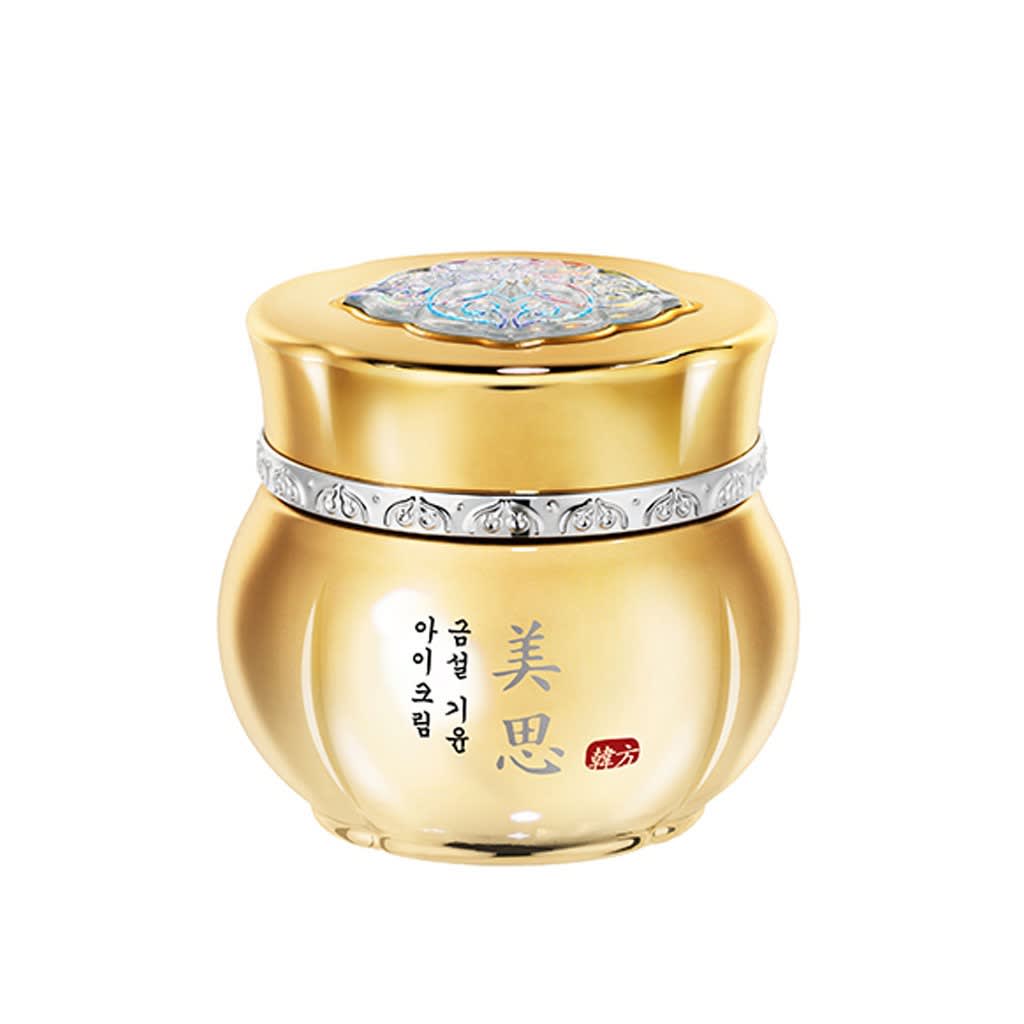 Missha Geum Sul Vitalizing Eye Cream
RM 78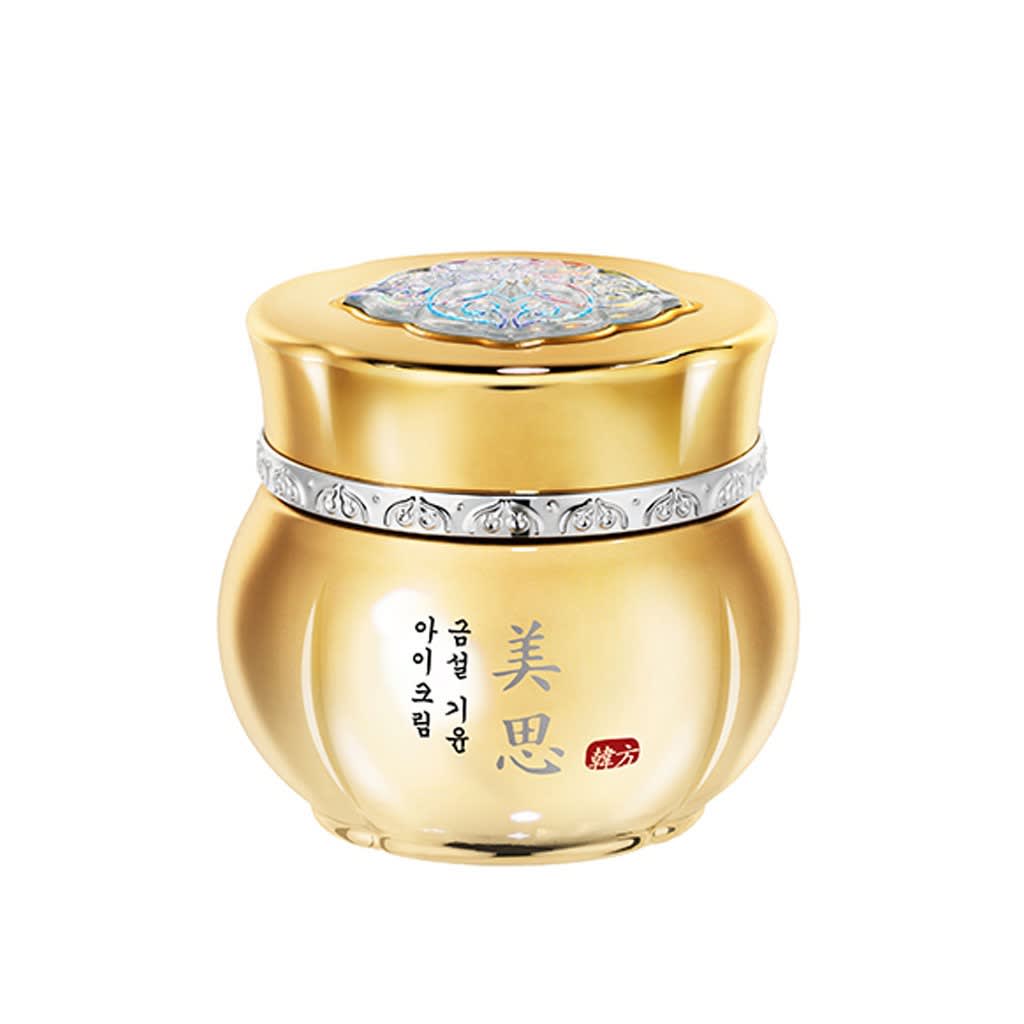 This regal-looking bottle comes with a list of incredible ingredients. Formulated with ginseng water, wild ginseng extract and Reishi mushroom extract, this herbal concoction is not complete without one extra ingredient- deer antler extract ( no, the deers were not harmed in the formulation process). These ingredients together help to revitalize and bring life to the skin under the eye, making it wrinkle-free in the process.
---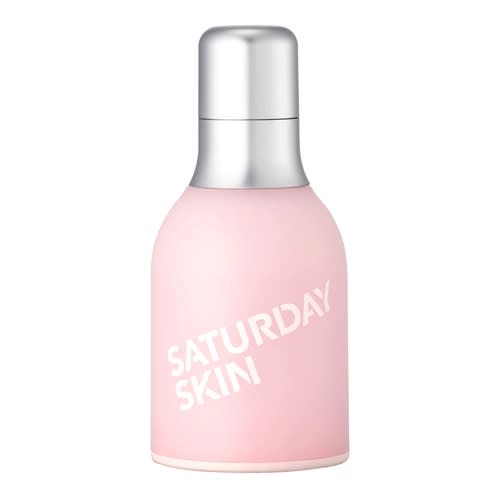 Saturday Skin Wide Awake Brightening Eye Cream
RM 180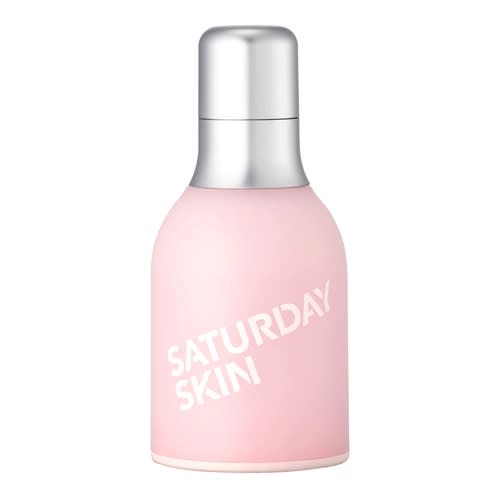 When you have oily skin on one part of your under eye and dry on the other, it becomes hard to settle for one particular product. However, Saturday Skin's Wide Awake Brightening Eye Cream is made specifically to fix that problem. Suitable for all skin types, its natural ingredients like date seed extract, apple, lemon, grapefruit, lavender and avocado help to refresh the eye area and improve hydration and firmness in no time.
---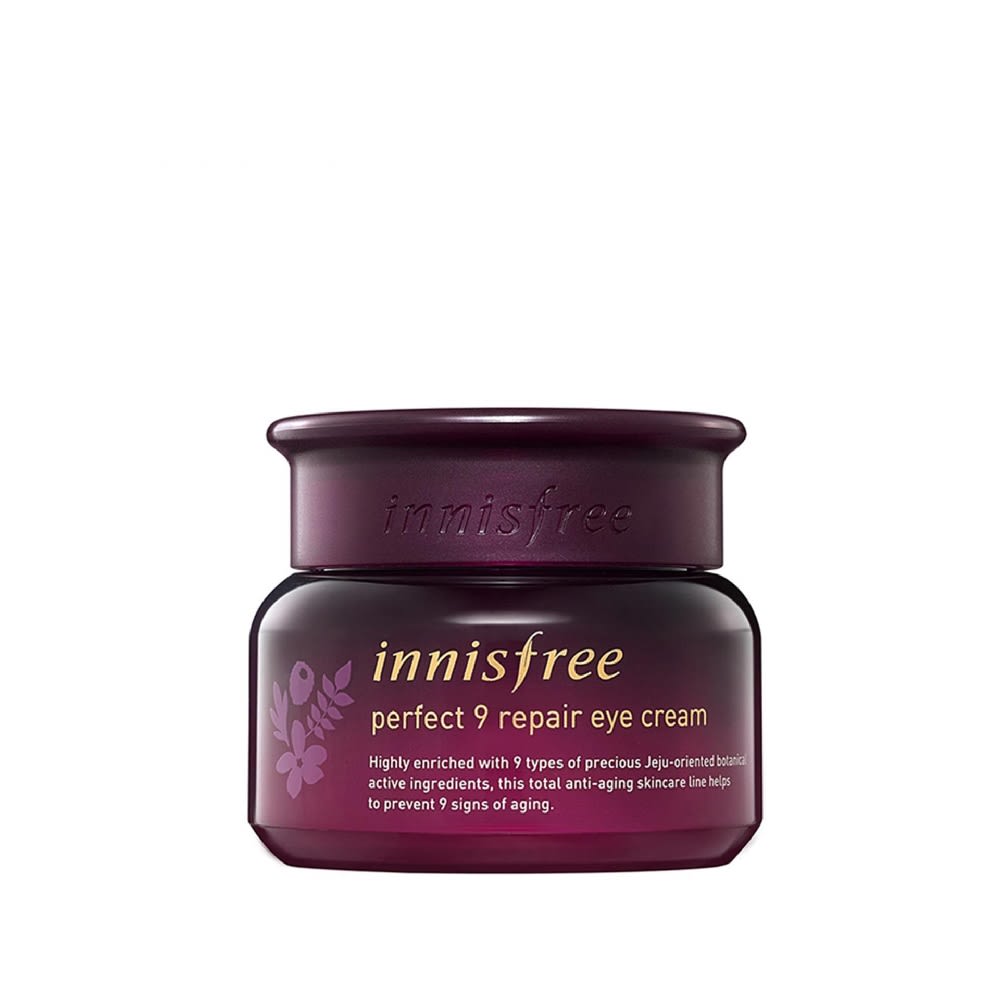 Innisfree Perfect 9 Repair Eye Cream
RM 135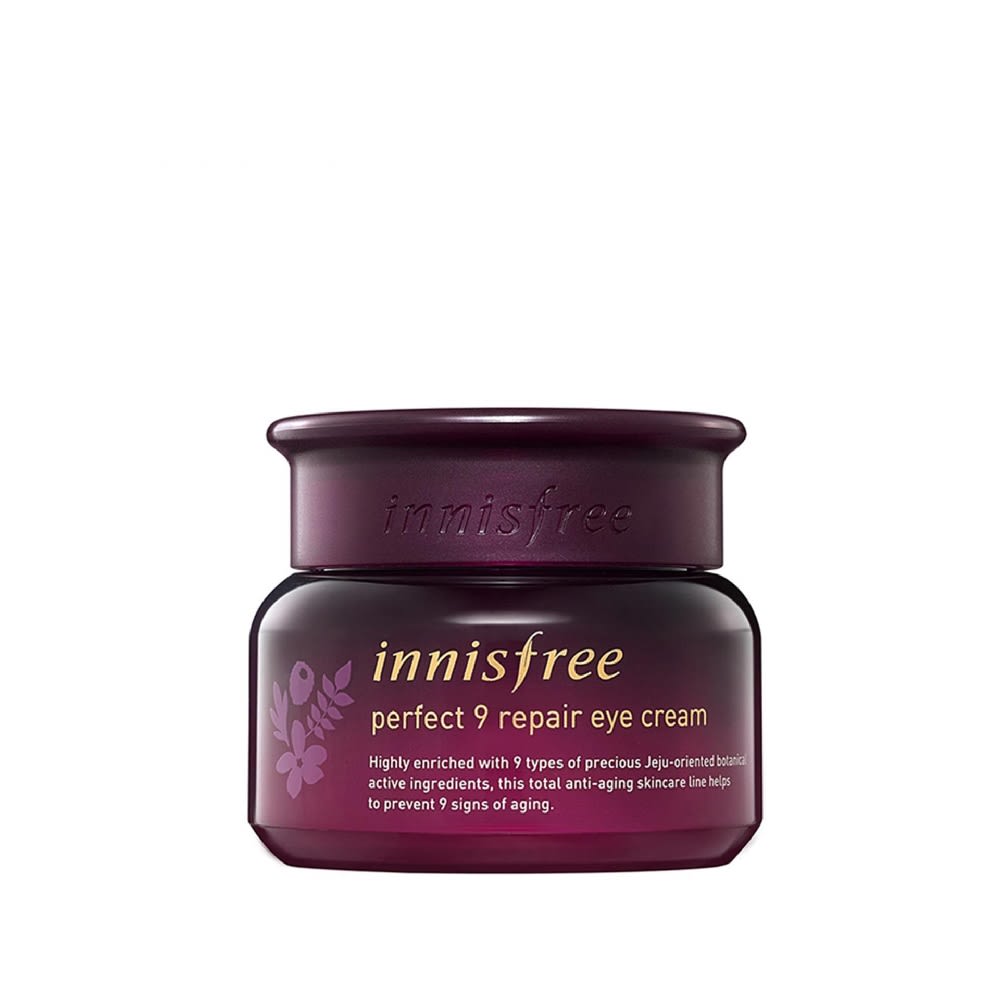 When you have sensitive skin, you need a product that will be kind to it and won't leave it burning after. Innisfree's Perfect 9 Repair Cream should be able to help you with that. Containing nine different anti-ageing ingredients from Jeju Island, the cream is hydrating, soothing and is completed with camelia leaf extract, raspberry, witch hazel and caffeine, for its touch of youthfulness in its all-natural package.
---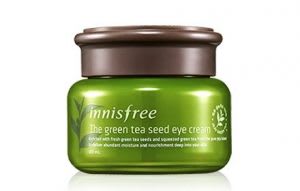 Innisfree The Green Tea Seed Eye Cream
RM 65.7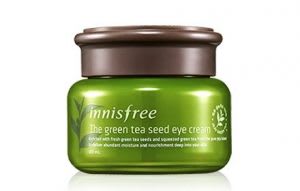 Milia, that small cysts on your face can be a real eye sore to look at. A proper skin care regimen is able to correct that and Innisfree's Green Tea Seed Eye Cream is the way to go. Rich in amino acids and minerals, it is also blended with green tea leaves, harvested from Jeju Island, giving you the perfect anti-aging effect as well. The green tea seed extracts also helps to lock the moisture in from drying out your skin.
---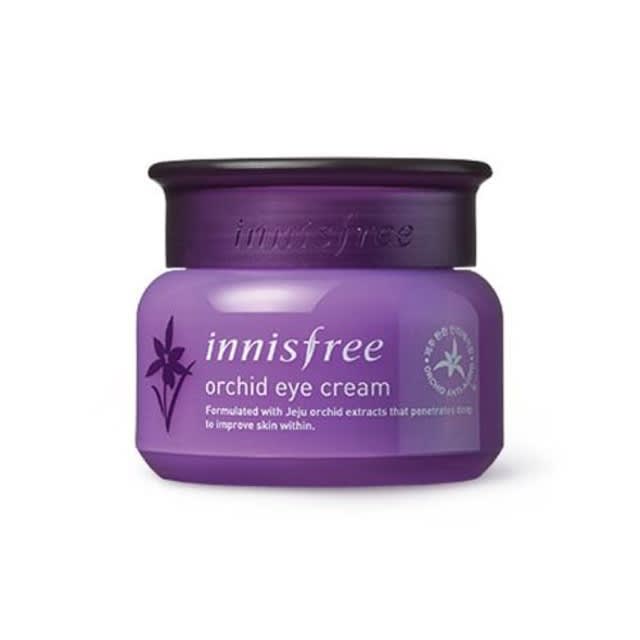 Innisfree Orchid Eye Cream
RM 90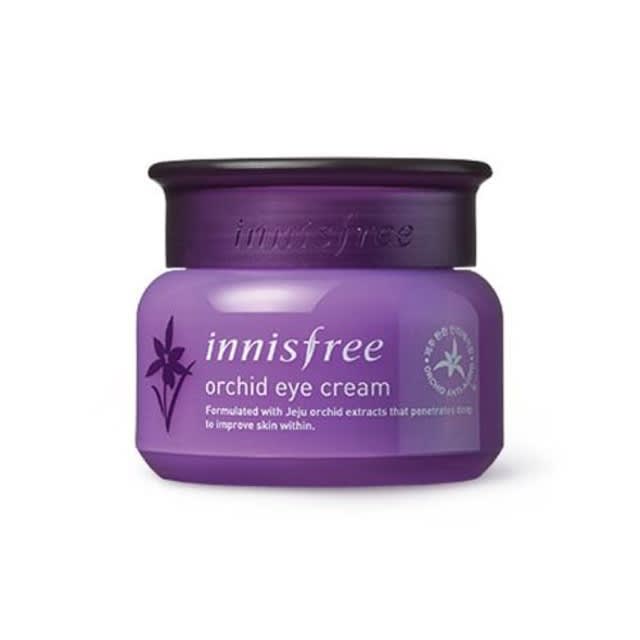 Innisfree needs no introduction in the beauty world and there's just something interesting about its Orchid Eye Cream. Containing a good amount of extracts from Jeju orchids for the strengthening of your skin, it is not the only ingredient that is fascinating. Also included is Squalane - a natural antioxidant that balances the moisture barrier which has a very positive effect on anti-aging skin. Also, it helps to tone and soften skin with its non-greasy texture.
---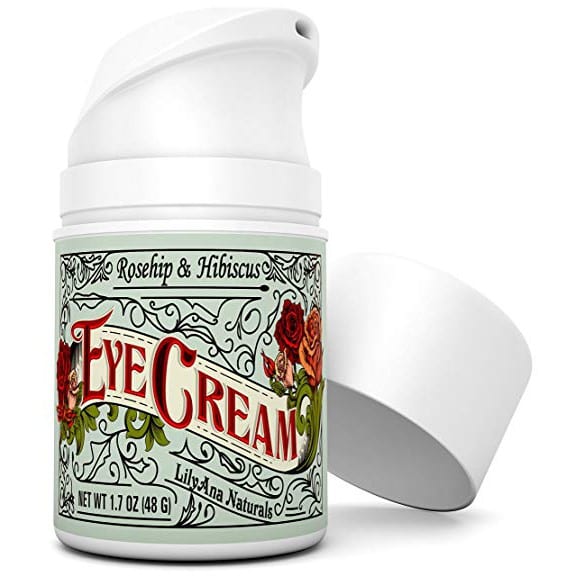 LilyAna Naturals Eye Cream Moisturizer
RM 145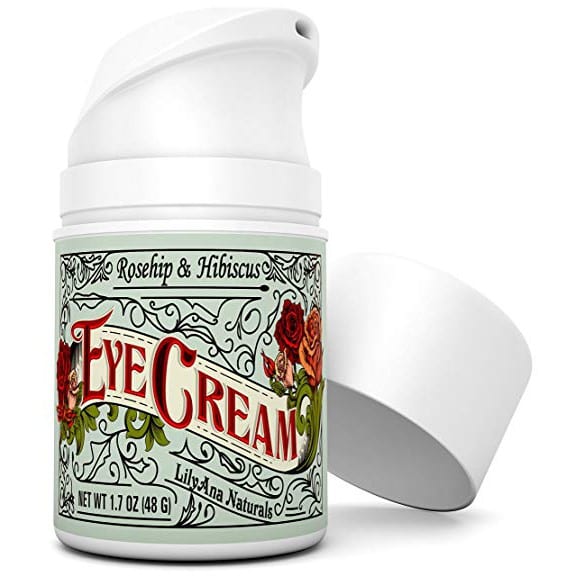 Suitable for both men and women, this Korean cream is rich in Vitamin C, Vitamin E, rosehip seed oil, and organic hibiscus flower extracts. Packaged in an aesthetic looking bottle, this formula is loved by many for its anti-ageing and anti-wrinkle formula.
---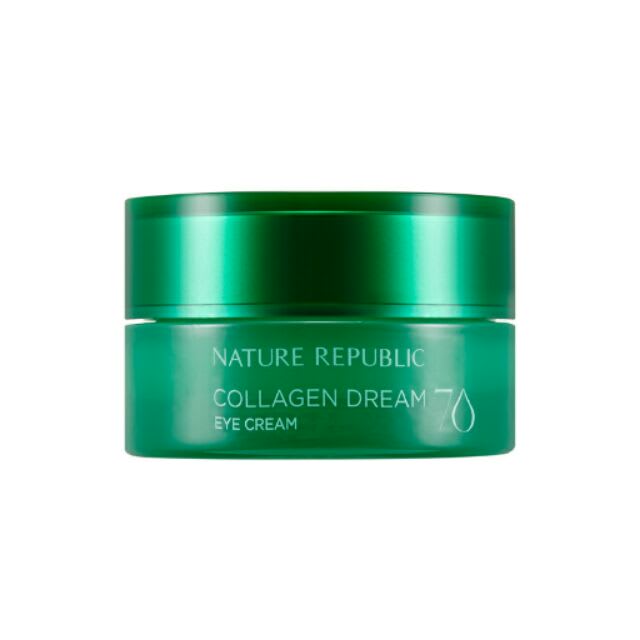 Nature Republic Collagen Dream 70 Eye Cream
RM 99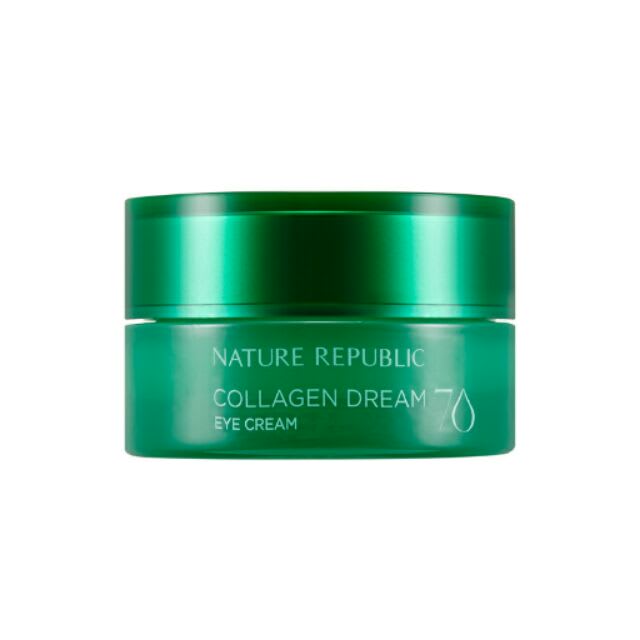 Puffy eyes are often associated with lack of sleep and what better way to treat that than with eye cream? Nature Republic's Collage Dream 70 Eye Cream formula is paraben, sulfate and alcohol-free containing extracts of pure Hawaii Kona deep sea and acai palm, keeping the under eye healthy and moisturised. Also the 70 in the name indicates the percentage of marine-collagen, which helps inner and outer skin retain a high level of collagen.
---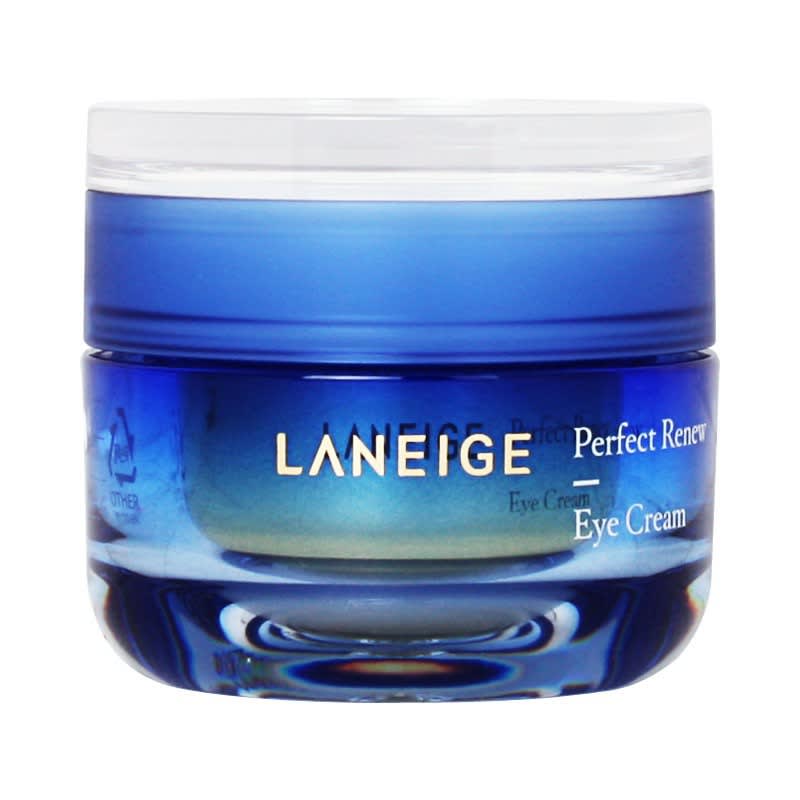 Laneige Perfect Renew Eye Cream
RM 190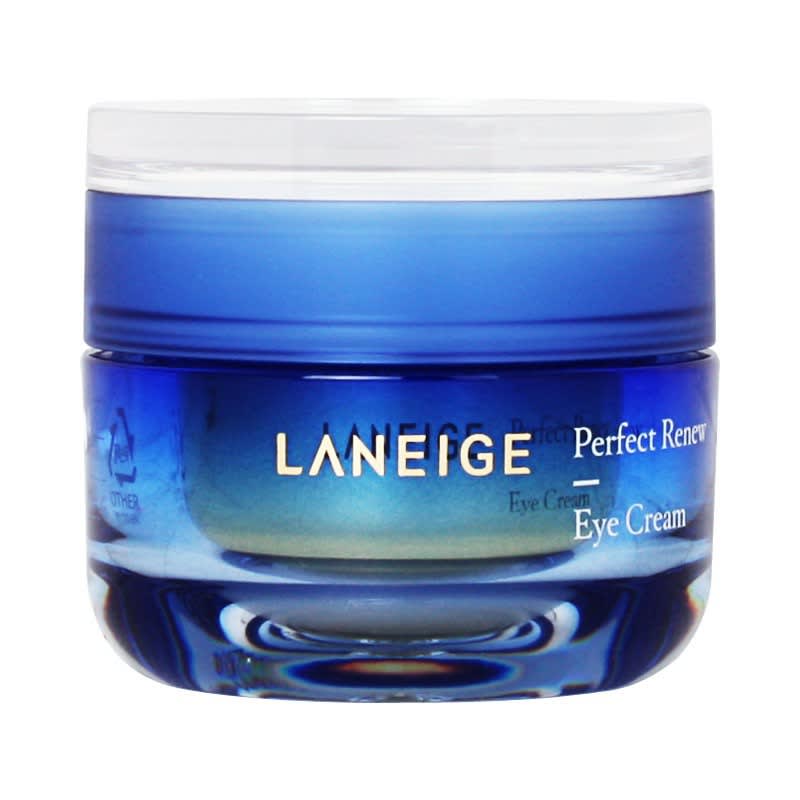 If you have dry-skin, this LANEIGE Korean cream with fast changes is your miracle prayer. Your skin needs to be hydrated at all times and dry skin is your fast- moving aggravator that prevents it from happening. This cream uses ceramic water which is a good aid in skin hydration and more importantly is accompanied with Vitamin E- one of the best ingredients needed to repair dry skin types.
---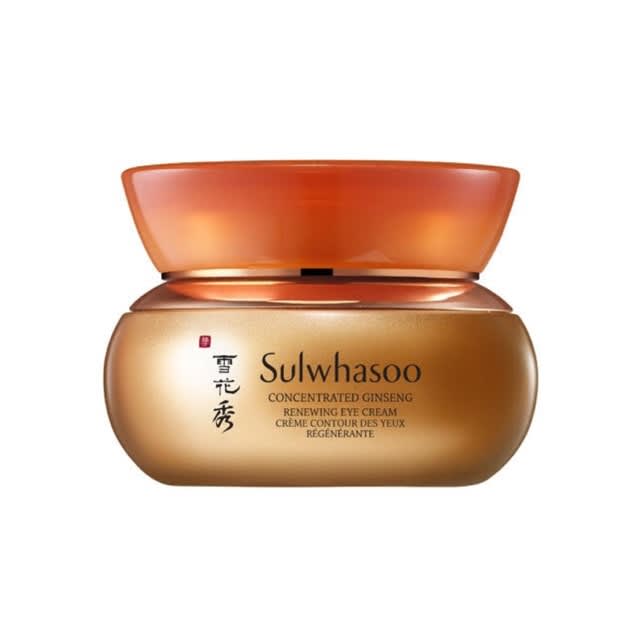 Sulwhasoo Concentrated Ginseng Renewing Eye Cream
RM 650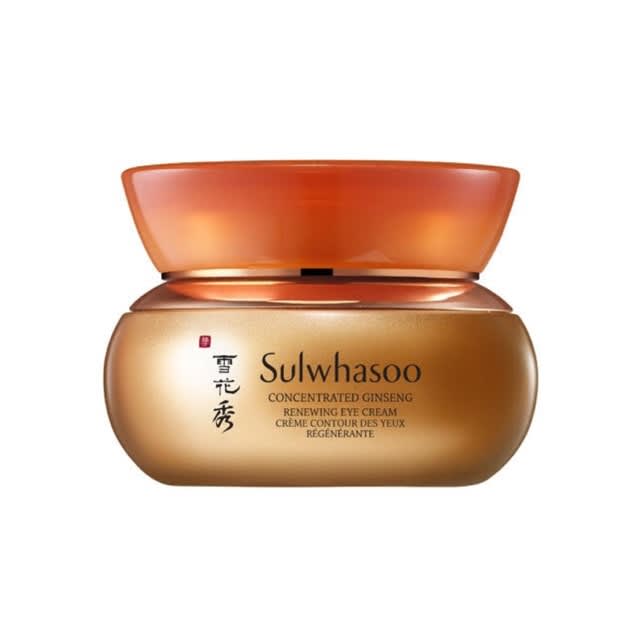 Although much much more pricier than other Korean eye creams, Sulwhasoo definitely gives you more than your money's worth. Perfect for mature skin, its red ginseng formula is used to tone, improve, and concentrate the appearance of wrinkles, for a vibrant, youthful look. Even friendly towards sensitive skin, its luxuriously rich formula is able to hydrate and soothe the delicate skin of your under eye.
---
Disclaimer: The pricing shown is just a good indication of how much these products are worth. The prices could change based on the e-commerce promotions that are going on. If some of the products are not available, do email us at [email protected] Thank you!
Like writing about great products? We're hiring! Learn how you can write for us!